Instagram keeps providing us with new updates now and then. Recently, we got an update that enables users to reply to specific messages. This article focuses on how to reply to a specific message in Instagram Direct Messages. You would also find multiple other simple tutorials along the way that are necessary so keep on reading!
We have all remembered the time when Instagram launched the color themes feature. There is barely a time when its features are not fascinating. This time we are going to focus on another required feature, the reply feature, and all you need to know and implement it.
---
What is Instagram Reply feature?
This feature was released alongside the colorful themes feature a while ago, in 2020. If you do not know what this feature does, it is the same as the WhatsApp reply feature. You choose a message and reply to it by quoting it.
This comes in quite handy when you are talking about multiple topics at once which are different from each other. The user can then know or express the topic that you have replied to using this feature.
Do not worry if you have used WhatsApp, which everyone probably has by now, then you know how easy it is. Even if you find it hard, we would explain it step by step for your convenience very soon below.
---
What sort of messages can you reply to, using this feature of Instagram?
While there is no special documentation by Instagram regarding this, I have been using this feature for a while now so I easily explain which messages can be replied to.
To start with, you can Reply with basic text messages. You can also reply to images, but only the ones which are open for viewing. One cannot reply to images that are only viewed once or twice. You can also reply to GIFs and videos. It is even possible to reply to Instagram stories.
Doesn't this include pretty much everything? Nope, it does not. You cannot reply to one of the most popular features of Instagram, Reels. Currently, there is no way to reply to Instagram Reels no matter if you are the one to send it or the other person is. You can read our Reels-related articles here.
---
How to reply to a specific message in Instagram Direct Message?
Now that we have talked about the very basics, we can finally discuss how to reply to specific messages on Instagram. But before we start, I would like to bring it to your attention that you can only achieve this task, even if simple, when you are connected to your Facebook account.
For this reason, you would need to use your Facebook account and link it to this Instagram Id. Do not stress out. It is very easy and if you need any help with it, we have already included a topic for it below!
Step 1: To start with, you would need to head to Play Store if you have an Android phone and Download Instagram. You can use this link for the same purpose. You can head to the app store or try this link if you have an iOS instead.
Step 2: Once you have Instagram Downloaded, open it on your phone.
Step 3: Log in to your Instagram. If you need to link your Facebook account, we have included another step-by-step guide below separately. If you do not have an Instagram account, use your email address or phone number and create one easily.
Step 4: After you have set up your Instagram account and logged in, with Facebook linked to it, head to your direct messages.
Step 5: Direct message is an arrow-like icon on the top right of the screen. You might have a red badge with numbers written on it too if you have pending unviewed messages.
Step 6: Open the chat with the user you would like to reply to by clicking on it. If you cannot find the chat, search for the username using the search bar on top.
Step 7: Inside the chat, find the message you would like to reply to, then hold and drag the message to the right. If you would like to reply to your message, which is often done, then do a left swipe on your desired message.
Step 8: The message would be highlighted with the message box activated. Now you can write your message and send it as a reply.
---
How to link the Facebook account to Instagram ID
Since some users might not be able to link their Facebook account with their Instagram easily, we are going to discuss the steps required to do so.
Step 1: Download Instagram as previously mentioned and log in to your account.
Step 2: When you are logged in, click on the profile picture on the bottom right side of the app. This would take you to your profile page.
Step 3: Go to the three horizontal line menu on the top right. From there you can easily locate the 'Settings' Option at the very bottom. Click on it.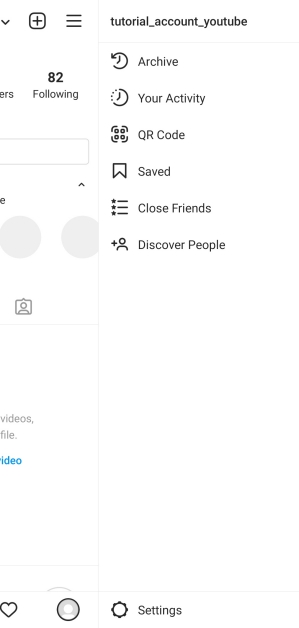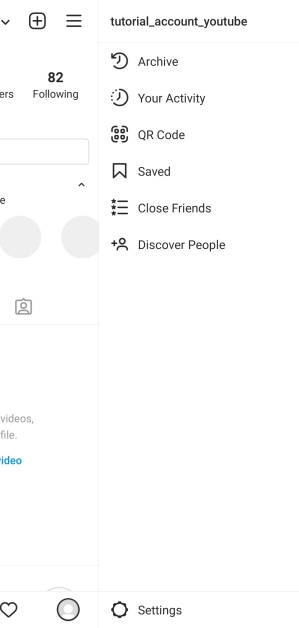 Step 4: Locate the Accounts tab and click on it. You would be provided with some options.
Step 5: Look for 'Sharing to other apps' and enter it. You would notice Facebook as one of the options.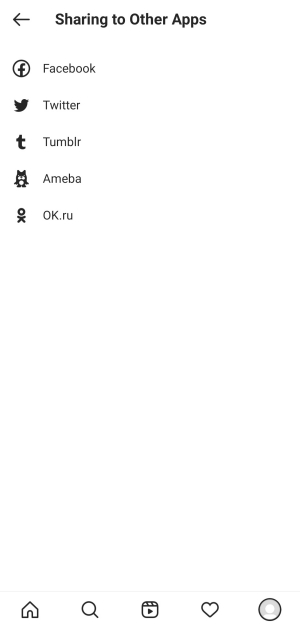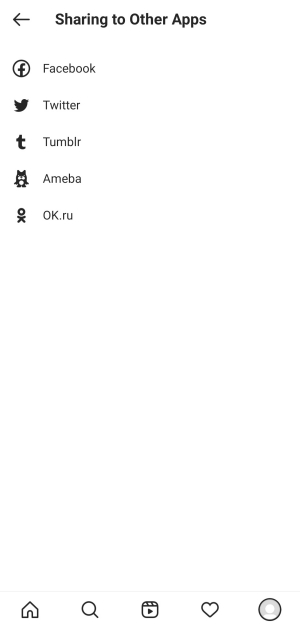 Step 6: Tap on Facebook and finally you would be prompted to provide your Facebook credentials. Provide them to link your Facebook and Instagram accounts together successfully!
---
Can Instagram web users or Desktop users make use of this feature?
Currently, it is not possible to make use of this reply feature on either the web version of Instagram or a Desktop, be it Windows or Mac. As always, PC and web Versions are going to lag a little on the features section when it comes to apps like Instagram, as their prime focus is on the applications on Android and iOS.
---
Conclusion:
This article covered even the most basic steps that would help you to easily reply to a specific message on Instagram. I hope this article proved useful for you!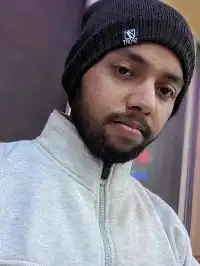 For someone who is a Medical School student, you certainly did not expect me to be here. But here I am, due to my fondness for technology, games and science. There is just something really sweet about technology that has helped in binding us together, so it is not surprising that I love to talk about it. And with the same technology, you could connect with me easily, so feel free to!