Vizio TV is a great device for your media streaming needs, we have always told you that. It is one of the best in the Television market, but you need to set it up if you need it to work properly. This is why we have decided to devote an article to the Vizio TV antenna setup.
Antennas are great as they help in receiving (mostly when it comes to TVs) signals from various sources. This is what helps you to watch various media content on your TV. Let us explore various topics, such as what they do, how to set it up, and some of the best antennas we could use.
---
How to set up antenna on Vizio TV
Setting up an antenna connection is both easy as well as complex at the same time. This is because the part of the antenna that receives the signal might come in different forms, requiring variable setup.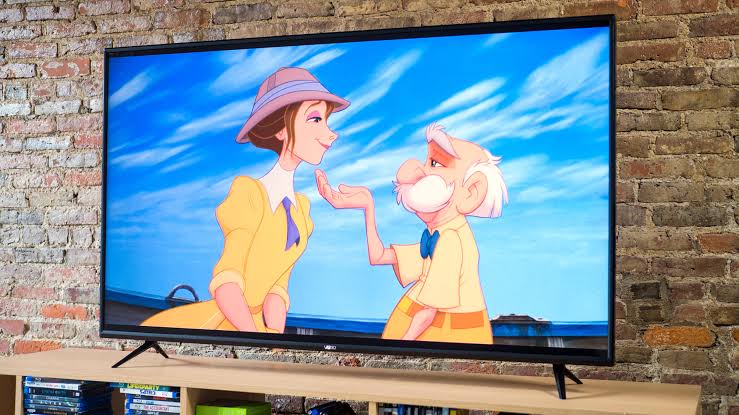 Easy antennas could be just placed wherever you want, while complex ones might need to be put together, put on a specific angle, tuned, and so on.
Since setting up complex antennas is mostly done by the Technicians, we advise you call customer support for it as soon as the antenna and other products are delivered to you. After the complex part is over, you can do the basics yourself.
Step 1: Place the antenna
Placing the antenna in the right place is one of the most important tasks. To get high-quality signal reception, place the antenna in an open place, away from any objects that might absorb or interfere with the signal.
---
Step 2: Plug in the Antenna cable
With the first step done carefully, you can now connect the cable to the Television. This is a little different than other cable attachments as you would have to tighten the bolt once you insert it to fix the cable in place. Make sure to do it carefully.
You should pay attention to the right port for the Antenna cable. If you insert it in the wrong port it could damage both the antenna and port.
---
The third step involves operating and tuning the TV. What you need to do is switch on the TV and go to the Menu. This can be done by clicking the MENU button on the Vizio remote.
---
Step 4: Scanning for channels
Head to the Channels section and select Find Channel. This would start a scan for all the channels Vizio could find through the antenna cable.
This might take some time, but you can enjoy your favorite shows using this method! All you need to do is be careful when plugging in the cable, you do not want it to get damaged, although it is pretty tough itself.
---
SEE ALSO:  Vizio TV Best Picture settings
---
Best Vizio TV Antennas
1. XFTREE Digital HDTV Antenna
XFTREE Digital HDTV antenna is one of the best antennas for Smart TVs. With a 200 mile range support for most major TV channels such as ABC, CBS, NBC, FOX, and many more. The signal reception and video quality delivery are worth talking about.
The design is very sleek and smooth too, making for a great antenna setup that can be placed anywhere without occupying much space and would look rather cool and modern.
---
2. Yiwa Digital HDTV Antenna
Another great antenna for Vizio TV is the Yiwa Digital HDTV antenna. This is very similar to the XFTREE Digital antenna, though it looks slightly less modern.  But do not let its looks affect you!
It is multi-directional and is capable of getting signals from up to 80 miles. It works on 5V and is pretty user-friendly. It even comes with a helpful guide to set it up easily. The only thing to be careful of is not to put it in a hot environment, as anything above 45 degrees Celcius could mess up its circuit.
---
3. ETbotu Digital HDTV Antenna
This antenna looks a lot different than the previously mentioned ones. However, it does not lack functionality at all. The customer service is great, the designs are very modern, black and sleek, and it has a great placement stand so you do not have to worry about placing it.
The dimensions for this antenna are 29.2×7.4×0.06 and like its previous counterpart, it can also catch signals and reception up to 80 miles away, considering you place it in an open area uninterrupted by any metal or absorbing material. Windows are a preferred choice.
---
4. Luxtronic Digital HDTV Antenna
Another Antenna would surprisingly do so well that you would be impressed by it. Being one of the best antennas available, and is very similar to Etbou Digital in terms of design and looks.
What is special about it is that it can provide 4K Ultra HD compatible content as well if you prefer so. The magnetic base ensures it holds its place when placed on a metal, be it outside or indoors. The reception is 360 and works like a charm even in RVs and other supported cars.
---
5. AnMoki Digital HDTV Antenna
This device is very similar to other ones on this list but exceeds in terms of reception. Up to a 100-mile signal, the range is something everyone would love to have. It significantly boosts the reception quality and provides High Definition content to your TV.
The design is sleek and modern and could be fixed on the wall or placed on a surface easily, and preferably away from electronics.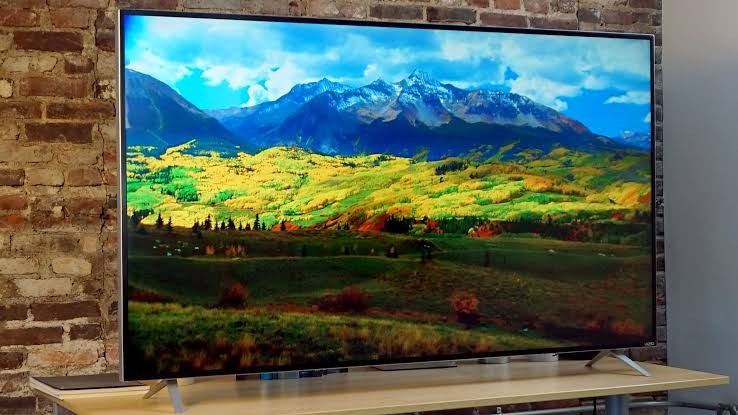 ---
SEE ALSO: How to Fix Vizio TV No Network Detected
---
FAQs
Q1. How do I set up the antenna?
A. For the beginning process you would either need to not set it up at all or get a technician. After that, you can connect the cord to the TV and proceed with the steps written above.
Q2. How to scan for channels on Vizio TV?
A. Scanning channels is possible by going into the channels section inside the Menu and clicking on the scan option. This might take some time so have patience.
Q3. How do I get local channels on my Vizio TV?
A. You would get local channels on your Vizio TV if they are in the range of your antenna receptor. Once you finish the scan you can know which ones you can watch.
Conclusion
The above article discussed the Vizio TV antenna setup and the best antennas for it. You can check out how to fix the Vizio TV that keeps disconnecting from WiFi.
---
Further Reading:
Vizio TV on Button : Where is the Power Button on Vizio TV
How to check Vizio TV Model number: Vizio TV serial number lookup (2021)
How to Reset Vizio TV without Remote [2021]
Fix Vizio TV Turns Off by itself and won't turn back ON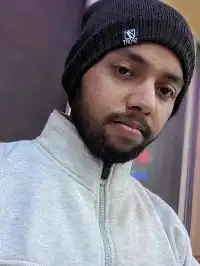 For someone who is a Medical School student, you certainly did not expect me to be here. But here I am, due to my fondness for technology, games and science. There is just something really sweet about technology that has helped in binding us together, so it is not surprising that I love to talk about it. And with the same technology, you could connect with me easily, so feel free to!