Are you struggling with text messages sent by Facebook? Badly want to get rid of it? That's why you're here, right? So, let's quickly begin with today's concerned topic, "Why am I getting text messages from Facebook" & how to stop them.
Starting with giving a brief intro. It started as Facebook Chat in 2008, reinvented its messaging service in 2010, launched standalone iOS & Android apps in 2011, and released standalone WhatsApp hardware in 2018.
Facebook bestows you a platform where you are free to share your memories in the form of photos & videos with your family & friends. You can share funny memes, Gifs, stickers. Users can also put up stories that last for a day.
Apart from these features, users can Go Live whenever they want & have a quick interaction with their followers. You can set up your business on Facebook. Apart from entertainment, there is great content for educational purposes too.
But as we all are aware of the fact that every thing has its pros & cons. Facebook is indeed a time draining app & the situation get worse when you get messages from Facebook & don't know how to actually stop it.
Facebook is undoubtedly end-to-end encrypted and intended just for you and the person you are talking to. But you can still have issues with it. We're gonna discuss the "Why am I getting text messages from Facebook" issue in this article.
---
Why am I getting text messages from Facebook?
There could be a few possible reasons behind this issue. Someone else tried/mistakenly tried to log in to your account, or you have enabled the two-factor authentication (you will receive a text or a code whenever your account is logged in to another device), or Facebook is sending you promotional messages (in case of business account). 
Under any above-mentioned circumstances you can get frequent text messages from Facebook & it will probably annoy you to the core. Don't think there's nothing you can do about this.
All you have to do is shut the notifications off from your device. And in this article, we'll be discussing "How do I stop Facebook sending me text messages." Without eating much of your time, let's begin.
---
How do I stop Facebook sending me text messages?
Here we'll discuss how to disable the notifications from different devices in detail:
Method 1: Disable Notifications
Desktop (Web) Users:
Visit the Facebook website 

using Chrome/Google.

Log in to your Facebook account.
Click the Dropdown button on the blue bar.

Image Source : Wiki How

---

Scroll down & opt for Settings > Click on Notifications > Text message > Select OFF button.

Image Source : Wiki How

---

Then you have to save the changes.

Image Source : Wiki How

---
App Users:
Open

 your 

Facebook app

.

Tap the ☰ button.

 You'll find it in the lower-right corner of the screen.

Scroll down a bit & click on 

Settings.

Tap

 Account Settings > Click on Notifications > Tap on Text Message.

Tap

 Edit

 in the notification box.

Click on the

 Get text notifications box to uncheck it.

 You'll no longer receive text messages at the mobile number associated.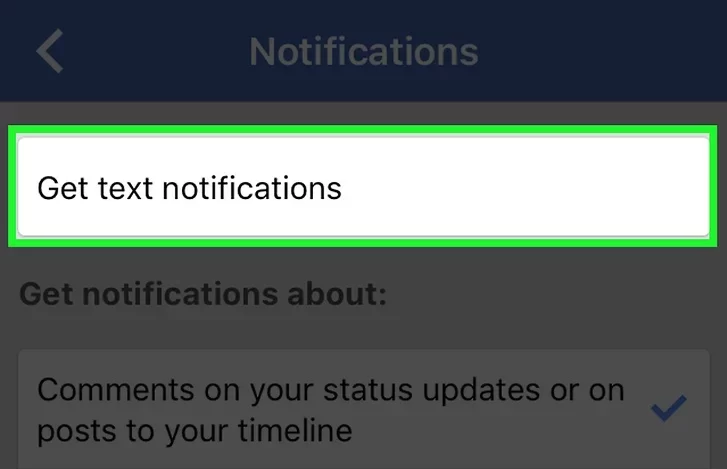 ---
Method 2: Use Text Message App
Open the Text Message app on your phone.
Compose a new text to the Facebook SMS number that differs from country to country, or you can just reply to the text you get from Facebook.
Write Stop as the message.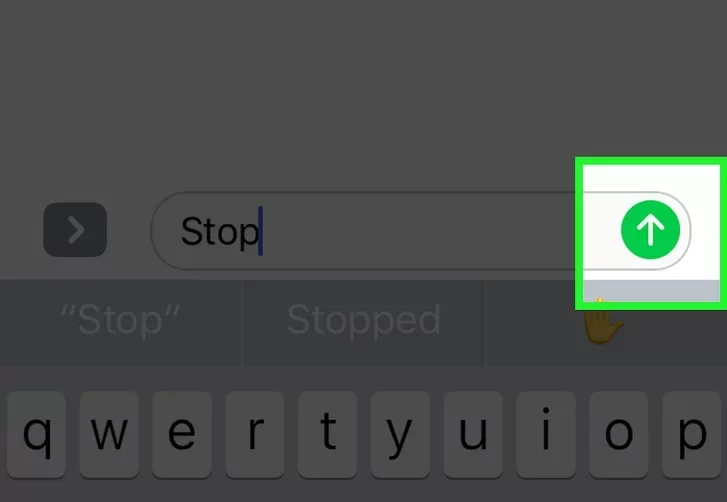 ---
Send the typed text. You may get informed that the text could cost money. No need to panic as this is quite normal.
Wait for the response & you'll get a message somewhat like this.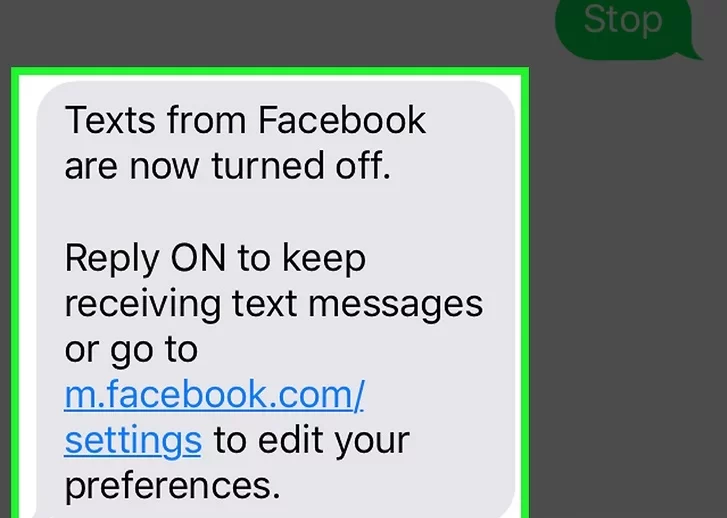 ---
Method 3: Remove The Registered Number
It is recommended to Remove your phone number from your account if messages don't stop. 
Click in the top right of Facebook.

Select 

Settings & Privacy

, then click 

Settings

.

Click 

Mobile

 in the left column.

Click 

Remove

 below the number that you'd like to remove.

Remove Number

 to confirm.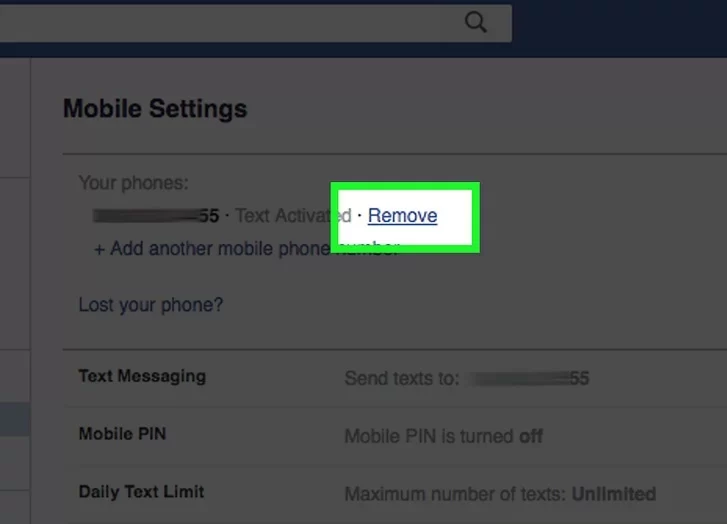 ---
Method 4: Disable Email Notifications
If by any chance you happen to receive email or text notifications about a Facebook account that certainly doesn't belong to you, it's possible that someone tried to add your email address or mobile phone number to an account, or tried to create a new account using your email address or mobile phone number.
To stop receiving notifications from your email address, you can:
Add your email address to your account. This will remove the email address from any other accounts that it's associated with.

Click the Unsubscribe link at the bottom of any of the emails.
---
SEE ALSO: [Solved] Why does Messenger show active?
---
Final Words
In this article, I've tried to provide all the effective solutions to get rid of the problem instantly.
By now we've taught you how to prevent Facebook from sending text message notifications to your mobile phone or other devices you have, even if you don't have an active Facebook account. If you are receiving unwanted messages in the Facebook Messenger app, you can block them in the app itself.
We began with its introduction, followed by the possible reasons (Someone tried to log in, enabled Two-factor authentication, or promotional messages by Facebook) behind the issue.
Afterwards, you got to know how to stop getting these text messages from Facebook. Here you'll get four instant solutions: Disable Notifications, Use Text Message App, Remove The Registered Number, or you can just Disable The Email Notifications.
All of the above-mentioned solutions are effective. You are strictly advised to follow each one of them thoroughly to get out of a situation like this.
There is no need to panic or get annoyed by the issue because every problem has a solution & here you are getting four, that's a cherry on cake right? Do follow them & share with your loved ones if you think they are in need.
If the issue still persists you are advised to immediately interact with the Facebook help center. They will guide you the best.
I hope you like the article & it felt insightful to you all.
Thanks a bunch for your patience! Have A Mesmerizing Day Ahead you guys!
---
Further Reading:
[FIXED] Why did I receive a Messenger verification code
[Fixed] Why would messages in messenger be sent but not delivered
Can you call someone on Messenger without being friends
[8 Ways to fix] Why I can't open Messenger (2022)
[4 ways to Fix] Why can't I log-in to Messenger app?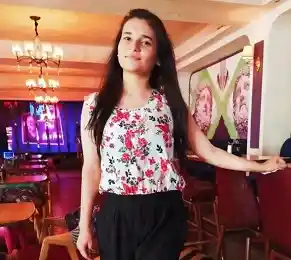 Sakshi is a Terpsichorean (dancing all her stress out), she always had a keen interest in writing creative content since her school days. Basically, balance & short-term goals are something she looks forward to. She's a big time foodie yet a fitness freak pursuing this job to fulfill her day-to-day needs.
---
Stay connected with us for the latest updates! Follow us on Telegram and Twitter to join our vibrant community and never miss out on any exciting content."