The world has progressed so much over the past decade, there is only convenience in every innovation that you come across. The IVA intelligence enhanced our daily lives so much. Today, we are going to discuss such technology and resolve a doubt most users face regarding this tech; how to play specific songs on Alexa?
The technology raised the level of innovations to such levels that brings innovative ideas into daily use gadgets. Now, does Alexa play specific songs on Alexa? Let us find out.
---
Can Alexa play specific songs for free?
Yes, Alexa plays specific songs for free if you have one. If you have provided a direct source from which it can pick the music you choose, then you can definitely play a specific song for free. Echo Dot does just this for you. 
In fact, the Echo dot is known for its amazing music system and voice controls. So let us look at the ways to use this gadget for free songs via Alexa.
Here we have discussed the various ways you can utilize this feature with Alexa. Hope it helps;
---
1. Connect free music to your Echo dot.
If you want to pair the music on your device storage to the Echo dot and command Alexa to play that song, then here is what you will have to do;
Open your device that has the songs that you wish to play.
Then give the following voice command; 'Alexa pair'.
Now, click on the name of the Echo dot on your device from the list of devices available to pair.
Then give the command 'Alexa connect' to establish the connection with the Echo dot.
Now play the song of your choice.
This will let you get the free songs already available on your device. Hope this helps.
---
2. Plex media server to listen to songs for free. 
This application works pretty well with an Echo dot. if allows you to control the tracks that you wish to hear and also get unlimited songs. just give the command and you will get it played. So here is how you can get the effective link between the two devices.
Set the plex application on your device, which supports Alexa and is updated to the latest version.
Enable the 'remote access' settings on your device. This need not be done if the device provides remote access by default. But if you have not turned on the settings, then you are required to do so.
This will ensure that the plex software is ready to be used. Follow the below instructions to link the application to your Echo dot;
On your device, go to the Alexa web app.
Click on 'Skills'.
Then scroll towards Plex and select it to enable.
Provide your login credentials or sign in if you did not already have an account.
Click on 'Authorize' to conclude the connection between Plex and Alexa.
Now, you will be able to use Alexa in order to play music and have other controls over Plex. Use the command 'Alexa, tell Plex to play' in order to play your favorite music.
The software is not limited to just music. You get to enjoy your favorite TV shows and movies as well. Just give the command and Alexa will play it for you. Hope it helps.
---
3. Use free subscriptions and trials.
You can always enjoy the free trials or subscriptions and unlock the complete potential of Alexa. Through Amazon Music unlimited, or similar services, you get to enjoy free music. A convenient trial period of 90 days is ready to back you up.
---
4. Connect to YouTube. 
Get plenty of music and other contents straight from YouTube. Connect to YouTube through your device and let Alexa play the songs. Just give the right command and you get to listen to unlimited songs for free.
---
How to play a specific song on Alexa?
If you are having that familiar tune in your head and are already drowning at the moment associated with that track, then you would want Alexa to play exactly that. But you would have to get your phone and search the song to feed Alexa so that she can play it for you.
Well, with prime, you need not worry about setting the song list and waiting for the song to be played in order. Here is how you can make this possible.
---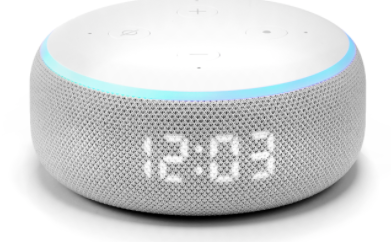 1. Use Amazon Music App.
Simply log in to prime music, allow access to the microphone on your device, and give the song name, artist, or album name along with 'play'. It is easy to handle and you can start or stop the song in between the tracks.
Hope this helps.
---
2. Use Spotify premium.
In order to connect Spotify premium to Echo dot and play songs that you like, you will need to install the Alexa application. Here are the steps to follow;
Install the Alexa application, and click on the 'menu'.
Then select the 'Settings' option and choose 'Music & Podcasts'.
Navigate towards Spotify, and link your account with Echo Dot.
Now, log in to your Spotify account and this concludes the connection.
---
SEE ALSO: How to stop Alexa from playing music in the middle of the night?
---
Frequently Asked Questions.
Q1. How do I get my Alexa to play specific music?
You can get Alexa to play specific songs via subscriptions. Simply connect to Spotify, Amazon music app, or Plex. Read the above article to know more on how to do so. Hope it helps.
---
Q2. Can Alexa play my phone playlist?
Yes, you will have to connect to Echo dot. Open the music source on your device and give the command for Alexa to get the tune on speaker. For more details, refer to the above article. Hope it helps.
---
Conclusion.
 This article explains how you can play a specific song on Alexa. We have compiled ways in which you would be able to play music on Alexa for free. More importantly, you will be able to control the songs and manage the next tracks anytime you want. Simply give the command and tune into your favorite rhythm.
---
Further Reading:
[Fixed] Why am I getting charged for Amazon Music when I have Prime
[5 Ways to Fix] Why does my Amazon Music keep stopping
How to fix Amazon music failed to authenticate user error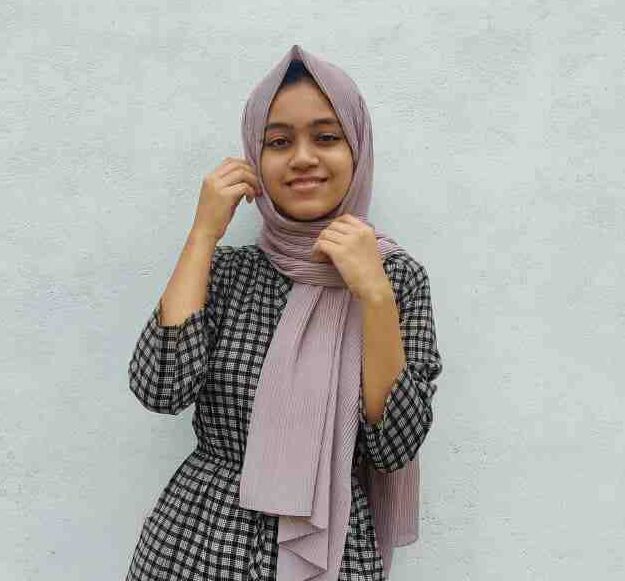 Dilha is a writer who loves composing poems and going into deep research on all kinds of tech stuff that they don't teach in school. Anything that marks the extraordinary part of this generation excites her. she is currently persuing her degree in genetic engineering. here at Android Nature, she is assigned with various cool topics and is responsible for sharing cool insight and updates on the same.