The color red is associated with extreme danger or signifies something is wrong. The identical thing goes with technology & today we're going to address one such issue in this article, "How to Fix Sony TV red light blinking 2/3/4/6/8 times."
So, beginning with the fundamentals of Sony TV. As it was first originated in Japan. So, it's a product of the Japanese conglomerate industry (a manufacturer of consumer electronics products). 
The Sony television hardware brand switched to Bravia in 2008 and has been used since then. Also, Sony Corporation owns a 100% stake in the Bravia brand.
It is one of the finest & prominent brands in the market as it serves every kind of TV (flat to curved screen) to meet the tastes of its customers.
Sony TV has always been the talk of the town. You will know the reasons in a very short span.
Sony TV has the

best picture & sound quality 

that makes you perceive a theatre-like experience at your domicile.

Its 

Sleek & minimalist design

 is demanded all over the world. 
Now coming to the concerned issue i.e, How to Fix Sony TV red light blinking 2/3/4/6/8 times. But before that, we must take you through various aspects related to this issue.
---
What does it mean when my Sony TV blinks red light?
When your Sony TV blinks red light, it indicates the TV has detected an issue, and it is not working the way it has to be. Mostly, Red LED blink conditions require service. The meaning of the blink codes varies from TV model to model. However, the repetition of blinking is between 2 to 8 times.
If your Sony TV has blinked three times in a row might indicate a DC Alert (or audio and communications error).
In case your Sony TV has blinked five times in a row might indicate a power supply issue.
If your Sony TV has blinked six times in a row might indicate a system error or outdated firmware, or there's a lack of adequate air to your TV.
---
Why is my Sony TV Flashing Red light?
Reason 1: Power Supply Issue
There could be an issue either with the wall power outlet or power strip & surge protector. It could be way too loose to be plugged in. Any malfunction with the wall power outlet or power strip & surge protector could raise the issue.
---
Reason 2: Dirty Vent Or Lack Of Air
The vents of your TV might be clogged with dirt if you haven't dusted it for a long while. It needs to get cleaned up right away. Also, make sure that your TV cabinet has enough space to allow an adequate amount of airflow to your TV.
---
Reason 3: Outdated Version
Using an outdated version might cause the issue. Ensure to update your firmware to the latest software. It can fix security holes to remove computer bugs. Updating can add new features to your TV and remove outdated ones. During this process, check to make sure your operating system is the latest version.
---
Reason 4: Disrupted Connection Between Display & Tuner
Some TVs come with a proper tuner or media box along with a separate display. If the cable between them is loosely connected, it may cause a blinking issue.
---
How to Fix Sony TV red light blinking 2/3/4/6/8 times?
Try the troubleshooting procedure mentioned below, if your Sony TV's Red Light is blinking. If the procedure does not fix the issue and it remains to persist, check how many times it blinks and then contact support.
Method 1: Restart The Sony TV
If the TV is not responding to the remote or the power button incarnated, or somehow that does not resolve the issue, unplug your Sony TV. 
In case, you have a Projector (or a Projection TV), let it rest for 3 minutes. For other models, leave it off for 1 minute. Plug the TV cables back in and turn on the TV.
REMINDER: 
Disconnect the television from a power strip or surge protector and plug it directly into the wall outlet if it is plugged into one of those. If the issue gets resolved, the problem is with the power strip or surge protector and not the TV.
Projection TVs and projectors need to rest & cool down a bit before you turn them on again. You may need to wait & let it rest for several minutes before it gets back to active mode.
---
Method 2: Dust The Dirt From The Vents
Check the vents for any clogged dirt, then remove it with the help of a dry fabric & not use any liquid solution as it may worsen the condition. Use a wet wipe instead of the dry fabric, if that feels a bit sticky to you.
Also, ensure there is spacious room for enough air to circulate around the cabinet of the TV.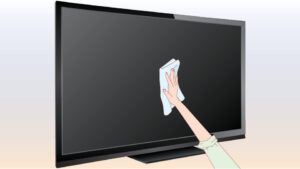 ---
Method 3: Unplug All Devices Connected To Your Sony TV
First of all, turn off the TV and disconnect all the connected devices, including USBs, cables, antennae, etc. With all devices disconnected, turn on the TV again and check whether your Sony TV blinks or not.
If it does not blink, the issue may be in the connected devices & not with your TV. Remove the defective device immediately.
---
Method 4:
Update Your Sony TV Software To The Latest Version
Make sure your TV is connected to a reliable Internet, then press the 

Home

 or 

Menu

 button on the remote. 

You will be redirected to TVs 

Setting

 Menus. 

You will notice the 

Software Update

 option usually found under the 

Product Support

 or 

Contact Sony

 menu.

Check to see if a software (firmware) update is available for your television on our support site, then select

Update Software.

 Installation steps will be included if an update is available.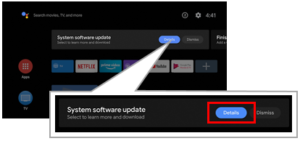 Updating to the latest version can fix things up to an extent.
REMINDER: In certain models with Internet connectivity, the only option is to Enable Automatic Software Updates, which will update the TV automatically. If you have this option, make sure the toggled is On.
The above option is not available for Older CRT TV users as they cannot be connected to the Internet & do not have any option to check for a software update & are not capable enough of being updated.
---
Method 5: Fixing Media/Tuner Box
Some Sony TVs have a media box (tuner) and separate display. You just have to check that the cable between your media box and your television is securely connected to one another if you have one of these TVs.
The lamp cover or door should always be closed and firmly secured on projection TVs and projectors.
---
Method 6: Factory Reset Your Sony TV
If none of the above methods work well for you, try to opt for this one before reaching out to Sony TV customer support.
Resetting Factory settings can fix up your problem to an extent. Do not forget to take a backup of your stuff as resetting things could erase all the important settings.
Here's how you can factory reset your Sony TV:
Navigate to your 

TV's Menu

.

Then select 

Settings > Storage & Reset.

Click

 Erase All Data.

Then 

Confirm

& your TV has successfully reset.
---
Method 7: Reach Out To Sony TV Customer Support
If nothing mentioned-above methods work well for you, then mate, it is time to immediately reach out to Sony TV Customer Support & get the issue resolved.
All you have to do is Go to sony.co.in/electronics/support.
Select your Product Type.
Then, you will be provided three options:
Support Community, 
TV Troubleshooting Guide, &
Direct Chat Option
I'd prefer you to first opt for the TV Troubleshooting Guide as it saves your time & fixes your TV online with an easy guide. 
Then, go for the direct chat option & follow the procedure mentioned there to resolve your issue instantly and hindrance free.
---
Final Words
In this article, I've tried to make you familiar with all the various aspects related to the concerned topic in order to resolve the " Sony TV red light blinking 2/3/4/6/8 times." issue. 
We began with a brief introduction to the topic. Followed by, What does it actually mean when your Sony TV blinks red light? It might indicate that it has detected an issue, or there's an audio and communications error, a power supply issue, or the system is outdated.
Then, we discussed the possible root causes (power supply issue, outdated firmware, dirty vent, or disrupted connection) arising the issue.
After that, we provided effective solutions in order to solve the issue, such as Restarting your Sony TV, Cleaning the Vent, Unplugging external devices, Updating your Sony TV, Fixing the Tuner, & Resetting the TV.
Make sure you go through all the above-mentioned methods thoroughly because then only you will be able to resolve the issue. Do share them with the ones who you think are in need. Spread the knowledge & its source around you.
I hope the article felt insightful & valuable.
Thank you for lending your eyes to this one!
Have a mesmerizing day ahead you all!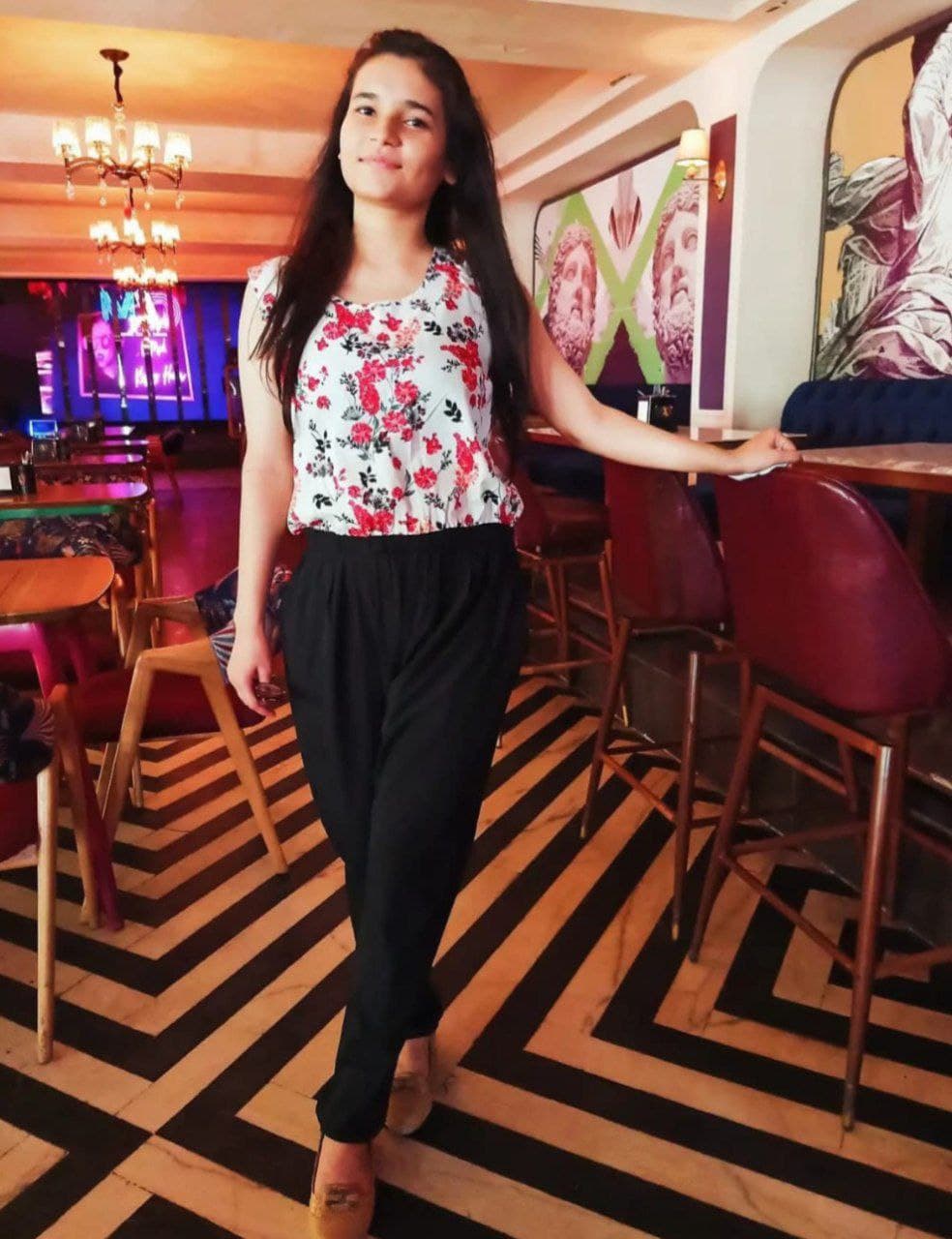 Sakshi is a Terpsichorean (dancing all her stress out), she always had a keen interest in writing creative content since her school days. Basically, balance & short-term goals are something she looks forward to. She's a big time foodie yet a fitness freak pursuing this job to fulfill her day-to-day needs.