Have you been a user of Amazon Music for a long now? And are y'all going through the Why does my Amazon Music keep stopping issue. Here we'll try to uncover all the possible & effective solutions in order to overcome the problem.
Amazon music is definitely not one of those popular music streaming services in the town presently. So, a brief introduction to Amazon Music for those who are unmindful of it.
Amazon Music is basically a digital music streaming service operated by the Amazon company. It was launched in 2007, and since then, it never looked back. As part of its efforts in the market, Amazon has added various subscription packages and improved its customer service.
Amazon has made its music available across several platforms aimed at offering stiff competition. You can download Amazon Music on your phone, tablet/macOS (Android/iOS), and Web – so it is pretty versatile.
Amazon Music apps also work with Google's Android Auto or Apple's CarPlay, which allows you to enjoy your favorite tracks while driving. Also, it is an Alexa, Fire tablet, and Fire TV's enabled device.
So, this was a quick brief about the topic. Moving onto the main concern, Why does my Amazon Music keep stopping. It's always recommended to know the root cause of the problem first & then encounter it.
Features:
It offers a free subscription, but does not offer offline playback. However, you get offline playback, unlimited song skips, and thousands of expertly curated playlists in both Prime and Unlimited.
Amazon Unlimited also offers streaming in HD quality as well as Ultra HD and 3D playback. You can follow your favorite artist's tracks.
---
Why does my Amazon Music keep stopping
Reason 1: Weak Internet Connection
A strong internet connection is a basic requirement when streaming online music. If you have a stable connection at your place, try to Disconnect and re-connect again to your Wi-Fi or cellular network.
Many a time, hotspots seem to eat up your network speed. So, turn off the hotspots temporarily. 
---
Reason 2: App's Cache
It could be a problem, especially if the cached data corruption is causing playback issues. Try to clear it as soon as possible.
---
Reason 3: Glitch In Alexa 
If you're using Alexa (smart speaker) to give commands to Amazon Music. Then you are supposed to keep three things in your mind:
You've turned on Alexa's loop mode, turn it off.
Troubleshoot Alexa's Wi-fi connection. Otherwise, it won't work.
Check for duplicate device names on Alexa.
Keep your Alexa updated.
Reason 4: Outdated App
Using an outdated version of Amazon Music might cause playback issues as it won't be having new features. Always use an updated version of the app.
Now we'll discuss all the effective solutions in order to encounter the Why does my Amazon Music keep stopping issue.
---
How do I stop Amazon Music from stopping?
Method 1: Troubleshoot Internet Issues
As mentioned above, a strong internet connection is a basic requirement when streaming online music. So, in order to boost your internet connection, what y'all have to do is:
Disconnect

 and 

re-connect

 again to your 

Wi-Fi

 or 

cellular

 network.

If using a mobile network, confirm that the Amazon Music app settings allow for a Cellular network.

In the end, restart your network settings, Open 

Settings > 

Choose

 System > 

Open

 Reset options > 

Tap 

Reset Wi-Fi, mobile & Bluetooth >

Tap 

Reset settings

.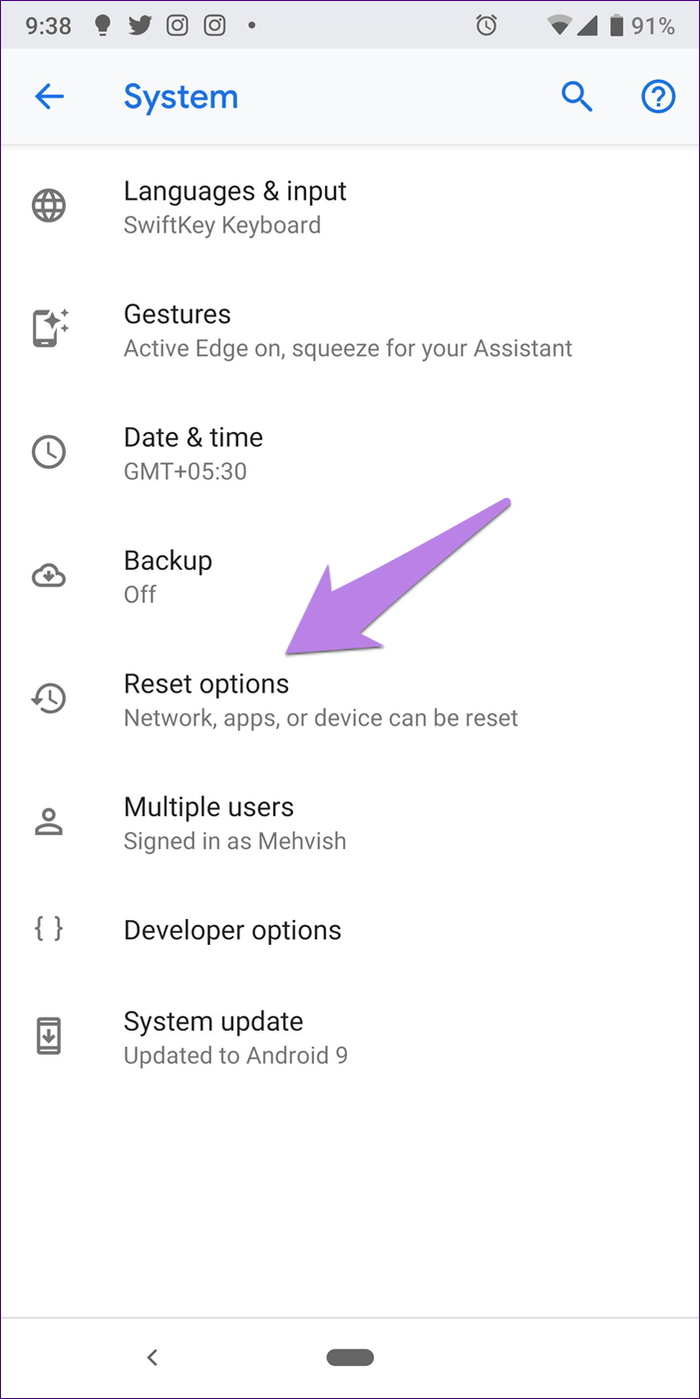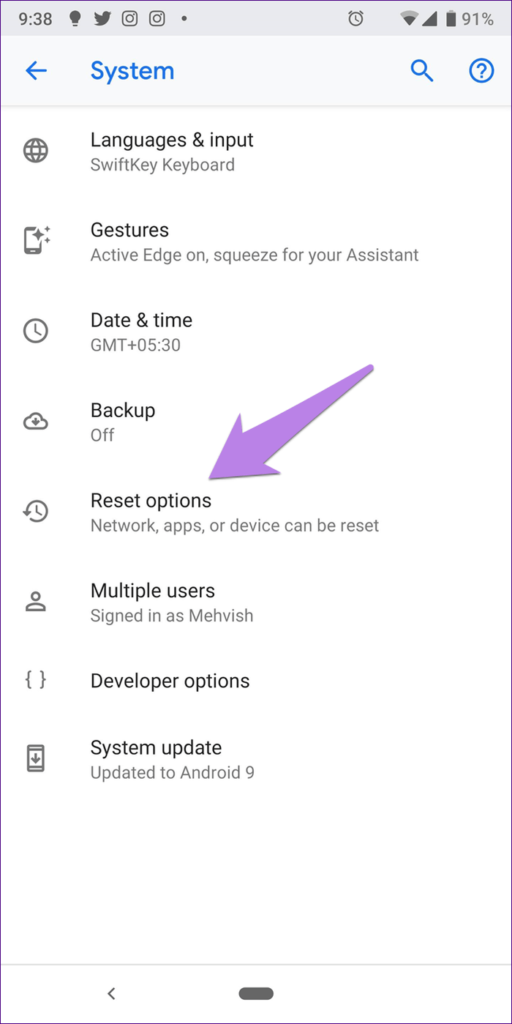 ---
Method 2: Clear Cache
Cached data corruption may cause playback issues. Try to clear the app's cache as soon as possible.
Go to Settings > Apps & notifications > All apps > Amazon Music.
Tap on Storage > Clear cache and data.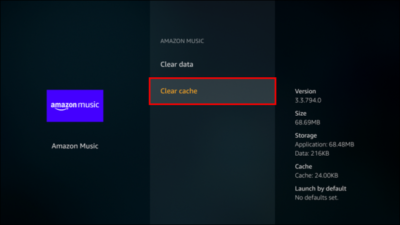 ---
Method 3: Check Alexa's Settings
If you're using Alexa to give commands to Amazon Music, then just make sure to do the following:
Turn off the loop mode, "Alexa, Loop mode off" or "Alexa, stop," then try playing a different song.
 If Alexa is unable to connect to Wi-Fi, check your internet connection, move it closer to Wi-Fi, or just restart your device. 
Don't create a fuss for Alexa. Check if you have two devices sharing the same name. If you're nodding your head in a 'YES', then change it.
Always keep an eye on check for updates for the Alexa app.
After completing the above procedure, simply reset & restart your Alexa.
---
Method 4: Force Stop The App
Sometimes, just force-stopping and clearing the current & background apps can encounter the problem. 
Press & Hold the app icon > Tap App info > Opt Force Stop, or
Open Settings > Choose Apps & notifications > Select All apps.
Choose Amazon Music from the list of available apps > Tap Force stop.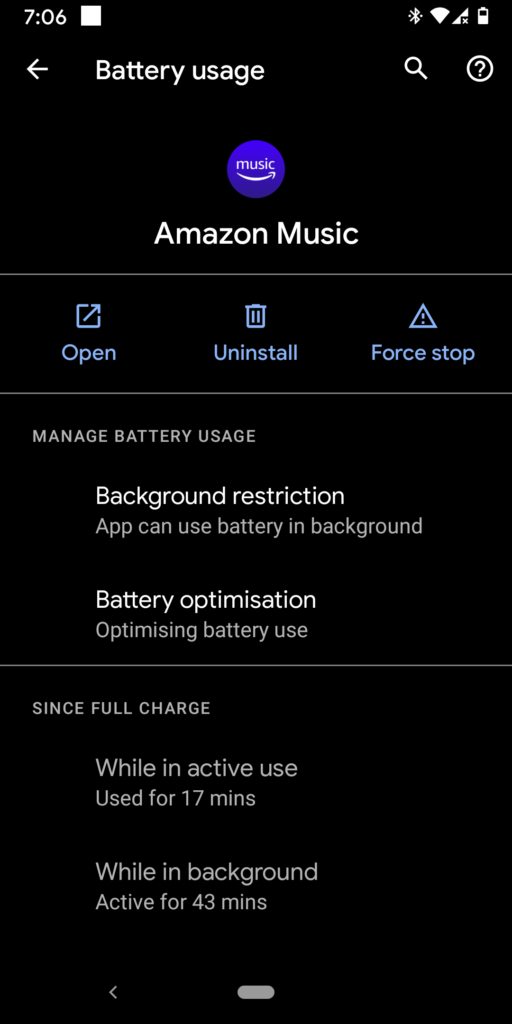 ---
Method 5: The Ubiquitous ones
Now I'm gonna talk about the most common solutions that mostly serve as an instant solution to every techno-related problem nowadays. I hope it works well for you. 
Update Amazon Music App:
Navigate to 

Play/App store > search for Amazon Music > Update 

it.




---
Re-install & Restart the app:
Go to 

play/app store > search for Amazon Music > Uninstall > Re-install it, 

and then simply restart (press & hold volume & start button simultaneously) your device.




---
Try a Different Music Streaming Service:
You can unlink the service to which you are having issues with the Alexa app, then reconnect your account and try again if another service works.
---
Final Words
I hope you find this article helpful in order to get out of an issue like Why does my Amazon Music keep stopping. This article makes you familiar with the Amazon Music app as it doesn't lie in one of the most prominent music streaming app's list. 
Here you'll know, when it was launched, its availability, features, etc. Also, find out all the root cause & effective solutions behind the concerned issue. 
Do make sure you go through each & every step. Follow them thoroughly to resolve the issue. As this article has all the major cause & effective solution for the issue. I'd consider you to share it with your near & dear ones if you think they are in need.
I hope you find it insightful & valuable.
Thanks a bunch. Have a good day ahead!
---
Further Reading:
How to fix Amazon music failed to authenticate user error
How to fix Alexa playing music in the middle of the night?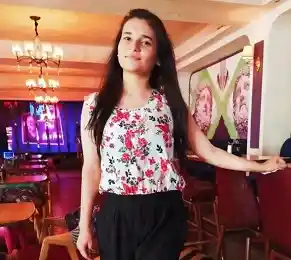 Sakshi is a Terpsichorean (dancing all her stress out), she always had a keen interest in writing creative content since her school days. Basically, balance & short-term goals are something she looks forward to. She's a big time foodie yet a fitness freak pursuing this job to fulfill her day-to-day needs.