Reddit is a community forum website where users from different areas of interests have a discussion. It is one of the famous discussion website leaving aside the forums of some of the official companies.
However, a lot of users are having issues with loading Reddit app on mobile data.
If you are also having trouble using Reddit via your mobile data, you have landed on the right place. Here, we have provided all the possible fixes to solve Reddit not working on mobile data but works on Wi-Fi.
So, let's get started.
---
How to fix Reddit not loading on Mobile Data (Android and iOS):
1. Check your network connectivity:
As the name says, the issue is with the network connection. So, it is better to check the basic things. In this case, you can quickly do a speed test for your mobile data.
Also, you can try to load the app with a secondary sim, if available.
We also recommend you to check the network settings such as 4G VoLTE connection, server, network provider, and more.
2. Clear Reddit app cache: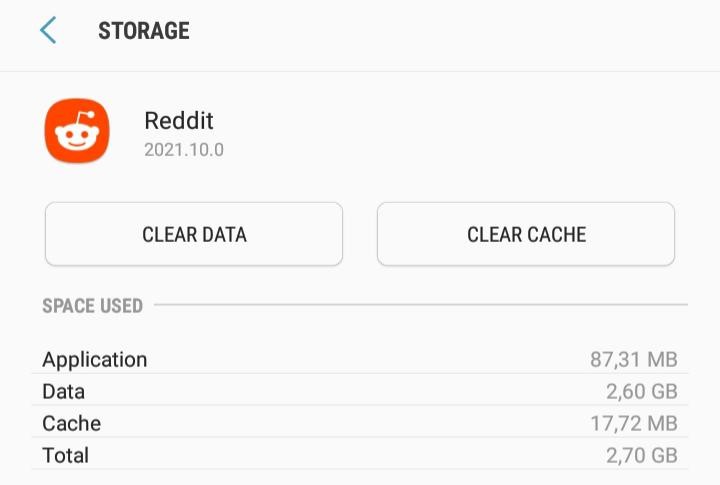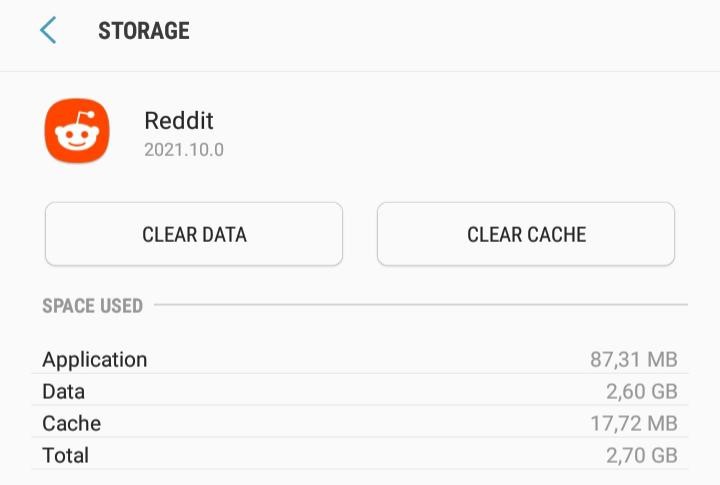 On the other side, you can clear the cache of the Reddit app.
For Android
Go to Settings
Now, Tap on 'Apps and Notifications'
Here, tap, 'All Apps'
Find Reddit
Tap on 'Storage and Data'. 
Alternatively, you can long-press the Reddit app icon and click on App info. Over here, clear the cache for the app.
For iOS,
Open the Settings app and click on Spree.
In this tab, toggle ON the clear cache.
As another option, navigate to Settings -> General -> iPhone or iPad Storage -> Reddit -> Offload app. 
---
3. Disable parental controls for your data provider
To disable parental controls for your data provider, you will need to access the settings or preferences for your device or network and look for options related to parental controls or content restrictions.
The specific steps for doing this will depend on the device or network you are using and the type of parental controls that have been set up.
Some users have also suggested they were able to fix the issue by disabling parental controls.
Well, mostly the Virgin Media mobile data users are facing these issues.
So, if you are on the same network, visit https://mobile.virginmedia.com/ecare/manageServices to disable the parental controls and Reddit should work again with your mobile data.

---
4. Manually set Google DNS
Some users on Reddit itself have suggested that changing the DNS have resolved the Reddit app not working on data issues.
Below are the settings you can follow to manually set Google DNS on your device.
Go to "Settings" on your Android device.
Select "Connections" or "Network & Internet."
Tap "More connection settings" or "Advanced."
Select "Private DNS" or "Domain Name System (DNS) settings."
In the "Private DNS provider hostname" field, enter "dns.google."
Tap "Save" to apply the changes.
Reddit app not working on Verizon Cellular data solved from verizon
Keep in mind that changing your DNS server settings will only affect the device on which you are making the change.
If you want to use Google DNS on other devices on your network, you will need to change the DNS settings on each device individually.
---
5. Disable AdGuard protection of Reddit
A lot of users who are using AdGuard are also having issues using the Reddit app.
So, you need to disable AdGuard protection of Reddit to load it with your mobile data.
Follow the steps below to do so:
Launching the AdGuard app
Tapping the menu in the upper left
Choose "App Management"
Tap the search icon
Find Reddit
Scroll down to Settings
AdGuard Protection –> turn it off
---
6. Update Reddit app
If you are not using the latest version of the Reddit app, you may have several issues with it as it may be loaded with underlying bugs causing the app not to load.
Search for "Reddit" in the App store or Play Store.
Tap on the Reddit app in the search results.
If an update is available, you should see an "Update" button next to the app.
Tap on the "Update" button to begin the update process.
---
7. Try using VPN
A virtual private network (VPN) is a service or tool that can help to protect your online privacy and security by encrypting your internet connection and hiding your IP address.
You can install any free or paid VPN and after enabling it try using the Reddit app, it should work now.
---
8. Use Reddit on mobile browser instead of App
If you have tried everything and still Reddit is not loading on mobile data, you can try using it on the mobile browser on your device.
Open your web browser. This can be any browser, such as Chrome, Firefox, Safari, or Edge.
Go to the Reddit website by typing "www.reddit.com" into the address bar and pressing Enter.
Sign in to your Reddit account.
Once you are signed in, you can browse Reddit as you normally would.
9. Check Reddit server status
Lastly, check if Reddit servers aren't down.
Visit the downdetector page for Reddit and check users comments and number of reports. If there are significant reports it means servers of Reddit are having issues.
In this case, wait till the servers get restored.
---
SEE ALSO: [13 Ways] Fix Reddit app not loading
---
Conclusion: 
To conclude, Reddit has thousands of users online anytime. So, any major bug will be noticed and solved as quickly as possible. From your side, the above steps are a good way to look into the issue.
Also, you can check to load the site on a different device, under a different network, or with a different account. As a result, you may spot the root cause of the issue.
---
Further Reading:
[2 Ways] How to Delete Reddit account on Mobile
How to fix Reddit sorry something went wrong
How to fix Reddit GIFs not loading?
[6 Ways] How to Fix Reddit chat not working?
Fix Reddit 'something went wrong and the conversation couldn't be created' error
Karthik, a tech enthusiast and avid gamer, is a seasoned expert at AndroidNature.com. With a passion for cricket, bowling, and Counter Strike (PC Game), Karthik seamlessly combines his hobbies with his extensive knowledge to assist users in conquering social media apps, software, and devices.