Reddit is a community forum website where users from different areas of interests have a discussion. It is one of the famous discussion website leaving aside the forums of some of the official companies. Here you can also find the latest news about bugs, how-to guides, latest apps, features, and much more. For instance, you can search for any subreddit of your interest and follow the threads dedicated to every case.
This platform is not just limited to apps, games, and other aspects of the tech world. There is a dedicated subreddit for everything that you can think of in your mind. You name it, and it is present. Also, you can create your subreddit on the website. It is helpful in case you are an app developer or programmer. You can present your new app features, launches, bug fixes, and other things on this platform.
To give you a perspective, Reddit has more than 430 million active users as of 2020. Last, it is available on Android, iOS, Windows, Mac, Linux, and more. Overall, you got the idea.
One thing that is common with any app out there is errors, issues, or bugs. So, Reddit is no different. Fun fact. For the errors, you may visit the dedicated subreddit. Here we are talking about the issues in Reddit itself. One such recent is that Reddit is not loading on Mobile data. So, here are a few methods to fix it.
---
How to fix Reddit not loading on Mobile Data (Android and iOS):
1. Check the network connectivity:
As the name says, the issue is with the network connection. So, it is better to check the basic things. In this case, you can quickly do a speed test for your mobile data. Also, you can try to load the app with a secondary sim, if available. We also recommend you to check the network settings such as 4G VolTE connection, server, network provider, and more.
2. Clear the app cache: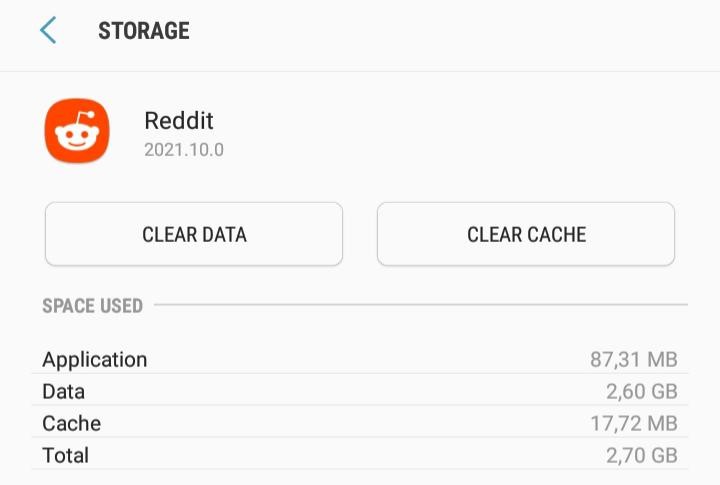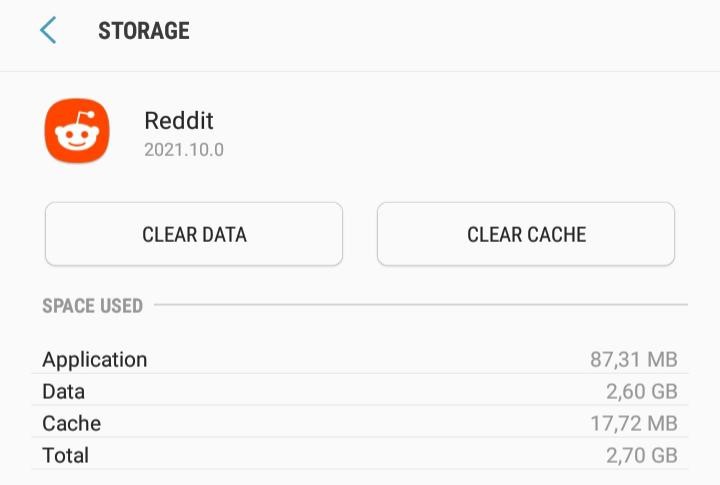 On the other side, you can clear the cache of the Reddit app. In Android, go to Settings -> Apps and Notifications -> All apps -> Reddit -> Storage and Cache. Alternatively, you can long-press the Reddit app icon and click on App info. Over here, clear the cache for the app. For iOS, open the Settings app and click on Spree. In this tab, toggle ON the clear cache. As another option, navigate to Settings -> General -> iPhone or iPad Storage -> Reddit -> Offload app. 
3. Delete the Website Data:
In case you are using the web instead of the Reddit app, then try this out. In the mobile browser, for instance, Google Chrome, go to Settings -> Site Settings -> Storage -> Clear Storage. Here you can either individually choose any particular website or clear the data for all the sites. Next, log in to your Reddit account and check if it works. Also, this navigation works for other Chromium-based browsers such as Brave, Microsoft Edge, and more.
---
SEE ALSO: [13 Ways] Fix Reddit app not loading
---
Conclusion: 
To conclude, Reddit has thousands of users online anytime. So, any major bug will be noticed and solved as quickly as possible. From your side, the above steps are a good way to look into the issue. Also, you can check to load the site on a different device, under a different network, or with a different account. As a result, you may spot the root cause of the issue.
---
Further Reading:
[2 Ways] How to Delete Reddit account on Mobile
How to fix Reddit sorry something went wrong
How to fix Reddit GIFs not loading?
[6 Ways] How to Fix Reddit chat not working?
Fix Reddit 'something went wrong and the conversation couldn't be created' error