Reddit is a social news aggregation, web content rating, and discussion website based in the United States. Registered users upload content to the site, such as links, text entries, photographs, and videos, which are then rated positively or negatively by other users.
Reddit isn't anywhere close to Google or Facebook in terms of popularity, but it remains firmly on the list of the world's most popular websites. The popular network of all communities covers almost any subject and has a large following.
We understand how annoying it can be when Reddit isn't working. The community is famed for its loyalty, so we can understand how frustrating it can be when Reddit isn't working.
Reddit app won't load on Android/iOS isn't a new problem for Reddit users. The issue arises from time to time. For unknown reasons, the Reddit app becomes stuck loading videos, comments, posts, GIFs, NSFW, and other stuff at random.
The Reddit app occasionally stops loading and says "Sorry, please try again later" or "Sorry, can't reach Reddit" with no additional explanation. Recently, some users were unable to reload the Reddit app or website.
If you're one of the numerous users who's wondering "why is my Reddit app not loading or taking forever to load items and how to fix it," you'll find an answer here.
---
Why is my Reddit app not loading?
The Reddit application may fail to run or load on your most recent smartphone for a variety of reasons, including the use of an older version. The problem might also be caused by a corrupt cache/data or a faulty application installation.
Here are a few additional reasons why the Reddit app does not load.
1. Reddit Down
The first thing to do is to see if Reddit is the only site experiencing issues. Try using another app or going to a different page by opening a browser. If everything else works, Reddit is most likely unavailable.
There are two ways to check if Reddit is down. Redditstatus.com is the major tool for determining whether all systems are operating on the website.
Simply walk in and check the status. You can also file a report if you encounter any problems. There's also a live map that shows you if Reddit is having any problems in your area.
---
2. Cached Files
They can also cause issues with the Reddit application. Cached data on your Android smartphone is a collection of temporary files that have gathered over time.
Multiple cache files, on the other hand, can corrupt the programme and cause it to lag. Reddit, like other apps, keeps cache in order to improve performance and user experience.
Please bear in mind that the Reddit app generates a lot of cached data in order to keep things running smoothly.
This is also true if Reddit isn't working properly in a mobile browser. More caches are created as a result of frequent browsing based on the data on the website.
---
3. Outdated Version
One of the main reasons you're having issues with the Reddit software on your Android device could be that you're using an older version of it. The Reddit application is often updated to address reported bugs.
The application may not load properly if you are using an old version of Reddit. Upgrading the Reddit application may be the solution in this scenario.
---
4. Outage on Servers
It is always possible that there is a technical problem at work. Due to server failures, apps are sometimes unable to load. Overcapacity or an internal malfunction can cause widespread outages, leaving us without Reddit for several hours.
You can also trace these outages if you suspect this is the source of the problem.

---
5. Ad Blocking
Disabling advertisements on the Reddit app does not sit well with the app, since it leads to the app's dysfunction. Make sure your ad blocker is switched off when using the Reddit app or your mobile browser. This could be one of the reasons why your Reddit app isn't loading.
---
6. Bugs in the System
In the computer world, a bug is an error in a software programme. It may cause the software to crash or act erratically.
These system-wide defects can occasionally interfere with the operation of third-party programme processes, resulting in issues such as the Reddit app not loading.
We'll try to look into every possibility and remove them one by one. This is the most effective technique to resolve the Reddit not working on Android issue, allowing you to continue exploring the top page of the internet without interruption.
Whatever the case may be, we have provided you with viable choices to assist you in dealing with this issue. So, without further ado, let's get started with our instruction on how to fix Reddit.
---
How do I fix Reddit app not loading on mobile?
Whatever the issue is, this is the complete way to resolving it and getting rid of the Reddit app not loading on Android problem. Before you begin troubleshooting, ensure that your Wi-Fi or cellular data is operational.
Also, ensure that you are not using the beta version of the application and that you are not using special characters in your username and password. After you have double-checked all of these facts, move on to the solutions listed below.
1. Verify your Internet connection.
If the Reddit app or website isn't loading, check to see if your Internet connection isn't malfunctioning. It's possible that you're having issues with your Wi-Fi or mobile data plan.
Simply opening another site in your PC or phone browser will allow you to determine if the problem is with the connection. If nothing appears to be loading, it is most likely due to a problem with your Internet connection.
In most cases, rebooting your router solves the problem. If it doesn't work, we have a troubleshooting guide that you should look at. You could also double-check that you haven't forgotten to pay your payment or that your internet service isn't out of commission.
If you're using cellular data, you should check to verify if your data connection is active:
Open the Settings app.
Navigate to Network and Internet.
Select the Mobile network.
Turn mobile data on.
If you're travelling outside of your country or network's coverage area, enable Roaming as well (this may incur extra charges).
---
2. Attempt to clear your cookies.
If it only works in one browser and not the other, try deleting your cookies in that browser.
In Chrome, for example, go to the menu icon (three dots) and pick Settings, then click "Show advanced settings." You seek "Content Settings" under "Privacy." Then, in the Cookies section, pick "All cookies and site data," followed by the "Remove all" button.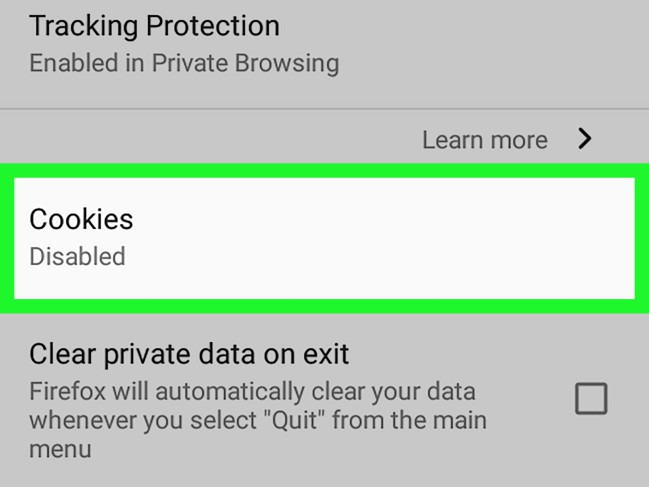 Keep in mind that cookies exist on your browser for a reason – some previously saved data may be erased this way, and you may be logged out of some websites. In any case, you can search Google to look for precise browser instructions.
---
3. Reinstall the Reddit App
If none of the other alternatives work, reinstall the Reddit app. The steps are as follows.
Navigate to the Apps area of the Settings Menu.
Go to the Apps section and look for Reddit.
Uninstall should be selected.
Restart your device and reinstall the Reddit app.
Log in with the right User ID and Password.
---
4. Make use of a VPN
The reason this might work is that your ISP (Internet Service Provider) may occasionally restrict a vital resource required to run the Reddit app normally, resulting in the Reddit app not loading problem on Android phones.
Several subreddits have been banned or outlawed in various locations, causing similar issues. You can overcome this problem by using any VPN App of your choosing.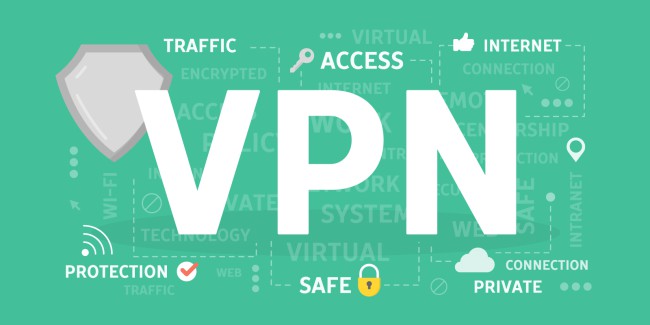 Open the Play Store app and search for a VPN app that meets your requirements.
After installing the VPN software, connect it to your desired location.
Check to see if the Reddit application is back up and running.
---
5. Delete the cache
A cache is a temporary storage space used by websites, browsers, and apps to reduce loading times. A cache can be stored on any computer, laptop, or phone, as well as any web browser or app. While caching data can help with loading times, there are certain drawbacks to doing so.
To improve efficiency and user experience, the Reddit app, like many others, employs heavy caching.
If the cache size is exceeded, the programme may exhibit unexpected behaviour, such as randomly crashing or slowing. If your phone's storage is full or the Reddit app's cache becomes corrupt, the problem occurs.
So, if you're experiencing the Reddit not loading error on your Android device, here's what you should do:
Navigate to Apps > Settings.
Look for and pick Reddit
Go to Storage and choose it.
Clear cache should be selected.
OK should be selected.
---
6. Make an update to the Reddit app.
Always ensure that your app is running the most recent Reddit version. There are always fresh differences between the latest app and the old version on your Android smartphone.
If the Reddit app not loading error persists, you can update your Reddit app by:
Go to the Google Play Store.
Look for Reddit.
If an update option is available, choose it.
You can also look at the most recent user reviews to see if other customers have noticed similar concerns.
---
7. Force the Reddit app to close
If the Reddit app is stuck in an operation and isn't loading subreddits, you can force close it. Even if you close some applications, they may continue to work in the background, no matter how many times you close them.
Force halting an app, on the other hand, will bring all front and background processes related with that app to a halt, which is why this method is recommended if you are having problems with your Reddit app.
To force the application to halt and then relaunch it, do the following:
Select Settings from the menu.
Navigate to Applications.
Reddit is your best option to choose.
Force Stop is the option to choose.
Relaunch the app to see whether the problem has been solved.
---
8. Sign Out Reddit.
A communication issue between the app and the Reddit server could be the source of the loading issue. Signing out of the app or logging in with a different account (if you have one) frequently helps to resolve the issue.
You can accomplish this by completing the following steps:
Tap the Profile symbol in the top left corner of the screen to open the Reddit app.
Select Settings and then Account Settings from the drop-down menu.
Switch Accounts can be found in the account settings.
Then, click Add Account and enter the necessary information.
When you're done, click Continue to see if the loading problem has been fixed.
If this does not resolve the issue, log out of the app and restart your device.
After that, reopen the Reddit app, log in, and check to see whether everything is working properly.
---
9. Remove any third-party applications.
This problem can occur when another application interferes with the routine operations of the Reddit app. To resolve the issue, uninstall the conflicting application.
Simply examining your recently installed apps will reveal which app is to blame for this problem. Once you've found the app, proceed as follows:
Go to the Apps section of the Settings menu.
Remove any applications that are no longer required or that were recently started from the list.
Uninstall any programmes that are no longer in use or were recently installed.
After you've finished installing all of the apps, restart your phone.
After you've completed, check to see whether the Reddit app is still not loading.
---
10. Reboot your device.
We know it's apparent, but there's no harm in trying, right? When dealing with an unresponsive app, this is the first thing you should do. There are various solid reasons to restart your device at least once a week, including memory preservation, crash prevention, smoother operation, and longer battery life, to mention a few.
Here's how to restart your Android device:
Hold down the Lock and Volume Down buttons at the same time.
Hold it for longer than 7 seconds.
If the problem persists after restarting your app, continue reading.
---
11. Confirm that you are not a beta user.
Reddit authorised the native Android app in 2016. Since then, the programme has been constantly improved with new upgrades. Before releasing the final build, the app developers test the app with a smaller user base to determine if it works properly.
The testing version is referred to as the beta version. Along with the new additions, the beta version offers features and information that are similar to the full version. You should continue to use the Reddit App on your Android smartphone.
Simply said, if you have already signed up for the beta programme and are experiencing problems, simply uninstall it and reinstall the stable version. Although Beta programmes may include new capabilities, they are often limited in scope.
You can exit the Beta programme in the following ways:
Navigate to Google Play.
In the top right corner, select the profile symbol.
Navigate to Manage Apps & Devices and select Manage Apps & Devices Beta.
Find the app that needs to be repaired.
Select the app from the app's details page.
Under "You're a beta tester," click the button labelled "Leave."
This should assist you in addressing the Reddit app not loading problem on your Android app or device.
---
12. Disable AutoPlay from Settings.
The AutoPlay option in the Reddit application is activated by default, which can have a negative influence on the application's loading performance in some instances. Disabling the AutoPlay option may solve the problem in this case.
Open the Reddit app and then tap the user profile icon (near the top left of the screen).
Go to Settings and then select AutoPlay.
Now select the Never option.
Finally, force the application to close.
Relaunch the application to see if the loading error has been resolved.
---
13. Ask Reddit for Help
If all else has failed, you can ask the moderators what to do next by starting a new thread in Reddit's help forum. Make sure you tell them everything you've done so far (which devices function and which browsers don't).
It might be great if you could take a screenshot of the conversation not loading. Provide them with information about your system as well.
They may also need comprehensive information regarding the error message displayed within your browser or app; they should instruct you on how to locate such information, as it will vary depending on the system.
---
Conclusion
So, those are the best overall solutions to the Reddit app not loading on Android. If none of the previous alternatives work, try the browser version of Reddit or a third-party app.
For the time being, this is all we have to offer you. I hope this turned out nicely for you. If you have any further questions, please leave them in the comments section below or contact Reddit Help.
Thank you for taking the time to read my content. We hope you find this topic interesting. If you found this article useful, please follow us and keep tuned for our next post.
Thank you very much!
---
Further Reading:
How to fix Reddit sorry something went wrong
How to fix Reddit GIFs not loading?
[6 Ways] How to Fix Reddit chat not working?
Fix Reddit 'something went wrong and the conversation couldn't be created' error
Fix Reddit not loading on Mobile data: Android and iOS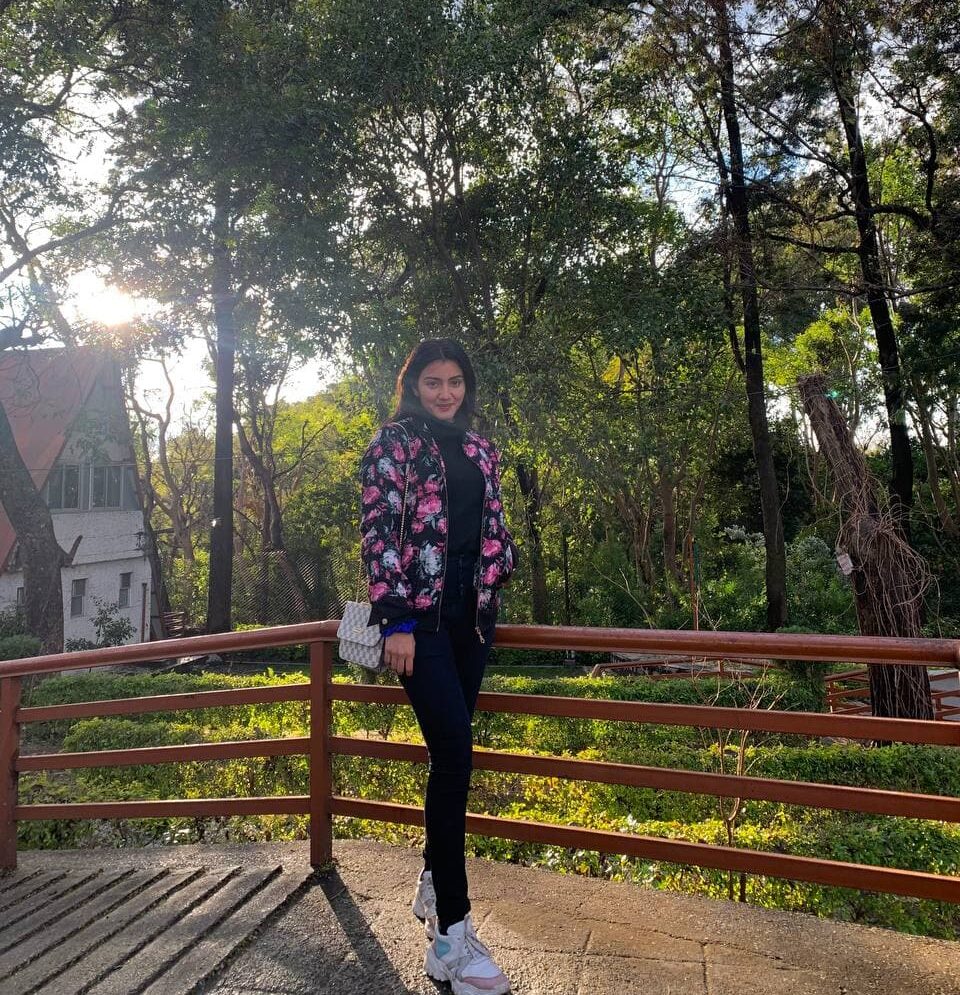 Ishika is a CDS aspirant from Dehradun who is now doing her bachelor's degree at Delhi University. She enjoys reading and doing her own skin care and maintenance, but she is also a fitness enthusiast who can't seem to stay away from junk food. She enjoys the serenity of nature. She is new to Android Nature and works on our tech-related topics.