Reddit users are familiar with the issue of the Reddit app failing to load on Android or iOS. This issue arises from time to time. For unknown reasons, the Reddit app becomes stuck loading videos, comments, posts, GIFs, NSFW, and other content.
The Reddit app will sometimes stop loading and say "Sorry, please try again later" or "Sorry, can't reach Reddit" without providing any other information. Recently, some users were unable to reload the Reddit app or website.
If you are one of those users asking "why is my Reddit app not loading or takes forever to load things and how to fix", find an answer here.
---
Why is Reddit GIFs not working/ loading?
Before we offer any remedies to the problem of GIFs not working on phones, we'd like to point out a few possible causes:
Due to a slow internet connection, GIFs may not load or appear.
After a system update, GIFs on your phone may stop working.
When #images is deactivated on your phone, GIFs will not work.
If your phone doesn't have enough storage capacity, GIFs may not work.
GIFs that don't work as planned can be caused by both software crashes and physical damage.
RedGIFs were broken by Gfycat. Gfycat needed a way to get NSFW content off their site, so they created RedGIFs. They built it fast and for a low price. The site is/was essentially the same as Gfycat, however after the two sites were divided, Gfycat became their priority and RedGIFs became something they wanted to move on from. As a result, they didn't really resolve errors, try to develop the site, or provide the server capacity it required to function.
The problem could be caused by a variety of factors, however we can only provide you with these based on current sources.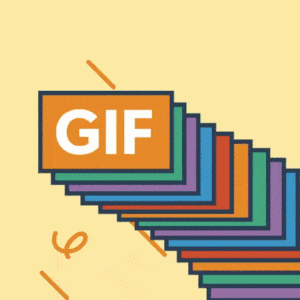 ---
How to fix Reddit GIFs not working?
At this time, Reddit has not provided an official fix for the Reddit app's GIFs issue. However, Reddit users have provided some solutions. The following are all of the solutions that can be used to restore audio for some people. Give them a shot.
Solution 1: Clear the Reddit App's Cache
Resource-intensive apps, such as Reddit mobile, struggle on older devices. The Reddit app's processing capacity is insufficient to load material such as videos due to the obsolete hardware. The Reddit app then displays the loading indicator indefinitely, and you are unable to view or watch the post or video you desire.
Clearing the app cache may help you fix the Reddit app's video and gif loading issues.
Go to Settings after tapping on Apps.
Under Settings, look for Application Manager and click on it.
Swipe down to the Clear Cache button on the Reddit App. On it, tap. This clears the cache and makes room for speedier loading.
---
Solution 2: Change the permissions on Reddit
Reddit mobile home/videos/pictures not loading issues can easily be caused by incorrect settings. A Reddit member urged everyone to remove permissions from the Reddit app. The procedures to repair the Reddit app not loading videos or gifs on Android phones are as follows. On iOS, the troubleshooting may be different, but it is similar.
Go to Settings > Advanced settings > Security & privacy > Permissions > Apps in the Settings menu.
Find the Reddit app and grant it permission to read and write external storage under security and privacy.
Try again, and the videos, GIFs, posts, and other content should now appear on the Reddit app.
---
Solution 3: Change the DNS settings as a third option.
The Reddit app takes forever to load movies, GIFs, top pages, NSFW, and other content if your network is too slow. Users have reported that updating the DNS settings on their router fixes the Reddit app loading indefinitely.
Check what DNS service you're currently using and try Google DNS, Cloudflare, or OpenDNS. For example, here's how to use DNS settings to solve the Reddit app for Android that won't load:
Go to Settings > WiFi > Tap on Modify Network after pressing and holding your WiFi network.
Discover IP Settings by selecting Show advanced options > find IP Settings. This should be set to DHCP by default; tap it and choose Static.
Now find the DNS settings option by scrolling down. Then save and try again with the DNS address.
---
Solution 4: Make use of a virtual private network (VPN).
If your ISP disables a resource used by the Reddit app, the app will not load content. First, see if your router's DNS is broken, and if so, change the DNS settings according to the instructions above.
Use a VPN app if nothing goes wrong with the router. Here are a few of the most well-known VPN applications: Betternet VPN, ThunderVPN, TurboVPN, Hola VPN, NordVPN, ProtonVPN, ExpressVPN, DroidVPN, Betternet VPN, ThunderVPN, TurboVPN, Hola VPN…  Turn on your phone's VPN and connect to a server in another country to try again.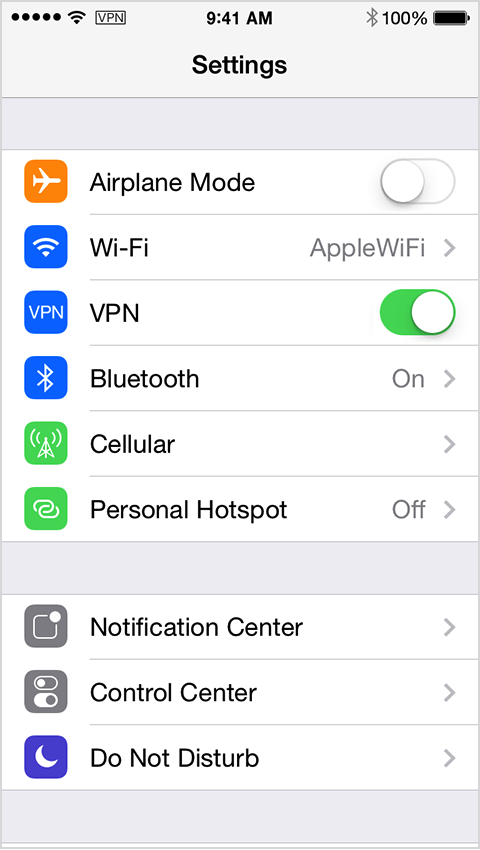 Solution 5: In the Reddit app, turn off autoplay.
While it is easy for videos to begin playing automatically when you browse near them, playing each video requires a significant amount of bandwidth. As a result, the Reddit app may hang or become stuck while loading videos/GIFs, or the loading may become extremely slow.
You can manually turn off the autoplay option. Open the Reddit app and go to the top left corner of the screen to the Profile Icon. Locate the Autoplay option in the Settings Menu. Set the Autoplay to Never from the dropdown menu. Then reopen the app and give it another shot.
---
Solution 6: Check Internet Connection
Due to a poor internet connection, GIFs are not loading on the phone. Here's how you can do it:
Go to Settings > Cellular > Cellular Data to disable Wi-Fi and enable Cellular Data. Reconnect Wi-Fi by restarting the Wi-Fi router.
---
Solution 7: On the iPhone, change the language and region settings.
Apple Inc. provides a country-specific function called #images, and an improper Region & Language configuration could result in GIFs not operating on the iPhone. Change the region to the current country by taking the following steps:
Go to General > Settings. To change the region and language, select Region & Language.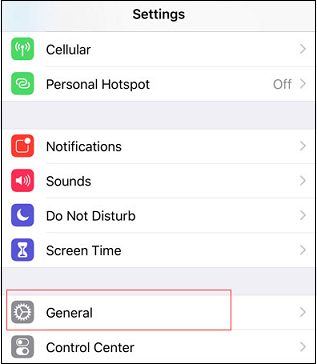 Solution 8: Restart the Reddit application.
If GIFs aren't loading on the Reddit app, restart it and see if they function on your phone. Here's how to do it:
To open the recently used apps, double-click the Home button. Swipe up from the bottom of the screen to end the Messages app. Then restart the Messages app.
---
Solution 9: Make sure your phone is up to date.
GIFs not working on phone can be fixed by updating your phone to the current version. Here's how to do it:
Go to General > Software Update in Settings. If updates are available, select Download and Install to complete the upgrade.
---
Solution 10: Your device needs to be reset.
You can factory reset your device if none of the other options work. Before you do that, make a backup of your device so you don't lose any information.
To do so, follow these steps:
Select General > Reset > Erase All Content and Settings from the Settings menu. The device will then be erased if you confirm this step.
Additional Quick Hints :
* In the Applications/Application Manager, force close the Reddit app and restart your phone.
* Refresh the screen by tapping it numerous times.
 * Turn off all personalised advertising by going into the settings.
 * Update the software to the most recent version, or uninstall and reinstall it.
 * To load videos/gifs/comments on Reddit, use the Chrome app or Safari.
*  Log out of your current account and create a new one.
* When using the Reddit app, close all other apps.
 * Other services such as Apollo and Narwhal can be used to access the Reddit app. If necessary, reinstall the Reddit app.
If all else fails, start a new discussion on Reddit's help forum and ask the mods what to do next. Tell them about everything you've tried thus far (which devices function and which browsers don't). It might be great if you could take a screenshot of the conversation not loading.
Also, tell them about your computer (for example, "I'm running Chrome 43.9 on Windows 10"). They may also request that you supply comprehensive information about the error message that appears in your browser or app; they should explain how to locate this information, as it will vary by system. Best of luck!
---
Conclusion
You will be able to solve the problem of GIFs not working on Reddit by looking at the solutions provided in this post. Problem solving may be accompanied by the risk of losing data when using popular procedures. To mitigate this risk, you can use Joyoshare UltFix to resolve the issue.
After all, professional software comes with a number of unique features. Only a small number of fixes are now known, and we can only get this much information about how to solve this problem for the time being.
I hope these will be useful to you. Yes, please feel free to share what you think works in the comments section below.
---
Further Reading:
[6 Ways] How to Fix Reddit chat not working?
Fix Reddit 'something went wrong and the conversation couldn't be created' error
Fix Reddit not loading on Mobile data: Android and iOS
(10 ways) Fix Reddit search not working
Fix Reddit homepage not working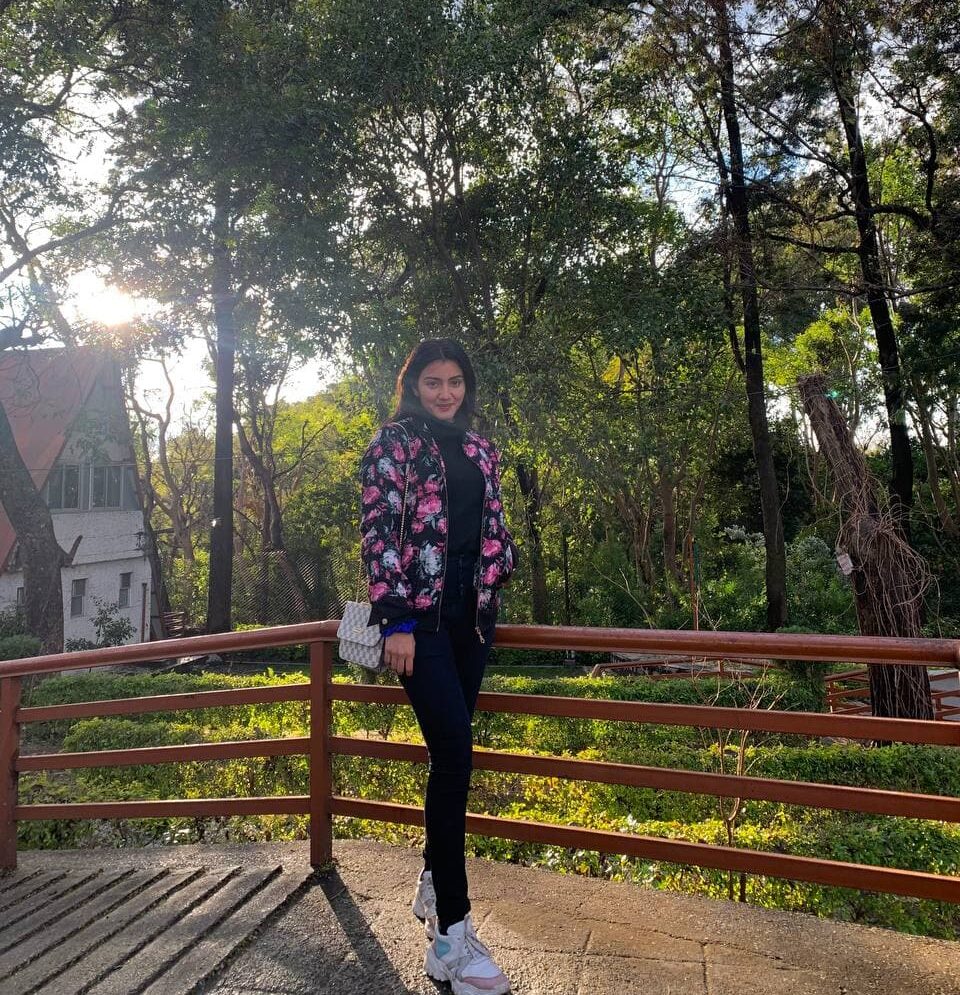 Ishika is a CDS aspirant from Dehradun who is now doing her bachelor's degree at Delhi University. She enjoys reading and doing her own skin care and maintenance, but she is also a fitness enthusiast who can't seem to stay away from junk food. She enjoys the serenity of nature. She is new to Android Nature and works on our tech-related topics.
---
Stay connected with us for the latest updates! Follow us on Telegram and Twitter to join our vibrant community and never miss out on any exciting content."