Reddit is an online platform where numerous people come together and converse about any topic that interests them. Reddit was founded by Steff Huffman along with Aaron Swartz and Alexis Ohanian on June 23rd, 2005. There is a community for every interest on Reddit like community for animal lovers, the community for sports, and many more.
It is a safe place for many individuals to find solace in where they will be able to openly and actively participate by sharing their views. On Reddit, the users have complete control of their privacy and identity that they can share as much or less personal information they deem right.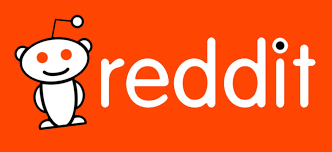 Till date there are proximately 50 million plus daily active unique along with 100K active communities whereby 13 billion plus comments have been made. One can easily keep up with the news through reddit along with sharing their likes and dislikes, post pictures, and being a part of a diverse community where every individual can fit in.
Reddit gives a platform for every individual to thrive and empowers all the communities within it. A place where every interaction is genuine without putting up any façade and being unfiltered, having their own individuality without bringing her to any other person is what Reddit stands for.
Sometimes people often land up leaving Reddit due to data privacy, an individual always has to be careful while sharing information about oneself while signing up on any platform as we live in a world where sometimes our information can be leaked can could lead to identity theft.
You might want to take a break from Reddit or you don't want to use Reddit anymore due to personal reasons. Learn How to delete Reddit account mobile? Follow up with this article to figure out how you delete reddit account mobile.
---
Can I delete Reddit account on mobile?
You can delete your Reddit account on mobile as Reddit gives you the choice of deactivating/deleting your account. To delete a Reddit account on mobile you can do so by using the Reddit app or through the browser on phone.
There might be a reason for you to delete your Reddit account and Reddit being an astounding platform it is, allows you to do so and proceed with your wishes but before deleting your account you even need to delete the posts that you have posted.
Once you delete your account, your name will be completely removed from the Reddit website. Account deletion can be done through the Reddit app and also through your Pc, but if you prefer doing it through mobile then it's possible.
You need to delete your own account as Reddit administrators don't have the authority to do it for you. Before deleting your Reddit account do checkup the guidelines and FAQs so that you will be crystal clear about how to proceed with it.
---
How to permanently delete a Reddit account on mobile?
To permanently delete the Reddit account on mobile you need to proceed by deactivating your account. By deactivating your account, your account will be temporarily suspended for 30 days and after that, it will be permanently deleted.
Reddit only gives the option of account deactivation through which your account will be permanently but before doing so be sure about it as after deactivating your account you won't be able to recover it again.
Follow the methods below to proceed with permanently deleting your Reddit account:
Method 1: Delete Reddit account through the Reddit app
Whether you are using an IOS or Android device, if you have the app installed you can proceed with the steps below to delete your account.
Open the Reddit App, log in to it if it's not logged in beforehand.
On the top left side of the screen, there will be an icon, tap on it.
It will view your profile along with different options.
Tap on settings, scroll down through the options, and select Help FAQ.
A Reddit help screen will be displayed, whereby on the search input box you need to type in 'Deactivate'.
An article needs" how to deactivate my account" will appear on the top, tap on it.
Read the article, on that there will be a link given on which you have to Click to proceed further.
Then you will be directed to an account deactivation screen.
Fill out the reason for account deactivation along with filling in the username and password. Tick the box to consent that the deactivated account cannot be recovered in the future.

Image source: VPN mentor

Then tap on the "deactivate account button" and Reddit will ask for reconfirmation with another pop-up. On that pop up click on "deactivate" to permanently delete your account.
Method 2: Delete Reddit account through a mobile browser
If you don't have the Reddit app you don't need to install it to proceed with account deletion, you can do it through your mobile browser.
The steps are listed below, follow them:
In your mobile Brower, either chrome or safari search up reddit.com
Log into your account using your username and password.
In the top right corner, your username is displayed, tap on it.
From the options select User setting.

Image source: Business Insider

Scroll further down the options and tap on Deactivate account option.
Proceed by entering your username and password, check the box to give confection of account deactivation.
Click on deactivate button.
On Reddit deactivating the account is the same as deleting the account permanently. You need to keep in mind that before making the decision to deactivate your account that the account will be deleted permanent and you will no longer be able to access it. If you face any errors while deactivating your account, check out the troubleshooting tips on Reddit to figure out why you're facing such an issue.
---
FAQs
Q1. Deactivating a Reddit account will cancel my subscription?
Answer: If you have availed of the Reddit premium subscription as a premium member and hope that account deletion will also lead to the cancelation of your subscription then you are wrong. In order to cancel your subscription as a premium member, you need to do it before you head on with account deletion.
Q2. How to sign up for a Reddit account?
Answer: You can go on Reddit.com, then click on the sign-up button and either choose to sign up with your apple id or Google account then set your username and password and sign up, your account is created. You can follow the same process for creating an account through the Reddit app, for that you need to install the app first through the Apple app store or Google play store.
Q3. Will my personal information be deleted when I deactivate my account?
Answer: Unlike how on Facebook and other platforms deactivation your account will permanently delete your posts and information, the same doesn't apply to Reddit. Before deactivating your account, you need to keep in mind that when you proceed with deactivation all your personal information and posts that you've posted won't be automatically deleted with the deactivation of your account.
You can go ahead and delete the posts and remove all your personal information available on Reddit. As privacy and having your personal information out in the open doesn't seem favorable you need to go through the tedious process by deleting everything by yourself.
Q4. Can Reddit usernames be changed?
Answer: Reddit doesn't provide the option to change your username so try not be pick a crazy username while signing up for the first time. As on Reddit you will only be allowed to choose one username in the beginning and have to stick with it throughout the time you use Reddit. If you do want to choose another username, then you can delete your present account and create a new account with your desired username.
---
Final words
Reddit has been a home for numerous individuals whereby they feel safe to share their views and be themselves. People are able to genuinely develop connections and join communities that they prefer through Reddit. You can even vote on other people's comments and also comment on them.
On Reddit, people can authentically be themselves without tolerating fake news, false promotions, false behavior, and many more. For some people, such platforms can be overwhelming, and even if they like being part of it they might want to detox for a while.
Deactivating your Reddit account is reasonable and wanting to leave the community to explore better options is legit. You just need to be careful while sharing your personal information in public and also keep in mind to be kind to other people out there.
We hope that this article helped you get an insight into how to delete your Reddit account on mobile. We will keep you updated if any new process of account deletion is available to make things easier for you. Deactivating an account is the same as deleting so do keep in mind before proceeding with the procedures mentioned above.
Do check out our other articles. Toddles!
---
Further Reading:
[13 Ways] Fix Reddit app not loading
How to fix Reddit sorry something went wrong
How to fix Reddit GIFs not loading?
[6 Ways] How to Fix Reddit chat not working?
Fix Reddit 'something went wrong and the conversation couldn't be created' error