Hulu is an American-based subscription streaming platform owned by Walt Disney. It was launched on October 29, 2007, almost 14 years back. As of now, there are approximately 45.3 million people who are streaming Hulu to watch movies and Tv shows. Though being efficient with providing a great streaming experience sometimes Hulu keeps logging out on Tv.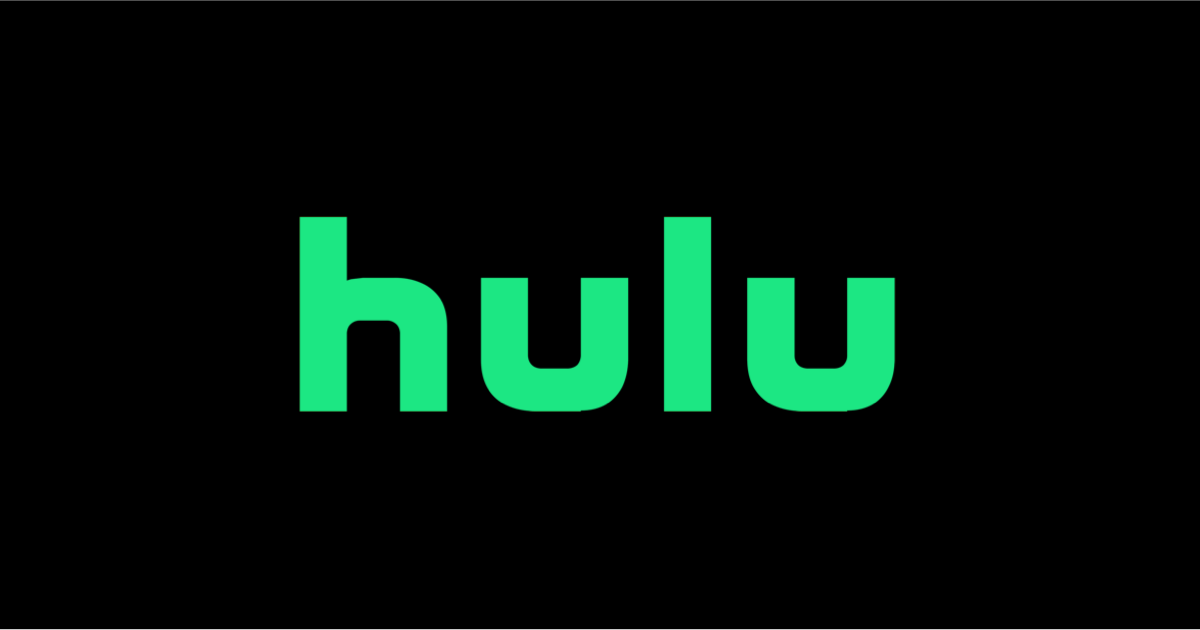 Hulu was launched with the intent of use in American households and is not available for streaming internationally. Though it is available in some locations in Japan, and Puerto Rico, to date it hasn't been made available worldwide. Hulu comes with its own Tv shows along with a wide range of movies and programs for its viewers.
Additionally, Hulu even provides a free trial with no commitment where you can watch programs on Hulu on a free trial for a month and then purchase the subscription for future streaming purposes. Hulu is even more affordable compared to other streaming platforms on the market. Hulu can be streamed on your smartphones as well as on smart TVs.
Have you been facing issues with Hulu logging you out of your TV? Read on to learn more about: Why does Hulu keep logging me out on my TV?
---
Why does Hulu keep logging me out on my smart TV?
The reason why Hulu keeps logging out on Tv can be due to building up the cache on your device, low internet connection, Hulu being logged into multiple devices hence leading to you being logged out constantly on your Tv or it might even be a due to having an old version of Hulu installed on your Smart Tv.
As cache and cookies of the app help to process it faster and make the app work efficiently but sometimes it gets corrupted. So, the corrupted cache of the Hulu app on your smart Tv could be a factor leading to you getting logged out of your Tv.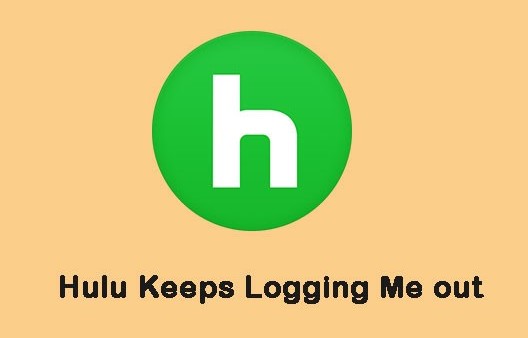 If your Hulu app is opened and logged into multiple devices, then it will proceed by logging you out on your smart Tv as several other devices are already liked to that same subscription account so Hulu will proceed by logging you out of your Tv.
Having an outdated version of Hulu on your smart Tv can lead to having issues with logging in and being logged out. There can be glitches and even bugs on Hulu so it can be causing that. Low internet connection is one of the contributing factors to your misery, as whenever one uses an online streaming platform internet contention has to be stable, if it's not stable then it can lead to Hulu keeps logging out on TV.
---
How to Fix Hulu keep logging me out on my Tv
When Hulu keeps logging out on Tv, you need to find a solution for that. The common solutions for such an issue would be to reboot your router, clear cache on your smart Tv, update the Hulu app on your Tv and the last option would be to reset your Tv.
Method 1: Reboot your router
Internet is the most vital thing required when you stream movies online and in order to have a better streaming experience you need to have a strong internet connection. Having a slow internet connection could be the cause why Hulu keeps logging out on Tv.
Follow the steps below to reboot your router:
Proceed by unplugging your modem and router.
For thirty seconds keep it unplugged, as it will let it cool down.
Plugin your modem, and press the power button.

Image source: Networks Hardware

Wait for sixty seconds and plug in your router.
Wait for 2 more minutes for the router to boot up.
Let both the router and modem restart.
Open Hulu on your smart Tv to check whether the problem is solved or not. If the internet connection is still slow, procced by moving the router closer to your Smart Tv. You can even try using an Ethernet cable and connecting it to your smart TV as it will give a more direct stable internet connection.
Method 2: Clear cache on smart Tv.
As mentioned earlier cache assists to help your device function faster and properly but when it's corrupted it can cause problems. If the cache is causing a problem with the logging out issue, then follow the steps below:
For Roku:
Navigate to home on Roku.
To clear the cache on Roku press the home button 5 times, rewind 2 times, and forward once.
Let the device clear the cache for a few seconds, then open Hulu t check if it works or not.
For Samsung Tv:
Press the home button on the remote.
Navigate settings then select apps.
Open the system's app and locate HULU.
Select the clear cache option then proceed.
For Apple Tv:
Open settings.
Navigate from general to Manage storage.
Locate the Hulu app and press the trash icon.
You can delete the app and install it back again for it to function properly.
The ways to clear the cache on different smart TVs are quite different but it will do its work. Clearly, the cache will get rid of all the corrupted files on Hulu and you can open Hulu back again after you have done the necessary to check whether it fixed the problem or not.
Method 3: Update Tv firmware
Bugged firmware on your device like your smart Tv can lead you to be constantly logged out of your Hulu app. So, you need to have updated firmware for it to function properly.
Follow the steps below to update your firmware:
Press the Home button on your remote.
Navigate to settings. Scroll and locate "system"
Select it and locate the system update.

Image source: Samsung.com

Select 'check now' to find a new system update. If the update is available proceed with that. You will require a strong internet connection for this process.
Method 4: Reset Tv to factory settings
If all the above steps are not working out for you then you might have to proceed by resetting your Tv as it will get rid of all corrupted files along with that it will clear up all bugs and caches that are the cause of why Hulu keeps logging out on Tv.
Follow the steps below to factory reset your smart Tv:
Press the home button.
Navigate to settings. Select systems and navigate to About.
The reset option will be displayed, select it. then select factory reset. Give your confirmation to reset your smart Tv.
This process is quite an easy one but after it's done you will have to proceed by setting up your smart Tv again and even have to set up a network connection ad only after that you can try and open your Hulu app to check whether it's working or not.
---
FAQs
Q1. Why is Hulu so slow?
Answer: Hulu can sometimes buffer and take time to load, it can be due to building up cache or as a usual slow network connection. Sometimes there are bugs on the Hulu app so it can even be due to that. You can solve this issue by clearing up the cache of the Hulu app from your device and also by checking your network connection
You can even uninstall and reinstall the app again if it's running slow. Still then if the issue is not fixed you can seek help from Hulu Help.
Q2. Hulu subscription is cheaper than Netflix?
Answer: Yes, a Hulu subscription is cheaper and more affordable than Netflix, on Netflix you are able to stream movies without having to watch ads but on Hulu, you will be required to watch ads even on subscription plans. Hulu costs start at $6.99 per month.
Q3. Hulu keeps on crashing, what's the issue?
Answer: If Hulu keeps crashing or the app shuts down on your device regularly then it's due to Hulu having errors and bugs that it making it crash down and not function properly. Hulu crashing is a common occurrence on all the devices such as smartphones, smart TVs, and Xbox.
You can solve such an issue by installing the Hulu app again as it will install the newer version of the app that doesn't consist of any error.
---
Final words
Overall, streaming movies on Hulu is quite fun as it gives the users a wide range of movies and tv programs that keeps them entertained. The only down point is that Hulu isn't available worldwide for other people to utilize it for their entertainment purposes.
Hulu might crash down at times and it can sometimes have issues such as constantly logging you off your smart Tv but it all can be fixed by following the right methods. Hulu team works timely to fix such issues and give out great service to its consumers.
We hope that this article assisted you in solving your problem. If any new methods come up to fix such issues, we will keep you updated.
Do check out our other articles. Toddles!
---
Further Reading:
[5 Ways] Fix Hulu we're having trouble playing this error
How to cancel Hulu through Amazon
How to Find your Hulu Username and Password [4 easy Steps]
[Fix] Why is Hulu not working on my TV (2021)
Pause Hulu Subscription vs Cancel Hulu Subscription [2021]
Benisha, a tech enthusiast with a passion for PC gaming (motosports) and a love for all things automotive. With a wealth of expertise in social media apps, software, and devices, Benisha is dedicated to assisting users in resolving their tech-related issues. Whether you're navigating the digital world or hitting the virtual racetrack, Benisha is your go-to tech expert.