Netflix is one of the movie streaming platforms used by millions worldwide. Netflix was founded on August 29, 1997, by Marc Randolph and Reed Hastings. Netflix is compatible with any other devices from smartphones to play stations. But sometimes there can be issues of Netflix not working on PS5, PS4.
What makes Netflix so popular among its users is that it has a huge library of movies and series, Tv shows and animes, and cartoons available for different age ranges. Approximately 23% of Netflix users are known to be streaming the platform daily along with 70% of the users binge-watching on Netflix.
For gamers, PS5 and PS can double lap as an entertainment unit and it's a bonus for them. Netflix can be installed on the PS5 and PS4. After duly playing games for a while they can switch to Netflix and stream movies of their liking. Netflix is 4K on both PS5 and PS4, the quality of the content is of better resoult6ion and if you have fast internet then it will work wonders.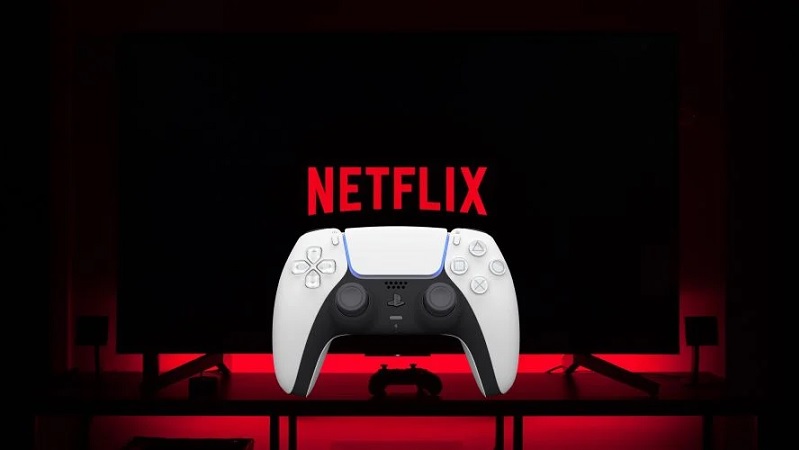 You recently must have taken time off your games and switched to Netflix to binge-watch your favorite show or to watch a newly released movie but it's not working. There have been issues with Netflix not working on PS5, PS4 recently.
Want to know why Netflix is not working on your PS4 and PS5? Trying to find a solution to fix it? We have got your back, read on to find out: How to Fix Netflix not working on PS5, PS4
---
Why is  Netflix not working on my PlayStation(PS5,PS4)?
Netflix not working on PS5, PS4 can be due to your PlayStation not being updated, your network connection might be slow, an older version of Netflix installed on your PlayStation, and your DNS setting might be restricting your PlayStation from opening Netflix.
Having a slow internet connection can lead Netflix to stop working on your PlayStation. As usual slow internet connection makes streaming movies an issue as the app won't load and even the content on it won't be loading due to the slow internet. It will even cause you to have problems with playing games of any sort as slow internet doesn't provide enough connection to operate anything.
Having an older version of Netflix on your PlayStation can cause it to stop working. As newer versions of the app are available with the new fixes and updates to help it perform better on any device, the older version often has bugs and gets corrupted so it can lead to the downfall of Netflix not working on PS5, PS4.
Also, you can't watch Netflix on your PlayStation if you don't have a PSN account. PSN is the PlayStation network and you are required to be signed into the PlayStation network in order to be able to use Netflix on PS4 and PS5.
---
How to Fix Netflix not working on PS5, PS4?
When you find out that Netflix on your PlayStation is not opening or its screen is frozen, the solutions given below can be used to solve this issue. The issue of Netflix not working on PS5, PS4 can be due to different factors but it can be solved. Follow the methods mentioned below to proceed to solve the issue that you have been facing.
Method 1: Restart your PS5, PS4, and WIFI router
Restarting always resolves any problem that you are facing on any device. By restarting your PlayStation, you will be able to see changes and even by restarting the Wi-Fi router, the whole problem can be solved. A slow internet connection can be the cause of Netflix not working on your PlayStation so rebooting your Wi-Fi along with PlayStation can solve the issue.
Follow the steps given below to reboot Wi-Fi and PlayStation:
For Wi-Fi router:
Unplug your router and modem.
Let it sit for 30 seconds, then plug in the modem.
After that wait for another 60 seconds, then plug your router.
Wait for 2 minutes then let it restart,
For PS4, PS5:
Turn off the system and unplug the cables.
Push the power button on your PlayStation, and hold it for about 10 seconds till you hear a beep.

Image source: Support.com

Options will be displayed on the screen choose restore default settings.
After rebooting both your Wi-Fi and PlayStation, try opening Netflix to check whether it's working or not.
Method 2: Update your PS5, PS4
If your system hasn't been updating you might face issues with other apps as well, where all of them might stop working the same way as Netflix. Your system has to be updated to the latest version in order for all the apps to work efficiently.
Follow the steps below to update your PlayStation:
Using your laptop, create a folder named 'PS4" on the USB drive formatted as FAT32 and create another folder "Update".
Download the update file and save it as "PS4 Update".
Plug the USB drive into your PlayStation.
Start it in safe mode, and press the power button till you hear two beeps.
Select Option 3 of safe mode namely" Update system software".
Select update from USB and select OK.

Image source: Digital Trends
Updating your PlayStation to a newer version will be able to fix your issue. You can check by opening your Netflix to see if it's working.
Method 3: Update Netflix App
When the older version of Netflix is installed, it won't be able to work as well as it did before so updating the app it will get rid of bugs and glitches, hence leading it to work better.
To update:
Turn on your PlayStation. Navigate to Menu.
Select' Tv and video' then locate the Netflix app.
From your controller, press the Options button then select the 'check updates' option.
Select "download and update".
Wait till the latest version of Netflix is installed then open it to see if it has started working or not.
Method 4: Uninstall and Reinstall Netflix
By doing this method you will get rid of all the bugs and corrupted files of Netflix and then be able to install and newer efficient version which is more compatible with your device.
To uninstall and Install:
Turn your Pulsation, and navigate to Menu.
Select "Tv& Video" then locate the Netflix app.
Press the options button then choose the "Delete" option.
Press X or O on your controller.
Download the newer version of Netflix and install it.
If this solution fixes the issue of Netflix not working on PS5, and PS4 try the other methods.
Method 5: Change DNS setting
DNS often known as Domain name access allows the user to access websites and email. If there is an issue with your DNS then it can lead to Netflix not working on your device.
To change DNS setting:
Start your PlayStation, from the main menu choose 'setup internet connection',
Select 'custom'. Navigate to personal Wi-Fi option the select DNS setting from there,
Select the Manual option.
Set your primary DNS as 8.8.8.8 and secondary to 8.8.4.4

Image source: Yashistar.com

Set the rest of the features as automatic.
Check and see if Netflix is working or not.
Method 6: Use ethernet cable
Sometimes the main cause of the issue can be due to internet connection. Even if you reboot your Wi-Fi, it might now work. So, you can opt for a wired connection where you will have to connect an ethernet cable. By plugging in your Ethernet cable, you can then open your Netflix to check whether it's working or not.
---
FAQs
Q1. What do to when PlayStation is not turning on?
Answer: Simple solution to that would be to unplug the power cable from your placation. Check if all the lights are off on the PlayStation, then proceed by unplugging the power cable from the console for 30 seconds at most. Plug the cable back in, press the power button and restart your PlayStation.
Q2. PlayStation is frozen, how to fix it?
Answer: It can be due to your controller running out of charge, so you can charge it using a UBS cable and then check again. Sometimes when the PlayStation overheats the screen will freeze, so check if it has heated up then shut it off and restart it after it has cooled down.
Q3. Why is my PlayStation turning on but there is nothing on the screen?
Answer: When your PlayStation is turned on but doesn't display anything you can hold the power button till you hear two beeps. After that hold the power button again till you hear two beeps. It will then boot up to Safe mode and you can select the resolution option and set it, then restart your PlayStation again.
---
Final words
PlayStation as always has been keeping every individual ranging from adults to children entertained with its various features. It now has Netflix on it whereby you are able to watch your favorite shows and movies anytime.
We hope that this article helped you fix the issue of Netflix not working on PS5, PS4. We will keep you updated if we come across new solutions.
Do check out our other articles.
---
Further Reading ;
How to Fix Netflix too many people using your account
How to fix Netflix this device is not supported by the app
How to pay Netflix using Gcash without MasterCard 
Fix: Netflix stuck at 24% (Percent)
PS5 single use restricted meaning on Walmart: Explained 
Benisha, a tech enthusiast with a passion for PC gaming (motosports) and a love for all things automotive. With a wealth of expertise in social media apps, software, and devices, Benisha is dedicated to assisting users in resolving their tech-related issues. Whether you're navigating the digital world or hitting the virtual racetrack, Benisha is your go-to tech expert.