Taking pictures was much tougher back then, as film cameras had limited shots and films were costed a lot. But that era has gone. Now youngsters can't start their morning without taking selfies or OOTD pictures. That's because modern technology evolved and new photographic tools have been invented making our life light and convenient.
Two such inventions are google photos and iCloud, which entirely change the game of storing photos and videos. We now capture thousands of memories without worrying about where to save all these things. Android devices support google photos whereas Apple devices support both iCloud and google photos. These two amazing apps let us keep, edit, view, and share all of the videos and photos that we take from our phones or DSLRs. 
So, which team are you in? Are you a google photos user or an iCloud user? Or want to use both? Well, read the article to find out.
---
Can I use both iCloud and google photos?
Yes, you can. Using multiple services like these two means keeping a backup of your essential stuff.
Confused between google photos or iCloud? Well, use both to safeguard your data and memories. But one thing should be remembered that both are not allowed to use on one device, since they won't work well with each other.
---
Can I sync google photos with iCloud
Yes, you definitely can, but not in a straightforward way. If you are an android user accessing iCloud requires your Apple ID and then you can upload your photos to iCloud. On the contrary, iPhone users can easily sync with iCloud and backup their photos with Google photos within less than 5 minutes.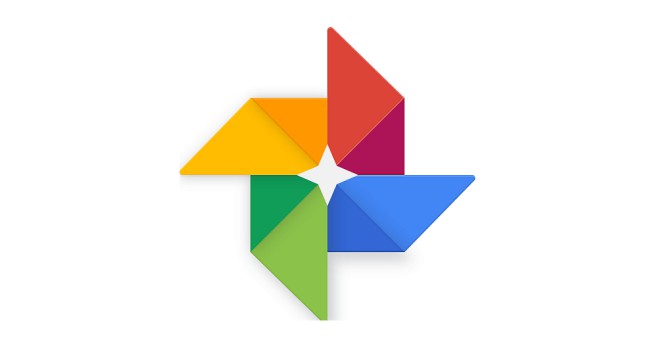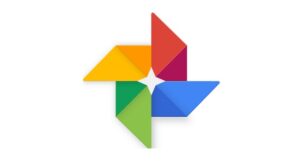 ---
How to use Google Photos and iCloud together
For an Android user, using google photos and iCloud together isn't practically possible, unless you have an Apple ID. But Apple users are kind of lucky in that sense they can use both. Now let's find out how you can use both Google Photos and iCloud.
Step 1: Tips for Android users to use iCloud
Open a browser you have on your phone and visit

www.iCloud.com

.

Enter your

Apple ID and password

.

Tap on trust.
And from now on, you can use your Apple id from your android phone and can sync photos to iCloud.
Step 2: Tips for Android users to use Google Photos
From the

playstore download the

Google photos

app.

Install the app, open it and you will find all photos and videos from your phone gallery.

Now you have earned the power to backup, edit, share, delete any image or video if you wish.
Step 3: Tips for iPhone users to use both iCloud and Google photos
As

iCloud is a native app

to any Apple device. Therefore no need to download it.

Images taken on iPhone will upload to the cloud and immediately be available to all your Apple devices.

To use Google photos, install it from AppStore and open it.

After logging in with a

Gmail id and password

, select images and videos from your phone and save them to Google photos.
And now all your images and videos will not only save in iCloud but also be available on Google photos as a backup.
---
FAQs
Q1
: Can I save as many pictures as I want in Google Photos?
Unfortunately, you can't. Google has stopped providing the service of saving unlimited photos and videos from June 1, 2021. Now you can save anything up to 15GB that is available after opening a Google account. And once you reach 15GB, Google will send a notification via the app and email.
Q2
: Are Google photos safe?
100% safe. You can rely on it by closing your eyes. Google won't share your private moments without your permission.
Q3
: If I have iCloud photos on and it shows 'optimize storage', does that mean google photos won't be able to access many of the photos locally on the phone due to them living on the cloud?
Your photos will only be on iCloud if they are in the main photo gallery on your phone. Thus, Google photos should be able to access them.
Q4
: If I delete some images from the gallery, will they be automatically removed from google photos?
Nope, that won't happen. deleting images from the gallery doesn't erase the image from google photos. your photos will be safe for a long time until you decide to remove them from google photos. and once deleted from google photos, your photos will be gone for good.
Q5
: Which one should I choose in terms of security? 
well, both are safe. but iCloud is highly recommended by experts. but recent times google made some modifications in terms of security, and now it's safe, reliable, and secured. so, use whatever suits you.
Q6
: If iCloud compresses the photos on your phone does that mean Google photos only upload the compressed images?
Luckily, no. Google photos will request the upload from your phone and your phone will request the original data from the iCloud. So, it means you are uploading images to Google photos in full size.
Q7
: My iCloud doesn't take backups, what should I do?
If your iCloud doesn't take any backup that means it is full. In this case, google photos come in handy. Transferring iCloud photos to google photos will help to backup and free up your phone's space a lot.
---
Final word
Both google photos and iCloud have their pros and cons. Google photos is a downloadable app and can use it on any device, whereas iCloud won't perform without any apple device. Likewise, to see google photos you need an internet connection, but iCloud doesn't require a net since iCloud photos are available on your phone. 
So, if you are an Apple user, congratulation, you can use both. But sorry for Android users, you can access only Google photos, and if you have an Apple ID, then go ahead, use iCloud to sync photos with the phone gallery.
---
Further Reading:
How to fix Google Photos locked folder not showing
Are Google Photos private? Can anyone see my Google Photos?
How to use OCR in Google Photos Web App: Read text from Image