Pluto TV is an over-the-top service, which implies that it receives material from the internet rather than cable television. It is also an advertiser-supported video on demand service, which means you don't have to pay to view movies or TV series here, but you will have to go through the adverts in between.
Pluto TV may be accessed via the Pluto website or by downloading the Pluto TV app to any of your mobile devices.
There are other streaming services available, including Netflix, Amazon Prime Video, and Hulu, which allow you to watch movies, TV series, documentaries, and other content.
However, in order to access these platforms, you must subscribe to a premium membership plan, and these live streaming services are typically not free.
---
Does Pluto TV have commercials ?
One of the most common concerns about Pluto TV has been the randomness of the advertising. Pluto TV has been gradually refining its commercials as it strives to be the greatest free cord cutting service.
Many people have recently observed that Pluto TV, which is now available on a growing number of channels, is no longer just arbitrarily inserting adverts in the middle of shows.
Pluto TV has begun to accurately insert commercial breaks into shows where they would normally appear. This significantly enhances the viewing experience.
Pluto TV is totally ad-supported, and you'll see these adverts in a variety of ways while watching. I've launched the website and watched 2-3 minutes of commercials before the content began – or occasionally after switching channels. In other occasions, the streams began immediately, with no commercials interfering with the movie or TV show.
The streaming TV networks have their regular commercial breaks every now and then, and if you are viewing something and want to go back earlier in the material, you may be forced to endure a couple minutes of advertising before playback continues.
The advertising themselves are usually short, lasting between 15 and 30 seconds, but you'll see several of them – and quite often, the same handful of spots over and over.
Pluto TV is up against an increasing number of competitors, all of whom have stated that they intend to limit the number of advertising. It's response appears to be better ad placement for a better viewing experience.
Pluto TV has gradually improved its offering over the last year, including the addition of a large amount of ViacomCBS material and new programming practically weekly.
With free streaming services like Pluto TV being the hottest issue in cord cutting right now, we should expect to see further advances as they compete with one another.
So now you know, Yes, Pluto TV has commercials, although it has been reported that they are attempting to improve them by keeping their quantity minimal.
---
Why does Pluto TV have so many commercials ?
Despite the numerous concerns that are popular on social media these days, the market for streaming TV advertisements is expanding quickly.
According to EMarketer, advertisers in the United States spent $11.36 billion last year on streaming TV advertising, up from $8.11 billion in 2020.
According to the research firm, Pluto TV's net U.S. ad revenues will be $786.7 million this year, increasing 77.7 percent from last year, before reaching $1.14 billion in 2022.
"The growth of Pluto TV's ad business reflects how advertisers are funnelling more money toward streaming video," wrote eMarketer's Ross Benes, citing Advertiser Perceptions research that shows 42 percent of U.S. agency and marketing professionals plan to increase ad spending within streaming services over the next year.
Pluto TV witnessed an increase in total viewing minutes and average monthly watch time per user, including across linked TVs and mobile devices, as well as an increase in users and ad dollars.
---
Can you skip commercials on Pluto TV ?
You'd be mistaken if you thought Pluto TV was a brand-new product or service from Disney. Pluto TV is an adware programme that displays unwanted commercials and pop-up ads as you browse the internet.
These advertisements display as coupon boxes, as well as standard popups, ad banners, and highlighted keywords.
Pluto TV is a software programme that "improves the way you view videos on your PC." At least, that's what it says on the tin. In truth, it is adware that you should avoid having on your computer.
We can, however, attempt to avoid Pluto TV advertisements. Here's how to remove Pluto TV advertisements.
---
How to get rid of commercials on Pluto TV
1. The app should be uninstalled and then reinstalled.
Uninstalling this noxious piece of adware is the first step toward ridding your system of it. Yes, in the same way that you would with any other programme. It won't get you there, but it'll get you started.
Type "Control Panel" into the Start menu. Click the Control Panel button when it displays. Click the Uninstall a software entry in the pop-up box.
Now, navigate through the list to find the Pluto TV entry. Uninstall it by clicking on it. You can also do this operation by double-clicking on the entry.
Alternatively, go to the Start menu and type "Add or remove programmes" into the search box. You will notice a list of installed software in the window that displays.
To discover Pluto TV, use the Search this list box, or manually locate it, click the entry, and then pick Uninstall. Please keep in mind that Pluto TV may not be included on these listings. This isn't to say that this adware isn't on your machine.
Unfortunately, Windows does not provide any further assistance in this area. If Pluto TV is still causing problems on your computer, you'll need to use third-party software to successfully uninstall it.
---
2. Use Software to Get Rid of It
On the good side, there is applications that specialised in eradicating adware, ransomware, and malware in general. Third-party software will assist you for free with less complex and problematic difficulties, such as those created by Pluto TV.
---
3. AdwCleaner by Malwarebytes
The Malwarebytes AdwCleaner is one of the most popular solutions to get rid of the bothersome Pluto TV. Install the app after downloading it. Run the software when it has been installed and select Scan. It will take some time for the software to locate all adware on your PC, including Pluto TV.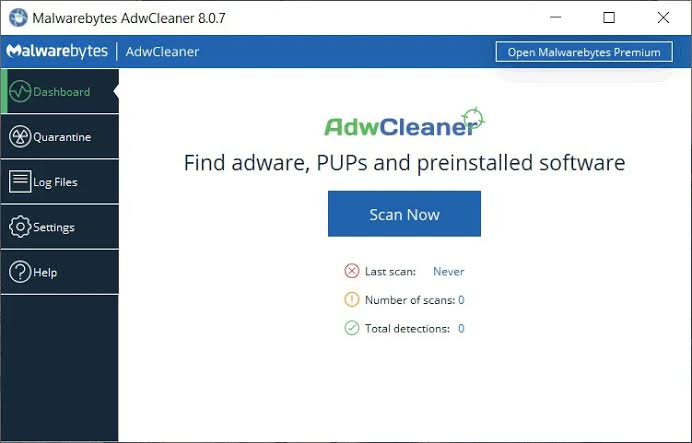 When the scan is finished, you will get a list of harmful files. Select them and then press the Clean button. When the removal is finished, save whatever you were working on and agree to a restart when AdwCleaner prompts you to.
---
4. Reset Your Browser to Its Default Settings
After you've deleted Pluto TV, you should complete the process by restoring your browser to its default settings. That's only to ensure that any lingering Pluto TV software doesn't infect your browser again. Remember that this will erase all of your modifications, bookmarks, and extensions. You should, however, do this just in case.
---
5. Chrome by Google
To open Settings in Chrome, click the three-dot icon. Scroll to the bottom and select Advanced. You should notice a Reset button near the bottom of the menu. Confirm the reset and go ahead and do it.
---
6. Malwarebytes
To remove Pluto TV ads, you can also use the Malwarebytes parent app. It will do an adware, ransomware, and malware scan on your computer. Remember that it may miss some adware on the first run, so conduct a couple more scans and cleans.
Install the software, launch it, and do a full system scan. All dangerous software on your computer will most likely be discovered during the check. Choose Quarantine Selected and confirm that you want to restart your computer by clicking Yes in the popup window. All instances of Pluto TV should be removed as a result.
---
7. Mozilla Firefox
Go to the three vertical lines menu in the upper-right corner of Mozilla and select the Help option. Select Troubleshooting Information from the drop-down option. In the upper-right corner, select Refresh Firefox. In the popup window, agree by clicking Refresh Firefox.
---
8. Microsoft Edge
Select Settings from the three dots in the upper-right corner of the screen on Edge. Select Privacy & Security from the left-hand menu. Now, click Clear books data, sign in, and confirm your selection.
---
Conclusion
As you can see, removing Pluto TV adware is not difficult. However, it is likely that more than a simple uninstall may be required. All of the adware removal applications mentioned above is completely safe and will assist you with Pluto TV and other problems.
If you've decided to stop paying for cable TV and subscription streaming services, I believe Pluto TV should be included in your free streaming entertainment mix.
This platform has a good collection of cable-worthy programming, and the cost of trying it out is really modest. Make an attempt!
How simple did you find it to uninstall Pluto TV? Did you have to run a number of anti-adware applications? In the comments box below, please share your stories, thoughts, opinions, advice, and questions.
So that's all we have for you for the time being. I hope one of the solutions listed above was successful for you.
Thank you very much !
---
Further Reading:
[4 Ways] Fix Pluto TV on demand not working
How do I get Pluto TV on my Television?
[Fixed] Why does Pluto TV keep freezing ?
[Fixed] Why does Pluto TV play the same episodes ?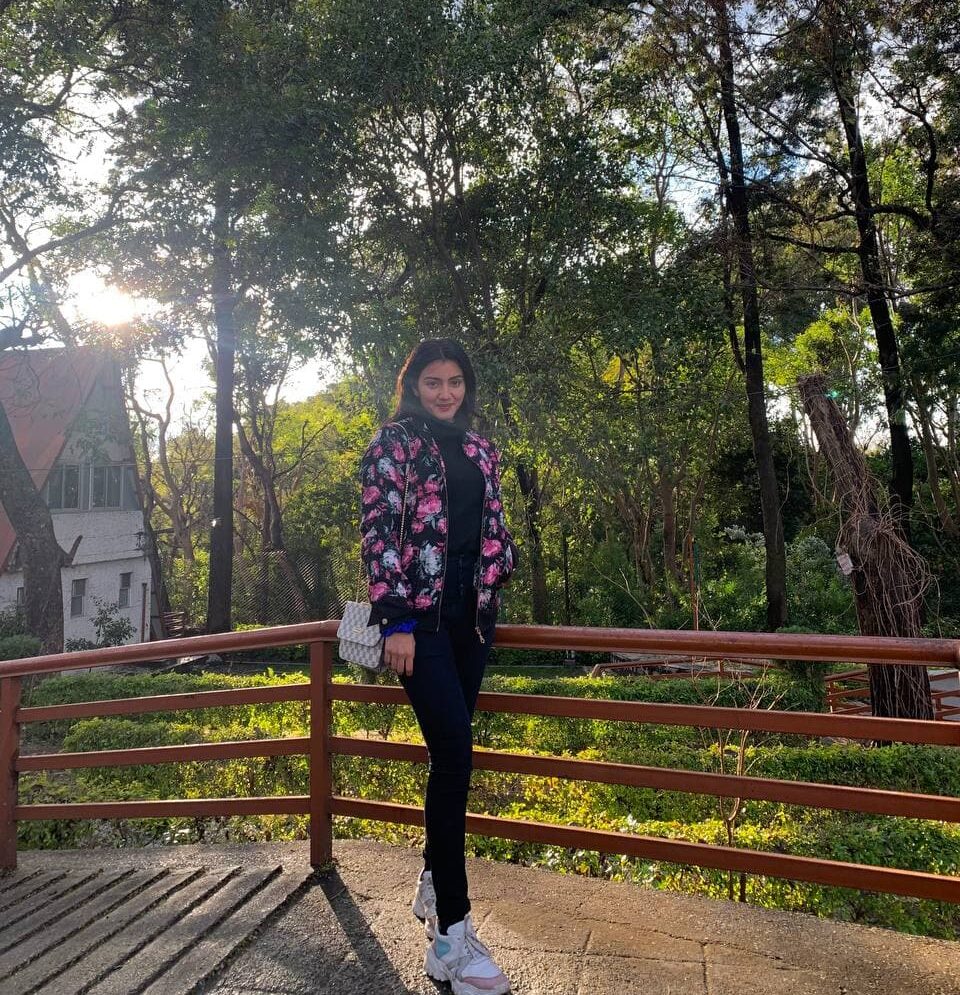 Ishika is a CDS aspirant from Dehradun who is now doing her bachelor's degree at Delhi University. She enjoys reading and doing her own skin care and maintenance, but she is also a fitness enthusiast who can't seem to stay away from junk food. She enjoys the serenity of nature. She is new to Android Nature and works on our tech-related topics.