On-demand streaming is nothing but a tech invention where the data streams are devised that deliver entertaining content to customers to watch at their convenience. In today's article, we are going to talk about one such issue, i.e., "Pluto TV on demand not working."
We'll commence with a little bit of a brief on Pluto TV. Pluto TV is one of the cheapest, ad-supported streaming OTT (over-the-top) platforms out there. It offers over 250 live channels, on-demand movies, shows & much more entertaining content.
Pluto TV has established in 2014, owned by Viacom CBS, & it hasn't ever looked back since then. It has a vast user base, helping in quick growth. Apart from operating in the U.S., Pluto TV also operates in Europe, Latin America, and even Brazil for that matter.
Aside from offering video-on-demand, Pluto TV allows advertisers to sponsor the service. Like any other streaming services out there.
Pluto TV has a decent collection of family movies, shows, & cartoons for kids that can be watched together. A few popular movies are "The Secret of NIMH" & "The Black Stallion." 
For kids, cartoons such as "Garfield Specials," "Super Wings," "Street Sharks," etc.
You can always have access to Pluto TV, either stream it using your web browser & visit the website or install the Pluto TV app to any of the supported devices by the service. 
Now that's quite an information about Pluto TV, let's swiftly drift towards the concerned topic, i.e., why my "Pluto TV on demand not working."
---
Why does Pluto TV on-demand not work?
Reason 1 : Slow Internet Connection 
A consistent internet connection is needed whenever you happen to stream anything online. Taking that into consideration, a slow internet connection may cause the disruption. Ensure that you have a good internet connection & is connected to your device. 
If you think you have a stable connection & it is connected to your device. Disconnect and re-connect your device to the Wi-Fi or cellular network.
Also, turn off the hotspots if given. It consumes more data & can cause disruption to your online streaming.
---
Reason 2 : Loose Cable Connections
The most common & the least ignored reason for Pluto TV On Demand not working is connectivity issues. The set-up box is the main device to transmit signals to your TV.
So, any sort of loose or damaged HDMI or power cable connection can cause network disruptions with your On-demand service. Consequently, it will lead to Pluto TV on demand not working properly
---
Reason 3 : Server Is Down
Most of the time, the issue may be with the Pluto TV network itself when the site is under scheduled maintenance or the server is down globally because of Server Overload or Machine Failure.
However, when service interruptions are anticipated, you will be notified in advance. In this case, all you can do is wait because you can't really do anything about this.
---
Reason 4 : Outdated Version Of Software
In the absence of updates, the Pluto TV you own won't work as swift as it can, and your entire online on demand streaming on Pluto TV may become sluggish.
Without the updates, you may also experience some issues with the app crashing, or Live TV not functioning properly. It is very significant to understand the importance of app updates in order to prevent any kind of tech issue.
---
How does Pluto on-demand work?
Yes, you heard it right the Pluto TV has plenty of movies On Demand with the option of Live TV on themed Movies channels, genres ranging from Drama, Romance, Comedy & Horror to '80s Rewind and Black Cinema. 
Pluto TV movies are made up of older titles that were somewhat successful when they were first released. Recent collections included Shaft, Addams Family Values, The Rainmaker, Airplane, Clue, Road to Perdition, and First Wives Club.
How to search for On Demand programming on Pluto TV?
By selecting "On Demand" at the top of the screen (desktop users), or at the bottom of the screen for mobile users, you can access the On Demand options besides the Live TV option.
Search by the category you want to watch – you will find the categories on the left of your screen on the web browser or navigate to the top of your screen (smartphone users).
Surf through the various On Demand options available and select the favorite genre you want to watch.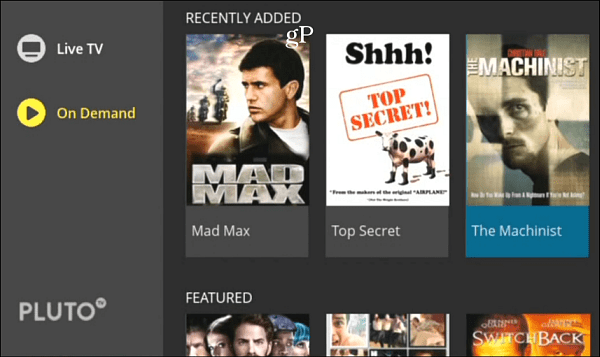 ---
Fix Pluto TV on demand not working?
It is actually not a big deal to face issues with your On Demand service or any tech related thing from time to time, however, nobody knows but it is usually quite an easy process to fix the issue on your own instantly.
Method 1 : Restart The Router & The Set-Top Box
Usually, the most easiest & instant way to fix any tech related issues you may be having with your Pluto TV's On Demand service is to restart your router & set-top box & give it a fresh start. 
As restarting your router & the set-top box can boost up the internet connection & solve connectivity issue as well. All you have to do is follow the below procedure:
Unplug the cables of your router from the wall power outlet & TV as well (in case of set-top box). 
Wait for a while (at least 30 seconds).
After waiting for 30 seconds, plug the cables of your router & set-top box back into the wall power outlet & your TV as well.
Navigate to the On Demand option & start watching your favorite On Demand program again hindrance-free.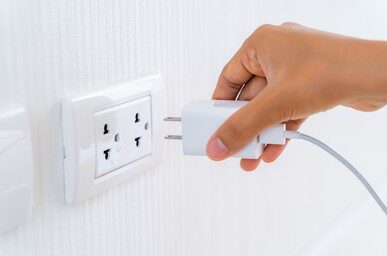 In the same way, you can directly plug off all the cables of your TV from the wall outlet or the surge protector. Wait for a while. Plug it back into it. Start watching.
If you are accessing it on your smartphone, you can restart your phone in order to fix the "Pluto TV on demand not working" issue. Press & Hold the volume & start button simultaneously > Restart it > Continue watching your show.
---
Method 2 : Replace Loose Cables
Loose & damaged cables do not allow the transmission of electrical signals to your TV. Make sure all the significant power cables at the back of your TV are firmly connected.
None of them should be loosely fitted or in a damaged condition. If you find any sort of negligence in there, fix it immediately.  
---
Method 3 : Update To The Latest Version
Note : The below procedure may differ depending on your TV models or devices: 
Press the 

Home

 button using your remote control. 

Navigate to 

Settings > 

there, you will

 

find 

System.

Select 

System Update 

under the system option.

Opt for 

Check Now

to manually check for updates. If there is any update available, go for it.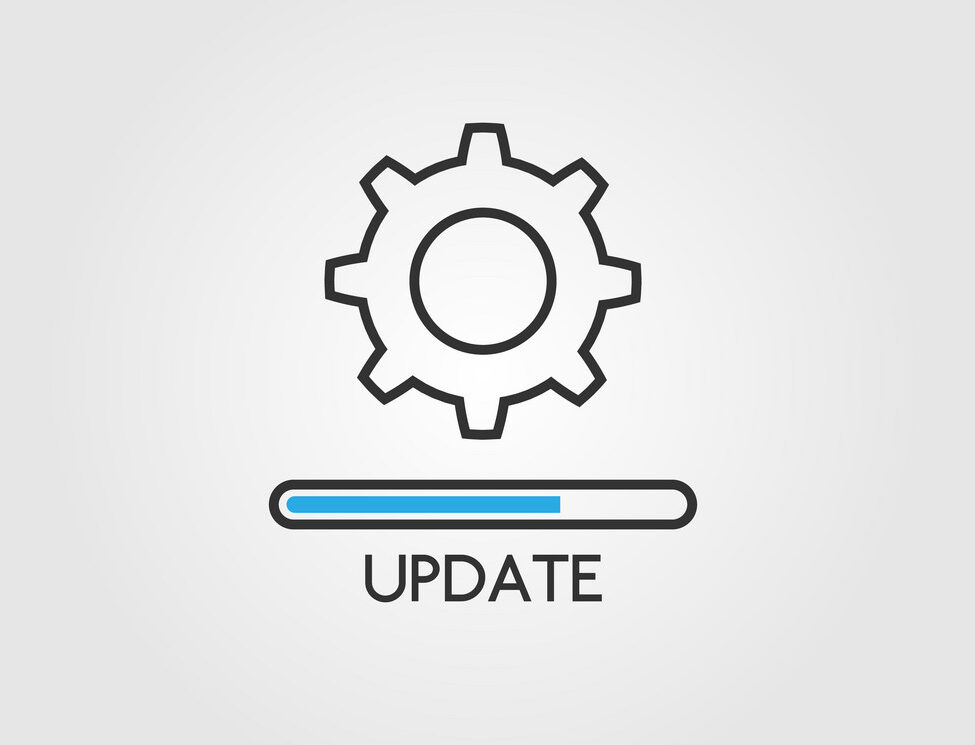 If you are operating it on your smartphone, kindly visit the play/app store on your phone > search Pluto TV > tap on update (if available).
I hope updating to the latest version of the software helps you.
---
Method 4 : Clear Cache & Data
Clearing the cache and data from your Pluto TV app also serves as an instant solution to fix the problem in seconds. All you have to do is:
Navigate to 

Settings > 

tap on 

Apps. 

Opt for 

Manage all applications > 

scroll down to your Pluto TV app.

Click on 

Clear cache & data.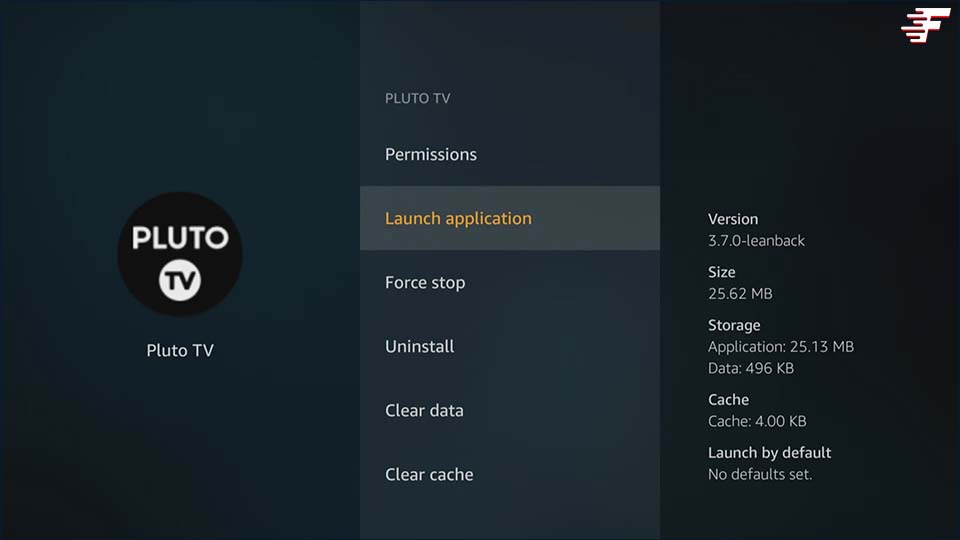 ---
How do I reset my Pluto TV?
In the above methods, we have already discussed rebooting & updating the app which is similar to resetting the app. The one thing that is yet to be done is reinstalling your Pluto TV app.
But before that, please make sure you have done all the above said procedures to fix the issue. If you have a reset button on your TV, press it for a while & it will do the favor.
In case you don't have that option,
Navigate to the play/app store > search for the Pluto TV app on the search bar.
Pick the app from the top search results > tap on uninstall.
Wait a while > install it again.
Restart the device & start watching the show without any hesitation.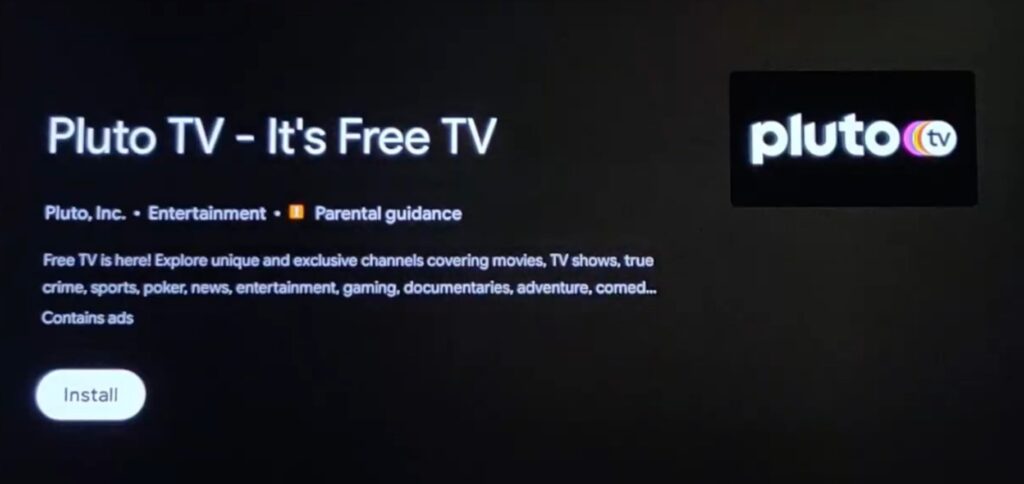 This way you can easily reset the app & get rid of the issue instantly.
---
Final Words
In this article, we have tried to gather in all the information in order to fix the "Pluto TV on demand not working" issue. 
We started with a little bit of a brief about the Pluto TV app, followed by, the reasons behind the issue, such as slow internet connection, loose power cable connection, outdated version of the software & site under maintenance.
Then, we talked about "How does Pluto On Demand work?" & how can you search for On Demand programming on the Pluto TV app.
Finally, a few solutions to fix the issue were discussed, such as restart the router & set-top box, replace the loose cables, clear the cache & data of the app, update the software & reset the app.
I hope these methods serves as an instant solution for you all, if the issue persists, contact their support team immediately & resolve it. Do share it with the needy ones.
I hope it felt insightful & valuable. Thanks a bunch for sticking by the article!
---
Further Reading:
How do I get Pluto TV on my Television?
[Fixed] Why does Pluto TV keep freezing ?
[Fixed] Why does Pluto TV play the same episodes ?
Fix Pluto TV error : App not available in your region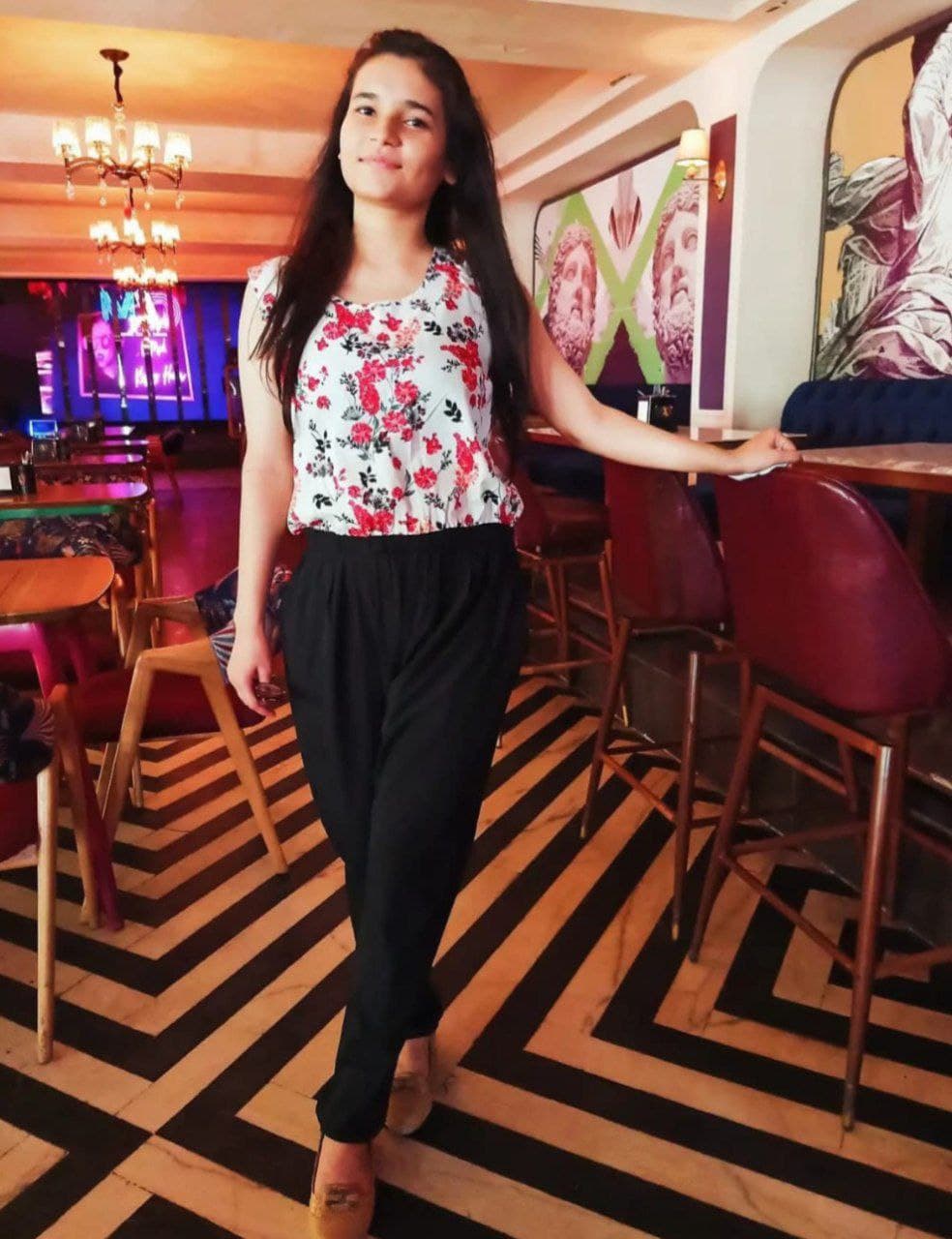 Sakshi is a Terpsichorean (dancing all her stress out), she always had a keen interest in writing creative content since her school days. Basically, balance & short-term goals are something she looks forward to. She's a big time foodie yet a fitness freak pursuing this job to fulfill her day-to-day needs.