Instagram is a social media platform where people share their photos, videos and post stories they wish. It is actually a platform where you can connect with people. Be it your friends or family or you can connect with top celebrities. You can sync your contacts with Instagram and find your people to follow. You can even search for people or celebrities to follow on the discover page of Instagram.
Whenever your friends post a photo or a video they will appear in your timeline. You can like it if you love that photograph and you can even comment on that post. You too can do the same, post photos and videos that you love to share to your people. By following the celebrities you can have track on their timeline. You can come to know about their recent happenings, even you can message them. Even though there are less chances to get a reply back, but still there are chances to get a reply if you are lucky enough.
Instagram also focuses on the privacy of the user. They do not force every account to be private and restricted. There are many privacy options for the user and its up to them whether they wish to stay private or not. Most of the celebrity accounts on the Instagram are not private and its totally user's choice. You can choose them under the settings option which is easy to find in the Instagram app.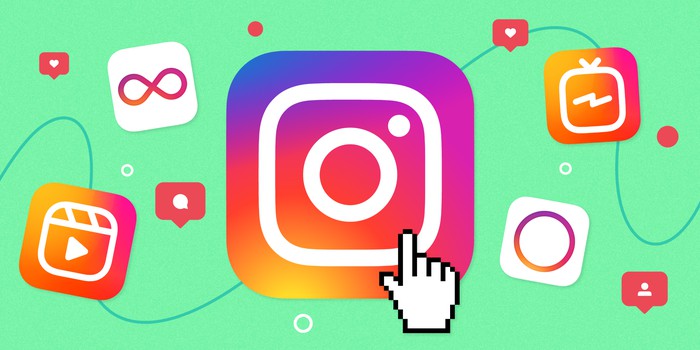 ---
Does Instagram automatically follow accounts?
Though it has many privacy features to keep the user's account safe, there are many phishing techniques to hack an account. Many grey and black hat hackers intrude into some random accounts and do whatever they wish. One of the case scenario is discussed in this article. Instagram users report that their account automatically follows some random accounts. In this article we are going to discuss about this and we are gonna solve it it. So without further explanation let us move to the main context.
Now the question is, does Instagram automatically follow accounts? The technical answer would be no. Because there is no such algorithm written in the Instagram code which can automatically follow accounts. Only the account owner has the option to follow the accounts that they wish and none has that. But then how does this happen? And yes, most of us would've guessed it right. The account is hacked.
Every pro's that Instagram is having to offer us, there are many loopholes in them too. Instagram is more vulnerable to many hackers and bots. There are two reasons why your account is automatically following other accounts.
Reason 1: Due to third-party apps accessing Instagram
While you are surfing through internet and you fall for a clickbait that installs an app, this can happen. Once after downloading the app, it would ask for linking it with your IG account. Once you've linked it with that third party app, you are giving that app to access your account.
So being careful after installing any third party apps is the best practice. Don't allow them to access your Instagram account and try to avoid link it with them. This could be one of the major reason that many of us wouldn't know. Let us look at the other final reason for this.
Reason 2: Instagram account hacked
If your privacy settings are poor and your account is very much prone to any phishing attacks then your account is hackable. This can also be one of the reasons that your IG account is automatically following accounts. The hacker once penetrating into your account can follow as many accounts he/she wants. And you might wonder your following count getting increased though you haven't follow many of them.
There are ways to solve this problem and we would be looking at the methods upon further reading this article.
---
Does Instagram automatically unfollow accounts?
The same reasons would apply for this case scenario too. Either your account is hacked by someone or you would've given access to any 3rd party apps. Because there is no such algorithm in Instagram that can automatically unfollow the accounts. Let us discuss about these two reasons in a brief note.
Reason 1: Your Instagram account hacked
There are several reasons for your Instagram account vulnerable to hacking. The major for this happening is that as said your privacy setting would be poor. Several factors like lack of two step verification and change of password for every two months can be the prime reasons. So for this maintenance of your account and setting the correct privacy settings would save your account from a hack.
Reason 2: Third party apps accessing Instagram
The apps that you install from any web browser and that seems to be a clickbait then there are chances. Also if you unknowingly give access to your Instagram account then there are chances for this to happen. That third party app can do unfollows from your fellow Instagram accounts. This would be main reason most of the time and people think that their account has been hacked which is not the reason every time.
---
How to stop auto following on Instagram?
As we have discussed about the possible reasons, now we shall discuss about the methods to solve this problem. Does your Instagram account have this same problem then you are reading the right article. Don't be lazy to read further. Let us now move to the solution methods to solve your problem and save your account.
Method 1: Blocking the access to any third-party apps and websites
As we have said that this would be the prominent reason, there is a way to block the access for third party apps. Let us now look at how to do that. All you have to do is to follow the simple instructions given below.
Log in to your Instagram account through website or app.
Navigate to your profile page and there you shall find a gear icon which moves to 'Settings'. Click on that.
Under the settings, search for an option which says 'Apps and Websites'.
Upon clicking that, it will list out all the websites and apps that have the access to your account.
You will have the option to remove them. Remove those apps and websites that you find suspicious.
Yes! That's all done. Now that you have cleared them, no third party apps and websites have access to you IG account. Check if the problem continues again. If this method doesn't help you let us move on to the next one.
---
Method 2: Changing your Instagram password
This method shall prevent unauthorized access to your account. There are high chances that your is hacked. Even you might've logged into someone's device and you have forgot to log out. To change the password do follow the below instructions.
Log in to your Instagram account, either app or website.
Move to the profile page.
Click on the settings option upon clicking that hamburger icon.
Tap on the option which says 'Security'.
Click on 'Password'.
You will be having an option to change the password. Change the password to a new and stronger one and do remember it.
That's it. This is how your IG account password is changed. For even a better security there is one more thing called 'Two factor authentication'. Let us now discuss about it about how to proceed with it.
---
Method 3: Two factor authentication
Two factor authentication is a step where your account is accessed via a code. Logging into your Instagram account in another device shall ask for this authentication. Even though the password is entered, the code will be sent to the registered mobile number and you have to enter it to login. To enable this authentication follow these simple steps.
Login to your Instagram account.
Move to the profile page and tap on the hamburger icon.
Click on the 'Settings'.
Select 'Security'.
Under that search for an option which says 'Two factor authentication'.
You will get an option to get start with it.
If you have linked your mobile number with your Instagram account then choose the option 'Text message'.
Or else choose the option 'Authentication app'. You will be downloading an app for the authentication purpose.
Instagram will have be sending you a code while logging to your account.
This will tighten up even more security for your account
This is how you should set up two factor authentication for your Instagram handle.
---
Conclusion:
To sum up this article, we have discussed about
Reasons  why does Instagram automatically follow/unfollow accounts.
Finally the methods to solve it.
If the above methods doesn't help you out then try contacting Instagram support team. Either via mail or through phone call. They shall assist you for the further procedures that are to be done. Privacy is a factor that everyone wishes to have in their life even in social media handles too. There are people who shall hack your account and collect all your details and might threaten you for several demands. So staying secure enough with your social media accounts is a best practice. Hope you would've find this article insightful! Happy reading!
---
Further Reading:
How to get back my old Instagram account
How to save other people's photos from Instagram
How to reply to a specific message in Instagram DM
How to get moving images on Reels (Instagram)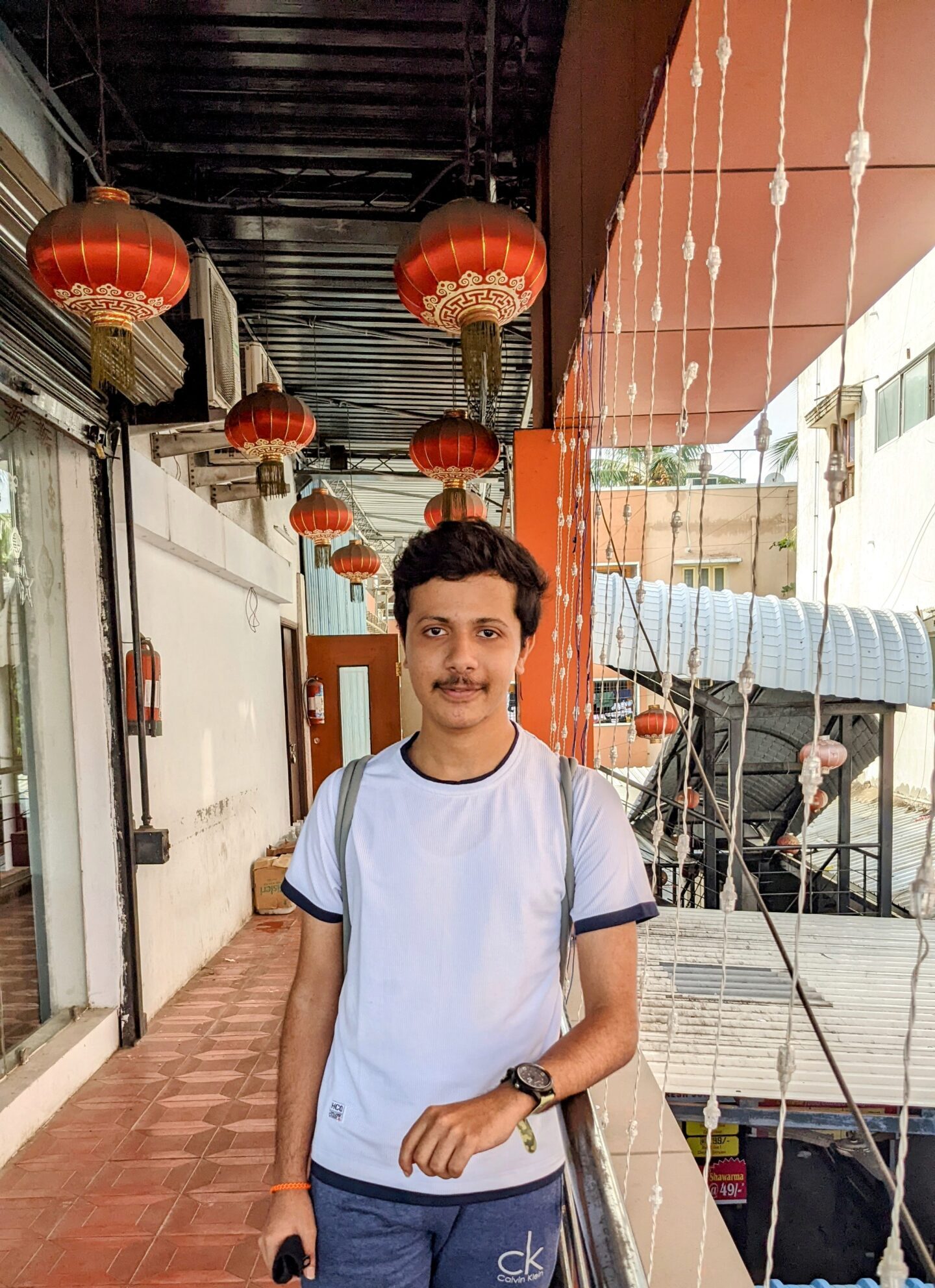 A movie buff and an ardent fan of smartphone technology happenings in and around this globe. It all started when I had a craze on Google's pixel lineup and that continued for other smartphone brands too. Not only smartphone, be it any technology around us, I wish to keep myself updated on them too.
---
Stay connected with us for the latest updates! Follow us on Telegram and Twitter to join our vibrant community and never miss out on any exciting content."