SHEIN embarked on its fashion journey not so long ago, but it took over a remarkable façade over its course of progress. Its users grew exponentially and today, we are going to discuss a general issue faced while using the SHEIN service; why is my SHEIN package taking so long to ship?
So how do the SHEIN delivery system process millions of orders and other requests? It might seem complex and from the individual perspective, various obstacles beam and this can threaten the trust that users have in SHEIN.
Other than its mysterious representation and its suspicious confinement of communication (possible mainly through chat-bots) the cheap pricing strategies adopted by SHEIN can also mark them as fraudulent and untrustworthy.
It gives out the idea of insincere intentions, but there has not been any sort of serious controversies up until now, which can assure us of its safety. SHEIN has successfully built the bridge between the latest trends and the general population. Since the era of fast fashion, it has stood steady enough to break all norms and restrictions prevailing for people to access these clothes.
---
How does SHEIN ship orders?
Now let us get to the topic at hand. SHEIN is a company of Chinese origin. And all their products are manufactured in Guangzhou, China. Once an order is placed, it takes about 1 to 3 days in order to process it and confirm the order.
Apparently, SHEIN has a warehouse located in the United States where the orders travel from their place of origin, China, and rest until the shipment to their final destination takes place. The number of days that are needed for the delivery varies mostly based on the location of the delivery.
It may be between 3 to 15 business days, and longer to ship your order if we consider the various obstacles that might come in the way. Other than that, SHEIN users have had positive reviews regarding the quality of the services. You are able to view the details of your order on the SHEIN application, available on all devices. Also, you get to track your order and be notified when it gets shipped and leaves its place of manufacture.
Occasionally, a large group of users faces general issues. These issues include lag in the shipping procedures and other refund-related inconveniences. So let us understand how to handle such a situation where your SHEIN package is taking so long to ship.
---
Related: What do I do if my SHEIN package never arrived?
---
Why is my SHEIN package taking so long to ship?
It is only natural that you await a package with such eagerness and often attempt to look up the status of your order. However, occasionally you would become disappointed to find that your order has not left the safety of the warehouse.
You might get frustrated with the delay of shipment, especially when all you can possibly do is view the status time-to-time. Most importantly, you could be overwhelmed by the fear of losing the money that you paid. But all these worries can be put to rest.
Apparently, there are some common causes for the delay;
---
1. Incorrect delivery address.
The entire process of shipment of your order depends largely on the information that is provided by the user. If there is any sort of incorrect details in the delivery address or the pin code, provided by you, it could simply lead to a halt in the process.
the issue of delay in shipment might have resulted mainly because the SHEIN personnel could not interpret your order. In such cases, the order will remain in the storehouse until further notice.
If you recall any incorrect or misspelled detail that you might have provided while placing the order, the wisest thing to do would be to request a return followed by awaiting the refund. Since it has just reached the warehouse and has not entered the more studious process of shipping it to the suitable post office, you will confirm the return sooner.
Otherwise, try to connect with the SHEIN helpline to confirm your order. The 24 hours customer service will help solve most of your queries. Although it is hard to get hold of a rigid authority in order to complain about any sort of inconveniences, there is no short of help for customers. Hope this helps you out.
---
2. Delay in processing.
The current pandemic situation had actually witnessed a serious delay in the shipment processes of SHEIN orders. The rising cases of COVID-19 demanded the need for a complete screening and they were required to adopt strict measures to restrict the further spread of the disease and cause infection.
Moreover, these guidelines increased the time of processing and delayed order delivery. The process of disinfection and careful handling of the orders were indeed studious and SHEIN indeed did a great job in procuring the necessary safety.
There are two kinds of shipping methods that you could choose from. It would take about 8 business days to get your order under the standard shipping. Or, it would take 3 to 4 business days to ship your order, if you opted for express shipping. This is the time period excluding the time taken to process the order which is approximately 3 days.
---
SEE ALSO: What does United States arrived at local facility mean SHEIN?
---
SEE ALSO: (7 ways) How to get SHEIN points for Free
---
Frequently Asked Questions.
Q1. How long does SHEIN take to ship?
The time taken to process your order once it reaches the warehouse and then to reach the local post office is how long it would take for SHEIN to ship. In short, if you had opted for standard shipping, then you may expect the order to be shipped in a time period of 8 business days. Or, if you had opted for express shipping, your order should be shipped in 3 to 4 business days.
---
Q2. Why is my SHEIN order taking forever to ship?
Your order may have faced unexpected delays in the shipment. This might include difficulty in interpreting the delivery address provided by you. The issue could also be because of some kind of unexpected inconveniences such as the current pandemic.
There could be other reasons as well. You could check the status of your order on the SHEIN application to know more about the location of your order. Refer to the above article to know more. Hope it helps.
---
Conclusion.
This article explains in detail why your SHEIN package is taking so long to ship. We have compiled the plausible reasons. Hope it helps.
---
Further Reading:
Does SHEIN sell your information?
Can you use more than one coupon on Shein?
(7 Ways) How to use SHEIN points at checkout (2021)
If I cancel an order on SHEIN will I be refunded?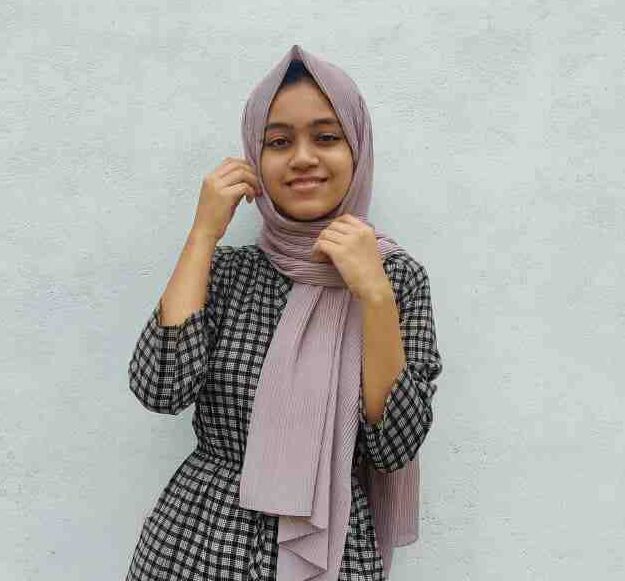 Dilha is a writer who loves composing poems and going into deep research on all kinds of tech stuff that they don't teach in school.
anything that marks the extraordinary part of this generation excites her. she is currently persuing her degree in genetic engineering. here at Android Nature, she is assigned with various cool topics and is responsible for sharing cool insight and updates on the same.
---
Stay connected with us for the latest updates! Follow us on Telegram and Twitter to join our vibrant community and never miss out on any exciting content."