SHEIN is a well-structured online shopping platform with easy transactions, delivery, and refund policies. Users have shared a positive review of the SHEIN app and its services. Today we are going to acknowledge SHEIN on this topic; if I cancel an order on SHEIN will I be refunded?
A quick answer would be, yes. And this applies to orders that are already shipped and those which have not boarded the shipment services. Now, it might not be as smooth as it may sound, but despite the long procedure, you are guaranteed a refund under a fair circumstance. Read on to find out more about the conditions and how you can possibly request a refund.
---
Can I cancel my Shein order
Short Answer: Yes, you can cancel your Shein order if it has not been shipped.
There might be instances where an order that you might have placed out of sheer excitement might not be your choice later. Or it could be that you found a more impressive deal online and wish to focus your savings on that one instead of the initial order.
Likewise, many such situations may arise, and SHEIN has never neglected such a requirement from their customer. So, yes, you can definitely cancel your order on SHEIN. Here are some legitimate conditions under which you can proceed with this action;
You can cancel an order that has not yet been shipped.
You cannot cancel a shipped order. However, you can return the order once it reaches its destination.
In the former situation where the order that you placed is not yet shipped and is awaiting shipment, you may proceed with the cancelation procedure that is done via the SHEIN app. To know about the steps to follow for this action keep reading.
---
How long does Shein take to Refund a Cancelled Order
Short Answer: It takes around 2 to 7 days for Shein to refund a cancelled order. The time varies as per the payment method used to place the order.
The refund takes up to a week to reflect in the source payment method. The time generally depends on the type of payment method. It also varies if you used your debit card associated with your bank or a credit card.
Sometimes, the fastest way of receiving the refund is to receive the amount in Shein wallet. You can receive the money on the same day. Well, we won't suggest this method. The amount in Shein wallet can only be used to pay on Shein's website.
---
If you cancel an order on Shein do you get your money back
Quick Answer: Yes, if you cancel an order on Shein, you will get your money back. But, if the product has already shipped, you will have to apply for a return once you receive it. And your money will be refunded in the next 5 days after the company receive the order back.
How to cancel a shipped Shein order
Now, let's talk about a bit troubling situation. If you find out through tracking your order, that it is already shipped, then you will need to follow these steps to cancel your order and also demand a refund. If the order is already shipped, then you will have to wait till it is delivered to you and then return the parcel.
As per the SHEIN return policy, there are some condition that needs to be followed if your return request needs to be accepted. Before we talk about those conditions, read the following instructions on how to request a return;
Once the order arrives, then enter the SHEIN app.
Then select 'My orders' and choose 'Return item'.
Click on the order you wish to return.
Provide a valid reason for returning the item.
Choose the mode of return; either 'self-standing or 'Pickup service'. The latter requires you to provide a valid address for pick-up.
Now here are the conditions under which you are eligible to request a return of your order;
The items that you wish to return must be in their original packaging and must not be used.
The company doesn't accept items that have any sort of damage. The item should be maintained as it is.
The items that are denied a return request include jewelry, undergarments, swimwear, Supplies for parties and events, and bodysuits.
Also, orders under promotion, sales, or those marked as non-refundable, cannot be returned nor exchanged.
These are a few of the guidelines that you are required to strictly adhere to for a smooth refund.
---
SEE ALSO: Why my SHEIN package says delivered but not here
---
How to cancel Shein Order
Before you can proceed with canceling your order, you must follow the condition. As mentioned earlier, you must first confirm the status of your order, that is, whether it has left its storehouse and is shipped. In order to check for such details, you will simply have to track your order.
Here is how you can track the order before you cancel an order.
Provide the login credentials and enter the SHEIN app.
Next, click on 'My Order'.
Now, select 'View details' and this step will display all details regarding your order's current status.
Select 'Track' to find the information necessary to get the exact location of your order.
The 'Track number' that appears on the screen is needed for this process. Enter the number into the search engine and you will get the exact location.
The above action gives you details on whether your order is shipped or if it is still in transit. If it is in the latter status, which is still in transit, then go ahead with the next step of cancelling your order.
Step 1 – Open the SHEIN application on your device using your login credentials.
Step 2 – Click on 'My Orders'.
Step 3 – Then select the order that you wish to cancel.
Step 4 – Now, click on 'Cancel' to conclude the action.
Once the order appears as canceled, the following set of actions include a response from the SHEIN authority regarding their word of assurance for refund and other formalities.
---
SEE ALSO:When does SHEIN have free shipping?
---
FAQs
Q1. Can I cancel my order on SHEIN?
Yes, you can definitely cancel your order on SHEIN. First, you are required to log in on the SHEIN app, and then select 'My orders'. Select your order which needs to be canceled.
---
Q2. How to cancel the SHEIN order after shipping?
It is not possible to cancel the SHEIN order once it is already shipped. However, you can surely return the order soon after it is delivered to you. Follow the steps mentions in the above article to figure out how you can proceed with it.
---
Conclusion
This article explains in detail all that you have to know about canceling SHEIN orders and requesting a refund. It also explains the SHEIN return policy. Hope it helps.
---
Further Reading: 
When does SHEIN have Free shipping
(Solved) Why is my SHEIN tracking not updating?
Why SHEIN express shipping not available [Get it for free]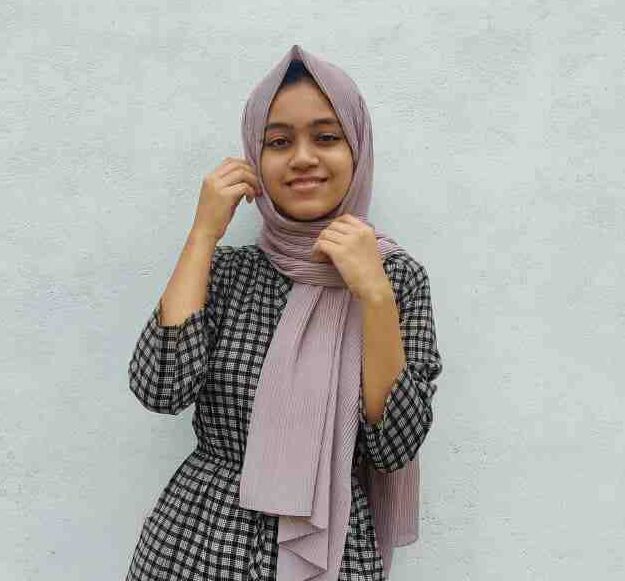 Dilha is a writer who loves composing poems and going into deep research on all kinds of tech stuff that they don't teach in school.
anything that marks the extraordinary part of this generation excites her. she is currently persuing her degree in genetic engineering. here at Android Nature, she is assigned with various cool topics and is responsible for sharing cool insight and updates on the same.
---
Stay connected with us for the latest updates! Follow us on Telegram and Twitter to join our vibrant community and never miss out on any exciting content."