SHEIN is the frequent explosion of new trends that have undergone all kinds of evolutions. And thus, it remains the best to this day. Today, we are going to discuss a common glitch that accompanies this online shopping platform. What does 'United States arrived at the local facility' mean in SHEIN?
After you place an order on the SHEIN online platform, there are quite a few procedures to commit to before the ship delivers your purchase safely. But who would want these procedures to take too much time to reach their destination? This is definitely a huge source of disappointment.
So this issue is a serious concern for the majority of SHEIN's users. We are here to sort out the problem for your relief and to safeguard your money. Read on to understand all about the status, 'United States arrived at a local facility.
---
What is a local facility?
Items ordered online are not delivered directly from the manufacturer to the customer. Even though there are no multiple middlemen when it comes to shopping e-commerce, the product reaches the consumer through a supply chain.
In a particular region, there could be multiple orders from a single e-commerce platform. And that's where a local facility comes into play. All the orders, that are to be delivered around the same time, are shipped and stored at the local facility.
And finally, the delivery agent collects the order from your local facility to finally deliver the order to your doorstep. Now, it may seem easy to validate the efficiency of this kind of delivery.
---
What does 'United States arrived at local facility SHEIN' mean?
Quick Answer: When your SHEIN parcel arrives in the storehouse situated in your local region, the status regarding the location of your order appears as 'United States arrived at a local facility.
Your package gets processed at various stops before you get it. Hence, SHEIN, and any other platform are obliged to make you aware of the last stop that your order would be sent to before it gets delivered to you.
And the last stop that your parcel makes is always the local courier facility. If you receive the above information from SHEIN, then you are allowed to get excited and await your order which will arrive mostly on the same day.
---
SEE ALSO: If I cancel an order on SHEIN will I be refunded?
---
What does 'Arrived at the local facility Shein' mean?
Short Answer: 'Arrived at the local courier facility' means that your order has reached the last stop before it gets delivered over to you. It may take the least time to reach your destination. Approximately 24 hours should be enough for your delivery to make it to your place.
If you do not receive your order even after 24 hours of receiving the status update, we suggest you contact Shein Support for more details.
You can also contact Shein's official Twitter handle.
---
What does it mean by 'United States' on the order status?
SHEIN has its brand rooted in China, and it shines as a producer of women's clothing, keeping at par with the world's latest fashion line, and also at the cheapest rates. As its markets flourished and grew in fame over the world, it successfully nurtured its growth in the United States as well.
As is the case, SHEIN keeps one of its shipping platforms in the United States. Hence, when your parcel arrives in the storehouse situated there, the status regarding the location of your order appears as 'United States arrived at the local facility'.
When we consider the postal service that is mostly employed by SHEIN, the main service that comes up as responsible for deliveries concerning places in America, is the United States Postal Service, or USPS. Based on the form of delivery selected by you, it is either USPS or FedEx that does the job.
Now that you have understood how the process goes about with the order placement and delivery at the final destination, let us go ahead and look into the troubles one could face with the SHEIN status of the order. Read on to know how to handle the situation where the status of your order is stuck on 'United States arrived at a local facility.'
---
Order status stuck on 'United States arrived at local facility
It is indeed frustrating to check on the status of your order only to find it in the same situation even after an expected duration has passed. Not just that, you are filled with suspicion over the actual condition of your order and what would be the situation for such a delay.
Before enquiring about a refund when you find yourself in such a situation, you would opt for a more reasonable measure. That is you would try to find out the context of the status that shows up in the SHEIN application. So here is what you need to know if the status; 'United States arrived at local facility' remains for a long time without any updates.
Firstly, make yourself aware of the stated duration for the delivery to take place. SHEIN takes about 7-11 business days to complete all functions starting from processing your order placement to assigning the shipment procedures if required.
However, if you have opted for express shipping then the duration is lesser compared to standard shipping.
---
Track your SHEIN order to know about its location
You can always track the location of the product via the SHEIN application.
Just log in to your SHEIN account and select 'My orders'.
Then select 'View details' and find the details on whether your order is shipped or not.
If it says 'Shipped' then go ahead and 'track' your order using the tracking number.
Find the location of your order.
Based on your findings, you may confirm the status and validate the situation. Now, it may not seem wise to sort out the situation without any help from the side of the organization. Hence we recommend connecting with a representative.
Although not much is provided by SHEIN for easy contact with the authority, it still has given an efficient chat-box system that answers your queries adequately.
---
Conclusion
This article discusses the reason for your SHEIN order to show up as 'United States arrived at a local facility. We have discussed what you must infer from it. We have explained some basic aspects of your prior knowledge regarding order delivery behavior. And we have also included related facts about shipment activities. Hope it helps you out.
---
Further Reading:
When does SHEIN have Free shipping
Why my SHEIN package says delivered but not here?
(Solved) Why is my SHEIN tracking not updating?
Why SHEIN express shipping not available [Get it for free]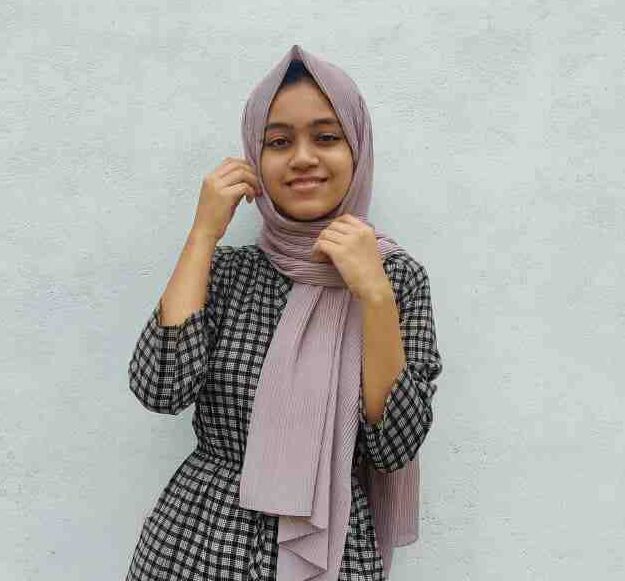 Dilha is a writer who loves composing poems and going into deep research on all kinds of tech stuff that they don't teach in school.
anything that marks the extraordinary part of this generation excites her. she is currently persuing her degree in genetic engineering. here at Android Nature, she is assigned with various cool topics and is responsible for sharing cool insight and updates on the same.