SHEIN is known for being the cheapest online platform for shopping the latest clothing trend. In today's article, we are going to explain how you can get SHEIN points for free. These points can get you clothes for up to 70% off from the total amount.
Yes, it is possible to lower the cost further and get the best out of this online shopping experience.
SHEIN's customer-friendly policies have made it stand out from other online stores and the bonus points program is one such easy method of getting a great deal on your favorite clothing. So how do you get SHEIN points for free?
---
What do SHEIN points mean?
SHEIN has great deals and they are truly generous to their users. So the points that you earn can allow you to get a discount of up to 70% on any clothing. This is however not a long-term offer. You will have to utilize the points before a certain date, after which those points will lose their validity.
There are various conditions for enjoying these bonus points and SHEIN has presented an easy-going plan.
---
How to get SHEIN points for free?
You can hardly resist the offers that SHEIN puts forward under such simple conditions. On top of really cheap rates, such outstanding discounts can surely get your budget brimming with enough cash to buy more clothes.
SHEIN has got the shopping therapy onto the next level. So don't consider that these so-called bonus points are going to be hard to get. We are excited to tell you that it is never going to be easier than it already is.
As mentioned earlier, there are some conditions based on which you may access these points. For every 100 points, you get the value of $1 and this serves as the standard. That means it will differ from other country currencies.
Read on to know the various conditions that SHEIN has placed for you to get the points without breaking any sweat and free of cost.
---
1. Just get the SHEIN application on your device.
This might have got you too excited. Yes, you are right about how easy it is. This would be a great way to start with the first set of points. Getting the SHEIN app will get you some points to kick start your eagerness for more points.
---
2. Make an account to get SHEIN points for free.
Earn 1 point for simply creating an account on SHEIN or logging in if you already have an account.
---
3. Give a valid email for 100 bonus points on SHEIN!
Crazy as it may seem, simply giving a valid email address and hence becoming a regular receiver from SHEIN, will straight away give you 100 points. As mentioned earlier, there is a deadline for utilizing these points and this 100 points bonus becomes invalid after 120 days.
---
4. Daily login points.
This will sound just like a mobile game where you earn coins every time you open the game. Here is what you will have to do to get more points;
Launch the SHEIN application.
Click on the 'points' section.
You will find circles that will be present across the day that you have logged into the SHEIN application.
Click on those circles to earn points.
Do this daily and you can get enough points in no time.
Make sure you try this every day. Turn on the notifications and SHEIN will do the job of notifying you about your daily points.
---
5. Get yourself some SHEIN trends.
The next way to get yourself some points is shopping. Go for a cool outfit at a reasonable price and get yourself point's equivalent to the amount you have spent for it. Sounds fantastic right?
---
6. Rate SHEIN product
Give an honest rating for the product that you ordered and give it in among other reviews. This will earn you 10 bonus points. You will want to add some more points on that. Read the following steps to know how to gain more points;
Open the SHEIN app.
Go to 'My orders' and open the order details.
To give your review go to 'post a review'.
SHEIN will provide the points as soon as they go through your review.
Try it out!
---
7. Post your look in SHEIN clothes.
If you are ready to get serious about this bonus points program from SHEIN, you will need to do this one last thing. If you have purchased an outfit from SHEIN, then get a cute picture of yourself wearing it.
Make it as glamourous as possible to get yourself noticed by the editors. This is important for your picture to be selected as one of the Editor's picks. And if your post makes it one among the 12 posts, you are going to win 50 bonus points on the go.
You will still get 5 points for sharing the outfit picture on the SHEIN website.
---
SEE ALSO: Can you use more than one coupon on SHEIN?
---
Frequently Asked Questions.
Q1. How to get free points on SHEIN?
SHEIN points can offer discounts well up to 70% and let you enjoy even cheaper rates for your favorite trends. We have brought together some methods for you to gain such free bonus points on SHEIN.
The first one is as simple as logging into the SHEIN application and such daily logins will get you a bunch of points. In order to claim them go to the SHEIN application and go to the points section where you will find circles corresponding to the date of login.
Click on them to get those points. The next method would be giving your ordered product a review on the SHEIN application. This is going to earn you 10 bonus points. And adding a picture of the cloth will give some additional points as well. Refer to the above article to know more about how to get SHEIN points for free.
---
 Conclusion
This article is all about how to get SHEIN points for free. We have compiled some effective and easy ways to get SHEIN points and grab your discount of up to 70%. Refer to the various methods to help you out. Hope it helps.
---
Further Reading:
(2021) What is the High End brand created by SHEIN?
What do I do if my SHEIN package never arrived?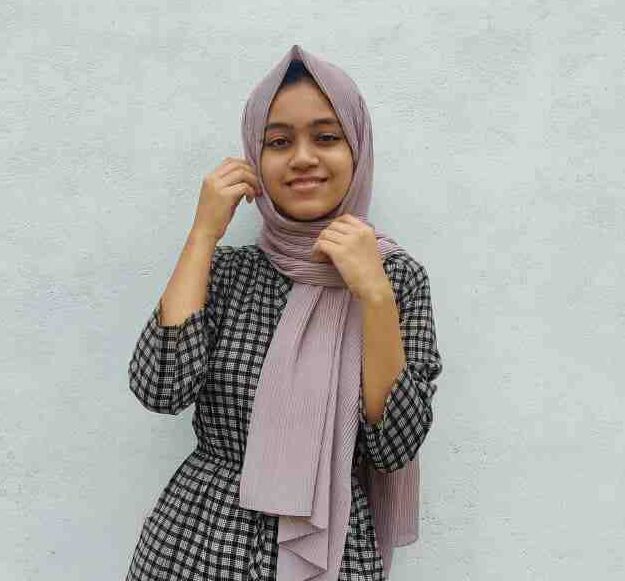 Dilha is a writer who loves composing poems and going into deep research on all kinds of tech stuff that they don't teach in school.
anything that marks the extraordinary part of this generation excites her. she is currently persuing her degree in genetic engineering. here at Android Nature, she is assigned with various cool topics and is responsible for sharing cool insight and updates on the same.