This article is titled What is the high end brand created by Shein. Shein, founded in 2008, is a Chinese fast-fashion retailer. It serves around 220 countries. It is known for its affordable price yet trendy clothes.
Fuelled by the pandemic-induced swing to e-commerce globally, Shein's estimated revenue for 2020 topped 63.5 billion yuan (close to $10 billion).
Shein has launched two brands namely, Shein premium and MOTF. It is also planning to launch a website for the brand for better access to high-end fashion customers. It first launched Premium and now MOTF as its sub-brand. Both if these are Shein's high end brands.
Premium has some trend setting collection whereas MOTF mainly focuses on its silk collection. MOTF collection is only available for people in the Middle East.
Shein also launched its beauty brand SheGlam, which fits with the original fashion vertical's ultra-fast, low cost ethos, offering an array of color cosmetics and beauty tools priced between $1 and $10.
Earlier this year, Shein also expanded into pet products, launching a range of pet clothing, toys, slings, and leashes with pet clothing priced between $3 and $5.
---
Shein Premium
Shein premium has set high bars for other top collections. You can get clothes from tops to skirts to dresses with the best and trendy designs. You can mix match your pieces and create your own unique style.
The Premium collection is different from SHEIN's usual array of trendy tops, sets, and accessories. The four key categories of this brand are City lights, New Classic, Sweet romance, and Party Mode.
It has clothes for all your moods. Prices for the Premium Collection range between $5 and $75, and the entire drop is available in sizes 2-10.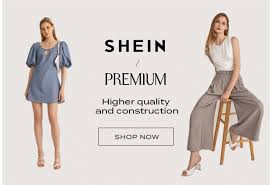 ---
MOTF collection
MOTF has a beautiful silk collection. It is in talks because of its amazing collection and quality. As a new brand, MOTF has offered elevated essentials made from high-end and sustainable fabrics with a focus on quality and craftsmanship.
The MOTF silk collection features timeless essentials and classic silhouettes made from superior 100% Mulberry Grade 6A silk. The high-quality collection is effortlessly wearable, and most importantly, they offer the best value for money for silk in the industry.
Mulberry silk known as the queen of fibers glides on your skin for a luxuriously smooth and comfortable feeling. You can wear it throughout the year because of its breathable nature. Mulberry silk also has an antibacterial nature and is therefore perfect for anyone with allergies or sensitive skin.
The MOTF silk collection has all kinds of clothes keeping in mind everyone's type. The collection has day dresses, elegant blouses, camisoles, and scarves. There is also a complete home wear collection with a luxurious selection of nightwear, pillowcases, and eye masks that will meet your every need.
The best part about this collection is the customers pay less amount for high quality. It has an affordable price range.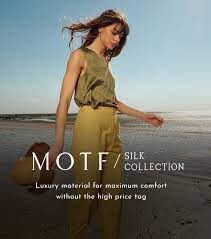 ---
SEE ALSO:
What does United States arrived at local facility mean SHEIN?
(2021) Why SHEIN express shipping not available [Get it for free]
Why my SHEIN package says delivered but not here?
---
Hope the article gave you important information about the high-end brands of Shein.