Is your Instagram Feed not refreshing?
If your Instagram Feed not refreshing but stories are, you have landed on the right page. Here, we have explained why its happening and how to fix it.
Are you a regular Instagram user but are suddenly facing refresh troubles with Instagram? Instagram is a social media platform with large amounts of posts to scroll through. And getting struck with old ones that you have already seen makes it quite boring.
Generally, Instagram is filled with an endless amount of posts that it fetches using its complicated, and to be honest, sometimes even weird, algorithm. And in this way, it provides us with amusing posts so that we never run out of content to watch. In case we do, they've also introduced Instagram Reels for us to enjoy!
---
Why is my Instagram news feed not refreshing
Short answer: Your Instagram feed functions are controlled partially via the server and partially by your phone. This means ensuring a good server connection and a phone (or the app) free from issues is necessary. You would also need to ensure you are not soft-banned or being rate limited by the servers of Instagram.
To explain it simply, Instagram is unlike WhatsApp because it does not store most of its data on your phone, rather it stores it on its servers. So when you turn on your WiFi or mobile data, the server is connected and the posts, notifications, DMs or direct messages are loaded.
This would mean you need to establish a stable connection with the server, with as less interference as possible. This is also the reason why Sometimes Instagram reels videos are not of good quality.
Apart from this repeatedly doing the same task over and over again can temporarily freeze your Instagram account from responding to your commands. This is called being rate limited and is implemented by almost all social media apps to prevent bots or people from spamming. But this often ends up harming normal users as well.
Reason 1- Poor Internet Connection
Despite being one of the most common issues in the history of technological advances, this is continuously overlooked. Users barely realise their internet speed is being eaten up by some other app or is insufficient for Instagram.
To load pictures and videos at high quality, Instagram uses a lot of internets, and that too at a good speed. If your internet is not running well, chances are you would be greeted with a 'cant refresh the feed' toast as soon as you open Instagram.
---
Reason 2- Issues with the phone's stored cache and cookies
To load Instagram quickly, Instagram stores Cache data in your phone, which is simply some pre-loaded configurations and files. However, technology is prone to malfunction and so does the Cache. It might get corrupt leading to improper functionality.
In case the cache is corrupt, Instagram would fail to do a couple of things including logging you in, refreshing your feed, or being able to send or receive messages or even load the message box.
---
Reason 3- You are Shadow banned or rate limited by the Instagram
To prevent servers from overloading by unnecessary actions, Instagram only allows a certain amount of repetitive action. Beyond it, the action is reported automatically and cannot be done for some time.
For example, the number of users a newly created account can follow in a few minutes of the span is around thirty. This is to prevent users from creating bot accounts which follow a mass number of people in a short amount of time and then send them messages.
---
Reason 4- You might have run out of posts to view
Generally, Instagram users get posts from the accounts they follow as well as recommended similar accounts so virtually it would never end. However, new Instagram accounts do not follow much accounts. Also, Instagram does not have enough data to recommend them the variety of posts they recommend to us.
In this scenario, the new user would see 'You are up to date' on the screen. This is on top of the old posts. Refreshing the screen would not refresh the old posts.
---
Why are my Instagram feed not refreshing but stories are
Another similar situation is when the Instagram feed is not refreshing but Stories are. This means, the users are unable to view the feeds but can watch stories easily. Here are a few reasons that might be causing this:
Reason 1- Poor Internet Connection
As I have already stated, a poor internet connection is probably responsible for the majority of issues when online. This situation is no different. Stories might load before Feeds do, as feeds include captions, locations, links, and comments. Sometimes the posts are high-quality videos that are loaded in a bunch.
If you are wondering how this is possible, stories might take time to load on a slow internet connection as well. But for feeds, even the refreshing part is quite big.
---
Reason 2- You're Up to date on Instagram Feeds
If you are up to date on the Instagram Feeds, it would not show new posts upon refreshing. Stories, however, are a different scenario. People usually share stories quite frequently compared to posts. This means stories would still refresh if the Feeds do not.
---
How to Fix Instagram feed not refreshing but stories are
There are quite a few ways to solve Instagram feed not refreshing but stories are issue. Let us start with the methods below.
Method 1- Ensuring a stable internet connection
The simple and most basic requirement before anything is to ensure your internet connection is stable and not limited. A quick opening of a YouTube video would ensure your internet is working fine.
If the Internet is not working fine, try turning the airplane mode on and off. In case you have a WiFi router, you can try rebooting it. For further assistance, you can call the customer support of the related company.
---
Method 2- Cleaning the Cache of the app
You can proceed to clean the Cache of the apps if you suspect the cache is corrupt and causing this. To clean the Cache of the Instagram app, follow the steps below:
Step 1- Hold the Instagram icon until a series of options appear.
Step 2- Click on 'App info'.
Some Android phones or iOS might have an App info section at a different place. You might even need to drag the icon over the option as in stock Android to activate it.
Step 3- Click on Clear data or Storage option.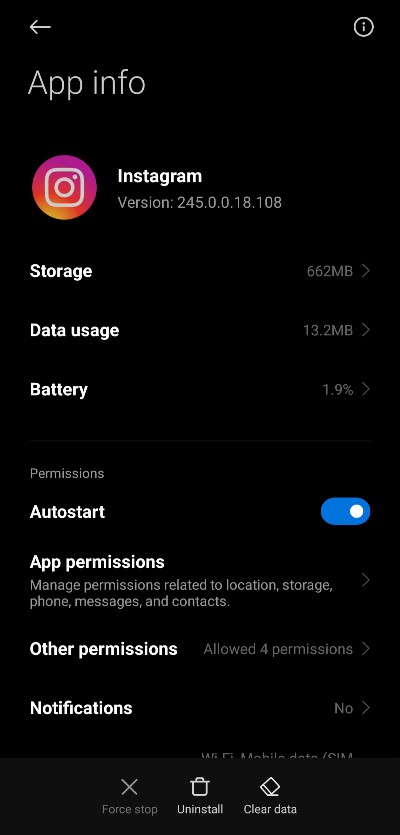 Step 4- Click on Clear Cache.
This should clear your cache. Restarting the app afterwards would hopefully fix the issue.
---
Method 3- Logging out and into the app
If the Cache method failed, you can try logging out of the app by heading into the Settings and then logging back again using the same credentials. This method is effective in case the Instagram app itself was glitchy and non-responsive to your internet connection.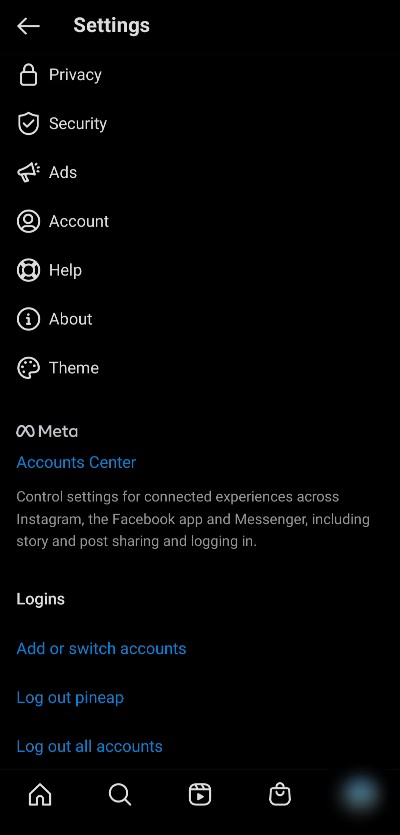 ---
Method 4- Waiting until the Rate limit is lifted off
If you suspect you have been rate limited, you can try waiting until the rate limit is lifted off. If you have been trying to refresh the feeds multiple times in quick succession this might be the result. After the time passes, you would be able to easily refresh your feed.
To determine whether you are still being rate limited try checking out whether you can like posts, and comment on them. Also, try checking your DMs or reply to them. A shadow ban or rate limiting would prevent you from doing something more than just refreshing the Instagram feeds.
---
Method 5- Check if the Instagram servers are down
Although this is probably an uncommon scenario if everything else is working fine apart from the feeds, it is still possible. Instagram behaves in weird ways when the servers are offline or providing minimum support. The messages fail to send, some stories load, and some don't.
You might even notice someone's Instagram working fine and someone's glitching out entirely. This is all due to the servers being down. There is not much to do from your side except check the status on downdetector.com. As soon as the servers are up and running you face no issue in using your Instagram.
---
SEE ALSO:
How to Fix Instagram two-factor authentication not working
How to Fix Instagram Reels effects not working (4 Ways)
---
FAQs:
Q1- Is it possible that Instagram has blocked my account?
This is quite rare and in most cases not possible. If your Instagram account is flagged and blocked by the company, you would be notified properly. The cause, as well as the suspension period, would be mentioned in the notification. In such cases, all functionality of Instagram would be rendered obsolete.
---
Q2- what do I do if I forgot my Instagram account password after logging out?
There is an easy way to log back into your account via messenger or Facebook if you also happen to have both accounts linked together. If not, you can always head to the forgot password link to reset your Instagram account password.
---
Final words:
Instagram is a great app to use but mostly because of its staggering posts that keep us entertained. This article hopes that the issue regarding the feeds is fixed and the feeds are working well now! Stay tuned for more How guides!
---
Further Reading:
(4 Ways) Fix: Instagram Reels bad quality after Upload
(13 Reels Tricks) Instagram Reels getting No Views (2022)
Turn Off Two-Factor Authentication on Instagram Without Logging in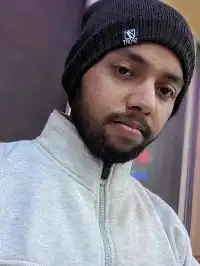 For someone who is a Medical School student, you certainly did not expect me to be here. But here I am, due to my fondness for technology, games and science. There is just something really sweet about technology that has helped in binding us together, so it is not surprising that I love to talk about it. And with the same technology, you could connect with me easily, so feel free to!
---
Stay connected with us for the latest updates! Follow us on Telegram and Twitter to join our vibrant community and never miss out on any exciting content."