Do you want to get rid of Two-Factor Authentication on Instagram?
If you are looking to Turn Off Two-Factor Authentication on Instagram Without Logging in, then you have landed on the right page.
This post explains all you need to know about turning off Two-Factor Authentication on Instagram Without Logging in.
So, let's get started.
Launched on October 6, 2010, Instagram is a widely popular social networking site among all generations for sharing personal moments with friends and others. As of 2021, close to 700 million people use Instagram to post photos and stories on a daily basis.
But have you ever been concerned about how Instagram's privacy and security work to protect your IG account? If yes, then don't need to worry.
Instagram is a well-secured app that provides numerous ways for its users to protect their accounts. One such way is to set up a Two-Factor Authentication or two-step verification on users' accounts.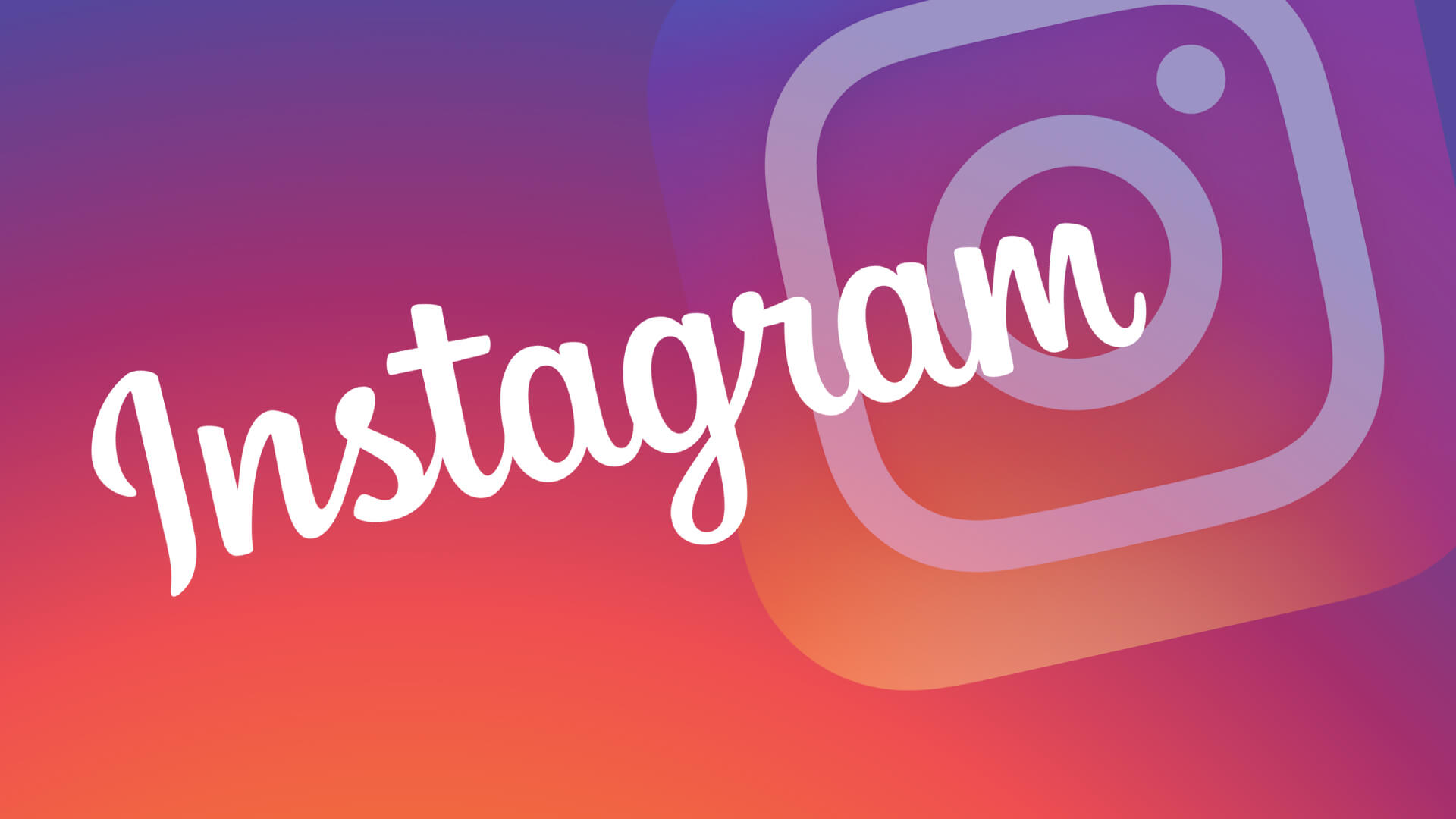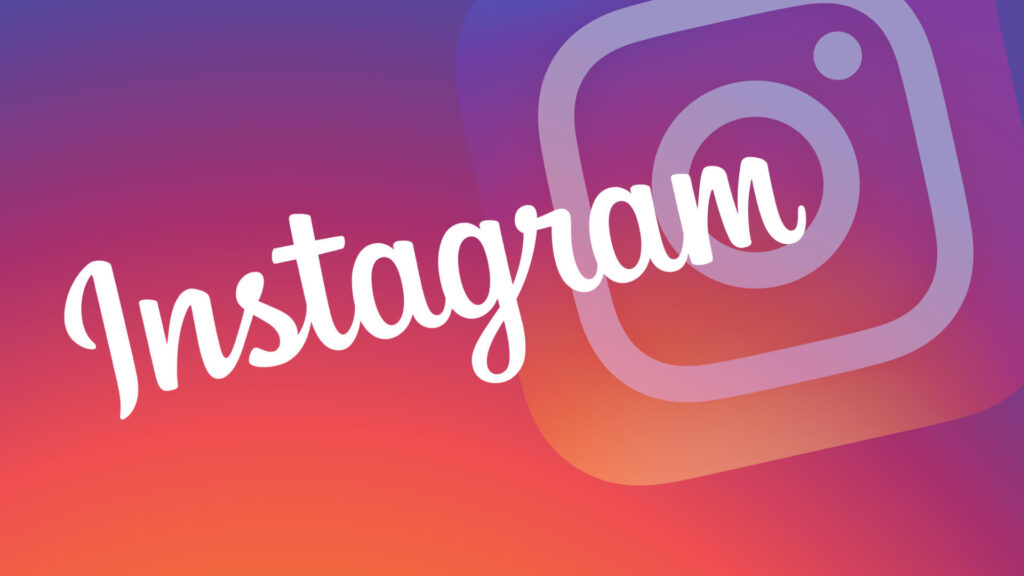 Are you curious to know what is Instagram's Two-Factor Authentication?
Well, it's a security code for Instagram, or you might address it as a security gate to enter into your account. This code has a powerful combination of random characters, which is disclosed only in front of the IG account owner.
Though you get a password and username while opening an Instagram account, you may ask "why do I need another one?" Simply put, just another protection for your photos and videos. After activating the code, to access your account, you need:-
(1) Your password and username.
(2) The Instagram's Two-Factor Authentication Code.
---
How to turn off two-factor authentication on Instagram without logging in
We hope that you understand the value of turning on Instagram's two-factor authentication. But now you want to turn it off without logging into Instagram for some reason.
Well, before you proceed, you must know that it is not possible to turn off 2-factor authentication on Instagram without logging in.
If you are looking for solutions, we will discuss the ways you can log in easily without needing the authentication code.
1. Login from a trusted device
If you somehow lost your phone, still you access your Instagram account with other devices or desktops. But you need to remember your password and username.
Now login into your account with any other devices you have at home. Meantime Instagram will send a code to your phone or email, log in with that code.
After entering the account, go to Privacy and Security. You will see two-factor authentication, now open it and turn it off or on.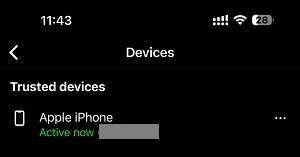 2. Use backup codes
To log in through a 2-factor authentication, one must provide the access code generated from an authentication app like Google Authenticator, Apple Passwords, etc.
But what if you are in a situation where you cannot get access to the access code? Well, for situations like these, you can use your 8-digit backup code. The backup codes are generated at the time of setting up the 2-factor authentication on Instagram. You were supposed to save them for future use.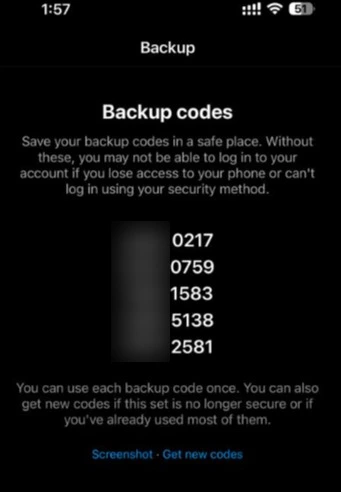 Simply select the 'Backup Code' as the logging method and enter one of the codes to continue.
One should be aware of the fact that only five backup codes are generated at the time of setup. That means you can use the backup code as a logging option only five times.
3. Reset using video verification
What happens when you cannot log in using backup codes? What if all backup codes are expired? Is it still possible to log in?
The answer is yes. One more option is to log in and bypass Instagram's two-factor authentication.
When you cannot produce any authentication code or backup code, Instagram will ask you to verify yourself using a selfie video verification. This only works if you have more than one photo uploaded to your Instagram account.
If you have photos of yourself, you can proceed easily. Follow the steps provided below –
Step 1: Select 'Try Another Way' on the page where you were asked to enter the login code.
Step 2: Select the 'Get Support' option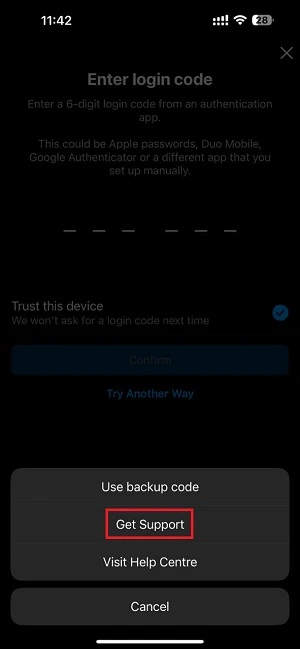 Step 3: Now, select the 'Yes, take a selfie video to confirm my account' option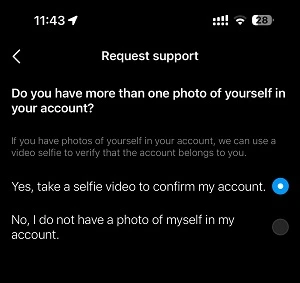 Step 4: Enter your email address. You will be receiving some instructions at your email address. So, enter the email address that you can access.
In the email, you will find a code. You will be asked to write the code on a piece of paper and create a selfie video by holding it near your face.
Follow the instruction very carefully and make sure the video is shot in a well-lit condition.
Step 5: Get access to the new backup codes. On successfully verifying yourself, you will receive a new backup code on your email address.
Step 6: Now, go to the login page again and select 'Backup Code' as the login option. And enter your newly received backup code.
---
How to get Instagram Backup Code without login?
To get the Instagram backup code without login, just follow the following procedures:-
1. Contact customer support
If you lost access to your phone, the first thing you can do is contact Instagram's customer support. They may help to recover the backup code for you.
2. Use services like Authy or Google Authenticator.
If you don't wait for customer service responses, then services like Authy or Google Authenticator can be your helping hand in this situation. This service easily generates backup codes for accounts like Instagram.
3. Find old text messages from Instagram
In these cases, you need to find previous text messages that include a backup code from Instagram. This message generally starts with IG. If you successfully find a message from Instagram, then you can easily access the backup code.
If you can follow the above steps accordingly, you can for sure get the backup code without even logging into Instagram.
---
SEE ALSO: How to Fix Instagram two-factor authentication not working
---
Final Words
If you are sharing too many photos and videos on Instagram, then it's time to think about Instagram's security. To protect your account from hackers, two-factor authentication is a great way indeed.
However, if you don't want this authentication anymore and want to turn it off, and want to access the Instagram backup code without login, then follow the above procedures that we mentioned earlier.
---
Further Reading: 
[4 Ways] Fix suspicious login attempt Instagram
If you Deactivate Instagram, is it Gone Forever?
[Fixed] Instagram disabled my account for 30 days
[7 Ways to Fix] Instagram 'sorry this page isn't available' message
Fix Instagram account disabled for violating terms
[12 Ways to Fix] Instagram something went wrong try again later when posting
Technical writer and avid fan of cutting-edge gadgetry, Abhishek has authored works on the subject of Android & iOS. He's a talented writer who can make almost any topic interesting while helping his viewers with tech-related guides is his passion. In his spare time, he goes camping and hiking adventures.