Instagram is one of the most widely used apps meant for sharing photos and videos along with assisting people by allowing them to stay in contact with one another. It was officially launched to the public on October 6, 2010, and has come a long way since then. The app is developed by Meta Platforms and owned by Meta. People on the app can freely upload videos and photos to share with their followers or even keep them for public veers.
Unlike on Facebook, where you can upload veers status and even post articles, Instagram solely relies on posting of videos and images. Instagram is used by content creators, business owners to promote their business, celebrities, and many more. Instagram is available on both IOS and Android devices free of cost.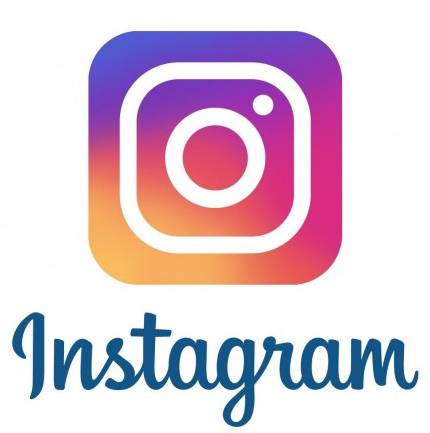 Image source: Gsmarena
Instagram is known for putting up great features whereby you can click photos on the app, use various filters available, and even edit photos and videos through the app. It provides a wide range of options for its users whereby they can message other indicial on the app and even promote their business online to the viewers.
There are approximately 1,130.2 million users of Instagram worldwide. People are found to scroll through the app on daily basis as a source of entertainment for some and as a source of earning for others. The platform provides a great opportunity to make new friends and stay connected to them.
Have you been unable to login into your account? There has been a suspicious login attempt in your Instagram account? Without further ado, read this article to learn how to fix suspicious login attempts on Instagram?
---
Why does my Instagram say Suspicious Login Attempt?
Your Instagram says suspicious login attempt because someone might be trying to log into your account via a different device, unknown location, and many more. A warning shows up in your Instagram feed along with that the Instagram team will notify you regarding the suspicious login attempt through an email that you have provided.
Sometimes it can even show as a suspicious login attempt when you try to log into your own account through a different device. Due to your own doing of trying to open your account using different devices such as public library computers, university computers, or even your friend's device, so it will seem as if someone else is trying to log into your account and it will show as suspicious login attempt.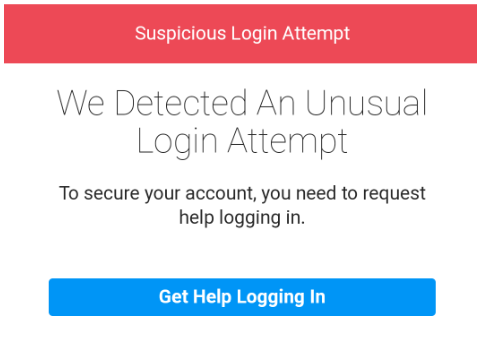 Not being able login and when Instagram says suspicious login attempt can also be due to a technical glitch. It's rare but can happen sometimes. When its Instagram says suspicious login attempt it can also be someone trying to login into your account by false means seemingly hacking into your personal account.
Though Instagram will notify you about it, along with notifying you regarding this matter instream would even show you the device through which the login attempt was made and even give you the time and location of when someone tried to do it.
It can be frustrating and an incident when you get notified about suspicious login attempts to your account. These kinds of notifications can even make you feel anxious as you will be terrified of someone getting access to your account and using it for their sick liking but all the users have to know that Instagram's policy of notifying is mainly so that people will be notified and all their data is kept safe.
---
How to Fix Suspicious Login Attempt on Instagram
Instagram notifies you when there is a suspicious login attempt into your account. Someone must have logged in or it must be your own doing so in order to fix this we will suggest a few ways to fix it.
Method 1: Change your password
Through this method, you can change your password and get access back into your account easily. Follow the steps below to learn how to do it:
Open your Instagram app and tap on the 'Forget password' option displayed on the screen.
From there on you can use your phone number or your instream user name to find your account, through the find your account box displayed.
Select your account then you will give the option to either change password through SMS or email id.
Select the one that you have access to, then an OTP will be sent to you.
Enter the OTP received and change your password.

Image source: Perishablepress
While setting a new password make sure to select a password that is not known by anyone and make it a hard one so that anyone else won't be able to figure it out.
---
Method 2: Uninstall and install Instagram back again
On rare occasions when your Instagram says suspicious login attempt, it can even be caused by a glitch on the app or even due to the app being of an old version. So, uninstalling and installing it back again will help to solve the problem. Below the steps are given for both IOS and Android users:
For IOS users:
You can hold down the app for several seconds.
Tap on uninstall.
Then to install it again, go to the app store and search for Instagram.
After installing, then log in using your credentials.
For Android users:
You can hold the app for several seconds.
Select the uninstall option.
Then on got to the Play store, then install Instagram back again.
When it's been installed, log back into your account.
---
Method 3: Turn off Two-Factor Authentication
Suspicious login attempts can de due to a glitch in Instagram which is causing you problems go logging into your account. If you have two-factor authentication on then it will be such a hassle for you.
As you might know, two-factor authenticating is a two-step verification method whereby the user has to provide evidence of their identity to get access.
In order to turn it off, follow the steps given below:
Using your PC, open Instagram on it.
From the settings, click on the option of two-factor authentication then proceed by turning it off.
Now open the Instagram app on your smartphone device.
Log into your account and from settings, the option 'send code to PC'
Then "yes it's me' option will appear on your browser. Click on it.
Here on, select "send code to PC'.
Enter the code.

Image source: socialuplifted
By following these steps, you will be able to log back into your account, though it can be a tedious process keep up with it and in the end, you will be able to get back into your account.
---
Method 4: Contact Instagram help center
Sometimes even after following the above steps, the issue won't be solved. You can contact the Instagram help center and seek their help to solve your problem as they will be able to assist you in a more professional manner.
Follow these steps to file a report to get the suspicious login attempt problem solved.
Open Instagram on your device. Tap on the profile which is located on the bottom right side.
Then you will be directed to your profile, then on the top right corner, there will be three lines, tap on it.
Click on settings, there on the option of help will be displayed with several other options.
Tap on help then next click on report a problem.
For the three options given, select report a problem one.
Several instructions will be given on the screen follow them and complete the process of reporting the issue.
Instagram help team will find a solution to your issue and follow up on you via your email address.
---
How can I prevent the Suspicious Login Attempt on Instagram?
It's sometimes better to prevent something than to let it happen same with your Instagram account sciolous login attempt. There are ways to prevent it and they are mentioned below.
Method 1: Change Password
If you somehow feel like you left your account logged into some other individuals' device or the password is known by anyone else other than you, gives you a valid reason to change it as soon as possible. If your account is prone to be hacked frequently try to change passwords on a monthly basis as it makes it hard to keep up with the hackers and other people who try to access your account.
Open the app, click on the profile icon on the bottom right corner.
Tap on the three lines in the top right of the profile page then tap on settings.
Tap security then clicks on the password option.
You have to enter your current password first then enter your new password.
Save the password and your password will be changed.
While setting a password make sure it's a unique one consisting of special characters, both upper and lower case and numbers included. You should d even take precautions by not logging into your account throw other people's devices and even if you are doing so then always make sure to log out.
---
Method 2: Enable Two Factor Authentication
Two-factor authentication is available so that your account will be protected and kept safe. It is two-step verification and once you enable it on your account you will be asked to enter a code in order to log in to your account. The code will either be sent to your phone number or email id.
Follow the steps below to enable two-factor authentication on Instagram: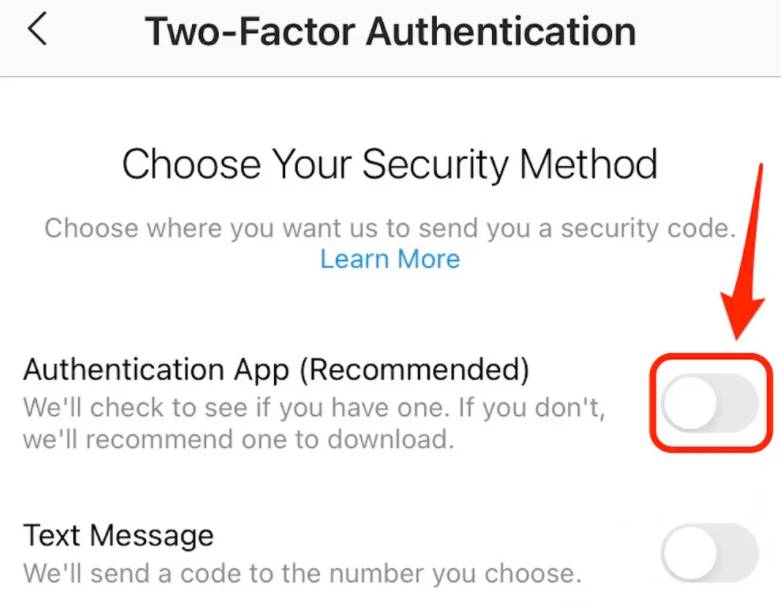 Click on the profile icon on the bottom right corner.
Then tap on the three lines on the top right side then click on settings.
Tap settings than from the options displayed click on Two-factor authentication.
Tap on Get started at the bottom.
From the given types of security methods choose the one that you want to enable then follow the instructions given on the screen to set it up.
---
FAQs
Q1. What is a Suspicious login attempt on Instagram?
Answer: Suspicious login attempt is a warning that will be sent when someone else tries to login to your account. It can also be due to you trying to log in from a different location or from another device. Instagram sends a mail to you to inform you about the intrusion.
Q2. Instagram account has been hacked. What to do?
Answer: If your Instagram account has been hacked then notified by email and you can request support from Instagram. You can even request a login link from Instagram along with reporting the account as hacked. If you are still able to log into the account then you can reset the password and remove the devices that it's logged into.
Q3. How to delete an Instagram account?
Answer: In order to delete an Instagram account permanently you will have to visit the Delete Your Account page on Instagram through a browser on your smartphone or through PC. Then they will ask you to log into the account.
After logging in you will be directed to a page where you will be asked to choose from the five reasons as to why you want to delete your account. Select the most suitable reason then you will need to re-enter your password to confirm. The option to delete your account will be shown, click on the given option to presently delete your account.
Final words
Instagram is an amazing platform being utilized by people worldwide for various purposes. It has its downsides too but it helps connect people on a whole different level. People irrespective of age have been utilizing the app and acing great use out of it. Though there can be glitches with the app, they can be fixed as well. Several people are facing problems with suspicious login attempts into their accounts due to glitches and the methods above are to aid you when you're in distress.
We hope that this article consisting of methods to fix Suspicious login attempts in the Instagram account along with the prevention was helpful and informative. We will keep you updated if any new ways to solve this problem come up.
You can even check out our other articles while you're here. Toddles!
---
Further Reading:
Fix Instagram account disabled for violating terms
[12 Ways to Fix] Instagram something went wrong try again later when posting
[Fixed] Instagram disabled my account for 30 days
Does Instagram automatically follow accounts?