One of the most admired and highly used social networking sites, Instagram has hypnotized individuals with its unique themes and features. From sharing private moments with loved ones to showcasing products of numerous brands, every single thing is being done on Instagram. 
However, wasting precious time and energy by constantly seeing and judging someone else's social life or scrolling posts for no reason may badly affect your mental health. So it's necessary to take a step back and rethink the life you are leading. 
Whether you are sharing a lot of your private life with strangers or your final exam is knocking at the door, whatever the reasons are, disabling your Instagram profile temporarily might turn out to be a positive decision for you.
Therefore, you have certain to deactivate Instagram for a couple of days, but wondering if it will be gone forever. Well, to learn more about this, keep on reading the article.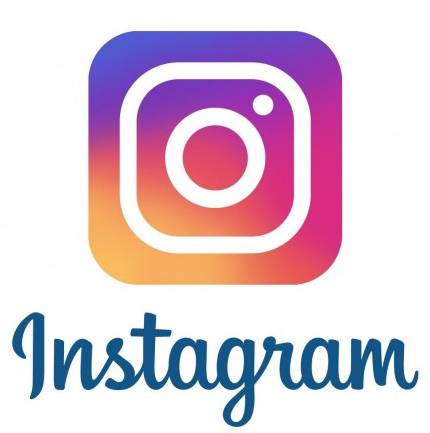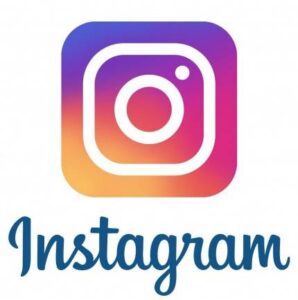 ---
If You Deactivate Instagram, is it Gone Forever?
The answer is "NO". Deactivating means you are shutting down your account until you reactivate it.
The idea of deactivating Instagram is a good choice if you have something important that needs attention or want to engage in anything productive. As deactivating does not erase your profile completely, your uploaded photos, videos, and stories, basically everything that you shared from your account, will remain out of sight from everyone as long as you wish.
---
Can You Deactivate Instagram and Get it Back?
Of course, you can. To get it back simply by logging in anytime.
To reactivate your Instagram account, all you need is to log in with your email id and password and you will get your old profile back. Recently Instagram algorithm has updated a lot and as per new modification, you are allowed to deactivate your IG profile once a week.
So, if you have already deactivated and then reactivate your account this week, you won't be able to deactivate it again until next week.
---
How to Deactivate Instagram Account Temporarily from Mobile
If you don't have access to a computer or laptop, then do not be concerned. You can easily disable your Instagram profile by using android mobile or iPhone. Just follow these methods step by step
Step 1:  Open a Browser to Log into Your Profile
Since you can't deactivate your account directly from the Instagram app, you need to open a browser through mobile and visit www.Instagram.com. After logging in, you will see your profile picture in the bottom right, click the picture, and then click the "Edit Profile" option.
Step 2: Tap to open the Edit Profile Section: 
In the "Edit Profile" section, scroll down and will see the option "Temporarily disable my account" at the end.
Step 3: Give a Valid Reason Why are You Disabling Your Account
After clicking Temporarily disable my account, a page will appear written "Hi (your profile name)" and "Keeping Your Data Safe" with short writing on what deactivating means and how Instagram emphasizes keeping your data safe.
Now, you will see a question "Why are you disabling your account". Select an option out of 10 and re-enter your password.
Then click "Temporarily disable account".
And there you have it! Your account is deactivated and your posts won't be seen from other profiles till you decide to open it again.
---
FAQs
Q1: Will I lose my photos and videos if I deactivate my account?
No, you won't. After deactivating your account, the uploaded photos and videos will be concealed from the public eye but will remain intact. And once you reactivate, you and your followers can see everything.
Q2: Can I disable my Instagram account through the app?
No, you can't. Open a browser and log into www.instagram.com and you will see "Disable my account" on the "Edit Profile" page. You won't find this "Disable my account" option by directly opening the app from mobile.
Q3: What is the difference between Delete and Disable?
Disable or deactivate (no matter how you say it) means your account will be invisible to people temporarily, but everything you shared will be unscathed. Whereas deleting means permanently removing your account with all shared/published content wiped out.
Q4: How long can I keep my account deactivated?
As long as you want. There is no exact time to reopen your account. But as per Instagram's new rule: you can disable your account once a week only.
Q5: Do I lose followers after deactivating?
No, you won't. But, if you are a public figure or influencer, and a lot of people follow you to see your content, then deactivation will affect your followers count. They will notice your absence and head to other influencers, in other words, you will lose your market.
---
Final Word 
Indeed Instagram is a great entertaining app for everyone. But the harsh reality is, it's a time-killer. Hours will be gone by scrolling the app. Sharing personal moments to get praise, comparing themselves to influencers' starry lives makes anyone, especially youngsters self-esteem low. 
So, it's high time to figure out how to smartly use Instagram and if needed then deactivate your account for a while. Live in that moment, not recording to upload.
---
Further Reading:
[7 Ways to Fix] Instagram 'sorry this page isn't available' message
[4 Ways] Fix suspicious login attempt Instagram
Fix Instagram account disabled for violating terms
[12 Ways to Fix] Instagram something went wrong try again later when posting
[Fixed] Instagram disabled my account for 30 days
---
Stay connected with us for the latest updates! Follow us on Telegram and Twitter to join our vibrant community and never miss out on any exciting content."