Instagram feed not refreshing?
Instagram Couldn't Refresh Feed On One Account?
If your Instagram feed isn't refreshing, you have landed on the right page. Here, we have explained all you need to know and how to fix it.
So, let's get started.
Instagram is a Meta (formerly Facebook)-owned social networking platform for sharing photographs and videos with your followers and engaging with the visual content of others.
It's a fantastic way to discover new artists and stay updated on the lives of those you like.
Instagram, being one of the most widely-used social media platforms, provides its users with a wealth of interesting options. The software works well most of the time, however it has some flaws.
You've found the right page if Instagram is giving you the 'couldn't refresh feed' issue. This post will show you exactly what to do to correct this issue and refresh your feed.
---
Why Instagram couldn't refresh feed on one account
Short answer: Your Instagram couldn't refresh your feed due to a variety of issues. It could your weak internet connection, an old version of your app, their server might be down, instagram cache might be full, wrong date and time, your activity might have been blocked or you would have downloaded bots. 
There might be a number of reasons why your Instagram feed isn't updating, including:
Reason 1: You have a sluggish online connection
Most likely, your internet connection is too sluggish or choppy to update your Instagram feed.
As a result, Instagram can't update your feed with the most recent photographs and videos. There are a number of potential causes for a choppy internet connection so be sure to read along.
---
Reason 2: You're using an outdated version of Instagram.
The 'couldn't refresh feed' problem is one of the many speed issues you may encounter while using an older version of Instagram on your device.
---
Reason 3: Server Issue
Unlikely, but possible, Instagram won't be able to update your feed if its servers are offline.
Instagram may be experiencing temporary service issues, so it's a good idea to check their other social media pages just in case.
Down detector is another option for monitoring service disruptions.
---
Reason 4: Full cache restricting Instagram feed
It's possible that you'll have speed issues on your smartphone if the Instagram cache files are already full.
Cache files are temporary files that are stored on your device by an application in order to speed up the loading time of web pages. These files are called "cache files."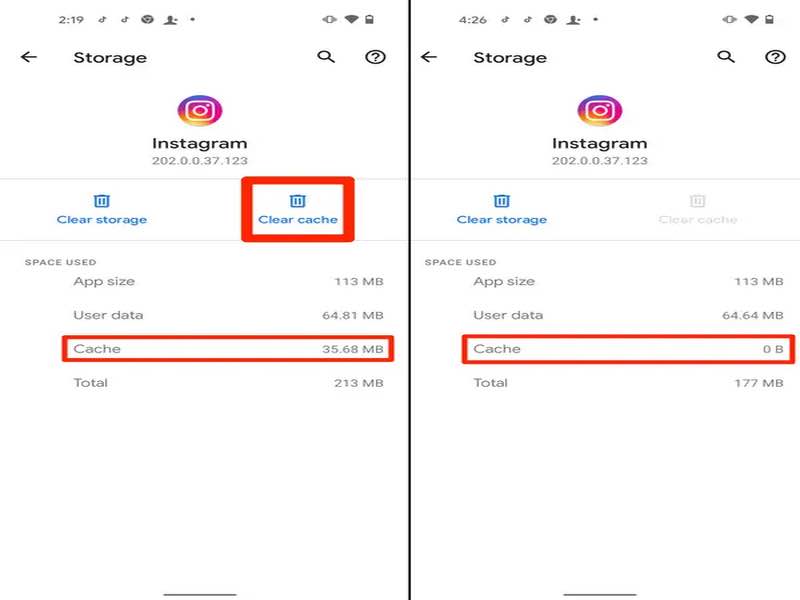 ---
Reason 5: You have the incorrect time and date
If your device's date and time aren't in sync with the actual date and time, Instagram may also show the 'couldn't refresh feed' issue.
This is due to the fact that if Instagram's server time wasn't in sync with your device's, the app would display an error message whenever you tried to refresh your feed.
---
Reason 6: Instagram has restricted your activity
The social media platform is known to keep tabs on its users and take action in response to any 'inauthentic behaviour.'
When your account is fresh and you quickly like, comment, or follow a large number of articles or users, this may occur.
---
Reason 7: You installed a third-party app
We are aware that Instagram Bots and other automated solutions might help you expand your audience and get more followers on Instagram.
Some instagrammers who had the same issue blamed the temporary suspension of their account on the usage of third-party apps.
Try signing out of all other applications to see if Instagram starts working again.
Keep in mind that you should never sacrifice quality for cost, especially when it comes to Instagram advertising solutions, since some less reputable services may violate your privacy.
---
SEE ALSO: 
7 Ways to Fix Instagram Videos Not Playing/ loading
[5 Ways] Fix instagram feed not refreshing but stories are
---
How to Fix Instagram keep saying couldn't refresh feed
If you are having trouble refreshing your Instagram feed, try one of the following solutions:
Method 1: Make sure you're connected to the internet.
First you should check that your internet connection is stable and fast enough for your needs.
If you're using WiFi or mobile data, ensure a solid connection. Just go to any website in your browser to see whether your internet is working.
It's likely your internet connection is at blame if it's taking too long to load. The speed of your internet connection may also be tested by visiting Speedtest.
Try refreshing your Instagram feed again, and if that doesn't work, go on to the next approach.
---
Method 2: Sign out of Instagram and then back in
If you're having trouble accessing Instagram, try logging out and back in again. Please use the following procedure to sign out of your account on your mobile device.
Step 1: Launch the Instagram app.
Firstly, go launch the instagram application.
Step 2: Choose the option labelled "Profile"
Then, in the drop-down menu that appears, choose the option labelled "Profile."
Step 3: Go to the Settings menu and scroll down.
Just go to the Settings menu and scroll all the way down to the bottom of the page.
Step 4: Exit your account
To exit your account, go to the main menu and choose the Log Out link.
Simply re-entering your login details will get you access to Instagram's new feed.
---
Method 3: Refresh Instagram by erasing its cache
From the settings menu on your smartphone, go to the 'Apps' section and then choose 'Instagram.'
Here, search for the option that says 'Clear Cache,' and when you find it, hit it to delete all of the cache files that Instagram has stored on your mobile device.
When you delete the cache for your Instagram account, the app will need you to log in again. Consequently, before you delete the Instagram cache, ensure that you are familiar with your login details.
---
Method 4: 'Your Actions' might have been blocked
As was previously discussed, Instagram will flag your account if you do too many actions with it in too short a period. Temporarily, you will also lose access to some features of your account.
This often occurs when you use automated tools or services to artificially increase your Instagram following.
Completing your profile information and signing in from a different device are both fast remedies you may attempt.
---
Method 5: Set the date and time to automatic.
As was said before, it is conceivable that the content of your Instagram feed may not refresh if the time and date on your phone are not kept up to date.
You need to check that your device is configured to automatically update the time and date whenever it connects to the internet.
---
Method 6: Force a reboot of the gadget.
There is also the option of restarting your device, which, in most cases, will fix any problems that you are now encountering.
Therefore, if the issue of 'could not refresh feed' continues to occur after restarting the phone, you might try reinstalling the program.
When you keep your finger pressed on the power button of your smartphone, a menu will appear, from which you may choose the option to reset the device.
You may force a restart on an iPhone or Android device by pressing and holding the power button and the home button simultaneously for around three seconds.
After that amount of time, the screen will go black and the brand's logo will appear on the screen.
---
Method 7: Instagram needs an upgrade or reinstallation.
You may find Instagram by searching for it in either the Google Play Store or the Apple App Store (iPhone).
Check to ensure that the app is running the most recent version. In the event that it isn't already, choose 'Update' to get the latest current build.
You always have the option to reinstall Instagram on your mobile device in case the last attempt was unsuccessful.
---
Method 8: Increase Instagram's storage capacity
Instagram lets you limit how much data the app may consume in a certain time period. If you go over your monthly data cap, the app stops letting you upload or view media.
Instagram's data caps, however, are upgradable in-app. You may change your account information by selecting 'Profile,' 'Settings,' and 'Account' from the menu bar.
Increase the cap by navigating to "Mobile/Cellular Data Usage" and tapping on it.
---
Method 9: Contact Instagram's customer service
If you've tried everything above and still can't get Instagram to operate, your only option is to contact Instagram's support staff. Instagram has to be notified of this problem; here's how to do it.
Step 1: Launch the Instagram app.
Launch the Instagram app while using the same account that's giving you trouble.
Step 2: Click the dots to access your profile.
Click the three vertical dots in the upper right corner to access your profile settings.
Step 3: Access the Help menu through the Settings.
The next step is to access the Help menu through the Settings menu.
Step 4: Click the "Report a Problem" link.
Afterward, click the 'Report a Problem' link and explain the situation in detail. Just send it in.
The Instagram staff will contact you once they have received the complaint and will provide actionable feedback on how to resolve the problem.
---
Conclusion
The problem with couldn't refresh feed might appear for Instagram users for a variety of different reasons; however, a poor internet connection is by far the most common cause.
We anticipate that you have been successful in resolving the issue at hand with our assistance.
If you are still experiencing problems, make a request for assistance to Instagram, and you will quickly be able to get caught up on all the most recent posts.
---
Further Reading:
(4 Ways) Fix: Instagram Reels bad quality after Upload
(13 Reels Tricks) Instagram Reels getting No Views (2022)
How to Fix Instagram two-factor authentication not working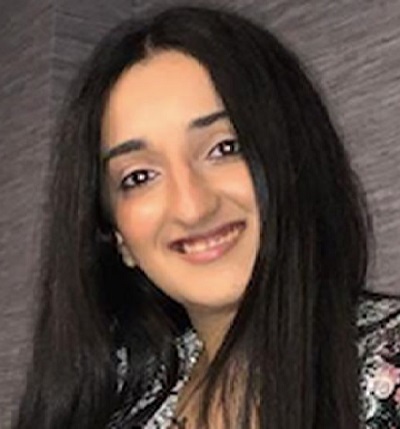 An aspiring psychologist, Bhavya is in love with technology, sports, and social media. Writing is her passion and solving people's queries through her guides on AndroidNature is her hobby!