Is your Instagram not showing who viewed your story?
If your Instagram is not showing who viewed your story you have landed on the right page. Here, we have provided the reasons why it may happen and how to fix it.
So, let's get started.
Instagram now has an in-app feature called "Story." It stimulates interaction amongst a large number of users by giving them the ability to submit a variety of photographs and videos. Instagram stories, in contrast to postings on an Instagram feed, are deleted after twenty-four hours.
On the other hand, individuals also have the choice to feature the tale on their own Instagram profiles. The most popular component of the Instagram mobile app is undoubtedly its Instagram stories.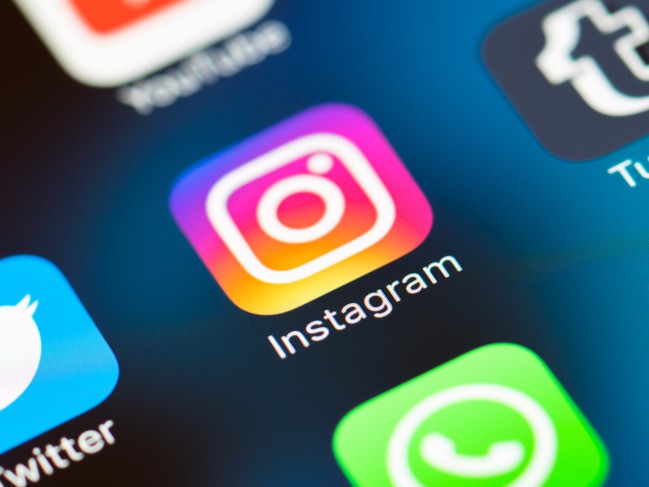 Story viewers may quickly navigate through a variety of different stories, while Instagram story authors take pleasure in watching their audience grow.
However, in recent times, a number of users have reported that they are unable to see view counts and the identities of others who have viewed their Instagram stories.
Following this post, you will find responses to any queries you may have had regarding Instagram stories and views.
---
Why can't I see who viewed my Instagram story?
Short Answer: You can't see who viewed your Instagram stories because you are using an outdated app, there is a bug in the Instagram app, your internet connection is slow, or your account has been suspended,
We are currently living in an age dominated by social media, during which most people like flaunting their possessions online and sharing content with their friends and followers across a variety of social media platforms.
Instagram has shown to be an excellent platform for carrying out these activities. People are continuously posting their experiences, and anyone who follows the account will typically see each of the updates as they are made.
There have been a few complaints voiced in recent times regarding how it is impossible to determine who has watched the most current stories that have been uploaded.
People have been concerned as a result of this, and as a result, they are attempting to determine how they might find a solution to errors of this nature that keep occurring.
This may be a very irritating experience, especially if it occurs at a time when you want your followers to view what you have on your stories and they are unable to do so.
You might not be able to see who has seen your Instagram story for a number of different reasons. The following are the reasons why you are unable to access view counts on Instagram Stories:
Reason 1 – Instagram glitch
The picture and video sharing service that is owned by Meta is susceptible to bugs, just like any other application, and these bugs can cause the program to hide information about who has viewed your Instagram Story.
---
Reason 2 – Outdated app
When an application is not maintained up to date, there is a greater chance that bugs may attempt to create difficulties. Therefore, you should make sure you have the most recent updates installed.
---
Reason 3 – Poor Internet Connection
It's possible that the root cause of all of this is your internet connection. If you are aware that the reliability of your internet connection is poor, then you will need to take action to address this problem.
---
Reason 4 – Your account might be under suspension
One of the reasons why you can't see who visited your story is if your account is suspended. This occurred as a result of complaints made by other users, and the Instagram team's review of your profile revealed that you had violated their policies.
---
How to Fix Instagram not showing who viewed my story
There is a way out of this predicament, and although it may be frustrating, there is a solution. All you have to do is follow the protocols, and we have already done that for you.
We have included a list of easy procedures that you need to perform in order to fix the difficulties with who viewed your Instagram story. Aside from these fixes, there are many more applications that can tell you who has visited your Instagram.
Method 1 – Restart your phone
When you open the Instagram app on your mobile device and realize that you are unable to read your stories, the first thing you should do is restart your mobile device.
This is really basic technological know-how that may be applied in the process of diagnosing problems. When you put it to the test, it will almost certainly succeed.
After you have restarted your phone, open the Instagram app to see whether it is operating correctly and see if it has been fixed.
---
Method 2 – Update Instagram
By upgrading your Instagram app, you may also resolve view problems that you may be experiencing with Instagram stories. This is how to successfully complete the task.
Step 1- Search for Instagram on the Google Play store or the Apple App Store if you are using an iPhone. Instagram is available on both platforms.
Step 2- Check to see if there is a newer version available.
Step 3- If you have already done that before the issues started showing up, launch Instagram again after installing the update.
Try using the web version of Instagram if you're having trouble upgrading your regular account there. Make sure that you are constantly operating with the most recent version of any program that you use.
---
Method 3 – Clear the App Cache and Data
You may have discovered in the step before this one that the problem with the Story view count is, in fact, caused by the Instagram app that is installed on your mobile. In such a scenario, deleting the app's cache and data is a viable solution to the problem.
Sometimes, and especially when these cache data are consuming a substantial percentage of your memory, they can hinder some program functionalities. This is especially true when you have a lot of other things going on in your memory.
As a result, taking this step assures that the application is clear of any problems that can prevent the view count on your Instagram Story from updating.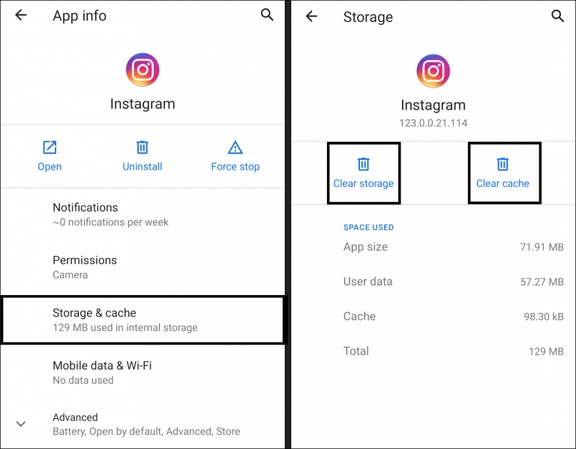 Android
Step 1- To begin, launch Settings.
Step 2- After that, select App & notification by tapping on it.
Step 3- After that, choose Instagram from the list of applications that are presented to you.
Step 4- After that, select the Storage & cache option.
Step 5- After that, you should first select Clear Cache from the menu, and after that, you should select Clear Storage.
iOS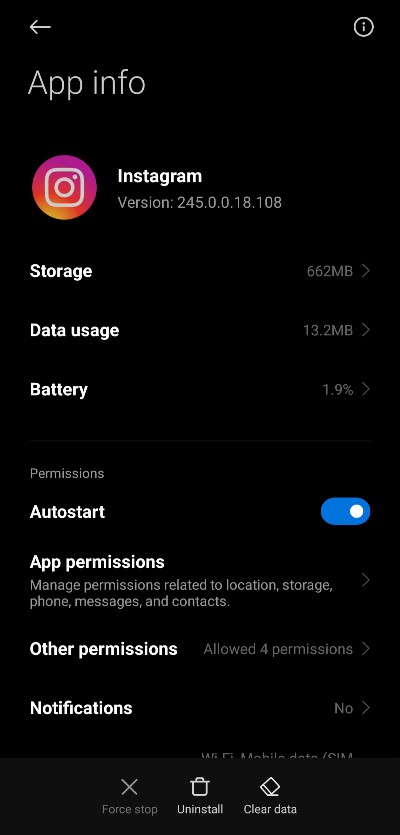 Step 1– Select General from the menu on your device
Step 2– From the options, locate the Instagram app and open it.
Step 3– When you've located what you're looking for, choose it by clicking the Offload button. You also have the option to delete the program by selecting the "Delete App" option.
Step 4– After deleting the application, you will be able to reinstall it at a later time.
---
Method 4 – Uninstall and Re-install Instagram
Reinstalling the Instagram program on your mobile device is another straightforward option that may be used to good effect. This approach is a kind of continuation from the step before it, and it is frequently the one that results in better outcomes.
Performing a complete reinstall of the Instagram app on your smartphone will, in essence, delete all of the files associated with the Instagram app, including those that have been damaged. All of this prior to installing a fresh copy of the application!
Having stated that I will now walk you through the processes of reinstalling Instagram on your mobile device, which are as follows:
Android
Step 1- To begin, you need to delete the Instagram app from your device. You may do this by long-pressing the selection menu or by going into Settings.
Step 2- After that, click the Uninstall or Remove App button.
Step 3- As the last step, you have the option of restarting your smartphone or proceeding directly to the Play Store to install the Instagram app.
iOS
Step 1- The first thing you need to do is tap and hold the Instagram icon on your home screen.
Step 2– After it has been shaken, click the "x" to delete it and remove it.
Step 3– The next step is to go back to the Apple Store and reinstall the app.
---
Method 5 – Contact Customer care
If you've tried everything and nothing has worked, you may get in touch with Instagram's customer care to report the problem you're having with the app.
It should be fixed in less than twenty-four hours, at which point you'll be able to return to see your views. There may be instances when you are required to answer a few questions in order to repair your account and get it functioning again.
When anything like this happens with a program, the best course of action is to get in touch with the support team as soon as possible before attempting to solve the issue by any other means you can think of.
If you have an issue, the support staff will be able to provide you with the best advice on how to repair it.
---
FAQs
Q1- Why is Instagram not showing all my story viewers?
This may also occur if the cache in the phone memory becomes full; in this case, you will need to exit the app, clear the cache, and then resume the program.
---
Q2- Can someone view your story without you knowing?
To see an individual's Stories in an anonymous manner on websites such as Insta-Stories, you need to enter simply the user's name. However, if the content is private, there is no way for you to access its contents.
---
Final Words
At last, you should now be able to see some of the primary causes for why you are unable to read your Instagram stories, as well as some potential remedies to this problem.
Use the methods provided in this guide to correct any mistakes that may have occurred in your Instagram stories. We wish you luck in resetting your Instagram stories to their previous state and hope that this helps.
---
Further Reading:
How to Fix can't connect Instagram to Facebook 
Instagram Couldn't Refresh Feed On One Account [9 Fixes]
7 Ways to Fix Instagram Videos Not Playing/ loading
[5 Ways] Fix instagram feed not refreshing but stories are
Technical writer and avid fan of cutting-edge gadgetry, Abhishek has authored works on the subject of Android & iOS. He's a talented writer who can make almost any topic interesting while helping his viewers with tech-related guides is his passion. In his spare time, he goes camping and hiking adventures.