Can't connect Instagram to Facebook?
If you can't link Instagram to Facebook, you have landed on the right page. Here, we have explained how to fix it.
So, let's get started.
Instagram is one of the greatest social media apps out there currently. It has a vast number of users, and is therefore, helpful in establishing quite a lot of interaction. Users can post unlimited number of videos, Reels and pictures in order to gain popularity or connect with the people who follow them.
However, there is another social media app that is larger than Instagram, and it is the Facebook. Being one of the oldest and largest social media apps by the Meta company, that was once the Facebook company itself. Nearly all the users from the era where Instagram was not so much popular had to have Facebook accounts.
This is why we are going to talk about how to connect Instagram to Facebook, why it is not connecting and how to fix this issue. You can also look at others Instagram issues and their solutions like 7 Ways to Fix Instagram Videos Not Playing/ loading.
---
Why do we need to connect Instagram to Facebook
As mentioned earlier a lot of Facebook users have migrated to Instagram because of the popularity and the change in the type of users operating Facebook. Instagram is more teenagers and young generation oriented, thus, a good reason for migration.
Still users who have been on Facebook might consider linking it to one for multiple reasons. First of all linking Instagram to Facebook makes it easier to log into your account. If you have Facebook logged in on your phone already, your linked Instagram would self log in without the need for a password.
Secondly, if you connect your Instagram account to Facebook, you have the advantage of your users easily finding and accessing your Instagram in recommendation tab from Facebook.
Users also get the option to share posts to both accounts linked even if you're posting on only one account currently. This makes it easier to post content to all the connected accounts.
Apart from this it also helps in representing your Instagram account in your Facebook bio, make it a good way of adding all your social information and accounts in one place.
Users who forget the password for their Instagram account also get the option to log in via messenger or Facebook in case they are unable to remember or reset it.
Lastly, a unique new feature that allows Instagram and messenger users to cross message each other through the other app is also a great feature to use. Imagine being able to Converse with a friend who is on messenger through Instagram!
So due to these features, no wonder users would like to connect Instagram to Facebook as soon as they can.
---
Why can't I connect my Facebook page to Instagram
Short answer: You are not able to connect your Facebook page to Instagram because of poor Internet Connection or an invalid Facebook page name.
There could multiple reasons for why you are unable to connect your Facebook page to Instagram.
Reason 1- The account does not exists
If your Facebook page was deleted, or was banned, or you were simply putting the wrong address, it could lead to this. Instagram would most likely verify and let you know if an account cannot be added, but the error would still be there.
---
Reason 2- Bad internet connection
Apps fail to work properly or serve requests if the internet connection is bad. If you are running Instagram on a slow internet connection, Instagram would fail to do specific works for you, specially the ones that include privacy or security protocols.
Adding a user account or page from another social media is often treated under privacy protocol and treated seriously.
---
How to connect Instagram to Facebook
Connecting Instagram to Facebook is no big deal. For users who have been using either Instagram or Facebook for some time, and have gone through the settings atleast once would already guess how to do it. But even if you don't, our guide has got you covered!
The steps to connect Instagram to Facebook are:
Step 1- Open Instagram and log in using your credentials.
This method can be achieved on Instagram web, Android or iOS app as the method are the same.
Step 2- Click on the person icon or your profile picture.
The profile picture is located on the bottom right side of the app or the screen. Click it would take you to your profile section.
Step 3- Click on the three horizontal lines on the top right side of the screen.
This should open a group of options including the Settings and a cog wheel icon next to it.
Step 4- Click on the 'Settings' option.
The Settings option would present a variety of options such as Profile, Privacy, Security, Ads, Account and so on.
Step 5- Click on the 'Accounts Center' link.
The Account Center link is below these options and highlighted in blue text.
Step 6- Click on 'Add Facebook account'.
This step would allow you to add your desired Facebook account to your Instagram.
Step 7- Fill in and verify your Facebook credentials to proceed.
So, by these step you can easily connect Instagram to Facebook account.
---
How to unlink or delete Instagram account from my Facebook
The methods involved in this process are similar to the one we discussed above with only a slight change in the last step. However, we will discuss it again in short for your convenience.
Step 1- Click on your profile picture on the bottom right side of the screen.
Step 2- Click on the three horizontal button on the top right side of the screen.
Step 3- Select 'Settings' from the menu.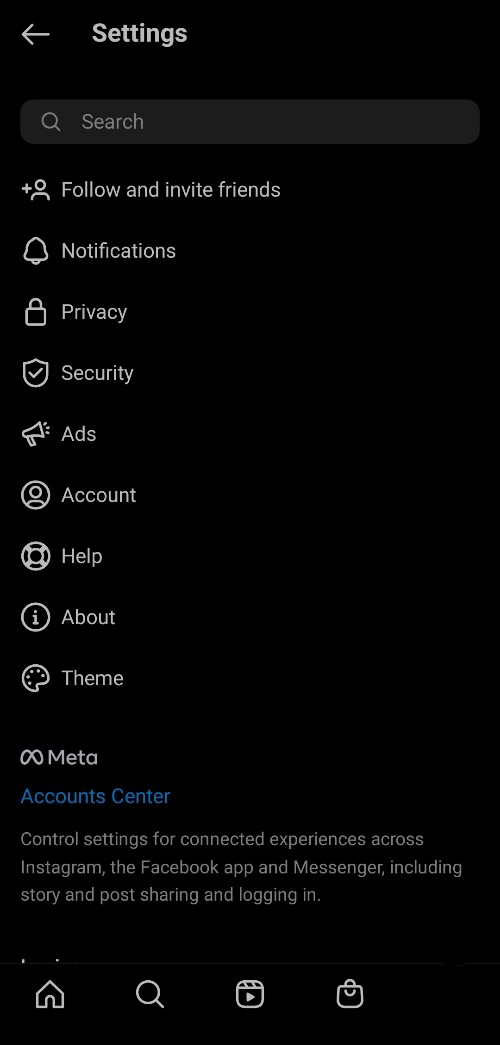 Step 4- Click on the 'Accounts Center' at the bottom.
Step 5- Tap on your username.
Step 6- Determine and click on the linked account you want to remove.
Step 7- Click on 'Remove from Account Center'.
Step 8- Click on 'Continue' then Delete [Username].
This way, you can easily remove the connected or undesired Facebook account from your Instagram in case you have stopped using it or forgot the password.
You can also contact Instagram customer support to help you out in case you are unable to remove an account.
---
How to Fix cant connect Instagram to Facebook
Fixing can't connect Instagram to Facebook issue only requires taking care of some small things.
Method 1- Ensure you have good and stable internet connection.
If your internet connection is failing, reboot your Wi-Fi or put your phone on airplane mode. This depends on where you are accessing the hotspot from. If the problem still persists, you can try calling the customer service or your internet connection provider and tell the issue.
They would most likely solve the issue or ask you to wait if some maintenance work is going on.
---
Method 2- Ensure the username or link to the Facebook account is correct.
This is a crucial step as you do not want to encounter that frustrating moment where you are doing everything right but failing only to know one of letters were wrong. Recheck and proofread whatever info you input before letting Instagram confirm and add it.
---
How to Fix Instagram Share to Facebook Stopped Working
Another similar issue users face with this is how to fix Instagram share to Facebook stopped working. Apparently, when users connect their account together they get an option to post the same content to their other connected accounts with just a tap.
But there might be cases where you would be unable to do the same. This might be because your account has not been linked or has been unlinked.
Solution-Go to the 'Accounts Center' located at the bottom of the Settings menu Of the Android Instagram app and delete your Facebook account from the linked accounts section. You can use the method mentioned above to do it.
Afterward try adding and verifying the Facebook account again. It should work if the connection is successful. Instagram might also notify you if in some cases you would be unable to add a Facebook account or page. This includes banned pages that violated terms and conditions set by Facebook or Meta.
---
FAQs:
Q1- Can I only add a single Instagram account to my Facebook profile?
No there is no restriction on adding an Instagram account to your Facebook profile. Users can add as many as they like. These Instagram accounts would be then notified and recommend to the user's friends on Facebook and so on.
---
Q2- How to contact Instagram customer support if I am still not able to solve it?
Instagram customer support can be contacted via the help center of Instagram. You can access Instagram help center for all kinds of issues and glitches by clicking here.
---
Final words:
Instagram is a great app to use and thus, the need for connecting it to your Facebook account for whatever reason, increases by a lot. This article covered why the issue of connecting Instagram to Facebook occurs, how you can fix among other small but significant topics.
---
Further Reading:
[5 Ways] Fix instagram feed not refreshing but stories are
(4 Ways) Fix: Instagram Reels bad quality after Upload
(13 Reels Tricks) Instagram Reels getting No Views (2022)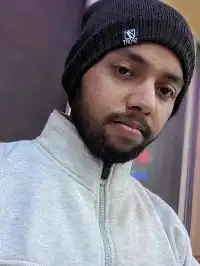 For someone who is a Medical School student, you certainly did not expect me to be here. But here I am, due to my fondness for technology, games and science. There is just something really sweet about technology that has helped in binding us together, so it is not surprising that I love to talk about it. And with the same technology, you could connect with me easily, so feel free to!