If there is a problem saving your profile on Instagram you have landed on the right page.
Here, we have provided the reasons why it may happen and how to fix it.
It is difficult to imagine what life would be like in this day and age without the internet and other forms of social media.
Even though there are many various platforms to choose from, the ideal one would be one that not only lets us interact with new people but also lets us share not just our thoughts but also the visual material we create.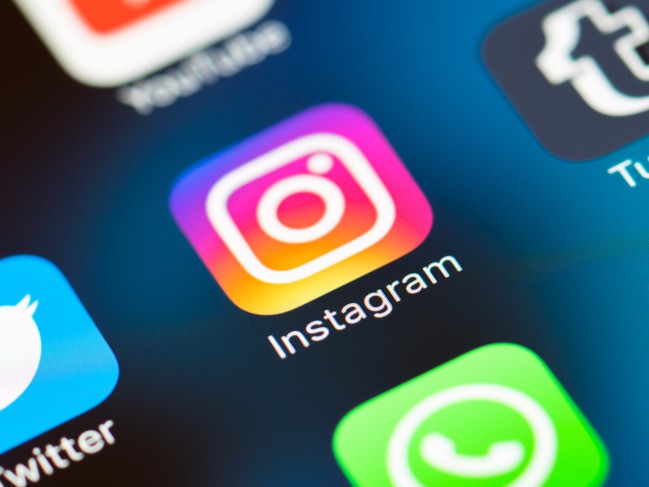 Instagram is often regarded as the most effective social media program currently available for this purpose.
Due to the fact that there are about one billion active users, the developers have implemented highly stringent community norms in order to give users a secure and risk-free environment.
As a consequence of this, individuals find up having to cope with a wide array of problems without being able to identify what caused them or how to solve them. One example of this kind of error is there was a problem saving your profile Instagram.
---
Why is Instagram saying there was a problem saving your profile?
Short answer: Instagram says it couldn't save your profile because the servers are down, your internet connection is terrible, you don't pass the Instagram safety check, or you're using an old app.
When using Instagram, you will inevitably come across a number of issues for no discernible reason. The application servers having to deal with a high volume of user traffic is the primary source of the issue.
In addition, we would not be surprised if the issue was only experienced for a little period of time before disappearing on its own. On the other hand, the message "there was a problem saving your profile" is not actually a serious issue on Instagram.
Although the problem is not going to last forever, you will have to devote some of your own time to looking for a solution to it.
But don't fret as you're not alone! A number of Instagram users had to deal with the same issue, which resulted in them being unable to make any modifications to the information included on their profiles. If you have a business account, the situation is even direr.
Reason 1 – Server down
The first thing you should do is check to see if Instagram is having any problems since it's possible that you won't have to spend any more time trying to figure out the problem yourself. It's possible that the Instagram server is down, which is why the app isn't saving your Instagram profile.
---
Reason 2 – Poor internet connection
On Instagram, this is one of the key factors that contribute to the occurrence of the error notice "there was an issue saving your changes." Many things can go wrong if your Internet service is interrupted, whether temporarily or permanently.
---
Reason 3 – Instagram safety check
Another reason you could have to deal with the mistake on Instagram is because of this. The reason why you were unable to successfully save your profile is that you entered a character or a word that does not pass Instagram's safety check. There is a possibility that the message will also display on your screen if there are links to your profile on other sites.
---
Reason 4 – Outdated app
When the Instagram app you're using is too old, the platform is certain to malfunction, and one of the symptoms of this is the appearance of an error message stating "there was an issue saving your changes." Simply updating your program by visiting the Play Store or the Apple Store is all that is required to resolve this issue.
---
How to fix there was a problem saving your profile on Instagram
Because there are so many different scenarios in which the problem may arise, there are also a wide variety of potential remedies. You are in luck because each of these topics has been thoroughly addressed by us. What exactly are you looking forward to? Proceed to the next part of the article!
Method 1 – Switch network type
if you discover that your device is only receiving weak internet signals, then you should change the type of network you are connected to. Switch to utilizing mobile data if you are connected to Wi-Fi at the moment.
To accomplish this, please proceed as follows:
Step 1- To get started, launch the app labeled "Settings" on your mobile device.
Step 2- After that, navigate to Wi-Fi.
Step 3- To disable Wi-Fi, turn off the toggle that's next to it.
Step 4- Return to the previous screen and choose Cellular.
Step 5- Finally, make sure the switch for Cellular Data is turned on.
Either restart your modem or get in touch with your internet service provider if the issue is related to the network service you are using.
---
Method 2 – Restart Device
If the problem is not with the strength of the internet connection, the Instagram error "there was an issue saving your changes." may be caused by technical issues with your device. Please try again later. The vast majority of the time, a straightforward restart is all that is required to get rid of the aforementioned flaws and errors.
---
Method 3 – Update the Instagram app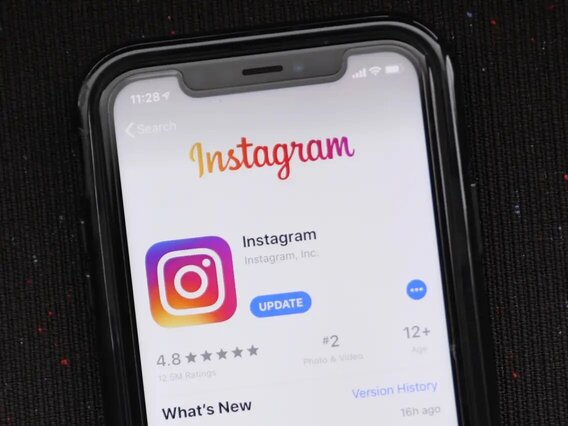 It is common knowledge that out-of-date software often includes a great number of errors. In addition, when a problem with an application receives a large number of reports, the developers investigate the issue. After that, they will roll out the official patch in the form of an update.
For this reason, it is strongly suggested that you always maintain the Instagram app that you use updated. You may do the update manually if you follow these instructions, despite the fact that the majority of users have the auto-update option set.
Step 1- Visit either the Google Play Store or the Apple App Store, depending on the type of device you have.
Step 2– In the box labeled "Search," type "Instagram."
Step 3– If you look to the right of the Instagram app and see a button labeled "Update," it indicates that there is a newer version of Instagram that you may download.
---
Method 4 – Clear Instagram Cache
It is essential that we are aware that apps create cache when we make use of them. The data will be stored in these cache files so that it may be processed more quickly in the future. However, if an excessive amount of cache is built up, the app may become unresponsive in the middle of the tasks or it may experience some other kind of error.
Because of this, it is strongly suggested that you clear the cache anytime you come across Instagram. There was an error in saving your profile. Please try again. If you own an Android smartphone, you may accomplish this task manually by following the procedures outlined below:
Step 1- To begin, you will need to open the Settings app 
Step 2- Next, head on over to Apps.
Step 3- Instagram may be found by scrolling down and selecting it.
Step 4- Once there, select the Storage option.
Step 5- At the very bottom, you will notice the options to Clear cache as well as Clear data.
On the iPhone, you do not have the option to delete cache for individual programs; however, you do have the ability to offload apps that you do not intend to use for a certain amount of time.
To accomplish this, please proceed as follows:
Step 1- Launch the Settings app to get things going.
Step 2– The next step is to navigate to General and choose iPhone Storage from the menu.
Step 3- After arriving at this location, pick the application you wish to offload.
Step 4- To offload the app, tap the option that appears.
---
Method 5 – Use Instagram web
When it appears that nothing can get rid of Instagram, try these If you keep getting the There was an Error Saving your Changes," issue on your app, you may think about utilizing the web-based version of Instagram instead.
It functions in a manner that is analogous to the application; however, you won't see the same notice unless the problem is caused by Instagram servers.
---
Method 6 – Instagram Support
Sending an error report to Instagram support should be done only as a last option because it is highly unlikely that any of the procedures described in the previous paragraphs would be successful.
---
Final Words
Before you can fix the error message that says "There was an Error Saving your Changes," you need to figure out why the system behaves in such a peculiar manner in the first place.
We have completed the task for you in the list that is located above; all you need to do is give them a go-to cure for the issue. Please make an effort to show your appreciation for this post by sharing it with others so that we can get our message out to a wider audience.
---
Read more:
Fix: Instagram face recognition not working
Why does Instagram not show when last active
How to Fix Instagram white screen [7 ways]
Couldn't refresh my feed on Instagram am I blocked?
Technical writer and avid fan of cutting-edge gadgetry, Abhishek has authored works on the subject of Android & iOS. He's a talented writer who can make almost any topic interesting while helping his viewers with tech-related guides is his passion. In his spare time, he goes camping and hiking adventures.