We discuss the various issues related to Hisense TV ranging from sound issues to brightness issues. And today, we will be addressing one of the most asked queries about Hisense TV, that is, 'No Signal' and HDMI problems.
HDMI is one of the ports in the Hisense TV which is used to input both audio and video from a different source, say – Roku TV or Blu-Ray player.
There can be many reasons why your Hisense HDMI is not working and throwing a 'No Signal' error. Here, find the possible reasons for this issue along with a detailed guide to find solutions to fix 'No Signal' error on Hisense TV.
Why does Hisense TV say 'No Signal'
Quick Answer: Hisense TV 'No Signal' issue occurs because the input device shows an error or it is unsupported, there are issues with the HDMI cable, the TV's HDMI port has problems, or there is a software issue with the TV.
---
Fix: Hisense TV HDMI not working (Roku TV)
Method 1: Check if input device is working fine
The first and foremost step when your input device (like Roku TV) is not working should be to check the power light on the device. Check if your device is receiving power and is working fine.
If the power light is not on, then there is some problem with your input device. Check if it's receiving enough power from the supply outlet. Try changing its supply outlet. Or get your device checked once.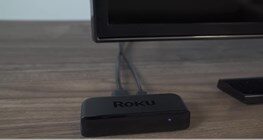 ---
Method 2: Re-plug the input device
Sometimes unplugging the input device and plugging can get the signal back. If you are using a Roku TV device, you can perform a reboot to fix this issue.
Unplug the device from the power source, unplug the cables, and leave it undisturbed for a few seconds. Now plug it back in and see if it is working. Remember to plug it back in carefully and to the correct input ports.
This method might have fixed any minor issues, but if the issue pertains, we will suggest you proceed with the next step.
---
Method 3: Check the input source connection
Now that you have checked that your input device is working as intended, it is time to check if your Hisense TV is receiving the input source signal.
There are a few things that you need to check.
First, check if you have connected cables to the correct port on your input device and the output device (TV).
 You can check the input source of your TV by pressing the input or source button on your remote. If you don't have a direct button, then open settings and find the input source.
Make sure to choose the HDMI port correctly. You can also switch the HDMI port and check.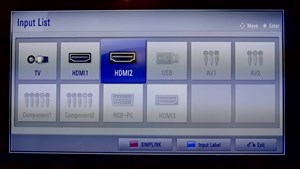 Secondly, check if the HDMI ports on your Hisense TV and the input device (Roku TV) are working fine.
You generally have multiple ports on your TV, and you can try checking the different ports.
---
Method 4: Try a different HDMI cable
Firstly, check if the cables are firmly connected to your television set. Even if HDMI ports on both devices are working fine as intended, you might see issues with your HDMI signal if you are using a faulty HDMI cable.
Always use a high-quality HDMI cable. Sometimes, poor-quality cables can invite interference issues as well. And poor quality cable wears out quickly if you perform multiple plug-unplug cycles or bend it a lot to pack-unpack.
---
Method 5: Contact Hisense TV Support
Well, the methods provided above might have fixed the issues with the HDMI not working issue with the Hisense TV. But, if the HDMI issue pertains, it will be a good idea to contact Hisense TV support and ask them for assistance.
You can call Hisense TV support at – 1.888.935.8880
Support Hours –   MON – FRI: 9 AM – 9 PM EST
SAT – SUN: 9 AM – 6 PM EST
---
SEE ALSO: [7 ways] Fix TCL Roku TV HDMI No Signal
---
Fix: Hisense TV no signal
Method 1: Power cycle your television
This should be the first method when it comes to solving any issue related to television. It usually fixes the minor problems of the television.
Step 1: Turn off your TV set
Turn off your TV using the power button on your remote first. Now turn it off from the main supply outlet. Make sure you can't see the power indicator light on your TV.
Step 2: Unplug the power cord of the TV
You can choose to unplug the power cord, either from the back of the TV set or the wall outlet according to your convenience. Remember to check before unplugging the cord that the switch is off or disconnected.
Step 3: Hold the power button for 3-5 seconds
It drains residual power left on your device. This will help your TV get a fresh start and disconnect from every possible connection.
Step 4: Reconnect the power cord after a minute
Here show some patience. Insert the power cord at least after 60 seconds. Allow your television to cool down. Sometimes the television exhaust due to continuous working for long hours. Now carefully connect the power cord back to the place it was connected before.
---
Step 5: Turn on the television
After connecting the cords correctly now plug them into the main power outlet in order to turn on your TV. Wait for 2-3 minutes. Let it initialize properly.
---
Method 2: Check the input source selected
Check if the Input device connected to your television is inserted into the right HDMI port. Check if the Roku or any input device is connected to a working port. If the connection cable is inserted in HDMI 1, then on your TV, HDMI 1 input should only be selected.

---
Method 3: Reset your television
This should be the last method while fixing any issue, as it erases the data and settings set manually. You can't retrieve those settings after the factory reset.
You will find your television with default or factory settings. However, this method more or less always solves the issue occurring on television. Now let us see how you can reset your Hisense TV.
Step 1: Press the menu button
Press the menu button present on your Hisense remote. Now open settings.
You will see a different window on your screen. Navigate down the cursor and highlight the required option. Press OK or select to confirm it.
Step 3: Select Self-Diagnosis
Under the support menu tab, find and use your arrow buttons to select the required option. You will find many options but highlight Self Diagnosis.
Now choose the Reset option in order to reset your television to default or factory settings.
Step 5: Enter the security pin
As soon as you click on reset, a security pin is asked. Security pin plays a crucial part when it comes to a television's security. It should be a 4-digit pin that needs to be entered on your television. If you have set security then go ahead and enter it.
If not then, enter 0000 as it is the default security pin.
Step 6: Confirm your decision
A dialogue box will appear on your screen asking you to confirm the decision. Press on yes and the reset will start in a few seconds.
---
Hope the article helped you fix your signal problem. You can further contact customer support for doubts.
---
Further Reading:
How to Fix my Hisense TV turns on then off immediately (6 Ways)
How to control Hisense TV without Remote
How to screen share to Hisense TV (iPhone & Android)
How to jailbreak Hisense Smart TV
Fix Hisense TV freezing, buffering, crashing