If your Tinder shows error code 40341 you have landed on the right page.
Here, we have provided the reasons why it may happen and how to fix it.
Tinder is without a doubt one of the largest and most popular online dating applications available throughout the world. The software is incredibly user-friendly, and its swipe-based matching method has been adopted by the vast majority of dating applications now available on the market.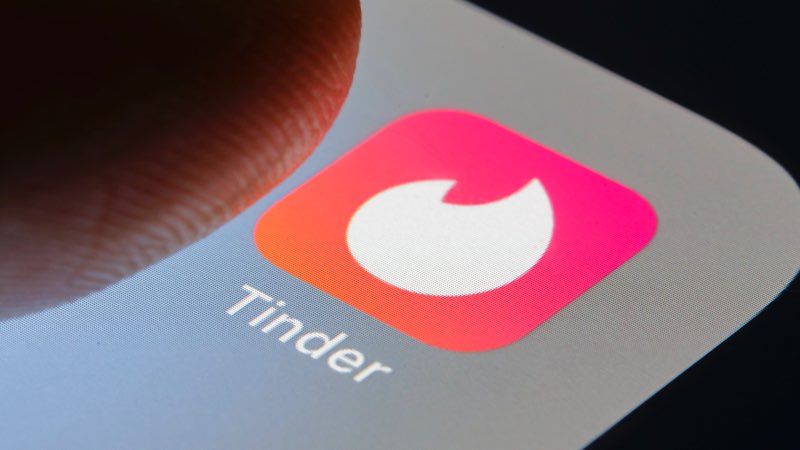 Tinder is widely regarded as one of the most successful dating applications; however, this does not mean that it is free from faults and other problems.
The "Tinder error code 40314″ is one of the issues that you are likely to come across when using Tinder. When you attempt to use a function inside the application or when you are viewing profiles on your page, you will get this notice.
In light of the recent "tinder error code 40341" reports, we have decided to compile a comprehensive guide on resolving this issue.
---
What does Tinder error code 40341 mean?
Short answer: Tinder error code 40341 may be caused by network connectivity issues, the use of Facebook to log into Tinder, being connected to a VPN, or the app being outdated. Problems with the cookies and the cache
When we receive an error notice on Tinder, the first thing that comes to our minds is that we must have broken the privacy policy in some way, which is why we are having problems.
There are several possible explanations for why you are seeing the error notice, and there is a very strong likelihood that it is not due to something that you have done incorrectly on your end. Problems of a technical nature are quite prevalent, and anybody might be affected by them.
If you are a user of Tinder, there is a possibility that you will run into an issue involving the error code 40314. To tell you the truth, the signs are not in the least bit inviting for anyone who starts using swipe cards out there.
Some users have hypothesized that irregularities in network connectivity are the root cause of this type of problem. At the same time, there are others who think that it is related in some way to either the official server of the application or the data that is saved on the user's device.
Let's take a look at some of the most likely explanations for why you are receiving this message:
Your connection to the network is very unstable.
You are experiencing issues with the server connection because you are using Facebook to log into Tinder.
You are connected to the VPN, but it isn't functioning correctly.
Your application is not currently updated to the most recent version.
Issues with the cache and cookies of the mobile application
---
How to fix tinder error code 40341
The good news is that you may rapidly remedy the mistake by adopting the following remedies, regardless of the reason why it occurred in the first place.
Method 1 – Restart the Device
It's possible that your mobile device ran into a brief issue, which is causing Tinder and maybe other apps to stop working properly. Your device has to be rebooted so that it can clear up any bugs or other problems can function properly again.
---
Method 2 – Check the network connection
Tinder users may have experienced the "error code 40341" message because their internet connection was either too sluggish or too unreliable. Because you are using an online application, you must have a reliable network connection in order to avoid any problems.
Conduct a speed test on your network by measuring its bandwidth with Fast.com to determine whether or not the issue is related to your network.
---
Method 3 – Update Tinder
It's possible that the version of Tinder you're using right now has a bug that causes the "error code 40341. " Message to appear. There was a problem. Please try again later. To resolve this issue, you will need to update the application so that any problems may be fixed.
For Android:
Step 1– To begin, launch the Google Play Store on the device you're using.
Step 2- After that, choose your Profile by tapping on it, and then select the option labeled Manage Apps & Device.
Step 3– Now, navigate to the Updates Available section of the app and search for Tinder.
Step 4- Finally, if there is a new version of Tinder available, press the Update button.
For iPhone:
Step 1– Tap the App Store icon that's located on your home screen to open it.
Step 2– After that, navigate to your profile and search for the Tinder icon.
Step 3– Click the Update button at the bottom of the screen if there is an available update for the app.
---
Method 4 – Turn Off VPN
A virtual private network (VPN) is a third-party service that safeguards your network and the data you save online. They will divert your activity to their servers and mask your IP address in order to protect the data you send and receive and maintain your anonymity.
However, some virtual private networks (VPNs) may not function correctly and may cause your network to become unstable or slow down. Turn off your virtual private network (VPN) before using the Tinder app if you keep seeing the " error code 40341″ error message.
---
Method 5 – Clear Tinder's Cache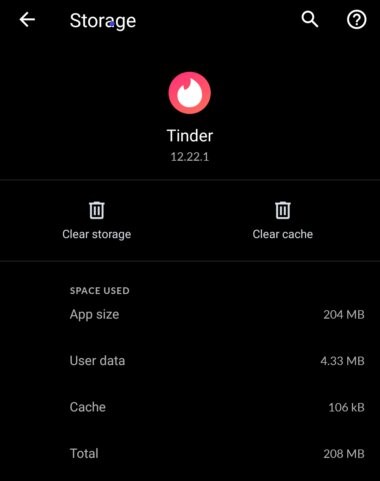 If you continue to see problem warnings when using the Tinder app, you may try emptying the application cache under the Tinder settings. Your system should now be free of any damaged or corrupted temporary files thanks to this action.
For Android:
Step 1- To configure your device, go to the "Settings" menu.
Step 2- To access the "Manage Apps" choices, scroll down until you reach the "Apps" area. Look for Tinder.
Step 3– Proceed to the "Storage" option when you've done so. Simply choose "Clear Data" and click on it.
For iPhone:
Step 1- Begin by navigating to "Settings" on your iPhone.
Step 2- Find the Tinder app, then select it.
Step 3– Move over the option that reads "Clear cache," and choose it.
---
Method 6 – Customer care
If none of the alternatives presented above were successful, our recommendation is that you let the Tinder staff resolve the matter on their end.
You may report the problem you've been having with the Tinder app by going to the Tinder Help Center and submitting a request to do so.
---
Final Words
Our walkthrough for resolving the "error code 40341" issue on Tinder has come to an end. If you have any questions, please don't hesitate to post a comment below, and we will do all in our power to respond to them.
---
Read more:
Why does my Tinder message disappear after notification
Why Is Tinder Global Not Working [Fixed]
Fix Tinder Fast Chat not Working
Technical writer and avid fan of cutting-edge gadgetry, Abhishek has authored works on the subject of Android & iOS. He's a talented writer who can make almost any topic interesting while helping his viewers with tech-related guides is his passion. In his spare time, he goes camping and hiking adventures.