If your Tinder message disappears after notification you have landed on the right page.
Here, we have provided the reasons why it may happen.
Tinder was first introduced to the world on a college campus in the year 2012. It is currently the most widely used online dating service due to its widespread popularity as a dating app.
It is currently available in approximately 200 countries and more than 40 languages and has been downloaded more than 340 million times so far.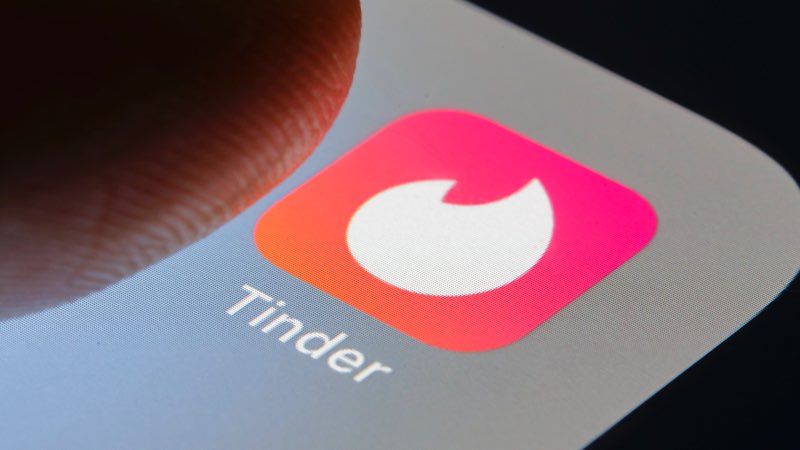 There are also additional well-known online dating services. However, Tinder is still favored. One of the reasons for its success is that it is straightforward. You give someone a "right swipe" if you're interested in them, and a "left swipe" if you're not interested in them.
When both users swipe right on one other's profiles, a match is made, and both users are then able to begin speaking with one another.
Nevertheless, there are some individuals who are alleging that their Tinder message Disappeared after they received a notification. If something like this has occurred to you, there is no need for concern since we have you covered.
---
Why does my Tinder message disappear after notification?
Short answer: Your Tinder message disappeared after receiving a notice because your match unmatched you, you unmatched them inadvertently, the Tinder app is bugged, you've been banned from the site, your match erased their account, Tinder erased your match, or your match was a bot.
When you have been conversing with a good possible match on Tinder and all of a sudden, you receive a notification for the message, you open the app to keep on with the Tinder discussions, but the message is no longer there, this may be one of the most frustrating things that can happen.
Tinder conversations will be live when a user gets on, but it may look as though they have vanished for no apparent reason when the user logs out and then back on again.
You have no idea what took place, and you cannot remember doing anything that might have caused this. We are going to discuss the most likely factors that led to the occurrence of that circumstance.
---
Reason 1 – They Unmatched You
It happens more often than you may imagine on online dating services when two people don't match up. It may be bitter medicine to take, but let's be honest: this is the most likely reason why your potential partner is no longer available.
Not everything can be solved by having an intriguing discussion. There is a significant possibility that the person on the other end of the line is not experiencing it in the same way that you are.
There is also the possibility that he or she has met a new potential partner who is more appealing to them. Or it might be that you just made a mistake.
---
Reason 2 – You've accidentally unmatched them
It's possible that you became careless and removed them from the match list without even realizing it.
It is simple to unmatch with someone; all you have to do is swipe left over their name, and a feature that indicates that you are not matched with them will appear.
It's possible to do this by accident, especially if you're going through your old Tinder messages to delete them.
---
Reason 3 – You're Tinder app is bugging
If you are unable to view any of your messages in your match queue, it is most likely that this is due to a technical fault with the program; it is highly improbable that all of your matches were suspended at the same time or deleted simultaneously.
You may also identify that there is a momentary glitch with Tinder when a match vanishes but then reappears a little while later once the bug has been fixed.
These kinds of occurrences are a lot more prevalent than you would think. Do not try to change the settings of the app. If this keeps happening, you should try logging out and back in, as well as restarting Tinder.
---
Reason 4 – You are banned from Tinder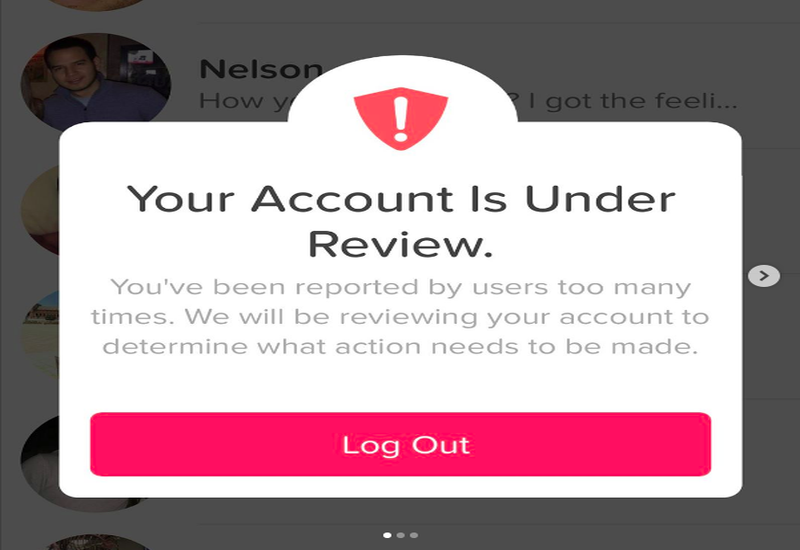 Tinder is just another example of how every app needs to have its own set of regulations and terms of service. You put yourself in danger of being banned from the Tinder app if you breach any of the terms that they have.
In the event that this occurs, you will no longer have access to any of your communications, in addition to having your profile deleted. Your potential matches won't be able to look back at the communications you've sent them in the past either.
When other Tinder users report your account for inappropriate usage, harassment, or incorrect profile information, this is the most typical scenario that leads to a ban from the app. Therefore, be sure to act appropriately and only share photographs that you have taken yourself.
---
Reason 5 – Your match deleted their account
It's possible that the person you've been chatting with deactivated their account for one reason or another. This is also a possibility, but a much smaller one.
It's also possible that the user simply got sick of the dating scene and gave up using the app for a little period because they wanted a break from it.
---
Reason 6 – Tinder removed your match
Tinder will permanently delete a user's account if they post a photo that violates the platform's community standards (for example, a naked selfie).
There is also a risk that your potential match has been banned from the platform if they made another Tinder user feel uncomfortable and that person reported them, or if they established several profiles.
---
Reason 7 – Your match was a bot
Despite the efforts of the developer, it appears that bots are still able to effectively hide among the actual Tinder users. Those bots will always swipe right on you, which will eventually lead to a match and the beginning of a conversation with them.
The objective is always to get you to click on links that might be malicious. The majority of the time, bots are shown as half-naked boys and ladies, and they will attempt to approach you.
---
Final Words
When you believe you've received a message on Tinder, only to find out that you haven't, it may be really annoying, especially if you don't get that many messages on Tinder, to begin with.
It is my sincere hope that having a clearer picture of what's going on here will assist you in maintaining a positive attitude. But we've seen it happen for no apparent cause, so we know that something like this may happen rather frequently.
---
Further Reading:
Fix Tinder Boost not working (2022)
Why Is Tinder Global Not Working [Fixed]
Fix: Tinder ID verification not working [9 Steps]
(7 Ways) Fix Tinder notifications not working (iPhone & Android)
Technical writer and avid fan of cutting-edge gadgetry, Abhishek has authored works on the subject of Android & iOS. He's a talented writer who can make almost any topic interesting while helping his viewers with tech-related guides is his passion. In his spare time, he goes camping and hiking adventures.