Tinder Boost not working because there might be some problem with the Tinder server or their recent update could possibly cause this issue.
Have you ever wondered what the purple lightning bolt that appears on Tinder is supposed to represent? It actually gives your Tinder profile a lift. Today, we will discuss why the Tinder boost feature isn't functioning for certain users, as well as how to resolve the issue.
Tinder's Boost function was much praised when it was initially introduced. For the corporation, it's a vital source of money and a useful tool for consumers. How effective the function is will be clear to everyone who has used it with Boost. Get familiar with it by reading on. In this post, you'll get a basic introduction to Tinder Boost and how to solve any problems regarding it.
Some users are reporting issues with the Boost function. They don't always update on time, and even when they do, they can't always be used. If you're one of the unfortunates, this article outlines a few options you may have.
---
Why can't I use my boost on tinder?
Recent reviews from consumers have shown that the Tinder upgrades they have purchased are not operating as intended and are not working properly. It is conceivable that this issue can be caused by recent updates that were made to the application.
If you are currently struggling with this problem, there are a few various courses of action that you may take to find a solution to it.
Tinder's mobile application has well-deserved notoriety for being notoriously difficult to update. If the software on your phone is upgraded too frequently, there is a chance that Tinder will stop working properly. It is possible for issues such as these to emerge while attempting to use a boost.
In the event that this occurs, the first thing that you need to do is reinstall the program. It is highly recommended that the software be uninstalled and then reinstalled from the app store of your choosing. If this resolves the issue, you should be able to continue booting normally from this point on, provided that the issue was fixed.
When you do this, you will be required to log in to Tinder once more; however, this should only take a few moments of your time.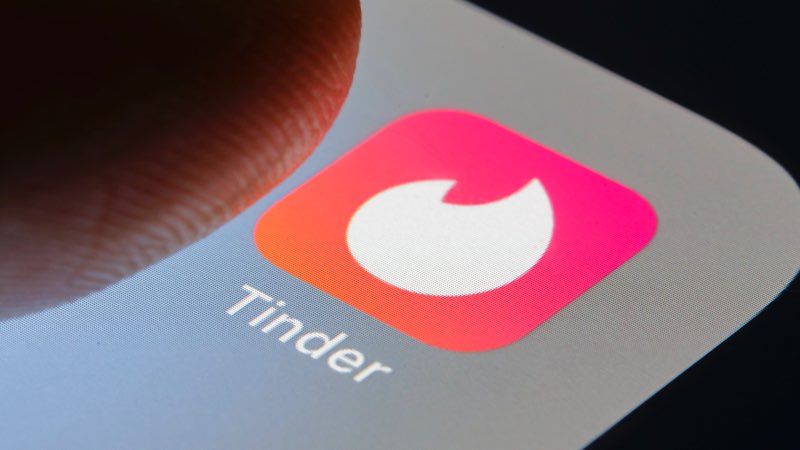 ---
SEE ALSO: There Was A Problem Deleting Your Tinder Account (Solved)
---
Fix Tinder boost not working
Tinder is without a doubt one of the most well-known and widely used dating applications available on the market right now. As a consequence of this, a number of users have reported that the Boost feature of the app does not work properly. It has been claimed that a large number of Tinder users are impacted by this issue; nevertheless, there are a variety of solutions available to fix it.
Method 1- Update Tinder
For the best performance, make sure you're always running the most recent version of any program. Like any other application, Tinder also works this way.
A simple software update may be all that's needed to resolve these issues. To guarantee the best possible performance, make sure your device's operating system is continually updated.
Update Tinder on iPhone
Step 1-Open App Store and search for tinder
Step 2-To begin the process of Tinder's update, click the Update tab if it is present.
To update Tinder on an Android
Step 1-Search for Tinder on Google Play Store by opening up the app and typing in the search bar.
Step 2-To update the app, click on the update button that appears next to the app.
---
Method 2- Clear App Cache
Following the step-by-step instructions provided below will allow you to clear the cache from your Tinder app.
Users of Android devices should note the following:
Step 1-In your phone's settings, find the section devoted to app setups and find the Tinder app there.
Step 2-Touch the Tinder app to access the "Clear cache" menu choices from within the app.
Users of the iPhone
Step 1-Select iPhone Storage from the General settings menu in the Settings app.
Step 2-Select Tinder from the produced list then hit Offload App.
---
Method 3- Tinder Monthly Boost
Tinder users who pay for the premium version of the app will receive a bonus each month as part of their membership. You could imagine that a month has passed, yet there has been no rise as of yet. Immediately after signing up for a membership, you will receive your first boost. But it's worth noting that beginning or renewing a membership does not reset the Boost timer. A 30-day waiting period will remain after your previous free boost.
In rare cases, additional issues may be to blame, although they are quite uncommon.
---
Method 4- Customer Care
Although a lot of individuals think of this as their very last choice, you really ought to be considering it as one of your very first choices here. Tinder has a strong history of promptly and successfully reacting to the input provided by its users.
On their help page, use the drop-down menu to choose "A Tinder function isn't working" as the issue you're having. Clicking on this link will lead you to a form where you may provide specific details on the problem you are having.
One of the representatives from the customer service team will be in touch with you within the next few minutes. You have the option to request a refund as well if you are experiencing issues with the whole boosting process.
When getting in touch with them, it can be beneficial to include a screenshot of the issue if it can be replicated. If you so want, you may attach a screenshot of the support request that you have submitted.
---
SEE ALSO: (7 Ways) Fix Tinder notifications not working (iPhone & Android)
---
FAQs
Q1-Does Tinder boost work after 30 minutes?
No. After your Boost has expired, there will be a little icon next to any new matches that you have received within the subsequent thirty minutes.
---
Q2- Does boost actually work on Tinder?
You only need to touch on the purple lightning symbol to receive a Tinder boost. You'll be able to get more if you want to! Tinder's cost is determined by a variety of factors, including your age, gender, and geographic area.
---
Final Words
In most cases, you'll be able to resolve any concerns you have with Boost consumption quickly and efficiently. You should reload the application if the boosters you purchased aren't working since this is the most likely cause of the problem.
But if you're not getting the increases you deserve, check to see whether your timing is incorrect.
Contacting Tinder's customer service isn't a bad idea because they'll likely be able to solve your issue right away.
---
Further Reading:
Fix: Tinder ID verification not working [9 Steps]
What Does Swipe Surge Mean On Tinder (Detailed Guide)
Technical writer and avid fan of cutting-edge gadgetry, Abhishek has authored works on the subject of Android & iOS. He's a talented writer who can make almost any topic interesting while helping his viewers with tech-related guides is his passion. In his spare time, he goes camping and hiking adventures.