Tinder ID Verification is not working because you may have provided the wrong contact info or a Tinder account is already registered on the existing email address you provided.
Tinder's new ID verification function is now available to all of its users. ID Verification on the dating app will allow you to utilize a government or other official ID to authenticate your identity.
Currently, Tinder has a picture verification function that requires new members to pose for a photo using their selfie camera. Users throughout the world will benefit from the new security feature, which provides an additional degree of protection.
Tinder has added this safety feature to prevent "catfishing": a blue tick. Other social networking networks already provide this for celebrities, but Tinder has stepped up its game by validating all legitimate users.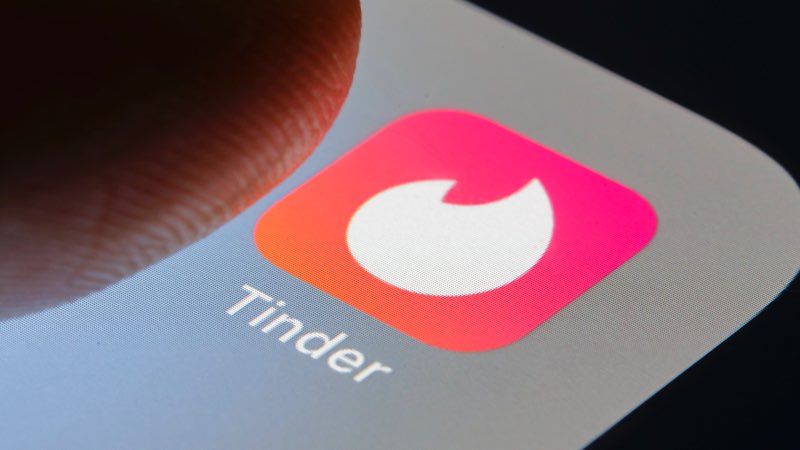 But if you happen to be one of the unlucky individuals who is having issues with this Tinder id verification, don't freak out since this article is specifically for you.
---
Why can't I verify my Tinder account?
You are not able to verify your Tinder account because there might be an issue with your network or phone that causes the verification messages to delay or completely block it.
There is a limit to one Tinder account that may have their email or phone number verified at any given moment. Even if the phone number or email address is necessary when you sign up for an account, you can always add and verify a new one in your Tinder account settings. This applies to both the phone number and the email address.
Reason 1- Internet Issues
Take a moment to make sure your phone is connected to the internet before you begin. If you're in an area where cell internet is patchy, Wi-Fi is the best option.
---
Reason 2- Photo verification not working
User verification is sometimes scuppered by users who fail to mimic the model's stance in the sample photo.
---
SEE ALSO: Why are my Tinder messages not showing Up [9 Ways to Fix]
---
Tinder ID verification not working: What to do?
Tinder is one of the most well-known and widely used dating applications available today. On the other hand, one problem that a great number of users have reported with the application is that the ID verification does not always operate properly.
Tinder has been having issues with this particular issue for quite some time now, and it appears that the company is, at last, starting to work on a solution. Despite this, there are still some people who are unable to get their IDs validated, and this is a problem that has to be solved as soon as humanly feasible.
Step 1 – Check internet issues
Tinder's services may only be utilized after establishing a reliable connection to the internet. If your iPhone or any other mobile device you are using does not have an internet connection, you will not be able to access the Tinder services.
If you are seeing an error message that says "TinderID Verification Failed," the first thing you should do is check your internet connection. Please be sure to follow the below steps in the event that the problem still exists despite the fact that your device is connected to the Internet.
---
Step 2 – Reboot your device
It might seem like a simple solution, but sometimes just restarting your device is all that's needed to get everything back up and running smoothly. It is certainly worth a go because it has the potential to solve a variety of minor issues, such as the problem of not receiving SMS verification codes.
---
Step 3- Turn on and off Airplane Mode.
If the last choice wasn't successful for you, you may try this one instead. I am aware that this may come off as amusing or ludicrous, but repeatedly activating and deactivating airplane mode on your device may assist reduce the frequency and severity of signal interruptions.
Step 1 -Look in the Settings menu for an option called "Airplane mode."
Step 2 -After activating the device by hitting the power button, you should keep it on for some minutes.
Step 3 -Simply pressing it once more will turn it off.
---
Step 4 – Check your phone's blocking feature.
It is quite likely that you are purposefully preventing verification codes from being issued to you because you are obstructing their delivery. It is possible that anything you did in the past is still the case, even though you were unaware that you had done it. Changing the blocking option is easy to accomplish, regardless of whether or not you actually want to do it. This is how it should be done on both Android and iOS.
This is how you can accomplish it on an Android device:
Step 1 –You have the option of opening the Messages app.
Step 2 –To open the Settings menu, use the More button (the three dots in the top left corner). The menu for configuring the settings will display.
Step 3 -Verify whether or not communications sent from an unidentified source have been blocked. As a consequence of this, the banned telephone numbers will be shown.
If you are utilizing iOS, the actions that need to be followed are as follows:
Step 1 -To access this option, you must first navigate to Settings > Messages on your device.
Step 2 -Try it out by selecting the "Blocked" option.
---
Step 5- Check your mobile plan by calling the carrier operator.
You could be able to receive or send a wide variety of messages, depending on the package that you have purchased.
You won't be able to get verification SMS if you choose one of the more affordable subscriptions. If you are unable to find it out on your own, phone the carrier and inquire as to the kind of text messages that are included with the plan that you now have.
---
Step 6- Verify a different email address
Validation can be performed on several email addresses associated with your account. If nothing else works, you always have the option of using a different email address.
---
Step 7- Procedure for proper Photo verification
If you're having trouble with a certain position in the photo, you always have the option to leave the picture verification flow and begin the process from the beginning again.
Two of the steps included in the picture verification process are the verification of the subject's pose and face.
Step 1-Launch Tinder, and choose your profile from the list of those that are now accessible.
Step 2-When you are finished, you should click the checkbox that is displayed in the gray space next to your name and age.
Step 3-To get things rolling, you'll need to click the option that says "Verify your profile."
Step 4-When you view a posture, we'll ask you to imitate it by taking a selfie in the exact same position as it was shown to you.
Step 5-Once you are convinced that your selfie is in the correct position relative to the posture, you should click the button that says "Submit for evaluation."
Step 6-It's time to go back and do steps 4 and 5 once again
---
Step 8- Proper steps to perform for Email verification
If you are experiencing problems with the email verification process, try the following troubleshooting steps:
Step 1-First double-check that you've entered your email address correctly, you should confirm that the email address you provided is right before submitting it.
Step 2-If you haven't gotten a verification email, check the promotions or spam folders to see if it was sent there.
Step 3-Do you check your email from more than one account at a time? Check to confirm that you are entering the correct email address for your Tinder account.
---
Step 9- Correct SMS verification process
If you are having difficulties with SMS verification, you may try to fix the problem by following these steps:
Step 1-Are you having a hard time finding it? I'll give you a hint: In the event that there is a delivery delay, the most prudent thing to do is to hold off for a few hours before making another try.
Step 2-Before you get started, check that your cellular data is turned on and that you have a reliable network connection.
It is recommended that you get in touch with your mobile service provider in order to determine whether or not there are any problems with messages being delivered to your phone.
---
How long does Tinder ID verification take?
After you have uploaded your information as well as your photos, all that is left for you to do is wait for the verification procedure to be finished.
The acceptance or rejection of the verification request will often take no more than two or three days at the very maximum. Tinder will send you a notification as soon as the verification procedure is through, and you will be able to see a checkmark in blue next to your name.
---
SEE ALSO:
(7 Ways) Fix Tinder notifications not working (iPhone & Android)
There Was A Problem Deleting Your Tinder Account (Solved)
---
FAQs
Q1-Can you lose Tinder verification?
Once the verification process on Tinder has been finished, the user's biometric information is permanently lost, and it is impossible to retrieve that information again.
---
Q2- Can Tinder ban your IP?
There's a possibility that Tinder has blacklisted your IP address. Tinder is able to identify you on the dating app by using information such as your IP address and other information about your device.
Tinder, on the other hand, does not ask for your IP address in order for you to use the site. To get around this issue, either connect to the internet over a virtual private network (VPN) or restart your router.
---
Final Words
Tinder is a well-known dating application that now has more than 75 million active users. However, some customers are reporting that the Tinder ID verification they are attempting to utilize is not working properly.
This problem, which appears to be impacting a large number of individuals, is the source of a great deal of aggravation. Tinder is well aware of the issue and is now hard at work on a fix. In the meanwhile, there are a few actions that consumers may do to attempt to resolve the problem on their own.
---
Further Reading:
Fix Tinder Fast Chat not Working (2022)
Technical writer and avid fan of cutting-edge gadgetry, Abhishek has authored works on the subject of Android & iOS. He's a talented writer who can make almost any topic interesting while helping his viewers with tech-related guides is his passion. In his spare time, he goes camping and hiking adventures.