Tinder messages are not showing up for you because of a number of software issues. It could also be due to bugs, deleted account, app glitch, or even an account problem.
Are Tinder messages not showing up on your app? Do not worry, you're not the only one! If you follow the instructions in this article, you'll have it fixed in no time!
Tinder is one of the most successful dating apps currently available. Yet the fact that it is plagued with so many bugs and glitches is a bit of a let-down considering how good the program is.
One of the most common complaints about the dating app is that it doesn't seem to display users their matches or their conversations.
When Tinder tells you that you've received a few message notifications, but when you open the app, you discover that you just have one or zero awaiting messages.
---
Why are my Tinder messages not showing up
Your Tinder app is not showing your updated messages because of the possibility of bad internet connection, a tinder bot, deletion of the person's account, or application malfunctioning, or the servers of Tinder are down. Your Tinder messages will be visible again after you fix it.
There are a number of possible explanations for receiving a notice that you have a message, but you are unable to view it or receive it.
Reason 1: Tinder Bot
In order to combat spammers and hackers, you may have been getting messages from a Tinder Bot, which is delivered by the Tinder employees.
Due to the massive volume of communications Tinder's servers get every day, it's not surprising that a problem may appear out of nowhere and create issues with the internal software.
It's done so that the site may remain as fresh and clean as possible, while also minimizing the number of bogus accounts. Tinder will be unable to display you the message if this is the case.
This is probably the reason why you get a notice that says you have a message, but when you open the app, you are unable to read the message.
---
Reason 2: Unmatched or deleted Tinder
After receiving a notice that you have a message, it is most probable that the match has blocked you soon after they sent you a message.
If this happens frequently, all you have to do is check your email to see if that person is still there.. If not, they immediately unmatched you.
Other possibilities include the deletion of their account. All of a user's previous communications will be lost if they choose to delete their account.
---
Reason 3: Inadequate Network
This might also be caused by an issue with your internet connection. It's not just your internet, but your whole network, that's the problem.
Having network issues might cause Tinder to not operate properly, so be sure to check your network settings.
---
Reason 4: Application Glitch
There is an issue with Tinder application. If this is not the case, the app's development seems to be ongoing. It will probably be a few more months before this issue is resolved.
---
Reason 5: App Malfunction
In such case, it's likely that your app isn't operating properly. If there are any problems with the app, you will be unable to read your messages when you receive a notification since they will not load.
---
Reason 6: Account Problem
You may also wish to check your own account. Creating a new Tinder account is an option if your old ones aren't loading properly.
---
SEE ALSO: Fix Tinder Fast Chat not Working (2022)
---
How to Fix Tinder messages not showing up
To get your messages to show up on your Tinder, just follow these simple instructions.
Method 1: Force Start the Tinder App
Closing the app causes the app to reset any errors it has previously encountered. In order to get your message, force shut the app and open it again. You'll most likely see it.
If you're using an iOS device, swipe up or double-tap the home button. Swipe up on the tinder app to remove it when this screen appears.
Make your way to Settings > Apps > Running Tab > Tinder > Force Close if you're using an Android device.
Once you've reopened Tinder, you should be able to view the messages you couldn't access before. The likelihood of this issue recurring is quite low, even if you don't notice it.
---
Method 2: Check your Internet connection
Probably one of the primary reasons why the message isn't showing up on the Tinder app is because of this. With an unreliable internet connection, your Tinder experiences might be severely impacted.
First, open the Settings app on your phone or tablet and touch on the Cellular, Mobile, or Usage data option, according on the model.
Step 2: Turn on your data
The following step is to switch it on. Upon completion, be sure to switch off your wireless network (Wi-Fi).
For an internet connection to be reliable, you need to have complete network coverage.
Others should be able to react to you now that your communications are available to them. Go to my next recommendation if you're still experiencing problems loading content.
---
Method 3: Check Your Router
It's worth checking your Wi-Fi box, often known as your router, if you have access to one or if you're experiencing loading troubles at home.
Small flashing lights decorate the top of the box. If there are, then you have found it. Be careful while you switch it off and on.
---
Method 4: Use a VPN Network
You may not be able to view that notification if your Wi-Fi service provider prevents you from accessing age-restricted applications like Tinder during a certain time period.
A VPN (Virtual Private Network) protects your internet connection while also allowing you to use Tinder.
Before you join the VPN network, be sure you're online.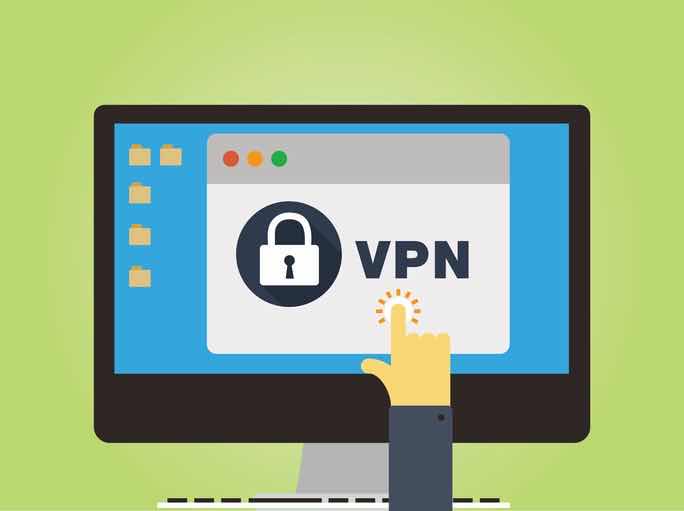 ---
Method 5: Delete the Tinder app or Check For an Update
It's possible that Tinder isn't working right now due to a technical glitch. These issues will likely be resolved if you remove or update the app.
If an update is required, it should inform you right here. Unless you see an update button, you'll need to do so.
Depending on the speed of your internet connection, you may have to wait a few seconds after clicking the update option in the app store.
---
Method 6: Message Your Matches Outside of Tinder
You may double verify with your matches. You can query whether they have communicated with you through other social media apps.
They might respond positively which will help you sort out your reasons. This strategy would be preferred to ensure that no messages are missed.
---
Method 7: Restart your Device
The issue might be with your device. Turning your smartphone off and on again is a good idea no matter what model you have. This strategy is either a success or a failure since your device isn't generally the problem here.
To restart your iPhone, just press and hold the power button for around three seconds.
For Android: Only ten seconds should be required.
When using an iPhone, hold down the power button while pressing and holding the volume down button at the same time. Then proceed as described.
---
Method 8: Make Sure Location Services are Turned On
Tinder won't work if your location or GPS services aren't enabled, as you're surely aware.
Tinder knows where you are thanks to your location. Even if your communications don't show up as a result of this, it's still a good idea to do so.
In the top right corner of your smartphone, go to Settings > Connections > Toggle on Location.
---
Method 9: Check Tinder server status
Tinder has a hard time sometimes. You can use online tools like Down Detector to see if the problem has been rectified.
When an app is unavailable, you may find out about it here. You may get a sense of the current challenges other users are having by reading their comments.
If the app is presently unavailable, you should wait until the following day to use it.

---
FAQs
1. Why am I not receiving Tinder messages?
Your account may have been limited or your internet connection may not have allowed you to do so.
To test if this helps, restart your device. Otherwise, your account may have been compromised by the app.
2. My Tinder match is suddenly blank. The conversation is still there, but her profile is blank now. What do you think is the problem?
If only a few of your matches have gone, it's likely that they have ended the match or deleted their Tinder account.
They might return on your Tinder list if they've deactivated their account and then reactivated it.
---
Conclusion
That tinder message you've been seeking for should now be visible. If you are still not able to locate a match, try a different dating app. In addition to Tinder, Hinge and Bumble exist. It's safe to state that none of these apps have any of the issues that Tinder is now having.
You can quickly find and download these applications from your device's app store. Contacting Tinder's customer service is still an option.
You may address any problem you're experiencing with them, but they'll most likely lead you to their FAQ page, so it's a good idea to check it out first.
---
Further Reading:
(6 Ways) Fix Tinder Error Code 40341
Why Does My Tinder Message Disappear After Notification
Fix Tinder Fast Chat Not Working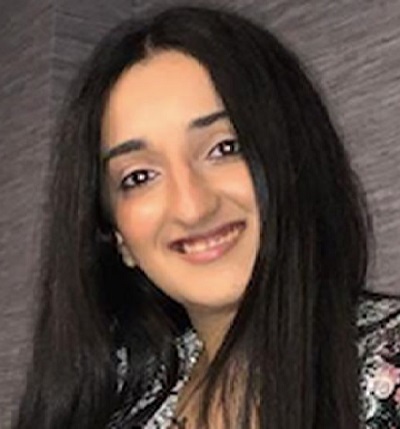 An aspiring psychologist, Bhavya is in love with technology, sports, and social media. Writing is her passion and solving people's queries through her guides on AndroidNature is her hobby!