Hisense brand has brought in an excellent range of smart TVs, convenient and cheap, ideal for users with basic demands. Today we are going to discuss a simple glitch that users of Hisense TV face occasionally; how to fix Hisense TV turns on then off.
Before you kick start on some simple tricks discussed below to help you resolve this issue, let's understand why such an obstacle intervenes with the power state of your Hisense TV.
---
Why is my Hisense tv turning on and off by itself?
Your Hisense tv is turning on and off because there are hardware issues in the tv, the power board is faulty, or the tv is not running the latest software version.
The most important thing to do is to perform basic troubleshooting methods. Although it is not going to give a specific answer to what might have caused your Hisense TV to turn on and off, these methods may somehow straighten the malfunction and get your system back to its working condition.
So read on to know more about these hacks.
---
Fix: My Hisense TV turns On then Off immediately
1. The power cycle fix
To initiate troubleshooting your Hisense TV, start with a power cycle. An excellent step to sweep away any interruptions or load of power in your Hisense TV system. The majority of the time, this method works the best.
Here are the steps to follow for performing a hard reset;
Start with turning your TV off.
Then unplug the Hisense TV cord wires from the power outlets.
Now press and hold the Hisense power button for 20 seconds.
Release and then plug the cord wire back into the power slot.
Turn on your TV and check whether the issue persists or not.
The outcome of a power cycle is a fresh TV with wiped-off cache and unnecessary data. It will help your Hisense TV reload and automatically fix the issue of turning on and off.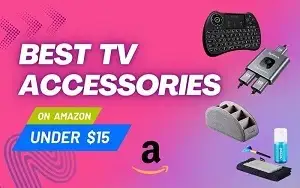 ---
2. Restart your Hisense TV
If the previous method was ineffective, then don't fret and try to restart your Hisense TV. It is highly likely that your TV might overcome the glitch after the restart.
Press and hold the manual 'Power button.'
Then click 'Restart' from the options.
Wait for a while until the TV lights up again after turning off. Once it regains power, then wait for a while to check if the TV goes out again. If it didn't go out, you are good to proceed. If you still find the fault, keep reading.
---
3. Try a Hard reset for your Hisense TV
Firstly, a hard reset literally means to factory reset TV, which is quite easy to perform. Follow the instructions and you will get there;
Press on the 'Menu' button on your Hisense TV laptop.
Then go to 'settings' and press 'OK'.
Now scroll towards 'Storage and reset'.
Navigate towards 'factory settings.'
Note that this method can remove all existing data such as login information, account details, and so on. You will have to go through the setup procedure once again before you can continue using your Hisense TV.
However, it is efficient enough to solve the issue where Hisense TV turns on and off.
---
4. Look for pending updates
There could be some updates pending that are necessary for your Hisense TV to function smoothly. In the event of a disturbance where Hisense TV turns on then off, caused by any viral bugs, you could perform a safer external update.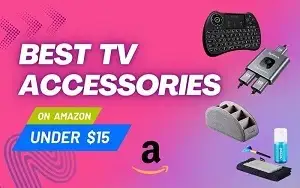 For this, you will need to contact the Hisense TV support center and request the latest firmware which they will provide to you. It is a USB containing the necessary version of your TV firmware, using which the TV can be updated without in such a condition.
Plugin the USB into the HDMI port of your TV.
Wait for the procedure to automatically take place.
Select the necessary options shown on the TV screen and wait until the entire system reboots.
Once the TV turns on again, you can proceed to enjoy provided the issue is fixed completely.
There is the least possibility that your TV may still have the malfunction in place after an automated update. However, in the worst case, the issue might appear again. Try the next methods to make some changes.
---
SEE ALSO: Fix Hisense TV won't turn on but the red light is on.
---
5. Check for damaged power outlet
Sometimes, external resources might have hard noticeable damages that prevent the easy flow of power. Check all external power outlets and confirm that they are intact. Even loose connections confer such glitches.
---
6. Replace your remote
Several users have tried this method to troubleshoot Hisense TV turns on and off. The remote sensors might sometimes carry damaged or faulty batteries. Either way, such an occurrence will cause the remote to emit signals without your knowledge.
Just try holding the remote away from the TV screen. See if your TV stops turning on and off. Or replace the batteries and check again.
---
7. Contact Hisense support
Well, if none of the methods discussed here is working for you, we will suggest contacting Hisense tech support.
Describe your issue to the support and follow the given instruction. If your TV still shows the same issue, the tech support team will visit you for further investigation.
---
FAQs
Q1. Why does my Hisense TV keep turning off?
The reasons are plenty. It could be due to loose connections or unstable signals emitted from the remote on its own. Or it could also be due to TV overload.
In these conditions, some general methods are advised. So, we have briefed a few important ones to help you troubleshoot the issue where TV turns on and then off.
---
Q2. How to fix my Hisense TV turns on then off immediately?
 To fix Hisense TV, first, you will need to check some basic things. Look for any damages in the power outlets or cables that supply enough electricity to keep the power state steady. Check your TV remote batteries and replace them if they are worn out. Also, try to perform an update to try to fix the issue. The steps for all these troubleshooting are given contained in detail in the above article.
It will help you tackle the problem in a hassle-free manner.
---
Conclusion
This article explains all that you need to know about the issue of Hisense TV turning on then off immediately, with simple steps for your understanding of how to resolve the issue. Hope it helps you overcome this glitch with ease.
---
Further Reading:
How to control Hisense TV without Remote (2021)
How to screen share to Hisense TV (iPhone & Android)
How to jailbreak Hisense Smart TV (2021)
Fix Hisense TV freezing, buffering, crashing (2021)
How to change brightness on Hisense TV
Fix Hisense TV shows Logo then goes Black (2021)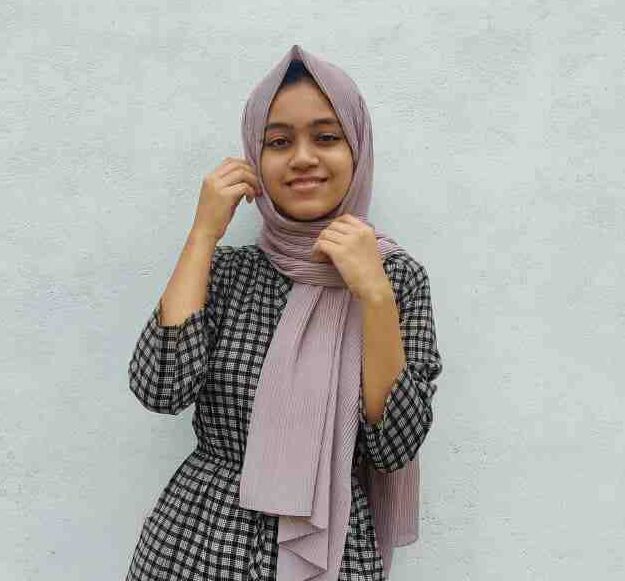 Dilha is a writer who loves composing poems and going into deep research on all kinds of tech stuff that they don't teach in school. Anything that marks the extraordinary part of this generation excites her. she is currently persuing her degree in genetic engineering. here at Android Nature, she is assigned with various cool topics and is responsible for sharing cool insight and updates on the same.