Hisense is a technologically forward company and also a leading manufacturer of TV sets.
It is a major player in the United States and other countries such as China.
It has been forward in innovation by manufacturing TVs with top-of-the-line specs such as 8k 10bit HDR displays.
Are you facing volume issues on your Hisense TV? We will try to tackle this problem in today's article. Read on!
---
Why is my Hisense tv sound not working?
It could be an issue with the HDMI cable. Or an issue with the A/V cables.
Your device output settings may be changed. Or, your TV could be connected to a different device through Bluetooth and you may not know it.
Your device speakers may have also malfunctioned. There is also the possibility of having internal hardware problems.
---
How to Fix Hisense TV volume not working?
---

Method 1: Increase Volume
There is a chance that the volume of the media you are watching is low. Try increasing the volume of your TV.
If you are using a set-top box with volume controls, try increasing the volume of the set-top box.
There is also the possibility that the channel you are viewing has low volume. This issue can be rectified by contacting the service provider.
If the set-top box is connected using an Audio/Video (A/V) cable, make sure the A/V cables are connected properly to the appropriate audio input port on the TV.
---

Method 2: Headphones are connected
Make sure there is not a pair of Bluetooth headphones connected to the TV. Make sure no headphones are connected to the TV also by the audio output jack.
---

Method 3: Change output settings
In case of an update or something else, the output settings may have changed and caused the audio to not come out of TV speakers.
Check the speakers and audio output settings on the TV. Ensure TV Speakers are selected in the options.
Make sure that your TV audio has not been muted. In this case, unmute your TV.
---

Method 5: Check the analogue broadcast
There will be analogue broadcasts available, perform analog broadcast tuning on the TV and check if there is noise.
If there is noise, that is sound coming out from the TV, check for other causes such as apps with no sound or the playback content that has no audio.
On the other hand, if there is no noise, the sound may not be coming out due to an issue inside the TV.
---

Method 6: Change MTS settings
If your Hisense TV has an MTS setting in the audio menu, set it to MAIN or STEREO.
---

Method 7: Replace source device of audio
In case the source device is not set to stereo or is not capable of transmitting a stereo signal, sound may only come out of one speaker on the TV. Because of this, the volume will sound low. In this case, adjust or replace the source audio device.
---

Method 8: Increase volume offset
If your Hisense TV has a Volume Offset setting in the audio menu, set it to a higher or the maximum value.
Ensure the TV speakers are set as TV speakers in settings and not some other kind of speakers.
---

Method 9: Troubleshoot speakers
Audio issues can be caused by some TVs allowing the TV speakers to act as the centre channel speaker when using a multi-channel receiver in it.
Verify that the right channel audio is being supplied to the TV speakers.
---

Method 10: Check if audio gets routed to other devices
If the TV has audio output jacks connected to a stereo sound system, then the speakers on the TV may be turned off. Remove all audio cables from the TV.
---

Method 11: Select Audio Out and check A/V cables
If the TV has Audio-Out settings in the Sound menu, set it to Audio-Out to TV speakers.
Make sure all Audio/Video cable connections are properly connected to the TV.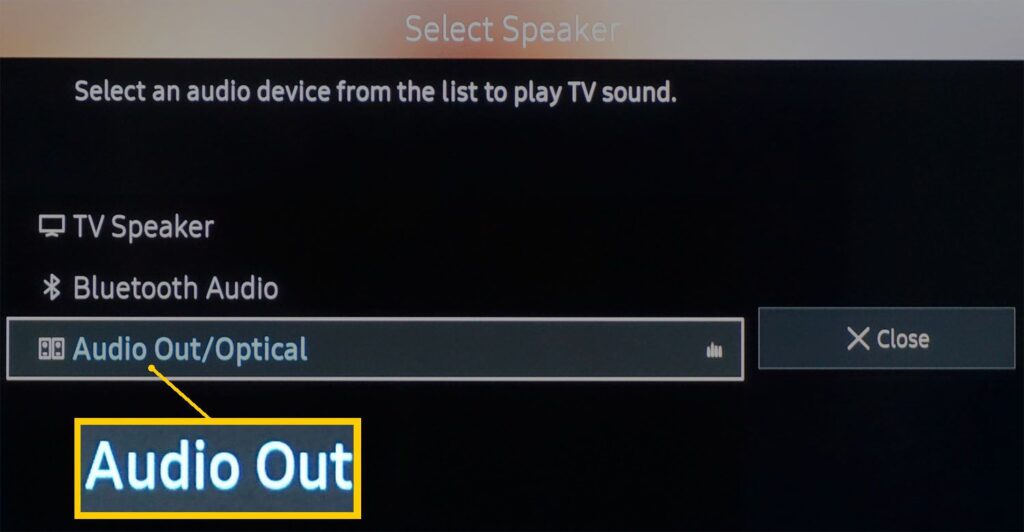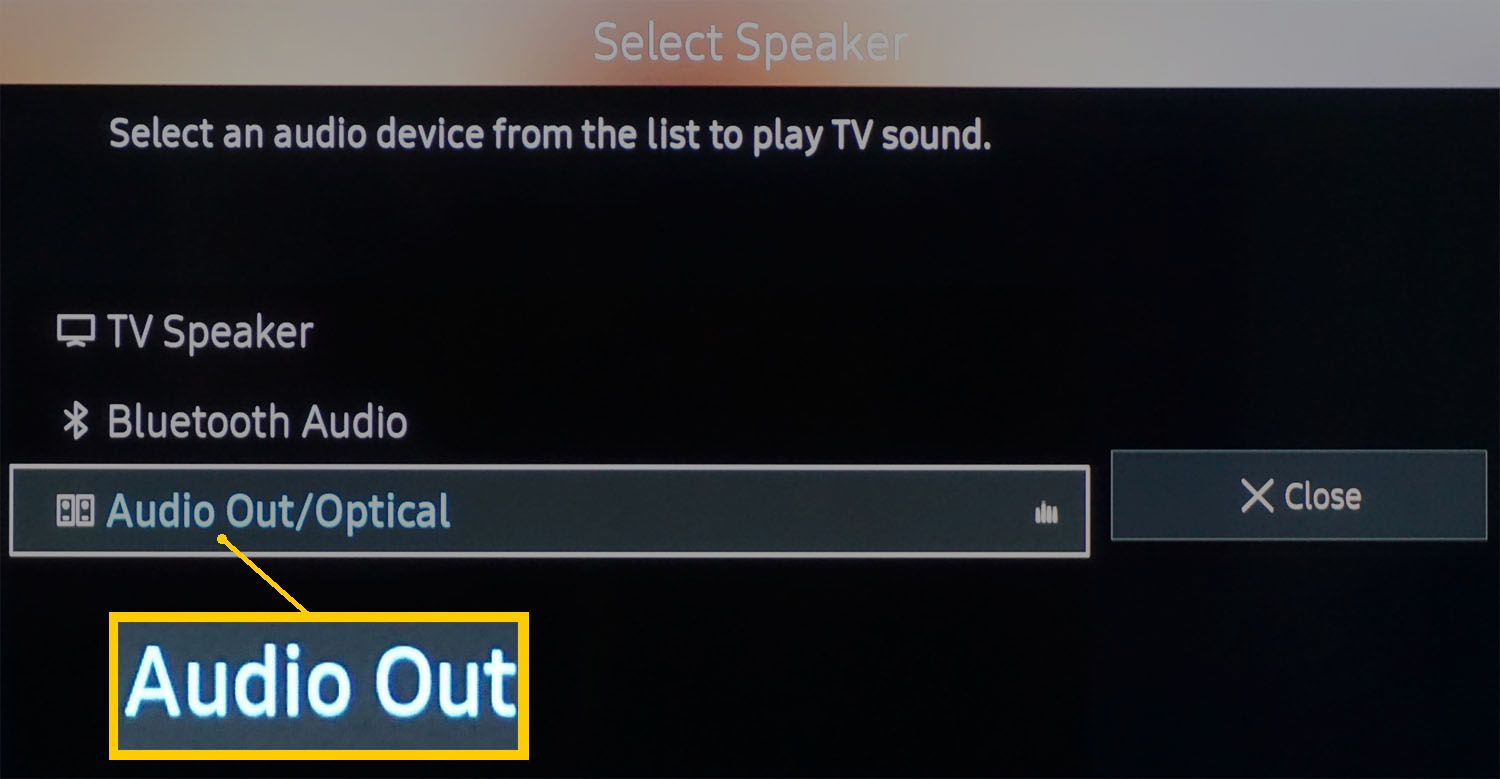 ---

Method 12: Change sources
Test the TV using another source like a VCR, DVD player or Blu-ray Disc player to check if there is a fault with the applications or cable service provider.
---

Method 13: Update your TV's firmware
If there is a new firmware available for the TV, install it. Install new firmware by going to Settings >> Check for Updates >> Update TV (if there is an update available).
---
SEE ALSO: Best sound settings for Hisense TV (2021)
---
FAQs
Q1. How do I stop Hisense TV volume from going up and down by itself?
An. The most common reason behind your TV automatically lowering and increasing your volume has to do with its board volume control system malfunctioning.
In order to fix this problem, you will need to remove the back of your TV.
Unmount TV from the wall. Remove the back case by unscrewing the screws.
Now locate the onboard volume controls. If you have no idea at all, then it is recommended to search in the manual or on the internet.
Once you know where it is, the next step would be to unplug this setup.
Now reassemble the back case of your TV and check if the sound problem persists.
Use the TV's remote to control the TV volume.
If the issue is resolved, then your manual control board/button was misbehaving.
---
Q2. How do I power reset my Hisense TV?
An. Follow these steps to power reset your TV:
Unplug the Hisense TV from the power supply.
Press and hold the power button (on the TV set) for at least 30 seconds.
Release the power button.
Then wait for 10 minutes and plug the Hisense TV set back into the power supply.
Now, turn on the TV with your remote.
What this does, is resets the power cycle of your TV.
---
Final Words
Volume or sound issues can be due to a multitude of reasons. These are some ways to troubleshoot the problems.
The above article listed ways for you to fix your TV volume issues. In case these ways don't work, replace your TV.
We hope this article helped. For more such articles, make sure to check back with us.
---
Further Reading:
[7 Ways to Fix] Hisense Roku TV remote not working
How to Fix Hisense TV No Signal (4 Ways)
How to Fix my Hisense TV turns on then off immediately (6 Ways)
How to control Hisense TV without Remote (2021)
Majorly tech savvy. Updated with the Android Ecosystem. Also have considerable knowledge of gadgets and devices. I follow the tech and innovation industry with passion. Well versed with Linux and other operating systems.