Concerned about seeing your Facebook people through Facebook Dating?
Curious if your friends can spot you from there?
Don't worry! This is the right place for all your queries.
You may now use Facebook's relatively new dating tool in complete privacy, unseen by your Friends on the social networking site.
You may rest assured that Facebook has considered it. Your profile is private from any of your Facebook friends automatically if you use the dating app,
That person's dating profile is hidden from view, and yours is as well. You read that correctly, folks! Here, you'll find out everything you need to know and more.
---
Can your friends see you on Facebook Dating
No, the Facebook dating app does not share your profile with your friends.
Your dating profile will not be displayed in News Feed and will only be visible to other users of the dating service.
Those who are already friends with you on Facebook won't be able to view your dating profile. If you have friends or people you've blocked on Facebook, you will never be suggested as a match by Facebook.
You have the option of having matches suggested based on the friends of your friends. To enable or disable this feature, go to your profile's settings page.
People you know can be purposefully kept from viewing your Facebook Dating profile. Simply use the "Blocking" option to hide or reveal specific users.
---
Can you block someone from seeing you on Facebook dating
Yes you can, to answer your question. It's common to encounter weird or just people who you dont want to associate with anymore. It's fortunate that you can prevent them from accessing your account.
Having the ability to obstruct unwanted people is always useful. The procedures to blocking someone on the Facebook Dating app are as follows:
Step 1: Open your Facebook dating app
Select the Facebook dating app from your mobile. Another option is to head on over to Facebook and use the main menu drop-down to access the Dating section.
Step 2: Visit your personal Matches.
Next, head over to "Matches" to see who you'll be facing. Choose the profile of the person you wish to block.
After you're done choosing the profile, select General Settings from the menu bar that contains three dots.
Step 4: Go to Privacy Settings
Move on to the Privacy Settings menu now.
Step 5: Pick the Block Option
Lastly, click on the "Block People in Dating" to get rid of anyone you don't want on your list.
You have successfully removed the said person from your Facebook Dating list!
---
Conclusion
To sum up, members of your existing Facebook Friends list shouldn't show up in your Facebook Dating stream unless you add them to your Secret Crush list first.
This implies that they won't be able to see your dating preferences on the Facebook app. However, you can go and alter the feature specifically by adding them to your script crush list or vice versa.
On the positive side, try talking to people and you never know when something might turn official!
---
Further Reading:
If you X someone on Facebook dating, can they still like you
Facebook dating keeps crashing : 11 Ways to Fix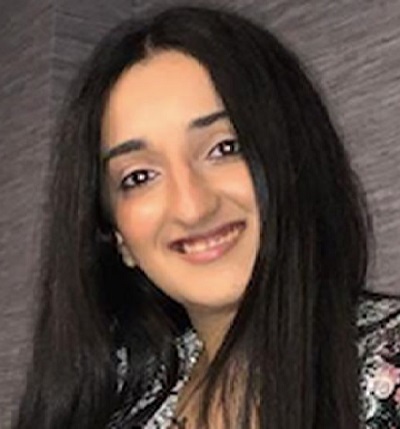 An aspiring psychologist, Bhavya is in love with technology, sports, and social media. Writing is her passion and solving people's queries through her guides on AndroidNature is her hobby!