Is your Facebook dating not working for you?
Does your Facebook dating app keep crashing?
Read along to find out what works for you and solve your problem easily!
On rare occasions, users who have activated Facebook Dating have reported issues with the feature, such as the option to use Facebook Dating is missing from the Facebook mobile app, there's an issue with Facebook's dating feature.
It could also show that the Facebook app keeps crashing on me or the app does not display any of the pictures or other content. Any messages you get on Facebook's dating service won't be a constant distraction.
Facebook Dating may not function properly for you until you have the most recent version of the Facebook app installed, have restarted your device, or have checked your internet connection.
So hang out tight while we explain how to go about this situation and get your fix.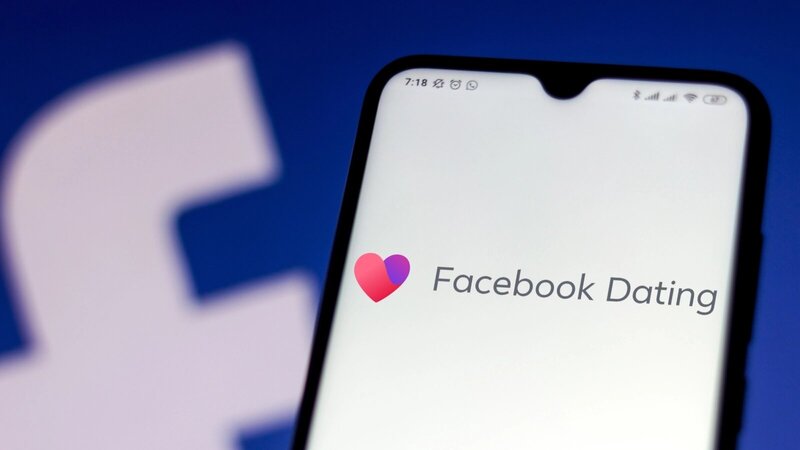 ---
Why is Facebook dating app not working or keeps crashing
There are a few things you may attempt while you wait for Facebook's staff to repair the issue, but it won't help if the problem originates with your end.
You may check whether other people are having problems with the Facebook Dating app by searching for "Facebook Dating down" on Google and Twitter.
For those who have previously activated Facebook Dating but are still having issues, here are several potential causes:
Reason 1: Insufficient bandwidth of internet
Insufficient bandwidth and reliability of internet is one of the most common causes of this issue.
---
Reason 2: Problems in the app's current version
There are a few problems in the current version of the app that need to be fixed.
---
Reason 3: Server outage
It's possible that Facebook is experiencing a server outage right now causing you to have inaccessibility.
---
Reason 4: Notifications have been disabled
Your device's notifications could have been disabled.
---
Reason 5: Damaged cache data
The software keeps on crashing on your mobile device because of damaged cache data.
---
Reason 6: App Inaccessibility
Unfortunately, the online dating service is not currently accessible in your region.
---
Reason 7: Not eligible
Due to age limitations, you are not permitted to use the dating service.
---
How to Fix Facebook dating keeps crashing
Following this list of quick-and-easy solutions, you should be able to tackle the issue at hand.
Method 1: Make sure you're connected to your network
Although it should go without saying, some internet users still fail to see the value of a constant and reliable connection.
Making sure your connection is fast and strong is an easy way to rule this out. Try connecting again after doing any of the preceding steps to troubleshoot the Wi-Fi network, or contact your internet service provider (ISP).
Restarting your phone is a good place to start if you have an active mobile data subscription.
---
Method 2: Update your Facebook app
Updates are released to applications in order to fix bugs and provide new features. Plus, upgrades may mend any kinks that were in the system that were leading to the app's frequent crashing.
Application security issues that are preventing the program from operating normally are also often resolved. Therefore, it is essential to always use the most recent version of any given program.
Use the steps below to see whether the Android app has been updated:
Step 1: Launch Google Play Store
First, launch the Google Play Store app on your mobile device.
Select an option by clicking the Menu button in the upper left corner of the screen.
Step 3: Select "My Applications"
Third stage would be to go to the menu that says "My applications & games."
Step 4: Tap on the "Update All" button
You have the option of updating all of your apps at once by tapping the "Update All" button in the "Updates" page, or updating only Facebook by tapping the "Update" icon that appears next to it.
---
The following steps should be taken to ensure that an iOS device's app is always up to date:
Step 1: Launch the App Store
First, launch the in-built App Store client.
Select the "Updates" button at the bottom of the screen.
Step 3: Choose to update all networks
Third, on the Updates tab, you may choose to update all networks at once by tapping the "Update All" button, or you can choose to update just Facebook by tapping the "Update" button.
---
Method 3: Enable Location Services
In order to provide you with profiles of local singles, Facebook Dating relies on your location, just like every other dating app.
This relies on your preferred travel time and present location, the latter of which requires that your location services be activated. These settings are often adjusted when the dating option is activated.
The app may stop working if location services are turned off or if the user hasn't allowed the app permission to use their location.
To enable location services on an Android smartphone, do the following:
Step 1: Select apps and notification
Select "Apps & Notification" from your phone's Settings menu.
Step 2: Find Facebook in the list of available programs
To enable location access for a Facebook app, open the program's settings.
Step 3: Choose "Permissions"
Choose "Permissions" and finally "Location" to enable the access.
Step 4: Enable location services
Enable location services in the succeeding menu. Choose "Allow all the time" if you do.
Here's how to do it on an iOS device:
Step 1: Go to the main menu
Access the phone's configuration options by going to the main menu.
Step 2: Adjust your privacy settings
To adjust your privacy settings, please scroll to the bottom of the page.
Step 3: Choose "Location Services"
If you need to use your device's location services, go to Location Services and tap the toggle to turn it on.
---
Method 4: Try Restarting the Facebook App
A few programmatic flaws might be at blame if you suddenly find yourself unable to utilise Facebook Dating. They may cause issues with app launch and general performance. It's possible that restarting the program will fix the issue.
You may exit the program altogether from the main menu, or you can force it to quit by going to the settings page.
---
Method 5: Restart Your Device
A common misconception is that turning a device off and on again would fix any and all technical issues. By rebooting, all the processes that might be interfering with Facebook are restarted.
---
Method 6: Facebook's dating service isn't accessible
Facebook may not have launched its dating feature in your region just yet, so if you can't access it, it might just be a matter of time.
Much of southern America and the South East have yet to take advantage of their feature. An individual who is located in a nation that does not support Facebook's Dating service will be unable to utilize it.
---
Method 7: Not permitted to utilize Facebook's dating service
Users of Facebook's Dating feature must be the age of 18 or older to join.
That being said, you won't be able to use Facebook Dating until you become 18 years old, and even then, you won't be able to sign in until you're legally allowed to.
---
Method 8: Activate the app's notification settings
The Facebook app will not send you updates about your activity if you have mistakenly turned off notifications for it.
If you have disabled all Facebook notification settings for your device, including Marketplace, you will need to create an exception in order to resolve this problem.
---
Method 9: Delete Facebook App's Cache
Caches are supplemental data structures that are secretly kept on your device in order to speed up application loading times.
They play a crucial role in the operation of any program, but when they break down, they may prevent the program from running as intended.
If the cache files are damaged or have become too large, performance may suffer. By erasing them, you'll not only free up valuable space on your device, but also reduce load time and improve the responsiveness of your program.
To delete temporary files from your Android device, use the steps below.
Launch the mobile device's configuration menu.
Step 2: Navigate to settings
Navigate to your device's settings and choose "Apps & notifications."
All the apps currently installed on your device will be displayed; from this list, select Facebook.
Step 4: Click on 'Storage'
To inspect how much space is being used, go to Facebook's App Info screen and click the 'Storage' tab.
Step 5: Select "Clear Cache"
Select the option to "Clear Cache" from the menu. Now, see if 0B is displayed next to Cache size. The steps to clearing the cache on an iPhone are:
Tap on your iPhone's Settings application.
Browse down the list of installed apps until you reach Facebook and choose it.
Step 3: Activate Reset cached content
Activate the "Reset cached Content" slider in the app's settings.
---
Method 10: Facebook might be down
If you've tried everything and still can't get through, it's possible that the massive social network has had a crash and is now down.
There are times when the servers fail and everyone loses access. When a crash occurs, you may determine by checking the status dashboard on Facebook.
If the results indicate that the page is in good health, then this is not an option. Until the service is back up and running, you're out of luck.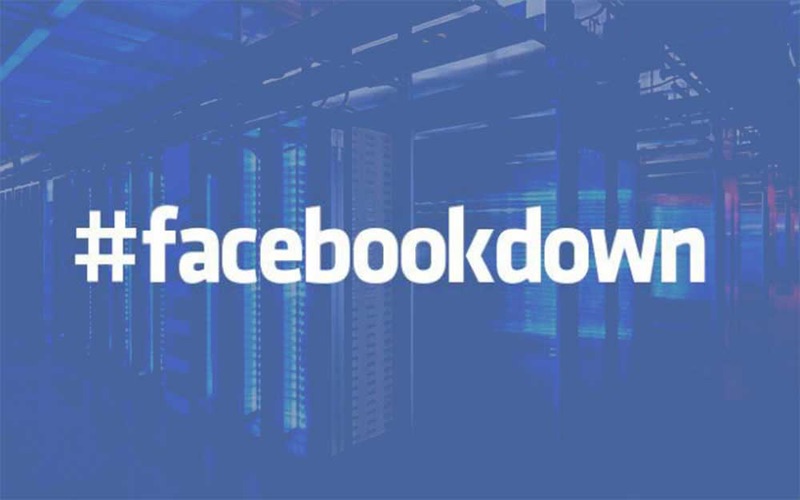 To find out when Facebook was down, just search the hashtag #facebookdown on Twitter. Checking whether other people are having the same problem can help you fix it faster.
---
Method 11: Remove Facebook and reinstall it
While this may appear extreme, it really serves a very practical purpose. It's possible that an issue with the program's preferences has arisen.
Due to this, a fresh installation of the software is akin to a clean slate.
The quickest approach to remove an app is to long-press on its icon in the app drawer and choose "Uninstall" from the resulting pop-up menu.
In addition, you may access the app's removal option from the Settings menu. For reinstallation, check the App Store or Google Play on your iOS device.
---
Conclusion
We hope you found this article to be informative and it helped you with your problem of Facebook Dating keeps crashing.
If you're still having trouble with Facebook Dating after trying the aforementioned solutions, you can always contact Facebook's technical support staff by visiting the Help Centre.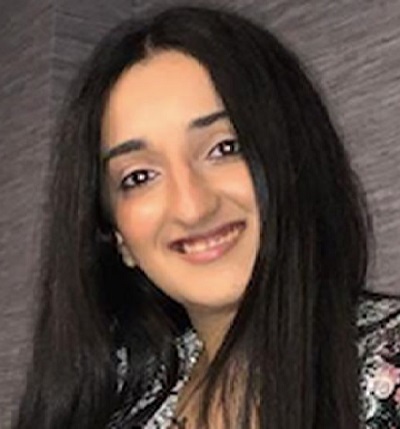 An aspiring psychologist, Bhavya is in love with technology, sports, and social media. Writing is her passion and solving people's queries through her guides on AndroidNature is her hobby!
---
Stay connected with us for the latest updates! Follow us on Telegram and Twitter to join our vibrant community and never miss out on any exciting content."