Is your Instagram not working?
Does your Instagram show a problem with your request on your iPhone?
Hang tight while we explain all your related queries on this down below!
At least a good portion of Instagram's user base has been afflicted by this error since 2018. The most annoying part of this is that Instagram doesn't provide any help in fixing the issue.
Anyone who has attempted to contact Instagram's support team in the past will tell you that it is a pain. The Instagram error 'sorry there was a problem with your request' has some simple workarounds, all of which are detailed below.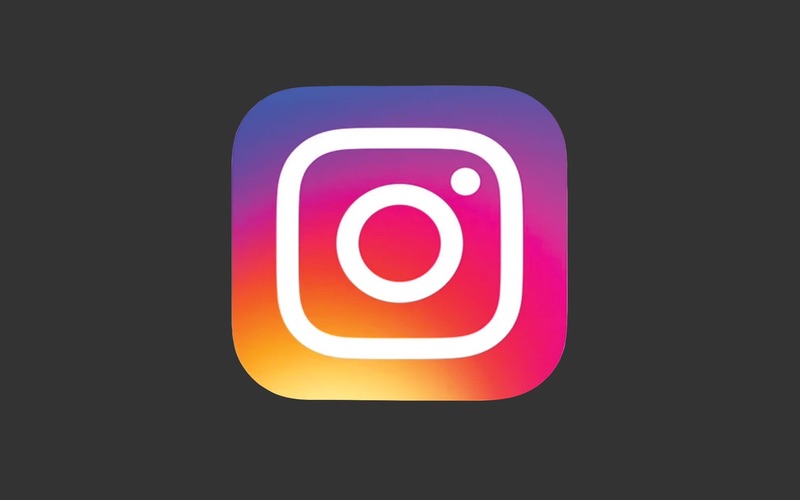 ---
Why does my Instagram keep saying sorry there was a problem with your request?
If your Instagram keeps having a problem with your request, it could be due to the following reasons:
Reason 1: Violation of Instagram rules
Perhaps you posted something on Instagram that violated their rules and got you permanently banned.
---
Reason 2: Unrecognized device
In the event that an unrecognized device is used to log into a user's account, an IMEI error message will be shown.
---
Reason 3: Technical problem
A server side technical problem is another reason an account can be inaccessible.
---
Reason 4: Bad network
A bad network connection can also let you not access your Instagram account.
---
Reason 5: System glitch
If a bug in the system causes your login information to become invalid, you may have a problem. There's a chance that your smartphone keeps track of which apps you've utilized.
In addition, some of the corrupted information may make it difficult to access the programs after signing in. Errors might occur as a result of this.
---
How to Fix sorry there was a problem with your request Instagram iPhone
Following are the methods you could use to fix this problem.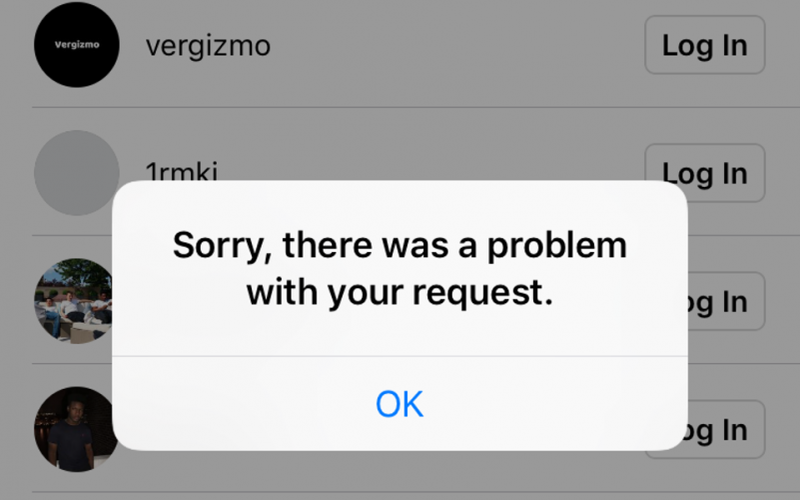 Method 1: Verify your internet connection
Instagram's "sorry there was a problem with your request" message is often caused by insufficient or no internet connection.
Check your device's data settings to make sure you have enabled an internet connection. Wi-Fi users should make sure they are in close proximity to access points to ensure a reliable connection.
You should check your data balance before trying to access the internet. If it has dropped below a certain threshold, you will be prompted to add additional data.
---
Method 2: Update the app and restart your smartphone
Many technical problems may be resolved by just restarting the device or software. To return your phone back to life and restore Instagram, press and hold the Power button for a few seconds, then choose restart.
Try rebooting your smartphone to clear its network cache and try connecting to Instagram again if you're experiencing connectivity issues.
To fix this, try restarting your phone and downloading Instagram's newest update. If you want Instagram to work properly, you need to have the most current app update installed on your device.
Here's where you can get Instagram's most recent update:
Step 1: Go to the Play Store
A visit to the Play Store is required.
Step 2: Search for your app
To find Instagram, just use the search bar to look for it.
By clicking Update, you'll always have access to the most current build. The sound suggests that you need to reset your phone.
---
Method 3: Detach your Instagram from your Facebook account
This is the most basic answer to the issue. For this to function, you must disconnect your Instagram and Facebook accounts.
To do this, follow this:
You may use any mobile web browser to go to Instagram or go to your computer's browser and log in to your Instagram account.
Step 2: Go to your account settings
Go into your account settings and unlink your Facebook if you have done so. A fresh Facebook account is required before an Instagram account may be linked to it.
You should use Instagram on a separate mobile device after creating the new Facebook account. Connect your new Instagram to your existing Facebook account.
Get rid of the app's track record from your mobile device. Use your Facebook credentials to sign up for Instagram. Download the Instagram app and log in with your Facebook account from your own device.
---
Method 4: Reinstall Instagram after deleting it
If deleting and reinstalling Instagram doesn't cure this error, try restarting your device. The solution to this problem is to delete the app from your mobile device and then reinstall it.
You may follow this to uninstall Instagram from your mobile device and then reinstall it.
Step 1: Choose installed applications
From the Settings menu, choose Installed Applications.
Navigate to Instagram, and then choose Uninstall.
Step 3: Go to the app store
You can get Instagram from the app store.
---
Method 5: Temporarily disable your Instagram account
It takes little effort to temporarily deactivate your account. Please follow the guidelines below in order to finish the task.
Step 1: Log in to Instagram
Go ahead and log in to Instagram from their official website.
Step 2: Fill up your profile
Fill up your profile with some information about yourself.
Step 3: Access profile editing
Access the profile editing screen by clicking the corresponding tab.
Step 4: Go to account settings
Go to your account settings and click the "temporarily disable my account" button.
You're only allowed to request to permanently remove your account once a week, so please be as detailed as possible. Copy and paste the code shown. For at least 24 hours, refrain from using Instagram. After waiting about 6 hours, try logging in to the app again.
You should normally be able to log in without any issues.
---
Method 6: Back up your Instagram account
If Instagram is giving you the "we're sorry but there was a problem with your request" error, you may bypass it by creating a duplicate account.
To do this, you may use a widely available cloning tool such as Parallel Space. Two Instagram accounts may now be maintained on the same mobile device.
---
Method 7: Instagram sign-in from different device
In the event that you are unable to access Instagram on your mobile device, try accessing it from a different computer or try accessing it from their website.
If you are able to access your account from another device, the problem is with your own device and not with Instagram's servers.
---
Method 8: Check if Instagram Is Down
You should check first whether there is a less technical way to get access to Instagram's servers.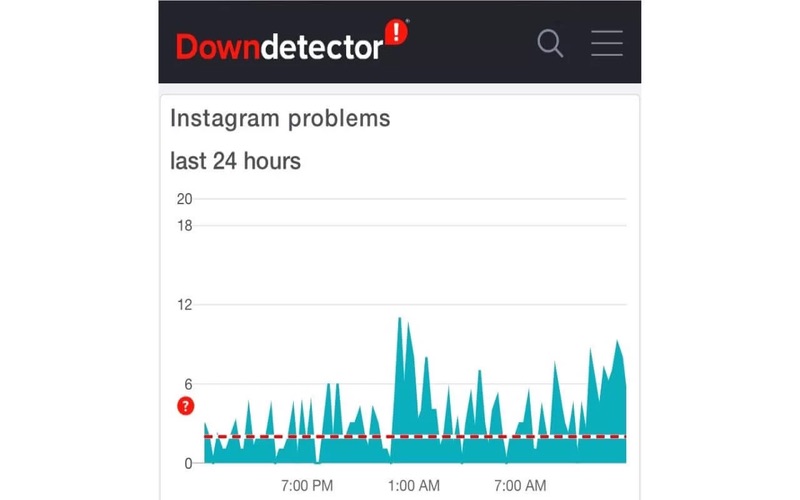 You may utilize a website called "Down Detector" or ask your friends for help if you can't access your account. Whenever Instagram is having server troubles, users may have trouble logging in.
Waiting a bit before attempting other methods is recommended to prevent more issues.
---
Method 9: Verify your Instagram account
If you've tried everything else and are still having trouble, Instagram's help centre is the next logical step. When prompted to enter your login details, Instagram will provide help if you click the "request assistance signing in" button.
Follow these steps to get the sign-in successfully:
Step 1: Enter your phone number
If you click on the above mentioned button, you'll be sent to a page where you may enter your phone number. Simply input the number you want to dial.
Step 2: Reset your password
The link to reset your password and a set of six-digit security codes will be delivered to your mobile device by SMS.
Step 3: Enter the 6-digit code
Enter the 6-digit code and click the link given.
Step 4: Click the link given
Please click the icon to verify your account. Put an end to all open applications. Get Instagram going and make an effort to log in.
---
Method 10: Contact Instagram's help desk
You should submit an email to Instagram's help centre if you've already used the "reset password" option and are still unable to log in.
Browse the available options until you reach the "Log In help" section. If you have any questions or concerns about Instagram, you can reach out to the company at [email protected]
Write an extended message explaining the problem you're experiencing. The next steps will be provided in an email from their service team.
You'll get an email with a link to Instagram and be told to open it there. You should be able to access Instagram without any issues by using the aforementioned link.
If you do not get a response right away, try sending the email many times within a week. The Instagram help desk is notorious for being slow to respond.
---
Conclusion
To sum up, there might be a variety of reasons why you can't access Instagram. Disobedience of Instagram's policies is a common cause of this sort of error. The second root cause is an Instagram server-side bug.
It's also conceivable that the issue is related to a bad internet connection. These are straightforward reasons that, in almost all instances, will fully make you understand your problem. I'm certain all our detailed fixes above will be enough to solve your issue thoroughly.
---
Read more:
Fix: there was a problem saving your profile on Instagram
Fix: Instagram face recognition not working
Why does Instagram not show when last active
Couldn't refresh my feed on Instagram am I blocked?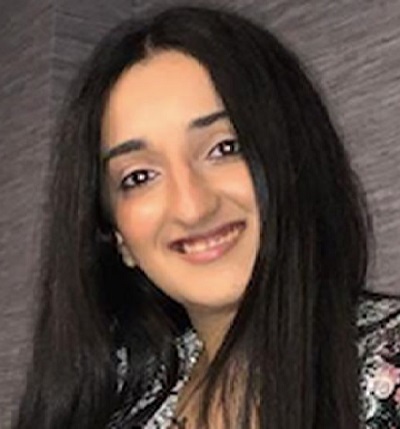 An aspiring psychologist, Bhavya is in love with technology, sports, and social media. Writing is her passion and solving people's queries through her guides on AndroidNature is her hobby!