Uber Eats lets you order from restaurants near your location. The app helps you select a restaurant, check out its menu, and order from the various things the restaurant offers.
Uber Eats also offers Promo Codes to its users. But, sometimes users report that Uber Eats promo code is not working for them.
In this post, we will be discussing the reasons why your Uber Eats Promo Code is not working as well as methods to fix the issue.
---
Why is my Uber Eats promo code not working?
Uber Eats says 'the Promotion You Picked Couldn't be Applied to Your Order' because it has been expired, it has already been used, you are entering the wrong code, you are not eligible to use it, or there are issues with Uber servers.
1. Invalid promo code
The promo code you entered might be invalid. You need to check the promo code properly when you enter it. Even if a letter or number is moved to a unit to the left or right, it won't work. It will show you that the code you entered is invalid.
Solution: You should check if you are entering the correct promo code. Check the details of a promo code carefully before you submit it.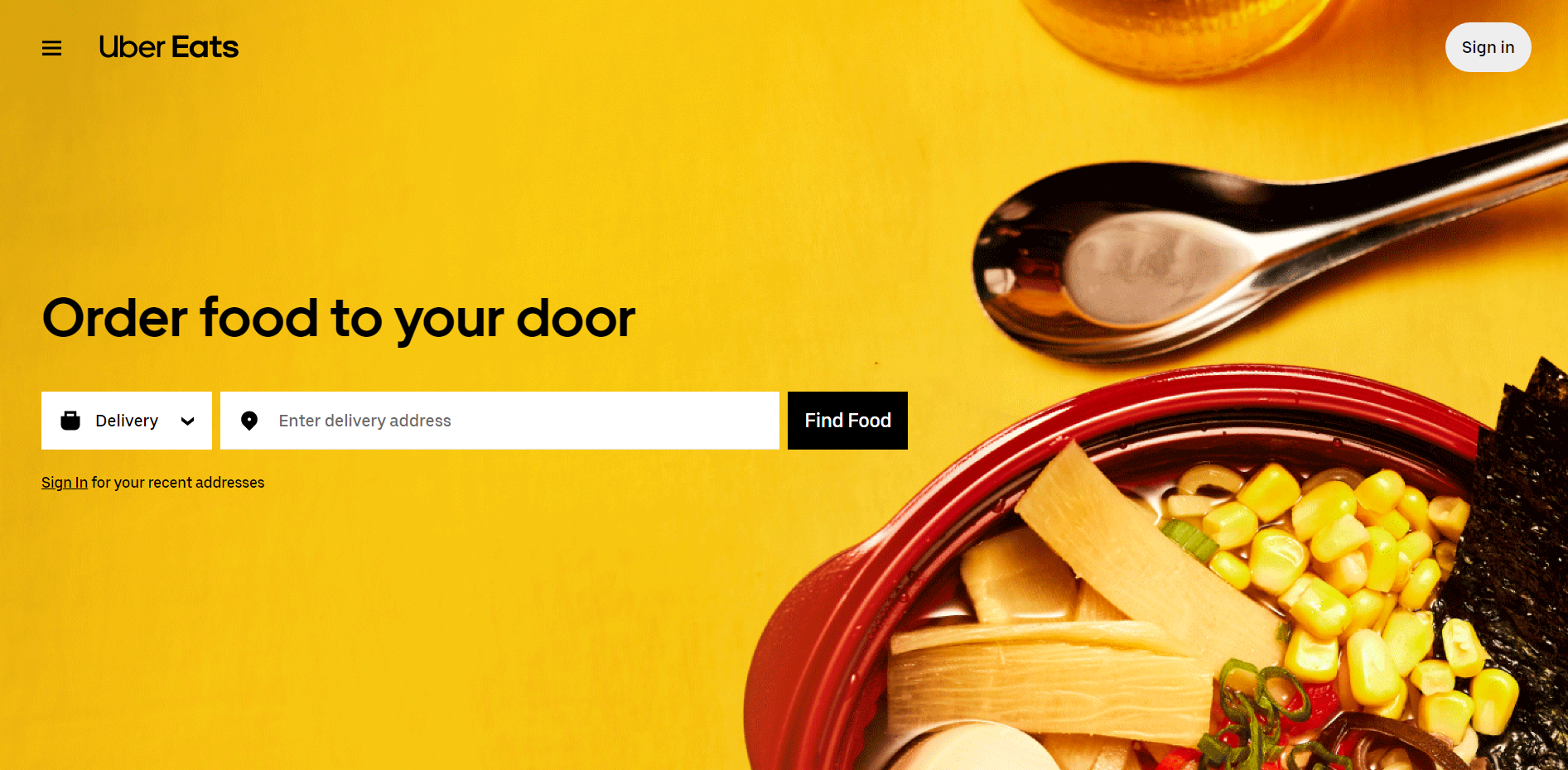 2. Expired promo code
A promo code is made active for some time only. So, if you get your hands on a promo code, you should check its expiry date. No promo code for any brand lasts forever.
Solution: The obvious solution for this issue is to use the promo code in a certain period of time, before it is expired.
3. Used promo code
Once a promo code has been applied to a previous order on Uber Eats, that is done for. You cannot use the same promo code again. Applying of promo codes multiple times is only possible, if you possess multiple promo codes of the same offer.
Let us consider an example. Let us say that you have ordered something by applying a promo code. Later, you decide on cancelling this order because of some issue. You try to reorder some other item by using the promo code, but it will not work.
This is because you already used the promo and ordered an item which you later decided to cancel. You might get refund for cancelling, but you will not get the promo code back.
Solution: Inquire if the promo code you are trying to use has been redeemed earlier. If it has been used, you will have to use a different promo code.
4. Not eligible
Sometimes, it tells you that you are not eligible for a certain promo code. The eligibility might depend on the location you live, the items you order or the type of payment you are trying to do.
Solution: Check the terms and conditions of a promotion before you can proceed. See if you are eligible.
---
6. Limited Eligibility
Some promo codes are only for new customers, and existing users may not qualify.
---
5. Issues with servers
It is possible that an unused, unexpired, valid promo code might not work for you. It happens when the servers are Uber Eat are facing an outage. In cases like these, you won't be able to perform any actions on the app or website.
And if you try to redeem a promo code, it might fail as well.
Solution: When the servers of a service like Uber Eats are down, there is nothing much that you can do about it. You have to wait till the servers come online again.
You can try checking the status update of the servers on 3rd party trackers and save your time.
---
Uber Eats promo code not working: Possible Solutions and tips
Check Eligibility: Ensure you meet the promo code's eligibility criteria, such as being a new customer or meeting minimum order requirements.
Double-Check Expiration Dates: Verify that the promo code is still valid and hasn't expired.
Read Fine Print: Pay attention to specific conditions or restrictions associated with the promo code.
Add Promo Before Ordering: Always add the promo code before placing the order, as it cannot be applied after confirmation.
Review Order Charge Checkout: Confirm that the promo code is included in the order charge breakdown before finalizing your order.
Contact Support: If you meet the promo code requirements but it's not working, reach out to Uber Eats customer support for assistance.
More Tips to save on Uber Eats
Use Coupert Browser Extension: Consider using the Coupert browser extension to automatically hunt for and verify promo codes while also providing cashback on orders.
Become a New Customer: Take advantage of first-time purchase discounts by creating a new Uber Eats account if you qualify. Use a new phone number if necessary.
Use a Cash Back App: Sign up for cashback apps or websites like Extrabux to earn rebates on your Uber Eats orders.
Refer a Friend: Invite friends to use Uber Eats and both you and your friends can receive promo codes for discounts.
Sign up for Eats Pass: Consider subscribing to Eats Pass if you're a regular Uber Eats user to enjoy benefits like unlimited free delivery and discounts on specific orders.
---
Further Reading:
[Solved] Why is my Hulu Uber eats pass not working
Why is my Uber eats Gift Card Not working
[Fixed] Uber eats won't let me place order
---
FAQs
Q1. Uber Eats has given me a promo code, but it doesn't get applied to my order?
If your promo code is not getting applied to your order, there are a lot of things you need to check. First check whether the code is eligible to be applied for your particular order. Check if it has already been applied to a previous order. Further, make sure to check if the code has been expired or worse invalid.
Q2. I have ordered food from Uber Eats, application said that it would be delivered within 30 minutes. The restaurant told me that the pickup was already done. I called the delivery partner and he is not answering my call. What should I do?
This is a problem that I have faced too. You can contact Uber Eats support by calling them or opening a chat support. Tell them the issue, and they will either give you a refund or reorder the food for you. You can raise a complaint and take this issue to the consumer court, if you want to.
Q3. Why has my final amount changed in Uber Eats?
A. Uber Eats first shows you an estimated amount of the things you ordered. If the things are available – well and good, there will be no changes to your prices. If the order includes some item that has been removed or added at the restaurant due to their availability then obviously your final price will be different.
---
Final Words
The article is about Uber Eats and hence we introduce it and its parent company (online taxi ordering service – Uber).
We get to know what a promo code actually is. It is an offer or discount coupon given by a certain company to buy its products for a lesser price. Company A can give you a promo code which can be accepted by another company B.
Then, we get to the main issue this article helps you solve, "Why is your Uber Eats promo code not working?". As mentioned in the article, the reasons could be expired or invalid promo code. Or the promo code has already been used or applied to a past order. Also, you should check if the promo code is eligible to apply for the order you are placing or from the location you are using it.
Finally, we have a few frequently asked questions from some users. If you have any queries, please leave them in the comments section down below.
Thank you!
---
SEE ALSO:
[Fix] Your Payment Method is invalid Uber Eats issue 
How to get a refund on Uber Eats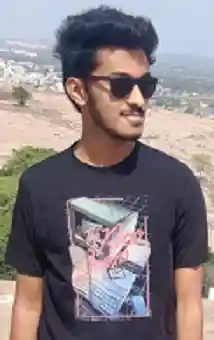 Sri Sahith is a B.Tech graduate specializing in Electronics and Communication. He writes articles by ensuring attention to detail. Any kind of technical revelation or news is his jam. Writing and technology are the things he is most passionate about and you can see it in his articles. Also, he loves to read books and talk about them for hours together.