Hulu is an American streaming subscription-providing company that is owned by Walt Disney. Hulu is home to many popular shows and movies that are streamed on daily basis by consumers. Hulu was launched on October 29, 2007. Hulu is currently only available in the United States.
Uber eats a platform through which you can order food online and it will be delivered right at your doorstep or your respective location. On Uber eats you can write reviews, read menus and rate the quality of food. Uber eats has become a go-to platform to order food since its launch in August 2014.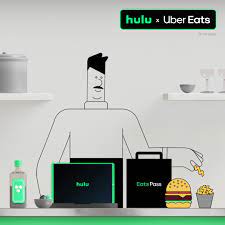 Both these companies namely Hulu and Uber eats have come together and partnered together, and this partnership has immensely benefitted the Hulu subscribers. Hulu subscribers will now get six months of free Uber eats pass. Through this partnership, Hulu subscribers don't even need to pay for delivery charges coupled with discounts on three uber rides each month.
You must have come across this offer and have been trying to figure out how to redeem the offer. Many people have come to know about such an amazing offer but haven't got the slightest clue on how to claim the deal so due to that they have been facing problems with Hulu Uber eats pass not working.
Have you tried to redeem the new Hulu Uber eats offer but it's not working? Read this article to learn: Why is my Hulu Uber eats pass not working.
---
What is Hulu Uber eats pass?
Hulu Uber eats pass is a new pass-through which you will be eligible to get free delivery on the food that you have ordered and a certain percentage of discount on eligible offers. Hulu Uber eats pass came into being through the partnership of these two companies.
You are required to head to the Hulu x Uber eats webpage and log into the webpage using your Hulu account in order to claim the pass. This pass will allow the Hulu subscriber to get free delivery on every order above $15 and about 5% off on certain orders that you are eligible for. The subscriber can extend the Hulu Uber eats pass for more than six months.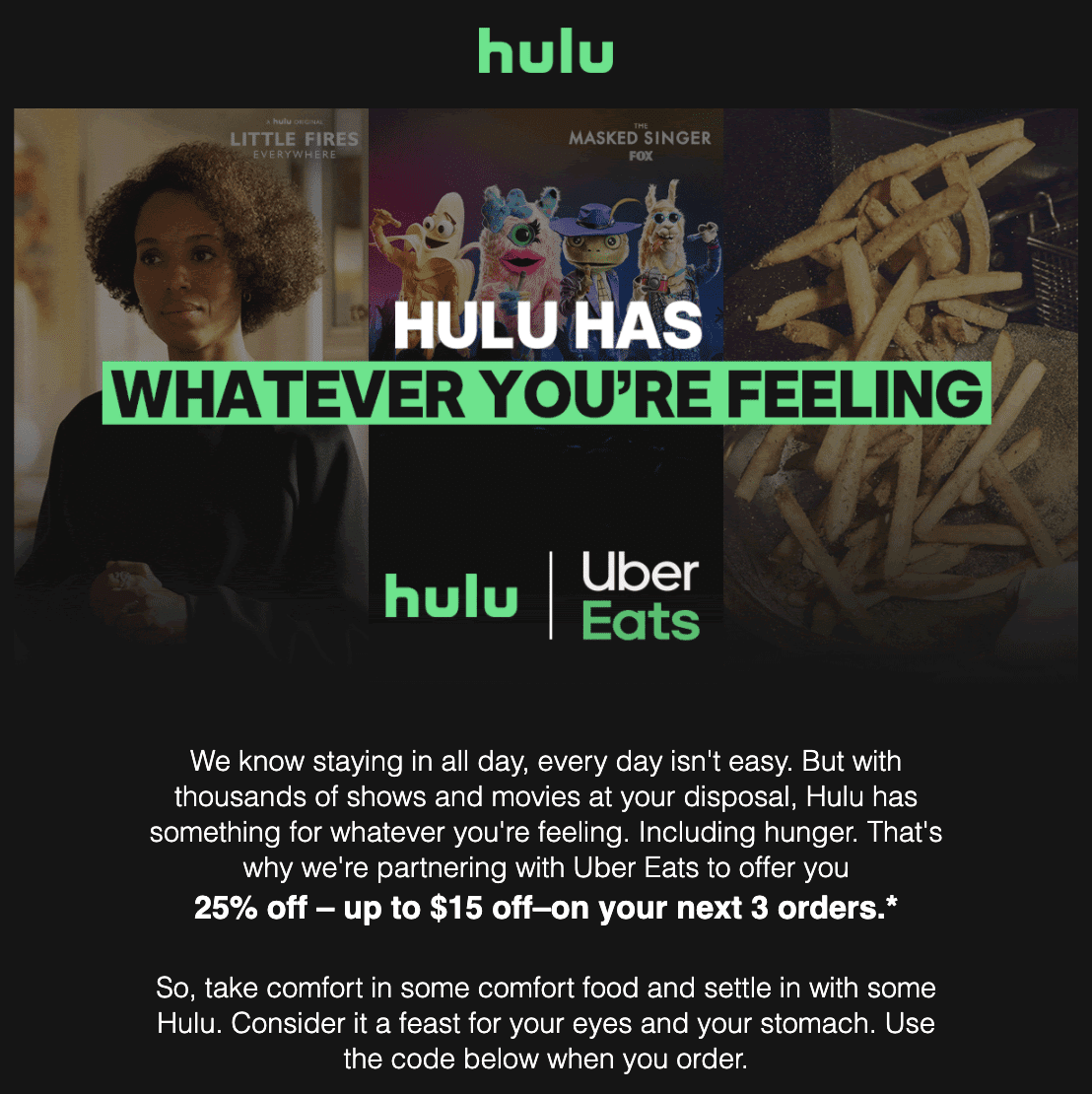 Through the pass you can even gain access to uber rides but the pass is only valid for six months and after the passage of six months fees will be charged to your account. You can cancel the Uber eats pass anytime you wish to do so. With the six months pass you will be able to save money on the food delivery and even get discounts on uber rides.
Hulu subscription has become more valuable due to this offer as through the pass an individual can save about $9.99 which can be used for other purposes. It is a beneficial deal whereby you will save on uber rides and even get free food delivery through uber eats along with having your Hulu subscription.
---
Why is my Hulu Uber eats pass not working?
Hulu Uber eats pass not working can be due to you have already availed of the offer and it can even be due to the issues from their support team to process the offer for your account.
If it's showing that you are no longer eligible for the offer and that it has already been used, it can mean that the pass already has been availed by you. There can be certain issues from their site as well as numerous people facing the same issue with Hulu Uber eats pass not working. Countless people have faced such issues and they have reached out to the support team.
There are different subscription plans available on Hulu and according to the plan that you have purchased the Hulu Uber etas pass is available. Hulu Uber eats pass is only available for the subscriber with the standard Hulu plan, Hulu without ads, and Hulu live Tv. If you aren't part of this subscription plan then you are not eligible for the pass.
The offer is only available for a single Hulu subscription account and if you are trying to use another account to avail of the service then you will face issues of Hulu Uber eats pass not working. Even if you have taken any free trial offers from Uber eats in the past it makes you ineligible to redeem the pass.
---
How to claim Hulu Uber eats pass?
In order to avail of the offer, you are required to have a Hulu subscription and a Hulu account. The offer is only applicable if the individual wanting to gain access to such an offer has a Hulu account then they will receive a mail regarding the pass.
Method 1: Create a Hulu account
To avail of the Hulu Uber eats pass offer you are required to have a Hulu subscription account. Follow the steps listed below to create a Hulu account.
Visit Hulu.com
Click on Start your free trial.
Select the plan of your preference and proceed with payment.
Submit all the required details then the account is created.

Image source: Hulu
After the account has been you can visit HuluUberEatsPass.com. The offer is only available for redemption for the subscribers from September 28, 2021 till January 10, 2022.
---
FAQs
Q1. Who can avail of the offer of Hulu Uber eats pass?
Answer: The offer is available for Hulu subscribers who are new to Uber eats pass subscription along with not having taken any free trial offers from Uber eats.
---
Final words
Hulu partnered with Uber eats have come together to provide people with a great streaming service along with good food to enjoy while watching the programs on Hulu. This partnership has been beneficial for the ones who want to save up a few extra bucks along with enjoying the offer.
Though there have been several complaints that Hulu Uber eats pass is not working, it has been solved and both the companies have tried their level best to solve the issue. We hope that this article has assisted you in getting a better insight into this matter.
---
Further Reading:
[Fixed] What does load playlist health check failed mean Hulu?
[Solved] Why are some episodes missing on Hulu
Why does Hulu keep logging me out on my TV?
[5 Ways] Fix Hulu we're having trouble playing this error
How to cancel Hulu through Amazon
Benisha, a tech enthusiast with a passion for PC gaming (motosports) and a love for all things automotive. With a wealth of expertise in social media apps, software, and devices, Benisha is dedicated to assisting users in resolving their tech-related issues. Whether you're navigating the digital world or hitting the virtual racetrack, Benisha is your go-to tech expert.