Hulu not updating new episodes?
Hulu not showing all episodes for your favorite show?
You must be feeling frustrated as new episodes of your current favorite TV show or series haven't been updated, or they are missing.
Read on to find out more about: Why are some episodes missing on Hulu? And how to fix Hulu not showing all episodes.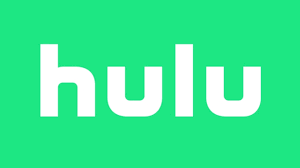 ---
Why are some episodes missing on Hulu?
Short answer: Some of the episodes missing on Hulu can be due to a copyright breach of the studio, an issue of featuring music on a certain episode, their right to keep the episodes has expired, or the subscription plan that you have opted for doesn't allow you to stream those episodes.
If your device is not compatible with Hulu then some of the content will be missing. Even caching issues can prevent updates of new movies or episodes to come through. As you are eagerly waiting for the new episodes to be updated, the cache builds up on your device will prevent the Hulu app from updating new episodes on your device.
Often if a piece of certain music has been featured on the episode, then the charge of featuring the music is too high. As most certainly the company is not able to meet up with the music charge, they will discontinue certain episodes that have the music featured, and then you will be faced with the agony of missing episodes of your current streaming TV show.
Episodes missing on Hulu could also be due to the expiration of the episodes though Hulu does alert its user with expiration notices before the expiration of the episode, and if you had missed the warning given then the episodes must have been removed. Some TV shows take a mid-season break and stop filing so due to that the new episodes are not uploaded.
It can even be that the streamer or the studio has come to realize that a few of the episodes are offensive and inappropriate and chosen to take them down from Hulu, hence leading to missing episodes.
---
How to Fix Hulu not updating new episodes
To Fix Hulu not updating new episodes, you can proceed by installing a new version of the app, clearing the cache, you can check the server status of Hulu, and checking if the show is available in your region or not, and many more. You can allow the steps mentioned below to proceed with fixing this issue.
1. Make sure your Show isn't on hiatus
If your current-season shows haven't been updating with any new episodes lately, the show might be on hiatus. This is when a show goes on a mid-season break and no new episodes air until it returns.
When a series is on hiatus, no new episodes will air for weeks (or sometimes even months). If your shows haven't been updating lately on Hulu, this may be why.
---
2. Update Hulu App
Often times when you are using the older version of the Hulu app on your device, the app being of the older version you will face issues with getting new episodes on the app.
The newer version of the app is generally more optimized and has bug fixes including new updates that will contain new episodes as well.
For Android:
Open the play store on your android.
Search up the Hulu app.
Tap on Hulu then the option of the update will be available.
Select Update.
For iPhone:
Open the App Store.
Select updates.
Check if the update of Hulu is available, if it is then tap on update.
---
3. Clear cache
The cache can sometimes get corrupted and lead to the app not functioning properly. By clearing the cache, you will be able to get access to new episodes if that's the reason why the new episodes are not being updated on your device.
To clear cache:
Locate Settings on your phone.
Open it, then navigate to Apps.
Locate Hulu on the list.
Tap on it, then tap on the storage option.
Select clear cache and clear data.
Well, you might be using Hulu on any other device such as Android TV, Apple TV, Xbox, PlayStation or Stick.
So, to view the steps to clear cache specifically to your device, you can view clear cache and data steps on Hulu website.
---
4. Check for availability of the show
Some shows are not available in some locations and due to that you won't be getting updated new episodes.
So, what you can do is check if the show is available in your region and if it's not then you can use a VPN to solve the issue.
---
5. Content may be Network app exclusive
Hulu have different plans, subscription and add-ons. Not all content is available on the basic plans. You need to have the right pack to watch the right content you want.
So, make sure the content you are trying to watch is available on the current Hulu subscription plan you have.
According to Hulu:
If you're a subscriber with the HBO Max Add-on, please note that some original and exclusive series content will only be available on the HBO Max app and website. You can access this content by using Hulu as your TV provider when signing in to HBO Max.
---
6. Use a Web browser
Sometimes the episodes on Hulu may not be available on several devices such as Apple TV, Xbox, or Fire stick.
In this case, you can try finding your episodes on Hulu website using a web browser or even on its mobile application.

---
7. Remove episodes from watch history
Some Hulu users who have experienced Hulu episodes not updating issues confirmed that removing episodes from the watch history helped them to get the new episodes.
So, give it a try and your problem might also get fixed.

---
8. Check Hulu server status
Sometimes Hulu might have a server outage or other technical issues resulting in new episodes not updating.
We would suggest visiting the downdetector page for Hulu. Here, check the number of reports and user comments. If there are a lot of reports, it means servers of Hulu are having issues.
In this case, you would like to wait till the servers gets completely restored.
---
9. Contact Hulu Support
Lastly, if you have tried everything and still Hulu is not updating new episodes, the last thing that remains is to contact Hulu support and confirm what's matter.
---
SEE ALSO:
Why does Hulu keep logging me out on my TV?
[5 Ways] Fix Hulu we're having trouble playing this error
How to cancel Hulu through Amazon
---
FAQ
Q1. Why doesn't Hulu have all the episodes?
Answer: Hulu not having all the episodes can be due to some series only offering a few episodes of the season to air on Hulu.  Rolling availability and streaming rights can differ, and according to the studio, Hulu will be allowed to air only certain episodes.
Q2. Why doesn't Hulu upload all the seasons of the series at once?
Answer: Indore to upload a whole season of the series on the platform, Hulu will require to have a huge amount of money to pay the creators. Hulu as such doesn't have enough money for it.
---
Final words
Hulu to date has been doing its best to keep its audience entertained and happy with its services. Though there can be issues with episodes missing on Hulu or availability of epidotes on Hulu. This matter can be solved by being patient and understating.
We hope that this article helped you get a better insight into the issue of missing episodes.
Do check out our other articles while you're here.
---
Further Reading:
How to Find your Hulu Username and Password [4 easy Steps]
[Fix] Why is Hulu not working on my TV
---
Stay connected with us for the latest updates! Follow us on Telegram and Twitter to join our vibrant community and never miss out on any exciting content."