YouTube Music is quickly becoming one of the most popular options for streaming music available on the internet at this time. The accessibility of millions of songs with only the press of a button makes it a paradise for anyone who enjoy listening to music.
On the other hand, if you try to listen to a song, and you get the notice "This song is unavailable," it means that the music you want to listen to is not currently accessible.
Only a few years ago, YouTube ditched Google Play Music in favor of its own music streaming service, YouTube Music. There has been a widespread problem with listening to music on YouTube as of late.
This is annoying, especially if the music is one you really want to hear. In this piece, we'll discuss some of the potential causes for a song's absence from your YouTube Music library, as well as various solutions.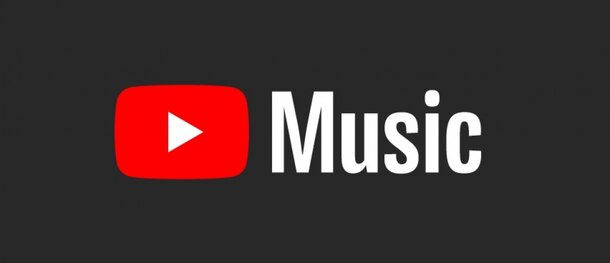 ---
Why does the YouTube music app say the song is unavailable?
Short answer: The YouTube Music app says the song isn't available because of licensing issues, geographic restrictions, the song's removal, or an expired subscription.
The song may be downloaded to the user's computer and listened to at a later time, just like it is possible with any other music player. The downloaded music can be reordered in your preferred playlist, or you can choose to play it in shuffle mode.
Because of this issue, users are unable to listen to music that they have downloaded in shuffle mode since it displays an error claiming that the song cannot be played.
Reason 1 – licensing issues
Music that was previously available on YouTube Music may no longer do so owing to licensing or expiring playback rights. Getting the playback rights to a piece of music is a difficult and time-consuming procedure that entails gaining legal permission to do so.
It is possible that record companies and music publishers would refuse to transfer these rights to YouTube Music. If this occurs, the song will not be able to be played on the site.
Reason 2 – Geographically limited
There are geographical limits in place, which is another reason why a song could not be available on YouTube Music. There are legal constraints that may prevent some music from being distributed outside particular nations.
Reason 3 – The song is removed
It's possible that a song has been taken down from YouTube Music because the record company or the artist didn't want it there anymore. This may occur if the artist decides to delete the song for personal reasons, or if the record company chooses to remove the music. Both of these scenarios are possible.
Reason 4 – Expired subscription
One further possibility for why a song is not available on YouTube Music is if the user's membership has expired. You will no longer have access to the premium features after your membership has expired.
---
Fix: YouTube music song is unavailable and downloaded songs not playing
It is strongly suggested that you give each of the solutions that are listed below a shot, and then determine which one brings you the most favorable results. Now that we have that out of the way, shall we get started?
Method 1 – Check If the songs are available
Check to see whether any of the songs on this playlist are really playable. On occasion, certain songs will no longer be playable within the YouTube Music app owing to copyright restrictions or other issues.
The problem also known as "YouTube music downloaded songs not playing" will occur if the music that you uploaded to your playlist is later deleted.
---
Method 2 – Grant App permissions
Check your storage capacity as well as the settings for your storage. This is because, as we all know, it cannot download a playlist from YouTube Music under the following situations: The YouTube Music app was not granted access to store any data;
Step 1- Proceed to check the permission for the storage,
Step 2- Go to the Applications option and the Manage apps section inside the Settings app on your device.
Step 3– Launch the music player on YouTube.
Step 4- Select the permissions for the app.
Step 5– Check to ensure that the Storage option is checked off.
---
Method 3 – Deactivate Download over Wi-Fi only
Check the settings for your downloads in the YouTube Music app. To help you conserve mobile data, YouTube Music offers a function called Download over Wi-Fi exclusively. If you turn on this setting, you'll need to be connected to Wi-Fi in order to download a playlist from this app.
If you want to use your mobile data plan to download music from YouTube Music, you'll first need to make sure that this function is enabled.
Step 1- Start the YouTube Music app,
Step 2– After that, go to Settings by tapping on your profile picture, then go to Library & downloads.
Step 3– And turn off this function if it is on.
---
Method 4 –  Switch between Wi-Fi and mobile data
Some users who are having the same issues with the YouTube music stated that switching from Wi-Fi to mobile fixed the issues.
So, why don't you give it a try?
---
Method 5 – Update the app
Songs you've downloaded from YouTube Music might not play in older versions of the app. Find out whether there is a new version of the program, and then download it. The procedure is as follows:
For those using Android:
Step 1- Launch the "Google Play Store," then select "My apps & games," "YouTube Music," and finally "Update."
To update YouTube Music on your iOS device,
Step 1– Navigate to the App Store, tap the Updates tab, and then select YouTube Music.
---
Method 6 – Clear cache
Problems with YouTube Music, such as songs not playing, playback interruptions, or general app slowness, may be attributable to a cache issue. In many cases, clearing the cache will fix the problem and speed up the program.
Step 1- Launch the device's settings menu.
Step 2- Choose "Apps & notifications" from the menu that appears.
Step 3– Look for "YouTube Music" in the app drawer, and tap it to launch it.
Step 4- Choose the "Storage and cache" option.
Step 5– Use the "Clear cache" option.
---
Method 7 – Reinstall the app
If your problems with YouTube Music persist after clearing the cache, you may need to reinstall the app. Reinstalling an app entails uninstalling it from your smartphone along with all of its data and then installing it again.
If you're using an older version of the YouTube Music app, you should uninstall it and then download the most recent version from the Play Store or App store.
---
Method 8 – Quit and relaunch the app
Sometimes closing and opening the app again can fix problems like downloaded songs not playing or the YouTube Music app saying a certain song is unavailable. Use these procedures to close the app and start it again:
Step 1- To open the multitasking menu, slide up from the bottom of the display.
Step 2– For the YouTube Music app, swipe either left or right.
Step 3– To exit an app, swipe up from its bottom.
---
Method 9 – Use VPN
Using a virtual private network (VPN), you may access YouTube Music regardless of your location. To listen to songs that are only available in specific countries, users can use virtual private networks (VPNs) to conceal their true IP addresses and give the impression that they are accessing YouTube Music from within that nation.
But, YouTube Music's terms of service may be breached if a VPN is used to access the site from outside of the country.
---
Method 10 – Update the device
If you have downloaded music from YouTube Music, and they are not playing, you might try updating your device's operating system.
If your downloaded songs won't play in YouTube Music or if you get an error message saying "This song is unavailable on YouTube Music," updating your device's operating system could help.
---
Method 11 – Redownload songs
If none of the approaches described above were successful, your final option is to remove all the music that you have already downloaded from the playlist and then re-download those songs.
---
Method 12 -Listen the song via YouTube
If the song is not available on the YouTube Music, you can always listen to it on the YouTube.
There might be licensing issue or other problem preventing the song to be available on YouTube music app.
---
Method 13 – Turn off restricted mode
Restricted Mode is available on both YouTube and YouTube music, it restricts certain content you can watch according to your age or region.
So, turn off the restricted mode and check whether the music is available now or not.
Follow the steps below to disable restricted mode.
Sign in to your account.
At the top right, click your profile photo.
At the bottom, click Restricted Mode.
In the top-right box that opens, to turn Restricted Mode on or off, click Activate Restricted Mode.
---
Final Words
Whilst there is nothing a user can do to get the music back up on YouTube Music, there are several things they can check to make sure they haven't made any mistakes on their end.
---
Further Reading:
Fix YouTube Music Downloads Not Working
(10 Fixes) Youtube Premium Background Play Not Working
How To Add YouTube Songs To Spotify Mobile [2 Methods]
Technical writer and avid fan of cutting-edge gadgetry, Abhishek has authored works on the subject of Android & iOS. He's a talented writer who can make almost any topic interesting while helping his viewers with tech-related guides is his passion. In his spare time, he goes camping and hiking adventures.