Twitter likes not showing?
If Twitter likes are not showing, you have landed on the right place. Here, we have provided the reasons why it's happening and how to fix it.
So, let's get started.
Twitter is a microblogging platform. It is one of the largest used platforms out there. The 280 character tweet site has a sheer number of users, their tweets. This is how twitter often turns the tides of various incidents, news and other things is amazing.
One good example would be Elon Musk's tweet that constantly change the tides of the cryptocurrency, Dogecoin. There are similar other events, and Twitter is the home ground of them all. Compared to WhatsApp, Instagram, Facebook and other apps, Twitter's idea is simple and intuitive. This makes it a choice for all kinds of news, incidents, claims, discussions, decisions and revolts.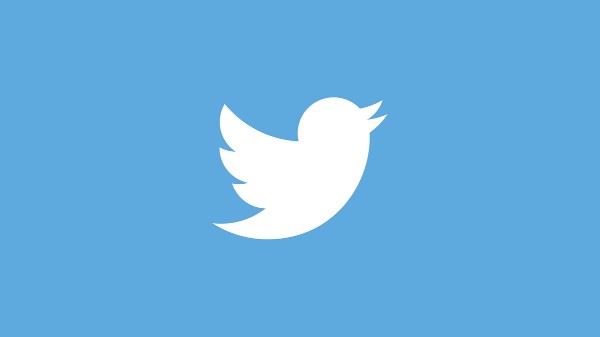 Due to this, likes on Twitter are of a lot of value. If for some reason your Twitter likes are not showing, then you have come to the right place.
In this tutorial, we will show what causes this issue and how to fix Twitter likes not showing.
---
What are Twitter likes?
Whenever a user tweets on Twitter, the post is uploaded onto their timeline. Based on different user's choice, and what they are looking for, as well the tags and mentions in the tweet, the tweet is visible to certain people.
This means users get to express emotions, thoughts and suggestions regarding the tweet via comments section, sharing and liking the tweet. Since Twitter sorts tweets by how famous it is to show it to a larger number of people, the higher the likes or the share count, the more it is likely to be showed to others.
This is mostly because more number of likes or retweets (shares in simple terms) is a simple indication that the tweet is either important or authentic or sometimes both.
You would often notice tweets that are recommended or shown to you having a huge number of likes, often in millions or thousands. A different scenario is when you are following a person on Twitter, in which case you would be shown their latest tweet regardless of likes count.
---
How to check how many tweets your like has?
Checking how many likes your Tweet has is a very simple procedure. We will cover the process Step by step below:
Android and iOS users can also use the Twitter app from their respective app store.
To grab the Twitter app from Google Play Store click here.
Click here to get the Twitter from App Store for iOS.
For those with storage space issues, download the smaller and faster Twitter lite for Android from Google Play Store by clicking here.
Step 2- Log in using your credentials.
The credentials are usually your username or email address and password. In case you have forgotten your password or username, a reset password link can always be generated for your registered email. Use the forgot password button to generate the link by filling the email address.
Step 3- Once you are logged in, Click on your profile Picture on the top left side.
The profile picture would drag open a side menu from the left side of the screen.
Step 4- Click on the 'Profile' option.
You would notice multiple tabs under your username and bio, such as Tweets, Tweets & replies, Media and Likes.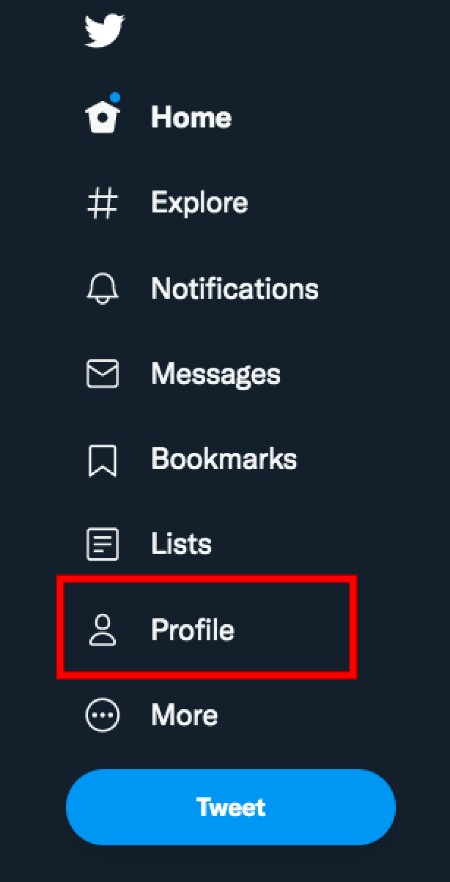 Step 5- Click on the 'Likes' tab.
A list of all the tweets you have posted would open up. This would be in a scrollable format with the latest one at the top and older ones at the bottom. Check the likes on each of your tweets by noting down the number next to the heart icon below each of your Tweet.
And that's it! You can check your likes just like that. To check other's tweets like, search and open their profile and follow the same process.
---
How to like a tweet
Liking a tweet is just as simple as checking likes on a tweet. After you have proceeded logging into the Twitter account, search for a tweet you would like. Afterward you can click on the heart button below the tweet to like it.
Notice the heart icon changing to red when it is pressed, indicating that the tweet has been liked. If the tweet has not been liked properly, try again until it turns red. If you have been rate limited or shadow-banned, however, this might not be possible for some time.
---
Why are my twitter likes not showing up
Short answer: Twitter is not showing likes mainly because of server issue, issue in loading the Twitter page or that your Twitter account has been put into archive.
Twitter likes usually show right below the tweet. There could be a lot of reasons for why it is not showing next to your or someone else's tweet. The following title lists the possible causes for this issue: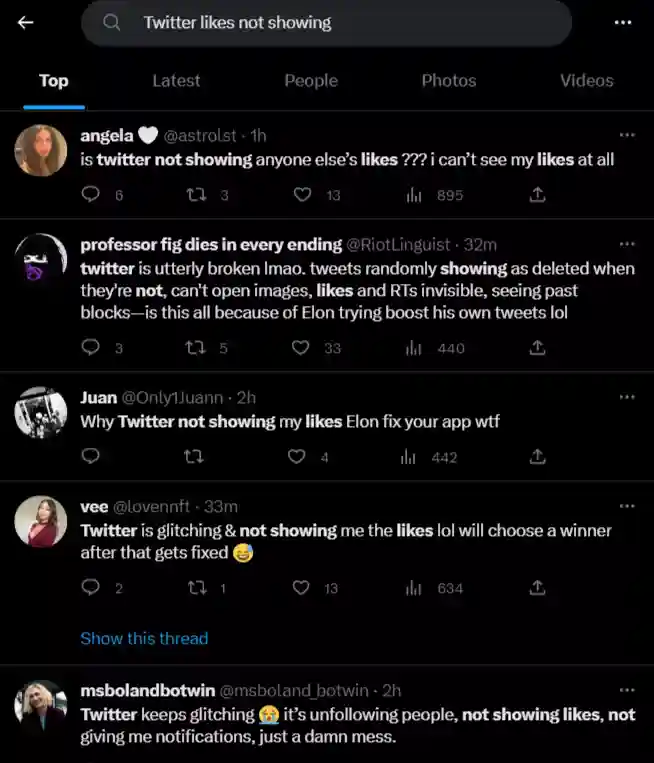 Reason 1- Lagging or server down condition
One of the most common reasons one would face when Twitter likes are not showing is that the server might be down. This would result in multiple issues such as Tweets not loading, or the pictures failing to load, along with being logged out etc.
Twitter may even stop working completely for the time. In all these scenarios, Twitter likes not showing could be common.
---
Reason 2- Poor internet connection
Sometimes internet connection can cause the Twitter feeds to load improperly. In such cases there would be delay or failure or like visibility, among other issues.
Poor internet connection may also prevent you from loading the appropriate amount of likes, or letting you like a tweet.
---
Reason 3- Your account has been archived
This usually happens when you have not used your account for quite a bit of time, probably months or years. Twitter, in this case, puts your account into archive to save up active user's space and server functionality.
This results in inappropriate loading of content, likes, retweet and media data in your Twitter account.
---
Reason 4- Unverified suspicious account
You are most likely to face this issue if your Twitter account is flagged as suspicious, and you have not yet confirmed your identity. You would be able to browse through tweets in general, but unable to retweet, like or save them.
Suspicious activity is when a new user interacts with a lot of new accounts, making it seem like a bot. This could also happen if certain kind of tweets are followed way too much, as in NSFW or too much aggressively political content.
---
How to Fix Twitter likes not showing
There are a few ways to fix different issues of Twitter likes not showing. We would be discussing them below:
Method 1- Getting your account verified
If your account has been flagged as suspicious, getting your account verified would restore the functionalities of your Twitter account. This means you can interact, notice and like the tweets normally.
Verifying yourself usually involves some kind of ID cards to prove your email belongs to a real and legitimate person. It may also be used to verify if you are above 18 years of age in specific scenarios. Follow the on-screen instructions carefully when doing such type of verifications.
---
Method 2- Ensure you have proper internet connection
A great internet connection is highly recommended when browsing through a media rich social site, such as Twitter. If you are not sure, opening YouTube to quickly check how fast a video loads will always estimate if the internet is working or not.
---
Method 3- Ensure that Twitter is not down
Sometimes server maintenance or other issues occur. This means Twitter servers may be down in some specific regions, leading to improper functionality such as Twitter likes not showing.
You can head to downdetector.com to check how a specific website is working. If Twitter is down, wait until the maintenance is over to resume it's full functionalities.

---
Method 4 – Update Twitter
Make sure you are using the latest version of the Twitter app.
To download or update the Twitter to the latest version, visit Google Play Store or App Store on Android or iOS devices, respectively.
Method 5 – Clear Twitter Cache
Cache is the temporary memory that our devices store to load apps faster. However, with time a lot of cache is built up causing several issues such as Twitter likes not showing or updating.
So, clear Twitter app cache and check whether it fixes the problem or not.
For Android :
Open Settings
Tap on 'Apps and Notifications' or 'Applications'
Now, search for 'Twitter'
Tap on 'Storage and Cache'
Finally, tap 'Clear Cache'
If you are using Twitter on Desktop, clear your browser cache by following the steps (Google Chrome):
Open Google Chrome.
Click the menu button ⋮ > More Tools > Clear browsing data.
Next, select which time range you want to clear
Check Cookies and other site data and cached images and files, and then click Clear data.
---
Method 6: Log out and log back in to Twitter
Sometimes simply logging out and logging back to your account can fix a lot of problems.
So, simply log out of your Twitter account and log in back after a few minutes and check whether it fixes the issue or not.
It would be better if your also restart your device.
---
Method 7: Uninstall and reinstall twitter app
If you're experiencing issues with the Twitter app on your mobile device, one potential solution is to uninstall and reinstall the app.
Simply uninstall the app on your device by holding its icon on your home screen and choosing the uninstall option.
Now, head over to the Google Play Store or App Store to download Twitter again.
Once you have reinstalled the app, log in with your Twitter account and see if the issue has been resolved. This should clear any issues related to app data or cache that may have been causing the issue.
---
Method 8: Contact Twitter Support
Lastly, if you have tried everything mentioned above and even servers of Twitter are working fine, the last step that remains is to contact Twiiter support.
Try reaching out to Twitter's support team on Twitter by sending a tweet to their official support handle, @TwitterSupport. They may respond and offer assistance through direct message.
---
SEE ALSO:
Fix Twitter Advanced Search Not Working
How To Fix Twitter Not Working On Chrome
[7 Ways] Fix Videos Not Playing On Twitter
---
FAQs:
Q1- Everything is fine, but I am still not able to like the tweets
If you have tried following or liking a lot of tweets in a very short amount of time, you might become rate limited by the Twitter. This means your actions would be nullified for a specified amount of time. To avoid being rate limited, prevent spamming likes or retweeting too much and too quickly.
---
Q2- I have tried everything, but it is still not showing
There might be some specific issue with your account that we are not aware of, as these are user specific. You can contact the customer support of Twitter, by writing to them on the issue and get their reply. If there is a malfunction with your account data, they are the only way to repair and fix it.
---
Final words:
So in this article we discussed what Twitter likes are, as well as how to like a tweet, what importance they hold and many more things. We also discussed how to fix Twitter likes not showing issue. We hope this article helped you solved it. Stay tuned for more How to guide!
---
Further Reading:
[5 Ways] Fix Twitter Pictures Not Loading 
Twitter Password Reset Not Working : Fixed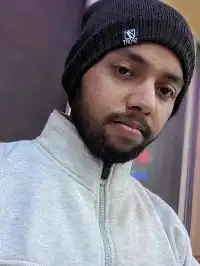 For someone who is a Medical School student, you certainly did not expect me to be here. But here I am, due to my fondness for technology, games and science. There is just something really sweet about technology that has helped in binding us together, so it is not surprising that I love to talk about it. And with the same technology, you could connect with me easily, so feel free to!
---
Stay connected with us for the latest updates! Follow us on Telegram and Twitter to join our vibrant community and never miss out on any exciting content."