Google TV is a streaming platform that debuted in the year 2020. It combined traditional television programming with content sourced from the internet, providing viewers with a viewing experience that is entirely their own. Users are able to watch live TV channels, content that can be viewed on demand, and streaming services all from the same location using Google TV.
However, some of the customers have found that Google TV may sometimes launch automatically on mobile, which can be a very irritating experience.
Even if you have a huge number of apps installed on your phone, it's possible that you only use a select few of them on a regular basis. As a result, it can be extremely irritating when undesirable applications keep opening by themselves and utilizing vital system resources.
You are in luck since there are a few different options available to you that will stop it from automatically starting up on your phone.
---
Why Google TV is opening automatically on mobile
Short answer: Google TV automatically opens on mobile devices when voice control is on, Background Services are running, or an old app is installed.
Google TV is compatible with smartphones and tablets running the Android operating system, giving consumers easy access to all of their favorite shows and movies. Incorporating this feature makes it simple to continue watching on a larger screen from where you left off on a mobile device.
This article seeks to explain why Google TV is opening on mobile devices without the user's intervention, which has recently made headlines.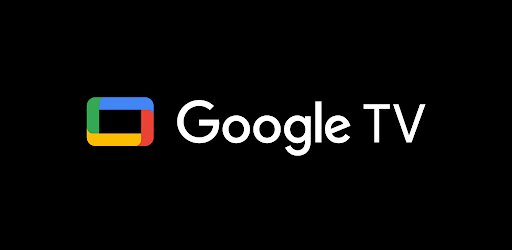 Reason 1 – Voice control
When using voice control, there is a possibility that it will react to normal talk and switch the Google TV on or off by accident.
Reason 2 – Background Services
The reason Google TV may launch itself is that it uses background services. It's possible that some apps are built to run in the background and utilize the Google TV app without the user's awareness or permission. It is possible that these services will trigger the Google TV app to open on its own, even if the user is not currently utilizing their phone in any way.
Reason 3 – Outdated app
An old version of Google TV makes it much simpler for bugs to take advantage of security holes. This can cause issues with the app opening automatically on mobile devices, and it can cause the app to cease working altogether if you're running firmware that Google TV can no longer support.
---
How to Fix Google TV is opening automatically on mobile
Their Google TV app starts on their smartphone without their input, which is a source of both annoyance and frustration. If you are encountering this issue, there is no need for alarm because there is a solution that can be reached through the execution of a few easy measures.
Method 1 – Update the app
Updating your Google TV app on a regular basis is a crucial step to take if you want to ensure that it functions as intended and does not contain any glitches or other problems.
The Google TV app can be updated in the following ways:
Step 1– Start the Google Play Store.
Step 2– Tap the profile picture in the upper right corner.
Step 3– Select the Apps & Devices tab.
Step 4– If an update is available, look for the Google TV app and select it.
---
Method 2 – Clear app cache
Clearing the cache and data on Google TV is recommended, according to several users. Clearing an app's cache and erasing its data can assist fix a wide variety of problems, one of which being the program opening on its own. In order to delete all of Google TV's cached information and data
Step 1– Launch the icon labeled "Settings" on your device.
Step 2- Proceed to the Applications Menu.
Step 3– Select from the Applications Already Installed.
Step 4– Locate the Google TV app.
Step 5- Choose it, then navigate to the Storage tab.
Step 6- Select "Clear Storage" and "Clear App Data" on the menu.
---
Method 2 – Uninstall and Reinstall
In the event that deleting the cache and data from Google TV did not fix the problem, the next step is to remove the app and then reinstall it. Reinstalling an application after first removing it from your device might solve several problems, including the opening the app automatically.
Step 1- Navigate to the app for the Google Play Store.
Step 2- Tap the Profile icon that is located in the top right corner.
Step 3- Tap the 'Manage applications & devices' menu, then tap the 'Manage' button.
Step 4- Choose the Google TV app from the menu.
Step 5- Tap the 'Uninstall' button.
After that, perform the first step once more, then reinstall the Google TV app.
---
Method 3 – Disable Chromecast
Disabling Chromecast is another option for eliminating the auto-opening of Google app on mobile devices. Chromecast is a gadget made by Google that lets you send video, music, and photos from your computer or mobile device to your TV set wirelessly.
You may find that the TV app launches on your mobile device whenever you use Chromecast to cast content to your TV.
Using your Android device,
 Step 1– To do this, open the menu and navigate to Settings > Google 
 Step 2– Device connections > Casting media controls.
 Step 3– Toggle the Cast media controls on and off in this section.
---
Method 4 – Reset mobile device
If the problem still exists after that, try doing a factory reset on your mobile device. Resetting your smartphone can help fix several problems, including it opening on its own automatically.
To access the Settings menu, navigate to All apps list by swiping left from the Start screen.
Choose System > About > from the menu. Reset your phone.
There will be two separate warnings issued to you. If you are certain that you want to return your phone to the settings it had when it was first manufactured, click Yes, and then select Yes once again. It's possible that finishing the process will take a little bit of time.
---
Method 5 – Reset app preferences
Resetting the app preferences on the mobile device is one option. As a result, you can start fresh with your app configurations. The procedure is as follows:
Step 1– Select "Apps" from your device's settings menu. Select the ellipsis button in the upper right corner of Apps.
Step 2– To completely reset the app's settings, tap the menu button. Tap Reset Apps to confirm the action on the following screen.
---
Method 6 – Force stop app
To stop the Google TV app from starting automatically on your mobile device, you can also force-quit the app. If an app is acting erratically, you can try force-stopping it to end all of its processes and delete its cached data.
Step 1- Launch the mobile device's Settings menu.
Step 2- Navigate down and select "Apps & notifications."
Step 3- Choose "App info" to see a list of all the programs you have on your gadget.
Step 4- Tap "Google TV" to access the app's information screen.
Step 5- To close the app, tap the "Force stop" button.
---
Method 7 – Contact customer care
If none of the alternatives presented above are successful, the best course of action is to get in touch with Google's customer support for additional assistance. They will be able to offer guidance that is more pertinent to your unique circumstance, as well as assistance in finding a solution to the problem you are having.
---
SEE ALSO:
Netflix Google TV Not Working [7 Fixes]
How To Install Kodi On Chromecast With Google TV
---
Final Words
It can be aggravating when it opens automatically on your mobile device, but the issue is rather simple to resolve. If you're having trouble utilizing TV on your mobile device, you may fix the problem by following the instructions in this article.
Technical writer and avid fan of cutting-edge gadgetry, Abhishek has authored works on the subject of Android & iOS. He's a talented writer who can make almost any topic interesting while helping his viewers with tech-related guides is his passion. In his spare time, he goes camping and hiking adventures.
---
Stay connected with us for the latest updates! Follow us on Telegram and Twitter to join our vibrant community and never miss out on any exciting content."