Twitter has around 330 million users worldwide, and finding a specific tweet can be challenging. An advanced search engine is a tool that helps one filter and narrow search options for a quicker display of the desired posts. 
However, one of the most common problems faced by Twitter users is that the advanced search engine server appears to be frequently down. At times, a message stating "search not found" pops up. This prevents them from viewing any tweets with the keywords entered in the search engine.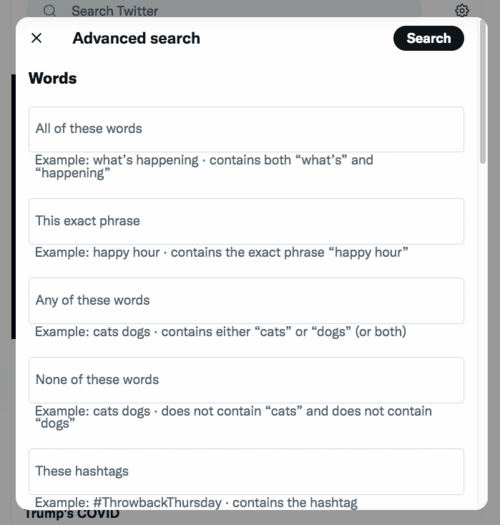 There are also instances when people cannot retrieve an older or specific tweet that they earlier viewed, using the advanced search engine. Many people, therefore, need help accessing tweets using the aforesaid search engine
This article sheds some light on some of the issues that the Twitter community is dealing with when using the advanced search engine.
It then presents the readers with a list of tested methods that help them deal with such a situation. It also provides guidelines on how to use the advanced search engine with a mobile phone. 
---
Why does Twitter's advanced search not work?
Below are some of the potential causes for your advanced search engine not working:
One of the reasons why your advanced search did not work is because of the settings that you either set yourself manually or were placed in default mode. 
These settings might be set based on your geographical location and the legal policies of your country. It might be classified as "unsafe" and thus remain out of your search results.
Further, if the safe search mode is enabled in the settings, certain categories of sensitive content will not be accessible to you. In order to have all possible search results, you'll have to undo the default settings. 
Twitter allows users to choose what they wish to see and block other content. There's a high chance you've blocked accounts that would otherwise occur at the use of specific keywords in the advanced search engine. 
A suggestion ban could be another reason why you don't see a specific profile despite searching for related tweets or account names. The profile must be under a suggestion ban imposed by Twitter. This happens when an account posts sensitive, controversial, or NTSW (not safe for work) content more frequently. 
In such a scenario, Twitter stops suggesting these profiles to all its users in the search engines and waits until the profile has been completely created.
Another reason could be that the profile is relatively new, and some important details have not yet been filled in by the account holder. Here, the Twitter algorithm decides that the profile is not ready to be displayed in the search engine, and thus it doesn't show up despite entering the necessary details in the engine. 
5. Non-adherence to the rules
Last but not least, it could be that you have not read through the rules of using an advanced search engine and are therefore not able to reap its benefits. 
The Twitter Help Center lists rules that one needs to familiarize herself with before using the advanced search engine. 
---
How do I do a Twitter advanced search on my mobile device?
A Twitter advanced search cannot be done using the app on an iPhone or Android. However, you can access the advanced search engine using the web browser on your phone. There are two simple ways to do this.
The direct and simple way is to log in through your web browser and then type the link: twitter.com/search-advanced. You'll be directed to the page with the search engine directly, and you can even bookmark the page for quicker access in the future.
From the Standard Search Page
If you're already on the standard page, then you can choose "More Options" from the menu and "Advanced Search" from the end of the drop-down list that follows. You can then go ahead with your
---
SEE ALSO:
How To Fix Twitter Not Working On Chrome
Twitter Password Reset Not Working : Fixed
[7 Ways] Fix Videos Not Playing On Twitter 
[5 Ways] Fix Twitter Pictures Not Loading
---
FAQs
Q1. How should I fix my advanced search engine, so it displays all the results?
You should try a combination of different keywords, reset your settings, or ensure that you have not muted or blocked certain profiles, which would disable you from accessing those accounts. 
Q2. Why does my Twitter advanced search engine display 'search not found'?
Some of the reasons behind these could be the default settings, suggestion bans, incomplete profiles, or unsafe content. You may also want to visit the Twitter help centre to check if you are correctly following the rules for using the advanced search engine.
---
Final Words
The advanced search engine tool is very handy and saves you a lot of time when searching for a specific profile. However, it can be frustrating if the tool proves to be futile. You can apply these helpful ways to fix your problem with the advanced search engine.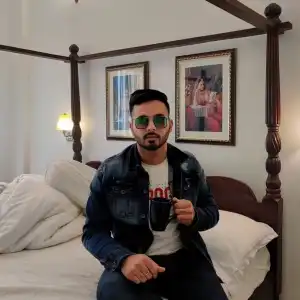 Ankit is an engineer by profession and blogger by passion. He is passionate to do all the stuff such as desiging the website, doing the SEO, researching for the content, writing tech blog posts and more.
---
Stay connected with us for the latest updates! Follow us on Telegram and Twitter to join our vibrant community and never miss out on any exciting content."