Trouble watching your content on Twitter?
Are your Twitter videos not playing?
Read this article to know all about your problem and solve it in no time!
Twitter videos can't be played occasionally because of an error.
Twitter video playback issues might have several root causes. The cause might be anything from a shaky internet connection to an issue with the Twitter app or even the browser itself.
This article will break down the many causes of the issue Twitter videos won't play, and then offer quick-and-easy ways to get things working again.
If your Twitter video isn't playing, read on for some quick fixes.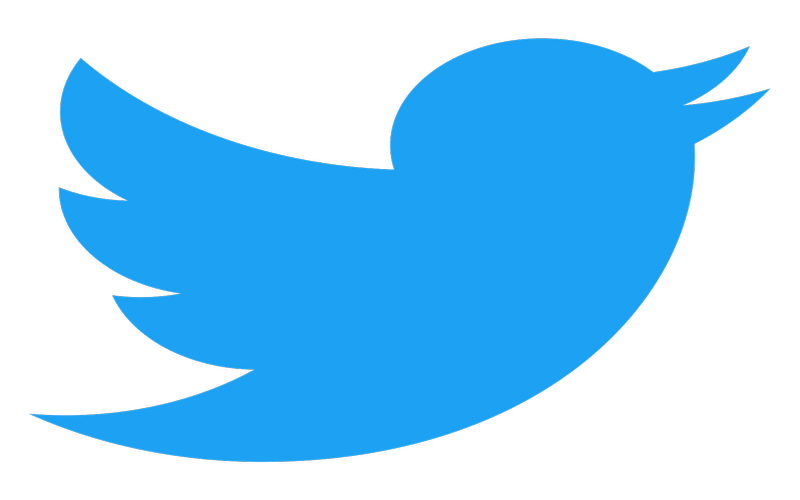 ---
Why are my videos not playing on Twitter
Let's examine the current sources of the problem before delving into potential remedies. Understanding the root cause of the Twitter videos not playing problem is essential for finding a speedy solution to the problem.
Here are a few of the many advantages of working behind the scenes.
Reason 1: Poor network connection
In particular, problems with the platforms' network connectivity are a common source of frustration while using online tools. Causes of Twitter video playback problems include a bad network connection.
---
Reason 2: Overloaded caches
Twitter videos not loading on your laptop might be due to your browser's cache or cookies.
---
Reason 3: Problem with the app
Third, the Twitter app on the device itself might be a source of twitter playback problem. Due to this, it's possible that Twitter videos won't play at all, or that the sound won't play.
---
Reason 4: Old browsers
Videos on Twitter may not load if you're using an outdated web browser to access the app. The problem can be fixed by updating the browsers.
---
Reason 5: Firewall and security settings
Firewall and security settings on your computer might prevent Twitter videos from playing properly.
Your computer's operating system and browser both have their own security features, which also overlap. At times, Twitter may publish material that is deemed unsafe by your firewall.
---
Reason 6: Twitter video incompatibility
This means that you have tried to play a video that is not in a format supported by Twitter. The problem with the Twitter video not loading will then be justified.
---
How to Fix videos not playing on Twitter
Method 1:  Make your connection stable
Make sure your connection is stable. In a social networking platform like Twitter, your connection is the name of the game. A strong connection is required to successfully load the platform's content. You won't be able to watch movies, load images, etc., if your network connection is weak.
The following are some troubleshooting methods that may be taken to determine the current signal strength so that you can decide whether or not to utilize this network.
Step 1:  Restart your device
Initiate the process by first restarting your device.
Step 2: Navigate the Settings app
Go to the Settings app and from the menu. Then choose "Wireless and networks."
If you are experiencing problems when utilising Wi-Fi, try switching to your mobile network or checking the signal strength.
Step 3: Switch off the Wi-Fi
In order to boost the signal strength, switch off the Wi-Fi, wait a few seconds, and then enable it again. See if you can switch to a network that has better signal strength.
Step 4: Restore the network configuration
In the final stage, the network configuration is restored to its factory defaults. Observe this order of events: Go to the menu and select 'General' followed by 'Reset Network Settings' and then 'Default.'
---
Method 2: Check web browser on your mobile
If you have downloaded the Twitter app on your Android device and are still having trouble with Twitter videos not playing, you may then open the mobile phone browser to see if Twitter is functioning properly.
First, open Chrome by selecting it from your device's primary menu.
Step 2: Access your Twitter account
In the second step, you'll access your Twitter account by entering mobile.twitter.com into your browser.
Third, sign in to your Twitter account by providing your username and password.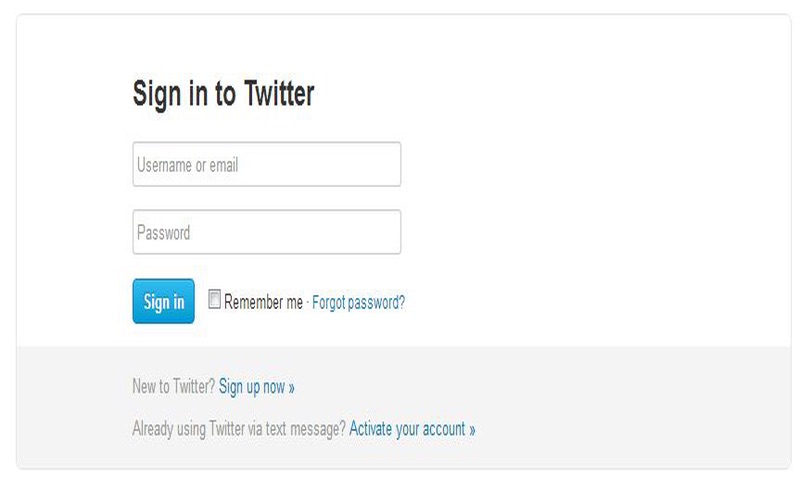 The fourth step is to give the video another go if it hasn't already started playing.
---
Method 3: Check the Twitter App
Sometimes, issues arise when using the Twitter app on a mobile device because the app is broken or out of date, leading to issues such as Twitter videos not loading.
The steps are laid out for you below.
Step 1: Close all apps in the background
First, make sure there aren't any apps running in the background, as this might cause the device's RAM to get overloaded and prevent other apps from functioning normally.
Step 2: Access the Play store
The second step is to access the Play store from your device's main menu. Find the Twitter app in the app store.
Step 3: Search for 'Twitter'
Search for 'Twitter' in the App Store, then check for updating the app to install the latest version of the Twitter app.
Step 4: Tap 'Update' to install
Now select Twitter and then hit the Install button.
As a side note, you may get rid of any nagging bugs that might be contributing to the occurrence of issues by uninstalling and reinstalling.
To remove it, go to the app store, tap Twitter, and then tap Uninstall. The steps for reinstalling are the same as before. Visit the App Store, tap 'Twitter,' and follow the on-screen instructions.
Step 5: Click the "Accept" button
Touch the 'Accept' button to agree to the installation's terms and conditions.
---
Method 4: Update your Phone
Verify that the operating system and any installed applications are up-to-date and compatible.
Let's use Apple's iOS as an example of a mobile operating system that receives regular upgrades to the most recent version.
Step 1: Check for Wi-fi availability
First, ensure that your device has access to both electricity and a reliable Wi-Fi network.
Step 2: Go to the settings menu
The second step is to go to the main settings menu and pick software updates from there.
Step 3: Click 'Install' to proceed
After selecting the update, click 'Install' to proceed. This is how you get the most recent software update on your computer.
---
Method 5: Check the Twitter servers
Twitter's servers are crucial, and if one of them is out of date, users may have trouble streaming videos from the platform.
Alternately, you might choose for a speedy antenna repair.
---
Method 6: Incompatible Video Formats
It's possible that the video you're attempting to watch isn't supported by Twitter.
Convert your video to a variety of formats, including MP4, AAC, MOV, and H246.
Assume you want to share a video on Twitter, but the platform is unable to display it. It's possible that Twitter doesn't allow the video to be uploaded due to storage capacity restrictions.
Twitter only allows movies up to 140 seconds long.
---
There are a few challenges that may arise when using Twitter via a web browser, such as difficulties playing videos on Twitter. Here are a few workarounds you may try with Chrome.
Step 1: Relaunch your browser
Try closing all of your open tabs and relaunching your browser to see if the videos start to play.
Step 2: Opt for 'About Chrome'
The second step is to ensure you are using the most recent version of Chrome by going to Chrome and choosing the Settings menu then opting for "About Chrome."
Step 3: Disable the block
Third, make sure Twitter isn't preventing you from using flash. If this is the case, you can disable the block to watch Twitter videos as usual.
Step 4: Clear all Twitter cookies
Clear all Twitter cookies by going to Chrome's settings, clicking 'Cookies,' searching for 'Twitter,' and then clicking 'Clear cookies.'
---
Fix no sound on twitter videos
Need to know why your Twitter video clips are silent? Let's talk about how to increase the device's functionality by fixing this problem.
Method 1: Check your network connection.
If you're having trouble hearing Twitter videos, the first thing you should do is check your network connection. Changing to a network with fewer users should fix the issue.
---
Method 2: Check supported format
It's possible that the video you've tried to play is not in Twitter's supported format, which will result in an audio glitch when you try to play it. In this case, you'll want to change the video format to either a MOV, MP4, AAC, or H246 file.
---
Method 3: Clear all device memory
Device memory may be cleared by exiting all running programs. Remove extra media, software, and data. Since many of them are not needed, they all take up valuable space. The inability to hear Twitter videos can be remedied by this.
---
Method 4: Disable your computer's firewall
Disable your computer's firewall and any other security software if you wish to screen record a Twitter video with sound. Reboot and see if Twitter works.
---
Method 5: Update software
When Twitter video isn't working, an OS upgrade is your best bet. Update the program by going into the preferences.
---
Method 6: Upgrade your browser
If you're having trouble hearing Twitter videos, try upgrading your browser. You should always make sure you have the most recent version of your browser installed.

---
Method 7: Remove cookies

Using your browser's preferences, you may clear your cache, search for cookies, and remove them. The next step is to ensure that the audio for your Twitter videos is playing.
---
Method 8: Update your Twitter app
If you want to add music to your Twitter videos, you may need to update your app. The best alternative to reinstalling is updating the software.
---
Conclusion
To sum up, there might be a number of causes for an issue like Twitter videos not playing such as problems rising with your device, the browsers, programs or even other apps and plugins now active on the computer.
If you run into issues with Twitter video playback again, turn to this article for help in identifying the root cause and implementing a solution.
Each proposed fix comes with clear instructions to make implementing it very easy for you.
You'll be watching your Twitter content in no time!
---
Further Reading:
[5 Ways] Fix Twitter pictures not loading 2022
How to Fix Twitter likes not showing (2022)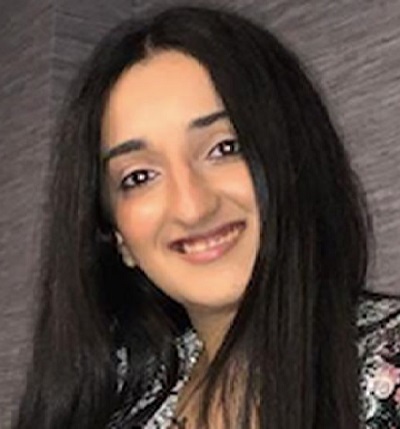 An aspiring psychologist, Bhavya is in love with technology, sports, and social media. Writing is her passion and solving people's queries through her guides on AndroidNature is her hobby!