Is your Instagram activity feed not loading?
If your Instagram activity feeds not loading you have landed on the right page. Here, we have provided the reasons why it may happen and how to fix it.
So, let's get started.
Instagram is a terrific platform that is pretty addicting, helps to remain in touch with the lives of those you like, and enables one to improve their online profile. Instagram is an American social networking service that users use largely for posting videos.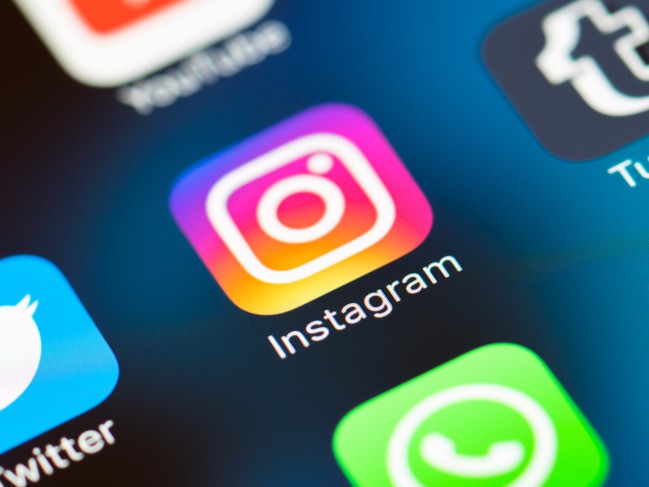 However, even the most well-designed programs have the potential to present their users with a few hiccups and problems from time to time, and Instagram is not an exception to this rule.
One of the most typical issues that Instagram users encounter is receiving an error message stating that the app could not load their activity. When this particular problem occurs, users are unable to view the activity feed that is associated with their account.
---
Why is my Instagram activity feed not loading
Short answer: Your Instagram activity feed won't load because your internet connection is slow, you use a third-party app, the app data is corrupted, or Instagram flagged your account for spamming.
Recently, a significant number of Instagram users have reported that the activity feed on their accounts does not load properly. If you are a frequent user of Instagram, there is a good probability that you have experienced periods of time during which your Instagram activity feed was missing, and you were met by an error notice that read "Couldn't load activity."
If you keep attempting to refresh and reload your Instagram activity feed, but you're not having any success, it might be really aggravating. The most likely offender in these kinds of scenarios is your internet connection; nevertheless, this does not negate the fact that the problem is frequently caused by your phone or the app itself and is only temporary.
You are in luck since rectifying this situation won't be difficult at all. However, before we go too far ahead of ourselves, let's review the reasons.
Reason 1 – Poor internet connection
Your internet connection may not be strong enough, which is one of the primary reasons why you are seeing this message. Instagram will not be able to load or upload any of your activity when the connection quality is low because it cannot communicate with the server.
Restarting your internet connection is one of the things you can do to see if it helps solve the problem. In the event that this does not work, you have the option of switching to the internet connection provided by your cell carrier. That could resolve the issue, but there is no guarantee that it will do so every time.
---
Reason 2 – Use a third-party app
To increase their number of likes and follows, some people turn to third-party software. The Instagram app does not let its users make use of third-party apps, however, several users have found ways around this limitation. There is still a chance that the social media site may discover it and cease loading your activity.
This is due to the fact that Instagram imposes certain limits and limitations on the usage of third-party applications. It is time for you to quit using such a third-party program if you are currently utilizing it.
---
Reason 3 – Corrupted data
If there is damaged data on the device you are using to access Instagram, then the platform will not be able to load your recent activity. This is another of the main reasons why this might happen.
This is due to the fact that such corruption might result in a bug being present in the cache. Because of the problem, the activity feed on your smartphone will be unable to load any additional information. When there is an error in the cache, it might prevent other functions from loading on your device. This can be quite frustrating.
---
Reason 4 – Instagram flagged account for spamming
Because Instagram takes user complaints very seriously, the company may flag your account without informing you if it believes that you are engaging in spammy behavior.
For instance, the platform may raise a red signal for a user if they have posted spam links or have been tagged in spam postings made by other users. If the page you are trying to access on Instagram does not load properly, this is one way you will learn this information.
It's possible that the platform will prevent you from doing some account tasks altogether, such as reading your activity feed.
---
How to Fix Instagram activity feed not loading
You are now aware of the reasons why Instagram is unable to load your activity, and there are actions you can do to get it working again.
The following is a list of some of the most important fixes that you may perform in order to get the Instagram activity loading again:
Method 1 – Restart the Instagram app
This is comparable to the tried-and-true method of removing the batteries from your television remote control and then replacing them in order to get it to function again.
Hey, sometimes it does work! The problem of the Instagram activity feed not loading may be solved easily by just restarting the application. This is true even if Instagram is crashing.
This is a rather straightforward process, and it's likely that when faced with a situation like this, you close the program, delete any tabs that you just closed, and then reload the app. You are making progress in the correct direction.
---
Method 2 – Update Instagram
If you've noticed that Instagram has been unable to load activity on your account as of late, this may be due to an older app version. It should go without saying that you should always use the most recent version of any software you use if you want it to run well.
Check to see whether there are any outstanding changes; if there are, there is a good likelihood that you have located the solution! When the Instagram app is unable to load activity, you can try updating the app. To bring about an upgrade, please proceed as follows:
For Android:
Step 1– Launch the Play Store.
Step 2– You may access the "Manage Apps And Device" menu by clicking on the picture of your display that is located in the upper right corner of your screen.
Step 3– Choose the option that says "Updates available."
Step 4- Choose "Instagram" from the list of options.
Step 5– Simply selecting the "Update" option will bring you to the most recent version.
For iOS:
Step 1– Launch the Apple App Store
Step 2- Proceed to the option labeled "Search."
Step 3– Try searching for "Instagram" in the space provided
Step 4- To update the app, tap the 'Update' button located to the right of the app listing.
---
Method 3 – Uninstall third-party app
In the event that your Instagram is unable to load activity, you should search for third-party applications that are connected to Instagram and then attempt to delete them.
This third-party app is one that you use in the vast majority of cases, and it is one that you utilize in order to track both your followers and your popularity on the app in general.
These third-party applications can occasionally bring the main Instagram app to a crashing or unusable state, which in turn will alter the activity stream that you see on Instagram. Deactivating them, even if just temporarily, might prevent the problem from occurring in the future.
---
Method 4 – Restart device 
If you have previously tried to restart the app, but your Instagram activity feed is still not loading, you may go to the very next step, which is to restart your device. If you are still having trouble, contact Instagram support.
Another tried-and-true method from the playbook, but one that frequently yields the desired results! It doesn't matter if you use iOS or Android, restarting your smartphone is a simple solution that has a good chance of solving the problem you're having.
---
Method 5 – Clear App data and cache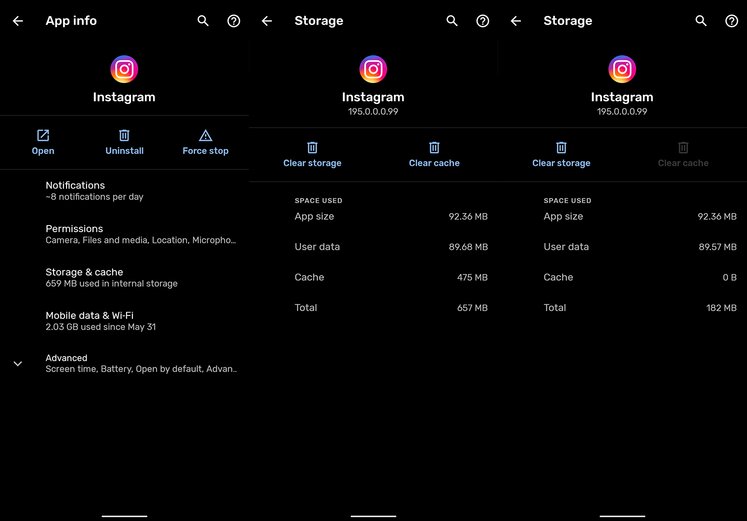 If you are using Android, deleting the app's data and the cache will often solve the problem of the Instagram activity feed not loading instantly. There are situations in which deleting the app's cache and data might provide instant assistance. You can also try the following steps:
Step 1– Open Settings and select 'Storage'
Step 2– Choose 'Other Apps' from the drop-down menu, then look for 'Instagram' in the list of available apps.
Step 3- Simply tap on it and select the "Clear Cache" option from the menu that appears. The option will soon become inactive and the available cache space will diminish until it reaches 0.
There are a few further troubleshooting steps you may take in the event that your Instagram activity feed still does not load properly.
---
Method 6 – Reinstall the application
There are occasions when the only solution is to uninstall the software and then reinstall it. If the problem of the Instagram activity feeds not loading continues, you can try uninstalling the program entirely and then reinstalling it from the Play Store or the App Store. This should fix the problem. The following is the procedure to follow:
For Android:
Step 1– Keep holding down the Instagram app icon, and when the pop-up menu appears, select the "Uninstall" option.
Step 2– Go to the Play Store, type "Instagram" into the search bar, and then download the app that comes up first on the results page.
For iOS:
Step 1- Find the Instagram app by looking in your App Library or on your Home Screen.
Step 2– Tap and hold your fingertip on the Instagram icon until the applications begin to jitter or a menu appears. Alternatively, you may press and release the icon to bring up the menu.
Step 3- Simply select the "Remove App" option or the minus sign (-).
Step 4- Launch the App Store, then select the Search option from the menu bar.
Step 5- In the search area, type the word "Instagram."
Step 6– Then download the app that comes up first on the results page.
---
Method 7 – Change device
Have you given the six solutions that we outlined above a go, and the issue is still not resolved for you? If this is the case, then another option open to you is to try logging into Instagram using a different computer or mobile device from the one you normally do.
The first thing you need to do is log out of Instagram on the device you're using right now and then use a new device to log in to Instagram. This is an absolute need. It's possible that doing so will assist resolve the issue in a flash, allowing your activity to load without any more difficulty.
If it is functioning on the new device, then you may log out from this device as well and then reopen your account on the old device.
---
Method 8 – Switch to the professional account 
If you continue to have this difficulty on your smartphone, you can change the privacy settings of your Instagram account from personal to professional.
Getting rid of the loading activity error is another possibility if you carry out these steps. This is because Instagram gives greater weight to professional accounts and the activities, they do than it does to personal ones.
Simply navigate to the settings section of your Instagram account to make the necessary adjustments to your account type. The following is the procedure to follow in order to switch your account on Instagram:
Step 1– Launch the Instagram app on your device.
Step 2- Visit the Settings menu.
Step 3- Choose the Account option.
Step 4- At the very bottom, select the option to Switch to a Professional Account.
Step 5- If you already have a business account, you also have the option to switch to a creator account.
---
Method 9 – Reset password and log in
A significant number of users have attempted to change their passwords and then log in, and the process appears to be successful for them. You might even try using this tip to fix the problem if it persists.
Simply reset your password and then logging into the account is all that is required of you. Simply navigate to the settings menu on your device, and you will see a button that allows you to change your password.
Performing this action will, in most cases, be sufficient to eliminate the mistake completely. Even if this is done, the problem will not be solved if it is more complex than this and is caused by anything else.
---
Method 10 – Contact customer care
If you have done everything possible, but nothing seems to be working, it is time to get in touch with Instagram help.
You may get in touch with the team using their Twitter account, or you can use their official support assistance center. Both of these options are available to you.
---
SEE ALSO:
[Fixed] Instagram not showing who viewed my story (2022)
Instagram Couldn't Refresh Feed On One Account [9 Fixes]
---
FAQs
Q1- Why does it say can't load activity?
When the Instagram app is unable to establish a proper connection to the server, it displays the "Instagram Couldn't load activity" or "Couldn't refresh feed" error message.
---
Q2- Why is my Instagram feed blank?
This is an extremely unusual occurrence, and the majority of the time, it is brought on by a subpar internet connection or a technical issue brought on by the server.
---
Final Words
It is quite annoying to keep refreshing the page and still not be able to view Instagram's activity feed. The nice news is that most fixes for the Instagram activity feed not loading bug are quite straightforward.
We hope that you have found a solution and that most of the time you won't need to go through the entire list to get your Instagram activity feed to function.
---
Further Reading:
How to Fix can't connect Instagram to Facebook (2022)
7 Ways to Fix Instagram Videos Not Playing/ loading
[5 Ways] Fix instagram feed not refreshing but stories are
[5 Ways] Fix instagram feed not refreshing but stories are
Technical writer and avid fan of cutting-edge gadgetry, Abhishek has authored works on the subject of Android & iOS. He's a talented writer who can make almost any topic interesting while helping his viewers with tech-related guides is his passion. In his spare time, he goes camping and hiking adventures.