We used to listen to some of our favorite songs while we travel in our car. All we have to do is just to connect our smartphone to the car's media player via Bluetooth. But we need to pick up the phone each and every time if we wish to change the track of the song. This is not a perfect example of a seamless music experience.
Tesla car owners can get this seamless music experience while they use Spotify during their travel. They don't have to get a Spotify premium account for this. Logging into Spotify using the Tesla account gives them the Spotify premium experience. You can even set Spotify to Automatically Play in car.
Being the number when it comes to entertainment, Spotify offers the best music experience, and that too while having a premium account. Driving the car and relaxing out of your mind listening to your favorite songs without interruption is a wish for many wanderers.
When it comes to Tesla car owners, they can make this wish happen. But there are some bugs too that users complain about. Are you one among those Tesla car users who face issues while logging into your Tesla Spotify? Then this is the right article for you.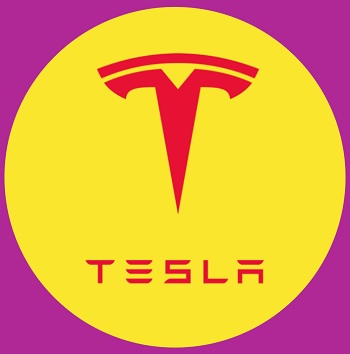 ---
Tesla Spotify
When it comes to entertainment, Long drives along with Spotify gives the entertainment experience at its best. Tesla Model 3 cars provide you the Tesla Spotify installed in them and it works slightly differently.
In Tesla Model 3, while opening the Spotify app the login seems to be different. You can log in with either a Spotify premium account or a Tesla account. Upon logging in with a Tesla account, you would get all the Spotify premium account features without missing anything.
The UI and UX (User Interface and User Interface) remain the same as we use in the app. The album section, your playlist section, and Spotify's curated list all remain the same here too. One slight change would be noticed in the following button.
While playing a song from your track, you would notice that instead of follow button, you will have two options. One is the save option and the other is the save to radio option. Upon clicking the save button, the song will be added to your playlist or a favorite section.
The save to radio option will save that particular song to your radio playlist based on your selected artists. Even in Tesla Spotify too, you have auto-recommended songs or auto-play songs. You can even turn it off like how you do it in the Spotify app and web app.
---
Why is Tesla Spotify not working
Some European Tesla car owners report about the Tesla Spotify login. It does seem like a bug. The user can opt for logging in to Spotify in two ways. One is the Spotify premium account or the Tesla account. After giving the credentials, Spotify seems to stick to the same page.
Even trying to log in using the Tesla account the bug still incurs. Also even after restarting the media player system itself several times, the problem still seems to continue. There is a way to solve this bug.
Below given are the 11 methods to resolve issues. Now let's have a look at all the methods and follow them carefully.
---
Fix: Tesla Spotify not working
1. Check if your region is supported
The first thing you must check is the availability of Spotify on Tesla in your region. Technically, Spotify on Tesla must be available for every region in which Spotify is already functioning. But that's not always the case.
At the time of writing this post, Spotify for Tesla is available only in the USA, Canada, Mexico, Europe, Turkey, Australia, New Zealand, Taiwan, Hong Kong, United Arab Emirates, and Jordan.
More supported regions will be updated on the official Spotify for Tesla web page.
---
2. Check the connectivity
Even if you have the latest Spotify app downloaded on your Tesla car, you still need an active internet connection in order to play your favourite songs. And if your Tesla is struggling to establish a network connection, playing songs would be impossible.
You can check the connection in your car easily by checking the connection icon. If you are connected to a Wifi, you will see the icon on the top side of the screen.
Even if the icon appears, you can still check the connection by opening other streaming apps like Netflix. If all other apps are working fine, there could be a Spotify-specific issue. Follow the next step!
---
3. Switch to mobile data
If your Tesla model is not in the range of wifi and you are driving the car, it is suggested to connect your car to a mobile hotspot.
Simply enable the mobile hotspot on your smartphone and search for the name of the hotspot on your Tesla car. Enter the password for the hotspot connection, and you will be good to go.
After establishing the connection, try playing songs on the Spotify app.
---
4. Update Tesla system version
Sometimes not updating the system might be the root cause of this bug to incur. To check for system updates, go to the menu and check for an update. If there is any update available, then proceed with updating the system. The latest Tesla system version can be checked here.
Make sure to check for system updates regularly. Once after downloading the package and a simple system restart, move on to the Spotify app. Now check whether the bug still prevails.
If there is any update for the Spotify app itself other than the system update, go ahead and update it. Because updating the app itself can resolve the bugs internally within that app itself.
---
5. Check if Spotify is available for you
If you have just bought a new Tesla and wondering why you cannot play music on your car, it is quite possible that the Spotify app isn't available for your Tesla model.
At the time of writing this post, Spotify isn't supported on Tesla Model Y. Whereas owners of other models can enjoy Spotify.
---
6. Try log out & log in method
If there are app-related issues, you can easily fix them by simply logging out from the current account and logging in later.
Before logging in with the current account, you should restart the Spotify app once. And hopefully, the issues will be resolved.
---
7. Play Spotify with Bluetooth
Well, if nothing has worked so far and you are still craving your favorite Spotify playlist, we suggest you play Spotify via Bluetooth.
If the issue pertains and you cannot play the Spotify app on your Tesla, you can try establishing a connection between your car and smartphone. By this method, Spotify runs on the connected mobile phone, and music is played through Tesla's speakers.
Follow the steps provided below –
Step 1: Select Bluetooth icon on the Tesla touchscreen. It can be found in the top right corner.
Step 2: Turn on Bluetooth on your Android or iOS device and search for the new device.
Step 3: You can add Tesla on your mobile device or vice versa and pair them.
Step 4: Open Spotify on your mobile device
Step 5: Play any song you like. Select connected devices and choose Tesla if it hasn't already.
---
8. Try a different plan
Some users have also reported that the Spotify app on Tesla kept loading after selecting a playlist. This clearly indicates that there wasn't any internet connection issue involved.
In our research, we have found that some users were able to use the Spotify app as intended by switching to a different plan.
If you are on an individual plan, you can try switching to a family plan or any other plan supporting multiple devices.
---
9. Contact the customer care
If you have tried all the methods provided above and still can't play music in Spotify app then the best option is to contact Tesla support.
---
10. Create a new account
If nothing has worked so far and if customer support has failed to help you, creating a new account looks like the only option to us.
If your account is not in good standing because of late payment or issues with your payment method or if you have violated Spotify policies, you might get banned from using the services.
Create a new account and start fresh!
---
11. Try a different service
You can always try Spotify alteratives if you still can't find solutions to the problem. Check out the list of streaming platforms available for Tesla owners.
Amazon Music
YouTube Music
Slacker Radio (included in Tesla Streaming subscription)
iHeartRadio
TuneIn (included in Tesla Streaming subscription)
SiriusXM
---
Conclusion
Every person who is a wanderlust has the wish to take a long drive in their car. To make it even more perfect, listening to your favorite track and driving along will be nostalgia. Interruptions between them would disturb the soothing music experience.
So for those who wish to get that seamless music experience, the above methods are given. Follow them and now continue enjoying your favorite track without any hiccups.
Hope you find this article insightful! Happy reading!
---
Further Reading:
[6 ways to Fix] Why is my Spotify premium not working?
Why does Spotify auto play songs not on my playlist?
[7 Ways to Fix] Why does Spotify play the same songs on shuffle?
[3 Ways to Fix] Why does Spotify add songs to my playlist
[Fixed] Why does my Spotify keep pausing at 9 seconds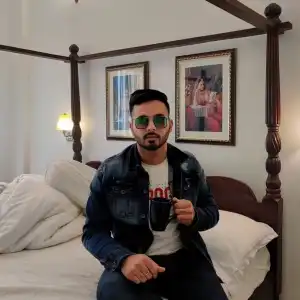 Ankit is an engineer by profession and blogger by passion. He is passionate to do all the stuff such as desiging the website, doing the SEO, researching for the content, writing tech blog posts and more.
---
Stay connected with us for the latest updates! Follow us on Telegram and Twitter to join our vibrant community and never miss out on any exciting content."